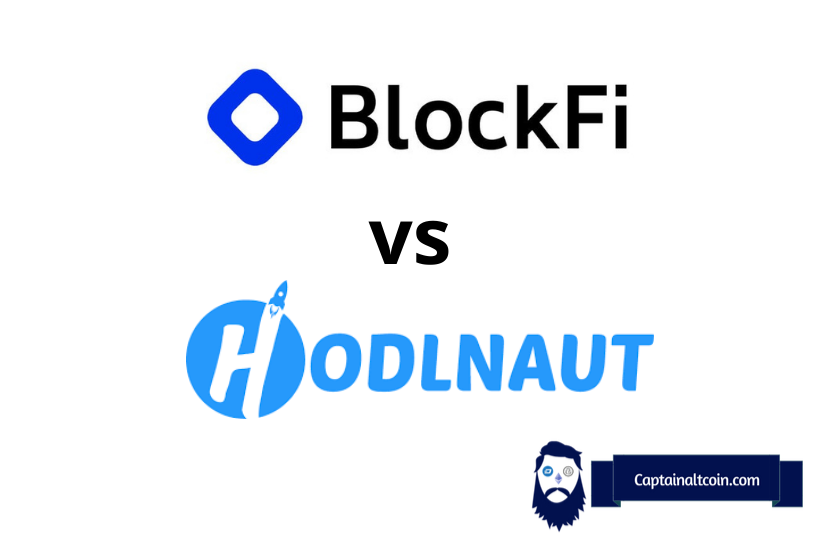 BlockFi vs Hodlnaut: Which Account is Best to Earn Crypto APY?
---
BlockFi and Hodlnaut are both websites where you can earn interest while holding your cryptocurrencies. BlockFi is clearly the bigger one, it has been around for far longer as well. Hodlnaut on the other hand is a newer crypto lending platform and yet it has shown some promise so far.
If you are in the crypto interest world, then you heard of Blockfi already, and probably used it as well. They have nearly 140 thousand followers on Twitter versus Hodlnauts only near 3 thousand number. Which is proof of the gap between the two. This should not be a good enough reason to pick Blockfi over Hodlnaut, this is why we went into deeper research.
Hodlnaut
---
Starting in 2019, Hodlnaut got into the crypto interest world pretty fast. They have done great marketing, and they have distributed some good APY early on to get some customers. Of course, it came with a little stigma at first, but eventually, people started to grow to trust it.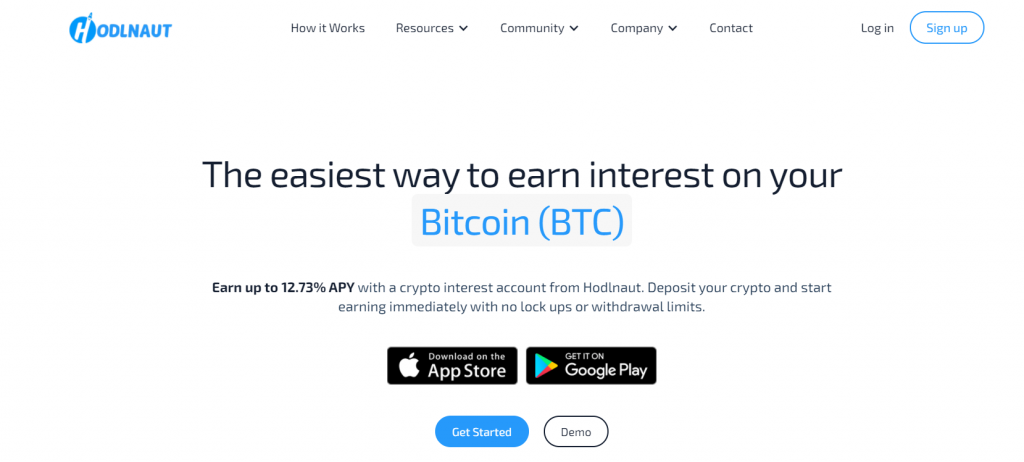 This didn't end up being their only rise to fame since they also boasted a good level of security, which combined with trust resulted in the community's love to increase a great deal. Being a "newer" version of all the other competition, it was not easy to tackle the market and get a good market share, but Hodlnaut managed to do it in style.
Blockfi
---
We all remember the early 2017 peak periods. Blockfi started around those times, a bit earlier than the ATH price but the same year. That boost to the price also had a boosting impact on Blockfi as well. Who wouldn't want to get a %10+ return on their already x2 investment? This is why it has been around for a long time and it did get a good deal of attention for the past 4 years.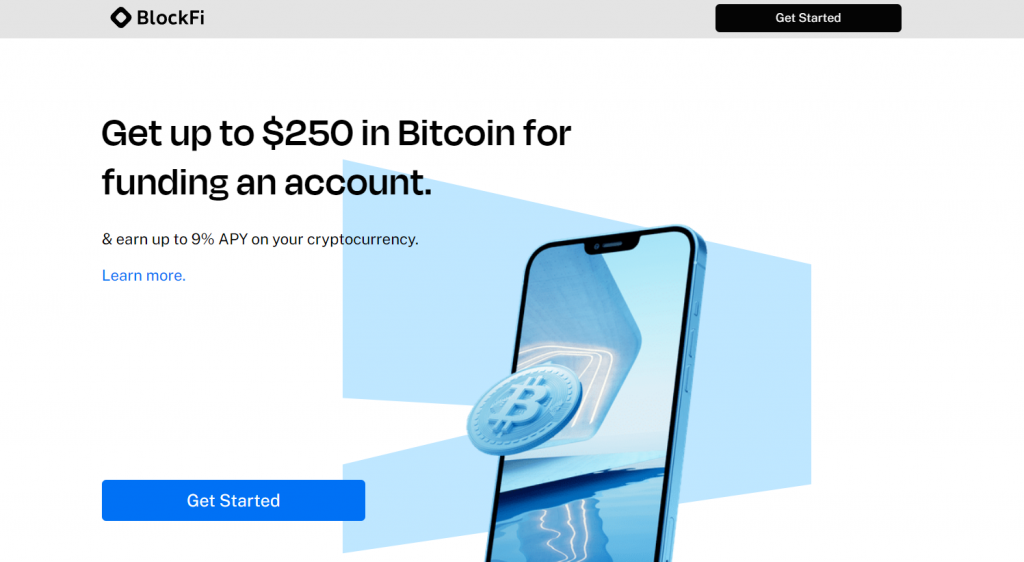 Right now it is one of the leaders of the sector and still provides a good deal of return as well. Most places are known to drop the return rate when they get too much money since it becomes harder to keep giving that return. However, Blockfi gained that trust with high returns and was capable of doing it for 4 years.
How has better interest rates – Blockfi or Hodlnaut?
---
Hodnaut is providing a little bit more than what Blockfi is offering right now. As previously stated, when a company gets more funding, it does drop the rate eventually.
Blockfi provides:

While Hodlnaut returns are:

Of course, there are other coins as well such as Hodlnaut having a %7.20 for ETH while Blockfi has a %5. Or Hodlnaut has a staggering %12 on USDT/USDC while Blockfi only has %8.25. But the rate difference is nearly the same in all cases.
This means Hodlnaut clearly wins in this regard, and consistently shows more and more returns. Doesn't necessarily make it a better one, but certainly makes it better on the most important part of the comparison.
What fees do Blockfi and Hodlnaut charge?
---
They do not charge any fees for the investor, you are simply there to make a profit and you will make that profit. This means they are giving you money, and by charging a fee, that would be against the whole idea.
So instead of charging a fee for their service, they give you a return for your money instead. Which is a great deal for any investor. The only fee you should be aware of is the withdrawal fee, because that is still involved here, you will have to pay a small fee to withdraw your money, as an investor you do not have any other fee that you should be worried about.
Blockfi vs Hodlnaut: Payouts and Withdrawals
---
The payments are made monthly for Blockfi, and every Monday for Hodlnaut. That seems like a good difference. However, for Blockfi we have free withdrawals once a month for stablecoin and another free for crypto. So if you are investing only USDT and BTC for example, that means you will be able to withdraw without paying anything.
Both places have 100 BTC withdrawals if you haven't been informed beforehand. This is not really that much of a big problem since there are only a few people who would be investing over 100 BTC anyway. So the "limit" is non-existent for anyone who doesn't invest over $5 million.
Fees for Hodlnaut are 0.0004 BTC and 10 DAI and 0.0036 ETH compared to Blockfi's 0.00075 BTC, 0.02 ETH, and 10 USD for each stablecoin. At the stablecoin level they are the same, and Blockfi "looks" more expensive but remember they also give one free for stable and cryptocurrencies.
BlockFi vs Hodlnaut Security
---
If you have been in the crypto world for a while, you would know who the Winklevoss twins are, and if you haven't then you know them from The Social Network. They have been in the crypto business earlier than most other people, and they have a company called Gemini (cleverly named).
Gemini stores %95 of all Blockfi accounts that are not actively used, which means that at any given time, all funds can't be hacked since they are not even there. Plus another good thing about Gemini is that investments are protected to $250 thousand dollars each person since by FDIC insurance.
All in all, they have provided very top-notch and high-end protection to funds. There is nothing like a USA-based money business as we all know how the USA loves to protect its wall street.
Hodlnaut on the other hand definitely took note while Gemini was supporting Blockfi. This caused them to go with Fireblocks and they have been working together since. Fireblocks is a financial company as much as a technological company. They move the money around digitally constantly and separate them all, this causes the funds to be constantly moving and never in the same place together.
This means any hacker would have to be very quick to hack into the funds, and would also only end up with a small portion of it. This method is one of the safest technological methods to prevent, but not that great when it comes to the aftermath.
How Do BlockFi and Hodlnaut Make Money?
---
Just like any bank that gives you a savings account interest rate and charges more for the loans they give out. Simply they take it from the user at %7 and loan it to someone else at %10 to profit. Of course, there is a stigma that comes with crypto-related loans. Normal banks are allowed to insure their accounts for a much lower rate.
Blockfi and Hodlnaut require a lot bigger capital just to loan because default rates could be higher and riskier. However compared to banks, both of them have a lot lower default rates as well, Blockfi claims it has zero default rates so far. This means another crypto-related problem caused by no problem. However, they still do manage to bring a rate higher than banks on a product that gains value like crypto instead of a currency that devalues like fiat.
BlockFi vs Hodlnaut Ease of Use
---
The only difference between both of them is the fact that Blockfi offers an Android mobile app whereas Hodlnaut doesn't. So this means the only reason for not using Hodlnaut over Blockfi without checking any other metric, would be using an android mobile phone.
All other reasons could be compared and calculated, but if you have an android phone, then you do not even have to compare the two. Even the ios version of Hodlnaut started recently this year, so they are getting into mobile-only very recently.
BlockFi vs Hodlnaut: Bonuses/Standout Features
---
Crypto credit cards are getting more and more famous each day. Blockfi has its own card as well. Thanks to earning interest, and also %1.5 cashback on each spending, people could not only make a profit while not spending but also while they are spending money as well. This makes the Blockfi card one of the better ones in the sector.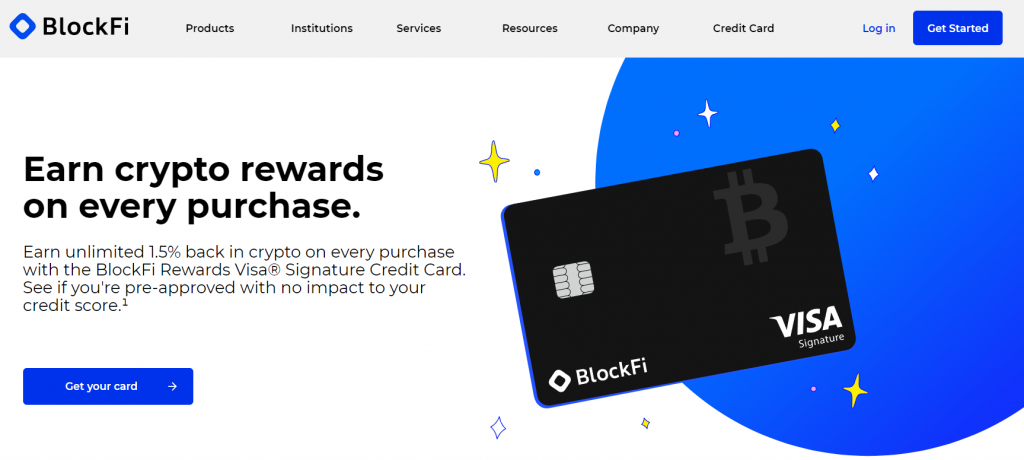 Hodlnaut offers token swap as well, as an exchange. Exchanges are dime a dozen in the crypto world, however, earning a good interest rate while also being able to trade your money is a good addition to an already liked service. Creating a new service on top of the service they already provide brings them to a good level.
The Court of Public Opinion: BlockFi vs Hodlnaut Reddit / Customer Support
---
We have already talked about how the Blockfi Twitter follower number dwarves the Hodlnaut number. Which is proof enough that if we are talking about "popularity" then it is a clear win for Blockfi.
However, if we dive deeper into the discussion and see how the customers feel, then we can see a more clear picture. People who use Blockfi are very happy with the security and longevity of the product. It has been around for 4 years, is very secure, never lost any money so far (a difficult feat in the crypto world), and has been paying out.
Crypto interest idea was not one that people really believed easily, it took a while to turn that into a sector. However, Blockfi keeps paying a month for over 4 years has proven that it can be done, and it can be done well. Hodlnaut on the other hand is loved for the rates. Even the Blockfi is a loved and secure product that everyone enjoys, rates are lower there in the end.
This is why Hodlnaut is loved more when the topic is the return you could have, with higher returns at Hodlnaut, investors profit from a better return and like this aspect of it.
BlockFi vs Hodlnaut: Which is the Better Crypto Interest Account
---
There could be some cases made to show Hodlnaut winning in some aspects. Such as the great interest rate, which really a big difference and when you want to earn money and that is your only aim, you would prefer a higher return as well. However, there is also more stuff that doesn't sit well with the investors and Blockfi wins in that regard.
The android app is probably the smallest part of this comparison that Blockfi wins. From Gemini support to FDIC-insured funds to be around longer. We could talk about a lot of stuff that Blockfi can be a lot better than Hodlnaut. Of course, you have to check them both and make your own decision, there is no magic wand that would tell you which one you should prefer.
Nevertheless if basing our comparison on what the public thinks, it is clear that the majority believes Blockfi, even with the lower rate, still is a better product.
Read also:
FAQs
---
Does Hodlnaut offer loans for individual investors?
---
Unfortunately, individual investors are not offered loans at Hodlnaut. They offer VIP fixed loans for corporations only.
Do Blockfi and Hodlnaut have lock-in periods?
---
You do not have a lock-in period where you can't withdraw your coins. You could withdraw them at any time you wish. The only penalty incurring would be not gaining the profit and losing on transaction fees, which means you will make a small loss, but it will not be locked.
Do Blockfi and Hodlnaut charge deposit fees?
---
There are no deposit fees in either of them. Only withdrawal fees when you want to get your coins to your own wallet. However, the only fee you pay during deposit will be the transaction fee you pay to send it.
Can you trade crypto on Blockfi & Hodlnaut?
---
Hodlnaut does have trading and swapping tokens. The number of tokens available is limited and not as an exchange, however, it exists and can be used within to change what you earn interest from.
Why deposit USD to BlockFi?
---
Most banks in the USA or around the world pay a very small interest on USD. Starting from a negative rate in some places to as high as %2 in most cases. This means for an interest rate with such low risk, getting a %8+ return rate on USD is not something you can find easily.
How does Hodlnaut generate interest?
---
Hodlnaut gives corporations fixed loans where corporations could use collateral to get a loan to invest. This way if corporations are right about their price prediction they will be able to make more profit than they could with the collateral, Hodlnaut will profit by charging a fee on that loan, and we will be earning thanks to investing in this. Just like how a bank makes a profit.
What are the risks of using Hodlnaut?
---
Unfortunately, the crypto world is a very risky world. We have seen so many companies, even at their peak, getting hacked. Even Binance, with the vast security and storage they have, ended up getting hacked for a great amount back in the day. This means there is no guarantee that Hodlnaut will never be hacked. It is clear that they are trying to prevent this, but if the prevention fails, the rest could be a dim future.

CaptainAltcoin's writers and guest post authors may or may not have a vested interest in any of the mentioned projects and businesses. None of the content on CaptainAltcoin is investment advice nor is it a replacement for advice from a certified financial planner. The views expressed in this article are those of the author and do not necessarily reflect the official policy or position of CaptainAltcoin.com