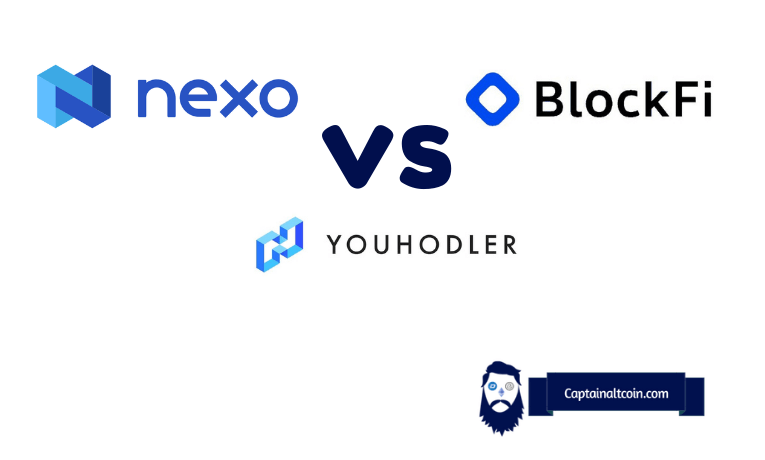 Do you want to make the most out of your crypto assets? Consider using crypto-backed loan service providers. They allow you to earn interest on your assets (by simply holding them in their wallets) or utilize your crypto as collateral to acquire loans easily without the traditional paperwork and credit checks.
In this article, we compare three leading lenders in the blockchain financial sector; BlockFi, Nexo, and YouHodler to help you find the one that best suits your needs. Let's begin with a general perspective of each overview for YouHodler vs BlockFi vs Nexo.
BlockFi Overview
---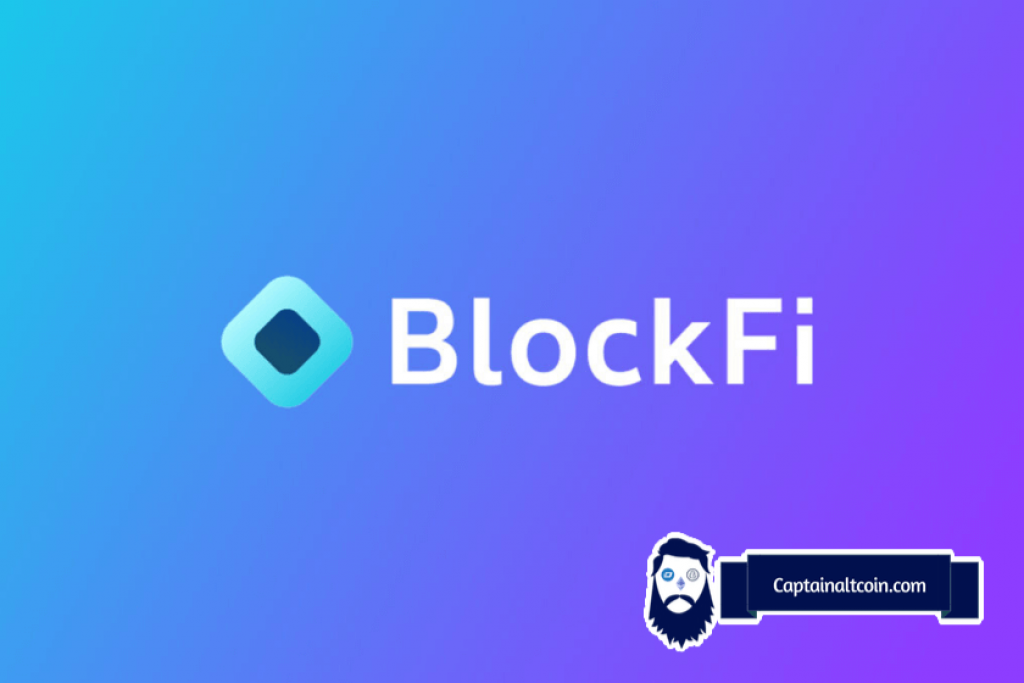 BlockFi remains one of the most popular crypto wealth management platforms since the inception of crypto lending. Launched in August 2017, BlockFi has since gained a reputation in the cryptocurrency industry due to its customer-friendliness and transparency. Its partnership with several industry giants played a big role in establishing its impeccable reputation among crypto users.
As a crypto asset owner with BlockFi, you earn interest on holdings just like you would with a traditional savings account. However, the rates are much higher and range between 4% and 8% depending on the coin you choose to earn interest in. Besides, it offers crypto-backed loans to its users with an interest rate of around 4.5%.
An integrated crypto exchange tool makes asset exchange much quicker and hassle-free on the platform.
Another thing you might like with BlockFi is that you can deposit stablecoins and be paid interest in BTC. Essentially it is like having a DCA, but using your interest to do it. Just keep in mind the 1% admin fee they charge for this service.
Additionally, Blockfi is preparing a launch of its own Blockfi card that will have a 3% cashback on all purchases.
In summary, what are the advantages and drawbacks of using BlockFi to manage your assets?
Pros
High interest rates of up to 8% on crypto holdings.
loaded insurance funds
very secure and transparent
soon to launch a Visa credit card with 3% cashback
Cons
centralized
limited number of coins offered
Longer withdrawal intervals compared to similar platforms.
Nexo Overview
---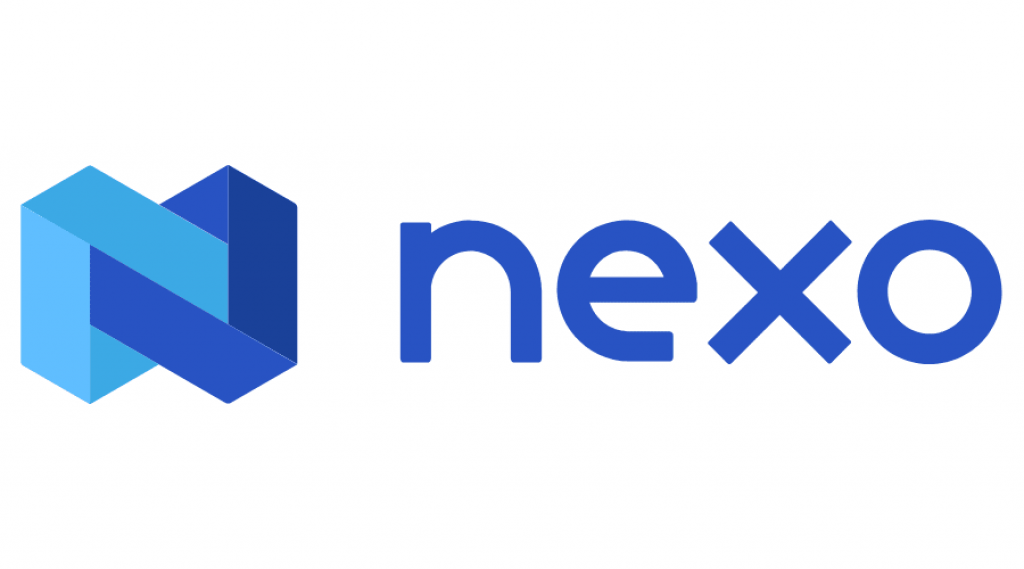 Nexo was among the first crypto lending platforms to be established. It made a footing into the blockchain financial field after operating as a traditional online lender for more than 10 years. Its simple design and user-friendly interface make the platform a preferred choice by many crypto users.
Similar to BlockFi, Nexo offers loans to its users with crypto assets as collateral. But you can also enjoy passive income from asset holding interests. As a P2P platform, Nexo guarantees maximum possible safety to users as it is fully insured and regulated.
It also features its own native NEXO coin that offers additional benefits for its holders (lower fees, higher rates etc). And Nexo also has its own debit card with cashback rewards and other benefits for its holders.
Average interest rates range between 5% and 10% on your assets. Rates you pay on your loans depend on the amount of NEXO tokens you hold and range from 5.9% to a whopping 11%.
One major difference between Nexo and its competitors is the fact that Nexo makes daily payouts which is good for people outside of the US.
In the US, you owe income tax on the $ value of the coins at the time of receipt and that establishes cost basis. This means you'll need to track cost basis and income tax for 365 transactions a year, resulting in 365 lots all with a different cost basis. Sell your earnings and it's 365 transactions for your taxes. Daily payouts are actually a major headache if you're trying to keep good records and avoid audits. You can make use of crypto tax calculators to help you out with this but it is still a very cumbersome process.
Here is a snapshot of Nexo's advantages and disadvantages.
Pros
fast loan approvals and processing time
Daily interest payouts from crypto interest accounts.
 Low interest rates of 5.9% on crypto-backed loans.
Cons
Lower rates for crypto-holdings.
Stablecoin-limited interest account.
YouHodler Overview
---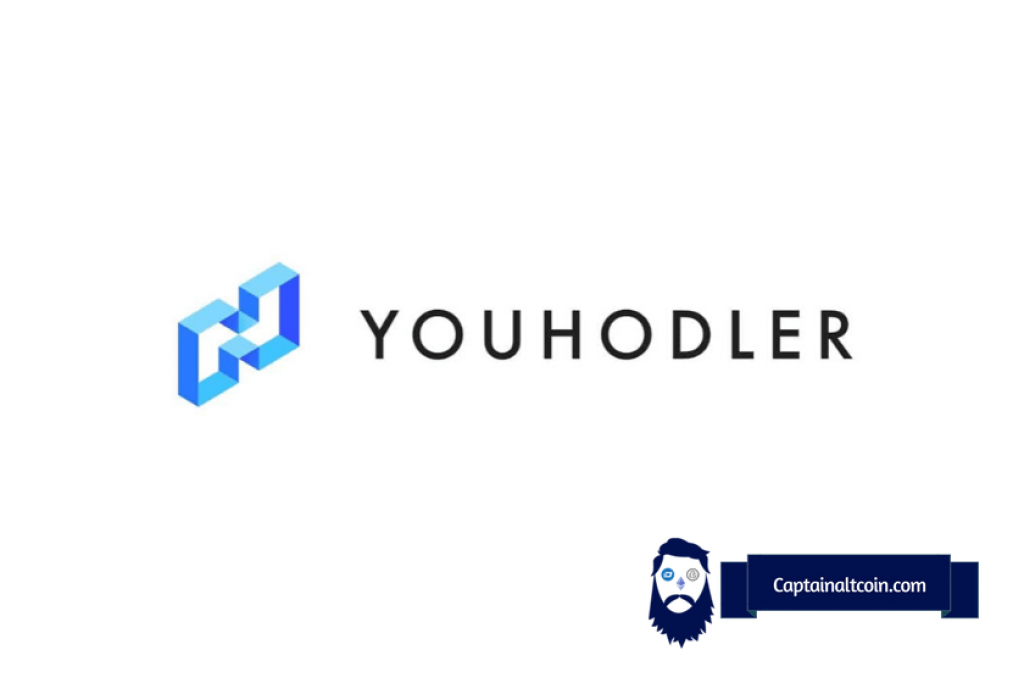 Based in Switzerland, YouHodler is a recently launched crypto-based loan service provider that has garnered considerable attention in the blockchain lending space. It is a non-P2P platform with its operations entirely automated. This plus YouHodler mobile app makes it quite convenient for any crypto-asset owner.
Just like the name, YouHodler's anchor principle is 'Investors can HODL even during deflation and sell at any time'.
The platform allows users to borrow fiat money depending on their crypto-asset value. Again, YouHodler makes it extremely easy to interconvert cryptos or convert crypto to fiat.
Is there anything we don't like about YouHodler? Probably yes. Take a look at the pros and cons of this premium platform.
Pros
  Wide crypto coverage including 15 top cryptocurrencies.
Impressive compound interest rates reaching up to 12 percent.
 Convenient and nearly instant bank and credit card withdrawals.
 Loans as low as $100.  
Cons
 Mobile app bugs that lower user-friendliness.
Not available in the US
With an overview of each of these leading crypto lending platforms, we can now compare the three based on specific features.
BlockFi vs YouHodler vs Nexo
---
⚡️ User Friendliness
Whether you are a first-time crypto user or a seasoned asset owner, onsite navigation should be relatively straightforward for all these three platforms.
Nexo and YouHodler have significantly streamlined their loan application and processing systems to ensure even new users spend the least time possible on applying for a loan or lending their asset via the platform. Once you're done with the KYC and deposit crypto to request a loan, you will receive your cash almost instantly as the process is entirely automated for the two platforms.
BlockFi, Nexo, and YouHodler all have mobile apps that offer greater convenience to users. BlockFi's integrated exchange platform makes it easier for clients to move between cryptocurrencies. On the other hand, YouHodler is more versatile as you can exchange crypto for fiat money or other cryptos.
For new users looking for a crypto-linked loan, Blockfi would be the first choice as it has the best rates. For investors looking to earn interest, YouHodler and Nexo would be better choices as they offer 10% and 12% rates (on stablecoins), respectively.
⚡️ Fund Safety
Besides the super-volatile nature of cryptocurrencies, the biggest worry for asset owners is the safety of their funds when dealing with centralized agents (like all of these three platforms are). Users, therefore, trust platforms deemed as secure more than those that have previously experienced security breach issues.
BlockFi had been regarded as extremely safe until it faced a major hacking threat in 2020. However, nothing was lost except for the personal information of a small subset of users. The other two have not experienced any major security concerns.
To ensure the safety of customer funds, BlockFi outsources its custody solutions to the super-secure Gemini vault service. It is most likely the reason behind the failure of the attempted hacking as far as crypto assets are concerned. Nexo depends on BitGo for keeping its clients' funds safe. YouHodler is the weakest in this regard as their funds are held in-house (in cold storage but still a minus).
⚡️ Accessibility
With the overall upsurge in smartphone penetration globally, it is the general expectation of crypto users to access their wealth management platform of choice even on the go through their mobile devices. Users of BlockFi, Nexo, and YouHodler can now view their transactions, crypto balances, and much more via respective mobile apps available in the Play Store and iOS store. Notwithstanding, the user experience across these applications vary and may be quite inconveniencing at times. For instance, the YouHodler app currently has several bugs that may be annoying to most users.
On the other hand, none of these platforms have desktop apps. So if you want to access your account on a computer, you need to use a browser.
⚡️ Registration and Loan Approval
Signing-up for either BlockFi, Nexo, or YouHodler is free, straightforward, and nearly similar. Nevertheless, Nexo and YouHodler differ considerably from BlockFi in terms of loan processing protocol.
BlockFi will take an average of 24 hours to process and award a loan due to their manual KYC process. So if you want an emergency loan against your crypto, you will have to look elsewhere. And that is when YouHodler and Nexo come in. YouHodler offers both instant cash and crypto loans in several currencies including USD, EURO, BTC, and others provided you have a verified account and adequate collateral. No time-consuming credit checks and strange eligibility criteria considerations!
Likewise, the Nexo loan processing is designed to last a few minutes but may go overboard taking more than a day in completing Know Your Customer verification.
⚡️ Supported Cryptocurrencies
Despite BlockFi's track record in the cryptocurrency lending space, it remains one of the platforms with the least cryptocurrency coverage. Currently, it supports only BTC, LTC, and ETH assets.
Nexo, however, supports these three popular cryptocurrencies together with several others including BNB, Ripple, EOS, and Stellar. In this comparison, YouHodler wins with over 14 crypto assets supported including the major cryptocurrencies such as BTC. All these platforms accept quite many stablecoins. Note that you can only deposit stablecoins and not crypto into Nexo interest accounts.
⚡️ Interest Rates
Among the three, YouHodler provides the highest rates for interest accounts. BlockFi and Nexo may not offer the best interest rates in the industry but their terms are equally competitive. With a BlockFi interest account, the maximum APY you can receive is 8.6 % while Nexo offers up to 8% interest on their Nexo Interest Savings Account. As a YouHodler Interest Account holder, you can receive a maximum of 12% interest on your crypto.
Apart from the low rates on Nexo Interest Account, the account only supports stablecoin transactions as of now. If you want to consider it for your crypto holdings, please re-evaluate.
⚡️ Loan and Interest Accounts Timelines
BlockFi, Nexo, and YouHodler are quite flexible on loan repayment and account withdrawal timeframes. BlockFi allows borrowers to repay their loans earlier than the designated loan period without any penalty. While for those who may be unable to repay on time, the platform also gives a leeway for extension through refinancing. BIA withdrawals can be performed any time but BlockFi always holds the funds for up to 24 hours after you made a withdrawal request as a method of enhancing security.
YouHodler provides several ways of loan repayment depending on the LTV ratio selected by the user. For instance, with an LTV ratio of 90%, you have 30 days to repay the loan. But if you are unable to pay, you can either close the loan, extend the loan duration and the Pay Down Limit, or just walk away without any consequence.
Note that withdrawing when you have a loan will be tricky despite the platform as you must retain a specific amount of crypto collateral for the period of the loan.
Unique Features
---
Each of these platforms has a feature(s) that sets it apart. For instance, BlockFi's exclusive exchange tool integrated on the platform makes it extremely easy for users to change crypto despite the limited number supported currently. Again, BlockFi is planning to release a Bitcoin Rewards Visa Card for its customers.
Nexo-specific token, NEXO, allows users to share in the profits the company makes from lending. Also, Nexo offers cashback rewards and debit cards to their clients.
YouHodler has a Multi HODL tool that enables users to multiply their crypto profits to over 200% through the wallet balance or savings account. Turbocharge is another interesting feature for making a chain of loan-invest assets.
Conclusion – YouHodler vs Nexo vs BlockFi
---
Whether you choose BlockFi over Nexo and YouHodler or vice versa depends on several factors.
✅ If you are looking for the highest available interest rate, then YouHodler will be your first choice.
✅ But if you want a platform with wider crypto coverage and faster loan processing, then you can consider Nexo while BlockFi is the best allrounder and most established service with industry giants investments behind it.
✅ Blockfi is best when you want to get interest on BTC and not on stablecoins. I like that BlockFi holds funds with Gemini custody and that they allow you to designate a beneficiary. Being U.S. based and following regulations is a plus as well. Also, backing by legitimate investment companies is good…especially Fidelity.
Perhaps the best solution is to divide your holdings and spread them across all of the three platforms. This way you spread the risk (in case something goes bad on one of them).

CaptainAltcoin's writers and guest post authors may or may not have a vested interest in any of the mentioned projects and businesses. None of the content on CaptainAltcoin is investment advice nor is it a replacement for advice from a certified financial planner. The views expressed in this article are those of the author and do not necessarily reflect the official policy or position of CaptainAltcoin.com