Hodlnaut Review – Interest Rates & APY, Security, Supported Coins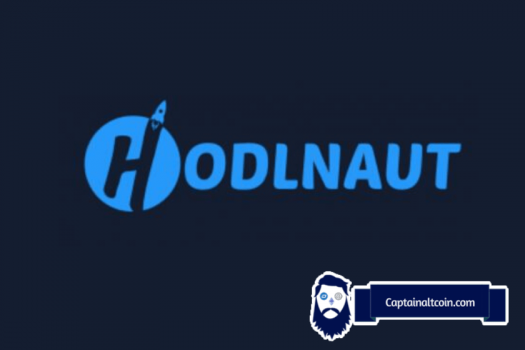 Hodlnaut Review – Interest Rates & APY, Security, Supported Coins
Attractive Interest Rates
Great User Interface
Good Security
Have your crypto earn money for you without lifting a finger is a good proposition, isnt't it? Well, Hodlnaut is one of the crypto lending services that popped up in the last year or two and this review will get you up to speed with their offer and how they fare in comparison with more popular Blockfi, Nexo or Celsius.
This article aims to give an overview of the Hodlnaut platform; since its launch in 2019, it has become a prevalent platform for crypto assets individual investors in Asia. The standout feature of the platform is its interest account which boasts some attractive interest rates for anyone looking to do more with their cryptocurrency. Hodlnaut is also considered a portfolio company.
What is Hodlnaut?
---

Hodlnaut is a Singaporebased company that offers financial services to cryptocurrency investors. The platform was founded in 2019 and has since become one of Asia's most popular cryptocurrency lending services.
Hodlnaut aims to allow cryptocurrency investors to do more with their crypto assets and digital assets.
Hodlnaut offers an affiliate program by virtue of which you can invite your friends to Hodlnaut by sharing the referral link and earn 10% of your friend's interest.
Who is behind Hodlnaut?
---
Holdnaut is the creation of Bitcoinenthusiasts Juntao Zhu and Simon Lee, who have backgrounds in the finance industry and mechanical engineering, respectively.
Before launching Hodlnaut, both founders worked at Antler (a Venture Capitalists fund and company builder); through this company, the pair could secure 100k in funding to work on Hodlnaut.
Since the launch of Hodlnaut back in 2019, the platform has grown to a small team of 8 members.
Where is Hodlnaut Located?
---
Hodlnaut decided to locate in Singapore, and so they adhere to Singapore cryptocurrency regulations. Singapore is becoming a hotspot for crypto assets startup companies as they have straightforward and coherent guidelines for crypto companies. 
How Hodlnaut Works
---
Hodlnaut offers two primary services to their customers; these are institutional crypto-backed loans and an interest account.
Hodlnaut loans are only available to institutions, and so we won't be looking at them extensively in this review.
Here's a quick overview of the loan service offered at Hodlnaut.
Holdnaut Loans
---
Hodlnaut offer loans to institutions that are looking to diversify their crypto assets portfolio. They do so while offering some of the lowest loan rates on the market. 
Loan Features
---
Start from USD 50,000
Open or fixed-term contracts available
Flexible loan-to-value ratio
Transparent fees
Hodlnaut Interest Account
---
The main focus of this review is the Hodlnaut Interest account.
The Hodlnaut interest account allows investors to earn up to 8.3% interest on their assets. This is on par with what other bitcoin savings accounts offer.
Earning rewards couldn't be easier; all you have to do is hold assets in your account, and Hodlnaut takes care of all the technical aspects of lending your assets to institutional borrowers.
The platform currently supports 5 different cryptocurrencies; these are
Account-holders automatically receive the best possible interest rate based on market demand and the previous months' earnings.
Users can earn interest no matter how much cryptocurrency they want to invest. There is no minimum deposit, and so anyone can start earning passive income with the platform.
Interest rates depend on the cryptocurrency you are holding on the platform. See the table below for a full overview of the interest rates on offer at Hodlnaut.
| | |
| --- | --- |
| Cryptocurrency | Interest Rate (APY %) |
| BTC | 6.2 |
| ETH | 6.7 |
| DAI | 8.2 |
| USDC | 8.3 |
| USDT | 8.3 |
Additional rates of interest are available for VIP members who deposit more than 100 BTC via a fixed-term deposit plan; these rates can be seen in the following table:
| | |
| --- | --- |
| Cryptocurrency | Interest (APY %) |
| BTC | 6.7 |
| ETH | 7.2 |
| USDC | 10.3 |
How to Sign-Up for Hodlnaut?
---

We found making an account at Hodlnaut to be a smooth process.
To make an account, you will need to provide the platform with a few pieces of personal information, along with a photo of proof of ID and a proof of address document; This KYC process is a standard practice among centralized cryptocurrency platforms. After your ID is verified, you will be able to fund your account and start earning rewards right away.
How to earn interest on Hodlnaut
---
After you have successfully verified your account, you will have access to the Hodlnaut dashboard; in this area, you'll see a list of all of the assets supported by the platform, along with their respective interest rate. 
If you wish to make a deposit, head to the Transfer tab and select the cryptocurrency, you would like to add yo your account. Make a copy of the deposit address and transfer your cryptocurrency to Hodlnaut using this address.
Transferring funds to Hodlnaut may take a while. Transfer times will depend on how many block confirmations are required for the cryptocurrency you are moving.

Once your funds arrive in your account, you will get an email from Hodlnaut. If you're unsure about the status of your transfer, you can always track its progress via Etherscan or Blockchain.
After funds have arrived in your account, you will start earning interest on a weekly basis; you are also free to withdraw your funds at any time.
Interest payments are made on a Monday and are paid in whatever cryptocurrency you are holding on the platform.
Interest rates can fluctuate every month and depend on the earnings/demand from the past month. Hodlnaut allows users to earn up to a maximum of 10.5% APY on their crypto holdings.There are no provisions for hot wallets at Hodlnaut due to security reasons.
Hodlnaut Fees
---
Hodlnaut doesn't charge any fees for deposits; withdrawals have some fees; however, they are quite low. An overview of withdrawal fees can be seen in the following table:
| | | |
| --- | --- | --- |
| Cryptocurrency | Withdrawal Fee | Processing Fee |
| BTC | 0.0005 BTC | 0.0005 BTC |
| ETH | 0.005 ETH | 0.005 ETH |
| DAI | 3 DAI | 3 DAI |
| USDC | 1 USDC | 3 USDC |
| USDT | 1 USDT | 3 USDT |
How does Hodlnaut generate interest?
---
Hodlnaut generates interest by lending out its users' assets; users then receive a proportion of the loan's interest. Users are paid every week and are free to withdraw their funds whenever they like.
Hodlnaut typically lends assets to trustworthy borrowers, these include investors, traders, hedge funds and miners who need more liquidity. 

Traders, for example, might need stablecoins to invest in more cryptocurrency or to hedge their positions.
Another reason that trades would want to borrow cryptocurrency is that the cryptocurrency markets are still in their early stage; there are many arbitrage/profit opportunities. These lucrative trading opportunities are great for investors and so they are willing to pay high rates of interest to take advantage of arbitrage trades.
Miners might need some quick cash to pay for electricity or maintenance costs.
All borrowers have to put up crypto as collateral in order to be accepted for a loan; adding security to the process makes the loan quite secure from a lender perspective.
If there is a high demand for loans, then interest rates increase; if the demand is low, interest rates will be lower.
When compared to traditional loans, the interest rates within the cryptocurrency space are often much higher, making it an attractive option for cryptocurrency lenders.
Security and risks
---
As we have already mentioned, Hodlnaut is a centralized platform, all users must complete a Know-Your-Customer (KYC) verification process.
The website runs on secure Amazon Web Services (AWS) cloud infrastructure and secured with high-quality SSL encryption. 
Additional Security Measures
---
After creating an account, we recommend adding two-factor authentication (2FA) to your account; this adds an extra layer of security to your account.
2FA means that you will have to enter a code sent to an authentication software whenever you login or make a withdrawal.
Hodlnaut also stores the majority of their customer funds in cold storage; this means your assets are stored in offline wallets and are safe from hacks. Hodlnaut users can also get insurance cover for up to $6.7 Million through Nexus Mutual's Hodlnaut Custody Cover at a 2.6% premium.
Hodlnaut only lends funds to borrowers with good credit scores, and all crypto loans are over-collateralized by at least 130%. For this reason, the risk of a borrower not paying back the loan is very low. 
Conclusion
---
As cryptocurrency becomes more popular, more people are looking for ways to make their digital assets work for them.
Hodlnaut provides an effective way of allowing investors to generate passive income on their cryptocurrency. They do so by rewarding users who can provide liquidity to the platform. Hodlnaut lends out assets to institutional borrowers and pays its users a share of the loan's interest.
Interest rates on the platform are very attractive compared to more traditional saving methods, allowing users to generate a nice stream of passive income on any of their cryptocurrency.
Furthermore, Hodlnaut offers a decent customer service.
All in all, the platform is great for anyone who is already holding cryptocurrency. The platform provides an easy and secure way to start earning more from the token swap you would otherwise be holding on another platform.
Hodlnaut alternatives: Hodlnaut vs Blockfi vs Nexo
---
In case Hodlnaut didn't make a good enough impression on you, here is a list of its alternatives and their reviews:
Hodlnaut vs Blockfi
---
Hodlnaut's offerings are quite limited as you can only deposit 5 coins into the platform. BlockFi has a wider variety of currencies that they allow you to earn interest on. BlockFi offers 6 other currencies that are not found on Hodlnaut.
You are unable to purchase crypto on Hodlnaut's platform. You also can't deposit any fiat currencies into Hodlnaut.
Meanwhile, BlockFi allows you to transfer USD into your account.
As for the rates, here is a tabular overview:
Currency
Hodlnaut
APY
BlockFi
APY
BTC
6.2%
6.0%
ETH
6.7%
5.25%
USDT
8.3%
9.3%
USDC
8.3%
8.6%
For Hodlnaut, the interest is accrued at the end of every day. However, it will only be credited into your account every Monday. Meanwhile for BlockFi, your interest is only paid on the first business day of each month. This is similar to how banks pay you.
FAQs
---
PROS
Attractive Interest Rates
Great User Interface
Good Security
CONS
Lacking in cryptocurrencies
No mobile app

CaptainAltcoin's writers and guest post authors may or may not have a vested interest in any of the mentioned projects and businesses. None of the content on CaptainAltcoin is investment advice nor is it a replacement for advice from a certified financial planner. The views expressed in this article are those of the author and do not necessarily reflect the official policy or position of CaptainAltcoin.com