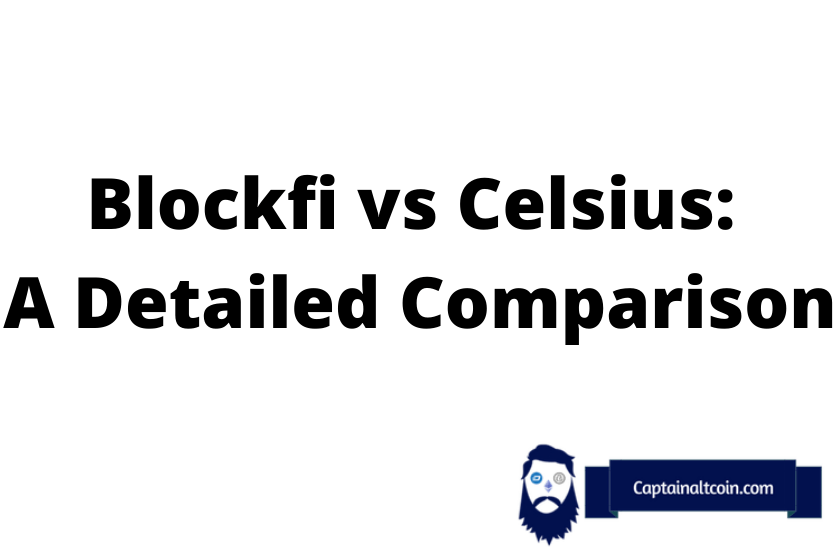 BlockFi is one of the leading crypto lending platforms available on the market. The platform has advanced borrowing and lending capability. Additionally, BlockFi has built its own crypto exchanges to enable users to access a variety of crypto assets.
BlockFi is a product of efforts to financialise Bitcoin and other digital currencies.  Just like traditional banks, BlockFi allows its users to put their crypto assets in a liquidity pool to earn interest or take out a crypto-backed loan from the pool.
Celsius Network (founded in 2017 by Alex Mashinsky and Daniel Leon as a community-centric lending service platform) also allows users to earn interest of up to 10% on their crypto deposits. In addition, users can borrow dollars at very low-interest rates.  The platform also supports other functions like revenue sharing using the platform's native token.  Celsius also allows users to send crypto assets to others without having to use a wallet.
Visit BlockFi Now Visit Celsius Now
BlockFi vs. Celsius Network for Investors
---
Both BlockFi and Celsius offer almost similar features to investors. However, the two platforms offer slightly different interest rates on various crypto assets.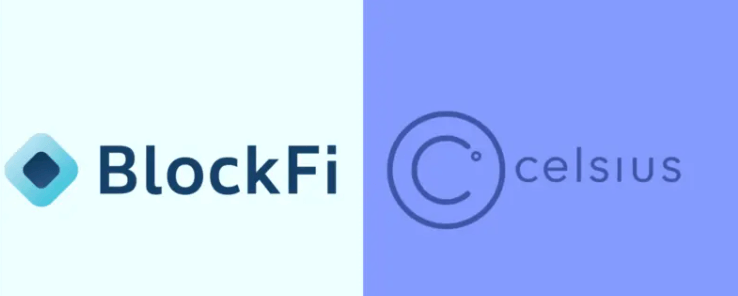 BlockFi does not charge a trading fee on trades involving leading currencies like Bitcoin and Ethereum. BlockFi users can also increase their earnings by allowing their earned interest to compound and can also withdraw their money at any time without attracting a penalty.
Users may however be limited on the number of withdrawals per month. A BlockFi account does not maintain a minimum balance and earns interest of up to 8.6%.
For investors, Celsius offers a much higher interest rate of up to 11%. However, this rate only applies to the native crypto CEL, while interest for other coins hovers around 4.51%.
Celsius supports major cryptocurrencies like Bitcoin, Ethereum, and Dash. Investors can also choose from the multiple investment options available, lending their assets in return for interest earnings and staking their coins to earn staking rewards.
Celsius does not have a cap on the number or value of investment meaning users can stake or lend any amount of crypto assets. In addition, the platform does not charge withdrawal fees and you can access your funds at any time without risking penalties.
However, Celsius may encounter some challenges including withdrawal limits where amounts larger than $50,000 may take more than one day to process. In addition, the platform gives much priority to its native token CEL which is not available to some users like those in the U.S.
Interest rates in Celsius also keep changing and mainly range between 2.5% and 16%. Finally, funds deposited on Celsius are not insured by any private or government policy.
BlockFi vs. Celsius Network for Borrowers
---
Both BlockFi and Celsius offer unique features to crypto borrowers. BlockFi allows users to borrow several cryptos like BTC, ETH, LTC, USDC, and GUSD. The platform also allows users to borrow at rates as low as 4.5% without liquidating their assets.
👉 Loans on BlockFiare are processed within a short period and borrowers can access their borrowed cryptos on the same day. Borrowers have the option of paying off their loans earlier without attracting penalties.
However, BlockFi is not without limitations for borrowers. First, the platform has no mobile app and only relies on the web-based platform. This may be inconvenient to some traders as they cannot access the platform on the go.
To minimize investor risk, BlockFi allows users to take loans up to 50% of the pledged collateral. Finally, BlockFi has very high loan minimums with borrowers required to take a minimum of $5,000. This means they need to have at least $10,000 in collaterals.
👉 Celsius offers a number of unique features too. The platform allows borrowers to get their loans in either stable coins or cash. The network also has a mobile application which makes the loan application process very easy. Celsius does not have any fees associated with repayments, terminations, or transactions and the platform supports multiple common cryptos.
However, Celsius Network gives much priority to its native coin CEL with higher interest rates compared to other cryptocurrencies. The platform can only be accessed via a mobile app and cannot be used on a desktop. Borrowers are only allowed to take loans amounting to $500 and above.
Celsius vs BlockFi: Fees Charged
---
Both BlockFi and Celsius don't have a lot of fees when moving assets in and out of the platform. Celsius does not charge any fees to move funds around while BlockFi has a few which are still relatively very low. BlockFi says it is committed to keeping fees on the platform as low as possible.
👉 BlockFi charges around 2% on all loans taken on the network.
👉 Celsius does not charge fees on deposits, withdrawal, early termination, and transactions.
Interest Rates on Stablecoins and Crypto
---
👉 BlockFi pays interest on funds deposited in the BlockFi Interest Account. In addition to earning interest on their deposits, BlockFi may increase their earnings by compounding their earned interest to earn more interest. Users earn interest ranging between 6% and 7%.
👉 Celsius offers some of the highest rates on the market of up to 11.55%. However, the highest interest rates mainly apply to its native cryptocurrency.
How Does Signup Work on Each Platform
---
Both platforms have endeavored to give users a much easier sign-up process. To sign up, users need to give information like names and addresses. The other steps involve full account setup and verification before gaining full access to the platforms. Although the two networks have almost similar sign-up processes, there are distinctive features with each platform.
Celsius offers a streamlined sign-up process that allows even starters to gain access to loans within a short period of time. In addition, the verification is very easy and takes a few minutes although sometimes the process may take up to 24 hours. The delay especially happens when there are issues with the user's details for instance lack of certain verification details.
Celsius Network vs BlockFi: Unique Features
---
Both BlockFi and Celsius have distinctive and unique features that set them apart from each other and the rest. BlockFi's most distinctive feature is its integrated exchange platform which allows users to access a variety of cryptocurrencies and efficiently manage their portfolio. This can be done without having to move funds to other crypto exchanges.
On the other hand, unlike BlockFi, Celsius is not a crypto exchange and does not support buying and selling cryptocurrencies. The network's standout feature is its native cryptocurrency CEL which allows borrowers to access cheap loans and high-interest paying accounts.
BlockFi vs Celsius: Safety and Security
---
Both BlockFi and Celsius Network rely on third parties to store users' crypto assets. Below is a deeper dive into each platform's security features;
Celsius Network
---
Celsius has contracted BitGo to secure its users' crypto assets. Others contracted to offer security on the network include On Chain, Kingdom Trust, Fireblocks, and Prime Trust.
Initially, BitGo's logo appeared on Celsius' website before it was taken down. The decision to scrap the logo caused an uproar among users who questioned the security of their funds. In a statement, Celsius Network CEO Alex Mashinksy confirmed that BitGo is still contracted to offer custodial services.
He however noted that the company no longer receives special treatment. He went ahead to explain that the decision was taken after other custodial service providers started complaining of the preferential treatment given to BitGo.
BlockFi
---
On BlockFi, clients can send cryptocurrencies to the platforms from their wallets or buy within the BlockFi interest account. After getting the assets to the network, the assets are replaced by an obligation to repay the same amount borrowed and the interest earned.
To manage paying clients every month and at the same time meeting withdrawal requests promptly, BlockFi keeps a good float of cryptocurrencies in its accounts for withdrawal. The network relies on third parties like Gemini, BitGo, and Coinbase to store its members' crypto assets.
In addition, the networks also buy principal SEC-regulated equities and predominantly CFTC-regulated futures to secure members' funds. The company applies risk management to its lending to ensure only qualified borrowers access loans.
BlockFi mitigates lending risk mainly by asking borrowers to pledge collaterals. In addition, the company also conducts due diligence on all credit cards used to avoid theft and fraud.
Celsius Network vs BlockFi: User-Friendliness
---
Both Celsius and BlockFi offer quick and convenient lending and borrowing experience for both new and experienced traders. The two platforms are mobile-friendly either on mobile or web browsers.
However, the Celsius platform is much easier to use and newbie-friendly with an easy loan application process.
On the other hand, BlockFi offers a much flexible experience, especially to new users. There is no specific timeframe needed to lock up crypto assets to earn interest. Users are able to move in and out of loan agreements at any time.
For investors who don't want to commit their assets in investment pools for long, BlockFi may be the best option as it allows users to access their funds at any time. While both platforms can be accessed via mobile, only BlockFi can be accessed on the web while Celsius can only be accessed via the mobile app.
Minimum Deposits & Withdrawals
---
👉 Celsius Network says it is committed to bringing 100 million people to the blockchain and 90% of them may have less than $500 in crypto investment. The platform does not require a minimum deposit to create an account.
👉 BlockFi users on the other hand are required to have a minimum of 1 BTC or 25 ETH when opening an account. In addition, the platform requires members to deposit a minimum amount before making any withdrawal. This means the user's account must maintain a minimum balance at all times.
Available Cryptocurrencies
---
When it comes to the number of cryptocurrencies supported, Celsius enjoys a clear advantage over BlockFi. Celsius Network offers 25 different cryptocurrencies to trade, lend, and borrow on its platform.
BlockFi offers Bitcoin, Ether, and Litecoin in addition to a few other stablecoins. In addition to lending, BlockFi allows users to earn interest from their crypto holdings in cash, Bitcoin, Ripple, and Dash.
In addition to external cryptocurrencies, Celsius Network has its own native token called CEL which offers additional features to users. Additional features enjoyed by CEL holders include lower rates on loans borrowed and higher interest earned on their crypto holdings.
Native Token and its Benefits
---
As mentioned earlier, Celsius' standout feature is its native coin CEL which gives holders some advantages over holders of other coins in the Celsius Network. For instance, CEL holders earn crypto yields at up to 25% more than holders of other crypto assets.
In addition, the native token allows users to enjoy up to 25% less payable interest on all loans taken. Finally, CEL holders get weekly rewards with an APY of 4.86%.
BlockFi has no native token. But they do have their own BlockFi card – read about it here.
Visit BlockFi Now Visit Celsius Now
Pros and Cons of BlockFi
---
Pros
---
Users' funds are stored by Gemini which is regulated in New York and insured by AON.
The network was developed by a highly reputable team and has attracted high-value investors from the U.S
The platform offers high-interest rates with flexible transparent terms
Users can earn high interest on all cryptocurrencies and not just a native crypt.
BlockFi does not charge monthly fees and no requirement for minimum withdrawal
The platform does not charge monthly fees and also users can enjoy one free withdrawal every month.
Users don't need to maintain a minimum balance in their crypto savings accounts
Cons
---
The platform offers free withdrawal after which users pay withdrawal fee amounting to 0.0025 BTC.
Withdrawals may sometimes delay
Offers only three collateral options
Pros and Cons of Celsius Network
---
Pros
---
Celsius Network does not require minimum deposit or balance
There are no fees charged to move funds in and out of the platform
Offers relatively higher interest especially on Stablecoins
Users using CELPay enjoy free instant payments
The platform offers weekly rewards
It supports a variety of cryptocurrencies
Users can earn their interest in the native coin CEL or in other coins.
Cons
---
It only uses a mobile app and does not have a web version
Members earn higher only with the native cryptocurrency otherwise other coins attract much lower interest earnings
The platform has a tedious KYC process which is mandatory for users to earn interest
Interest rates keep fluctuating
Similar Savings Accounts and Loans
---
A leading competitor to Celsius Network and BlockFi is Hodlnaut which is based in Singapore. The platform offers lending and borrowing services to investors and borrowers and serves both individual and institutional users. Hodlnaut is a brainchild of Juntao Zhu and Simon Lee, two bitcoin maximalists who are seeking to help users maximize their daily crypto earnings.
Hodlnaut allows users to earn interest on crypto assets like BTC, ETH, DAI, USDC & USDT held in Interest Account. The company also offers Corporate Loans which are customizable to the client's needs and come with flexible terms.
The platform has two main outstanding features; Interest Account and Corporate Loans. Hodlnaut Interest Account allows account holders to access up to 5 major asset classes, allowing them space to grow their portfolio. Members also have a variety of choices to select products with the highest interest earnings. The platform supports BTC, ETH, DAI, USDC, and USDT with interest earnings of up to 8.3%.
There are also no minimum deposits on Hodlnaut and it takes just minutes to sign up for an account. Users go through the mandatory KYC verification process to ascertain identity. The process is relatively short and simple allowing news users to start earning immediately.
Other popular crypto lenders include YouHodler, Coinloan, Spectrocoin loans, Binance Savings and other major exchanges that offer crypto loans and savings accounts (like Kraken, Gemini and FTX).
Read also how Blockfi fares in comparison with Nexo and YouHodler. And finally, check this article for a full list of the best Blockfi alternatives.
Who Wins?
---
Both Celsius Network and BlockFi serve investors who provide liquidity on the platforms in return for interest earnings. In addition, those looking for loans can sign up to the platforms to access additional liquidity in the form of crypto loans.
For investors, Celsius Network offers favorable rates and terms of investment. The platform pays weekly compounding interest with chances of earning even higher interest when using the native currency CEL. However, interest rates on Celsius keep changing and the higher interest rates earned on CEL are not available to U.S users.
For borrowers, BlockFi and Celsius also offer almost similar features. Both platforms require almost the same amount of collateral and offer loans on all major cryptocurrencies. When it comes to access to lower interest rates, holders of CEL tokens are given priority and enjoy more benefits compared to holders of other cryptocurrencies.
In terms of security, both platforms have invested significantly in securing and protecting users' funds and investments. However, BlockFi seems to have done more to secure users' funds with its advanced features and high-rated custodial service providers. In addition, all funds deposited in BlockFi are insured hence members stand chances of being compensated in case of loss.
And this is the reason why BlockFi edges out Celsius in this highly contested duel.
BlockFi vs Celsius Network: The Takeaway
---
Comparatively, Celsius Network seems to offer more features and attributes compared to BlockFi. It is especially a favorite platform for professional and experienced traders and users.
Celsius beats BlockFi by 2% on average. BlockFi has cut its rates by 20%. Celsius has explored ways to make money through DeFi.
Centralized platforms like Blockfi are best fit for those not familiar with the decentralized finance (DeFi) industry, as there's less of a learning curve to use these services.
One of the biggest advantages of the Celsius Network is its high-interest earnings on several crypto assets.
BlockFi also offers several attractive features for investors and borrowers. The platform allows a high level of flexibility of deposits and withdrawals. It is a favorite platform for those who just stepping into the cryptocurrency industry.
Visit BlockFi Now Visit Celsius Now
FAQs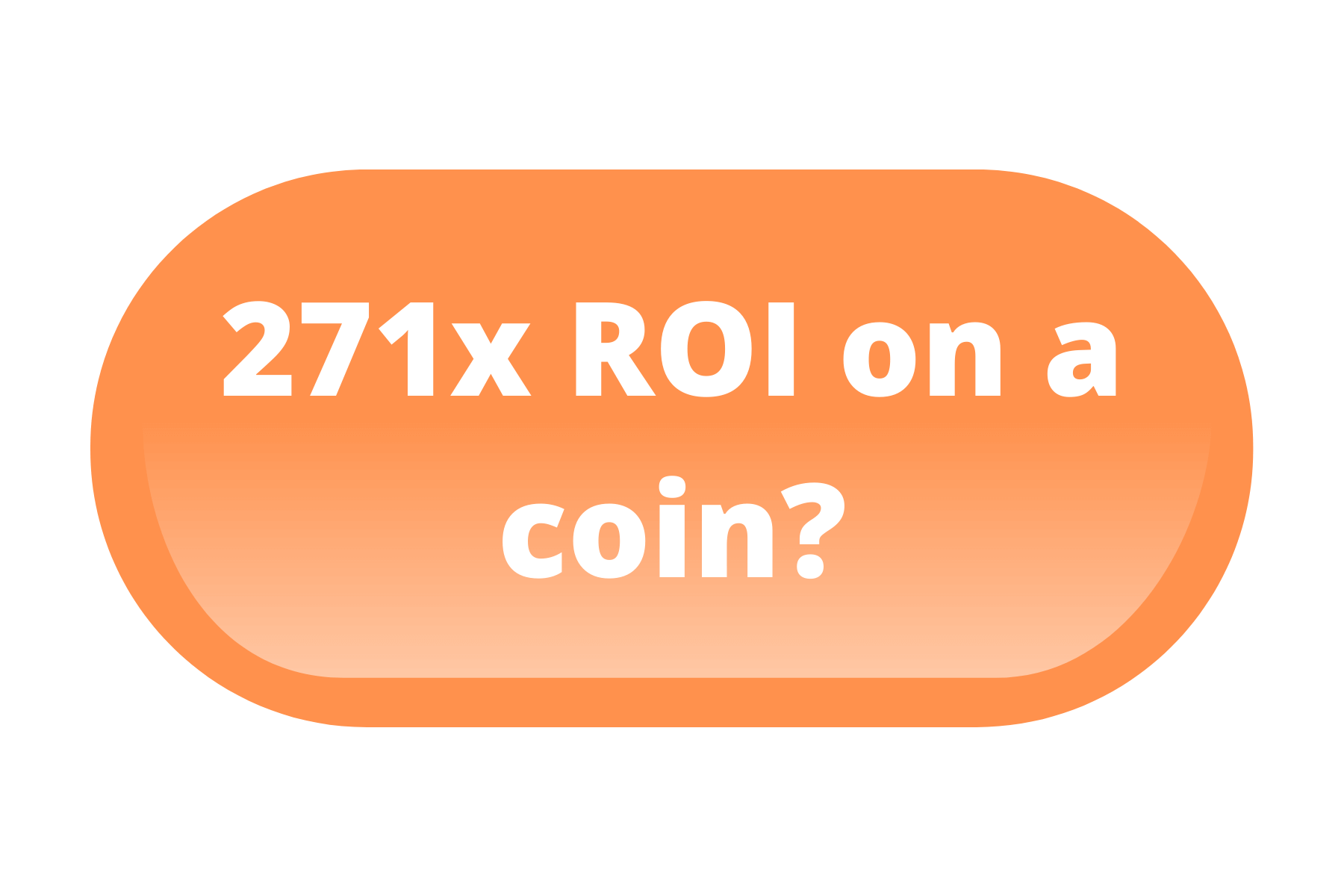 CaptainAltcoin's writers and guest post authors may or may not have a vested interest in any of the mentioned projects and businesses. None of the content on CaptainAltcoin is investment advice nor is it a replacement for advice from a certified financial planner. The views expressed in this article are those of the author and do not necessarily reflect the official policy or position of CaptainAltcoin.com