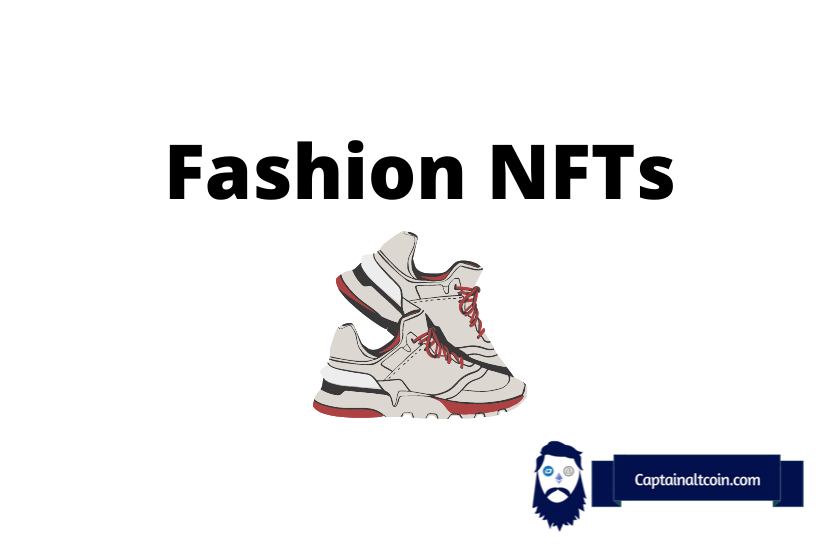 INTRODUCTION
---
The world of NFTs (Non-fungible tokens) is not limited to games and videos. It has also explored the fashion industry as NFTs continue to grow in popularity.
The change in fashion has brought about the creation and support of fashion platforms or marketplaces for people to create, own, and wear digital wearables and accessories. Many fashion companies are exposed to the modernization brought by digital transformation.
This article will highlight how some fashion brands utilize technology to enhance their business strategies and promote users' experiences.
FASHION NFT PLATFORMS
---
If you're interested in progressing towards being a web3 fashion designer, there are many NFT platforms where you can design your unique digital wearables. In fact, some of these platforms already have the fabrics and the technology tools needed for you to design these garments and fit them in your photos.
For example, Burberry launched wearable NFTs for a crypto video game called Blankos Block Party.
Continue to read as this article will discuss some of these fashion NFT platforms.
KNOWN ORIGIN
---
Known Origin is one of the thriving NFT art platforms designed for artists or virtual creators to produce, validate and make money from their artwork through the exhibition.
It was launched in 2018, and up till now, thousands of artists have been taking advantage of the platform to sell out tens of thousands of digital art pieces.
As an ETH blockchain-based platform, it relies solely on the ETH smart contracts to validate ownership and carry out transactions on the blockchains with gas fees required.
Artists receive 85% of primary sales, while 15% goes to the platform. For secondary sales made on the platform, the seller gets 85%, while the creator of the art piece receives 12.5%. The remaining 2.5% of the total sales go to Known Origin.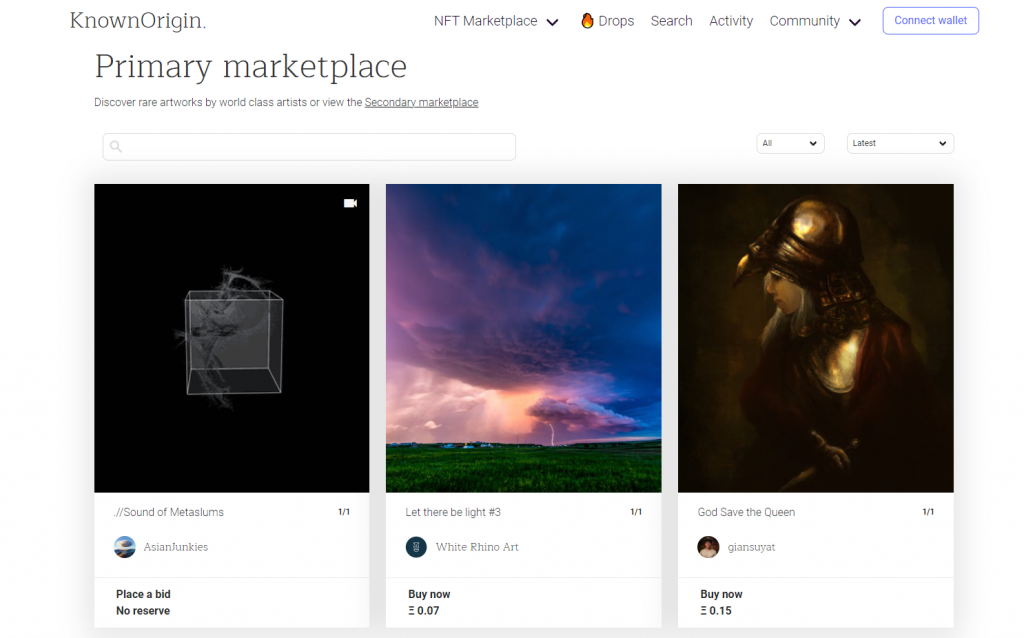 Unlike some NFT marketplaces, Known Origin does not permit PayPal, credit, and debit cards for deposits and withdrawals. It encourages multiple and single editions with a peak edition size of 25.
To join this community made up of popular and skillful artists, you will have to make use of the platform's invitation on its website.  Create an account or page linked to a digital wallet with supported cryptos.
THE FABRICANT STUDIO
---
Regardless of where you come from or who you are, you can be a part of this online fashion community and join the top 3D creators, designers, brands, and artists in transforming the digital fashion industry.
Talking of the digital fashion industry, the Fabricant studio has been on top of the list ever since its introduction in 2018. It is a decentralized platform that allows anyone to participate in the fashion ecosystem either by creating, wearing or trading artwork in the form of garments in the metaverse.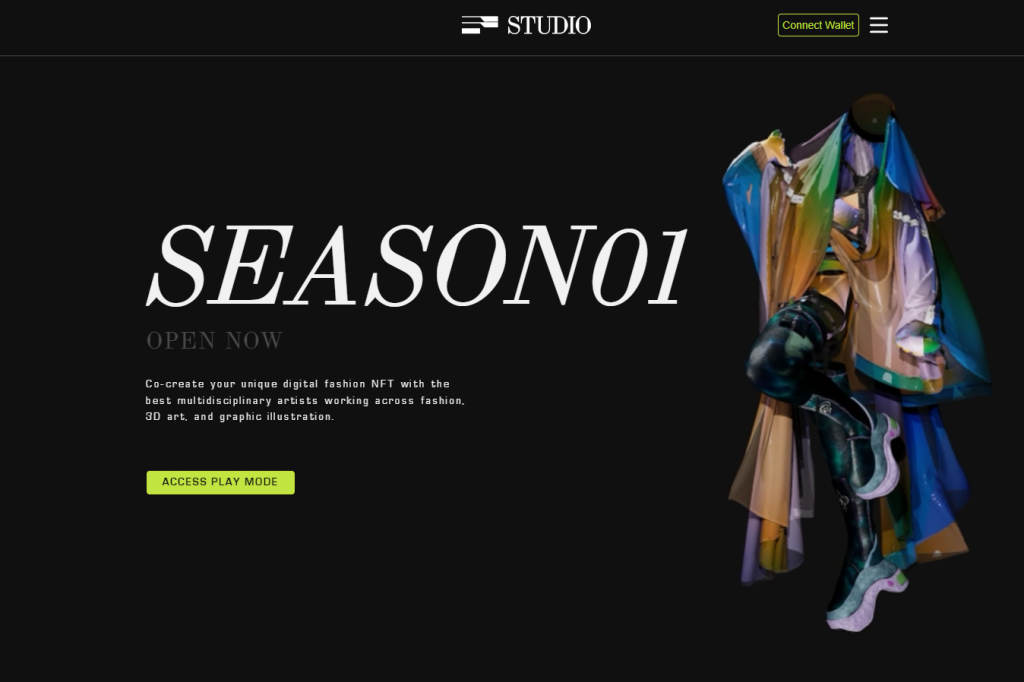 To use this studio, an intermediary wallet, like Blocto, connected to a blockchain will be required in order to carry out transactions. If you are selling an NFT for the first time, the platform will charge a 10% fee (channel fee) on the sale price, while 90% (royalty fee) will be shared equally among the co-creators and designers that took part in the creation of the NFT. Subsequent sales after the initial sales carry a charge of 5%.
Enter the Fabricant Studio industry and partner with designers, brands, and other creators to produce unique fabrics and start earning royalty fees. You can choose a particular garment of your choice, design it with nice colors, and trade it to start cashing out.
The platform's vision is to lead the digital fashion industry to a higher ground where people can own a wardrobe in the metaverse.
OPENSEA
---
The world's largest marketplace to create, explore and trade unique NFTs. It provides a P2P (peer-to-peer) web3 facility to assist the interaction of users on the blockchain.  Like other platforms, it requires a wallet and a public address before a user can make use of its services. After setting up your third-party wallet, link it to the platform to start creating your collections. It supports wallets such as Trust wallet, Metamask, and more.
On Opensea, NFTs are arranged to allow designers or creators to earn rewards for their artwork. The platform permits you to fix a fee for artworks on secondary sales.
You can upload your artwork and design it with your desired properties, while the platform will help you showcase your NFT for sale at a chosen price.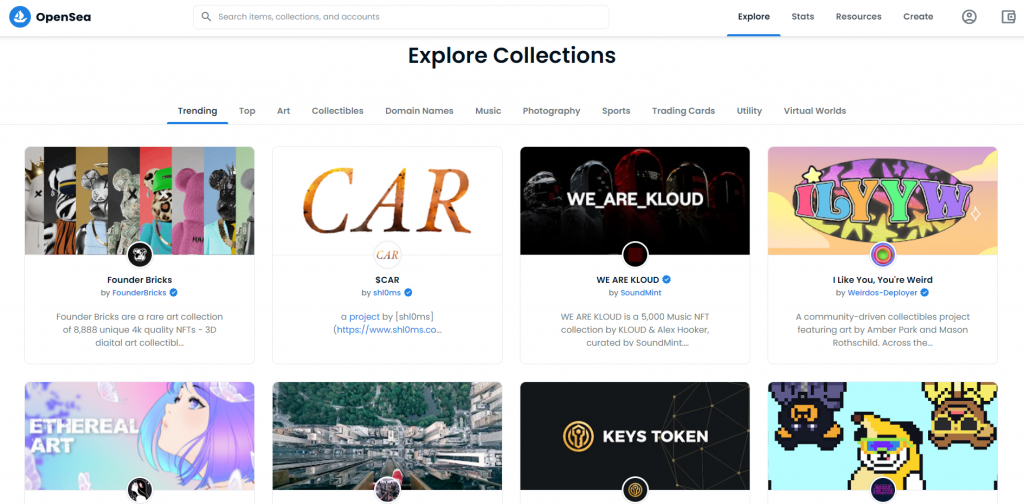 3 MOST POPULAR FASHION NFTs LAUNCHED BY FASHION BRANDS
---
Hoodie produced by Overpriced
---
Overpriced NFT-associated hoodie sold at an auction price of $26,000. It was sold on Blockparty.co with a logo inscribed in a neon green color font.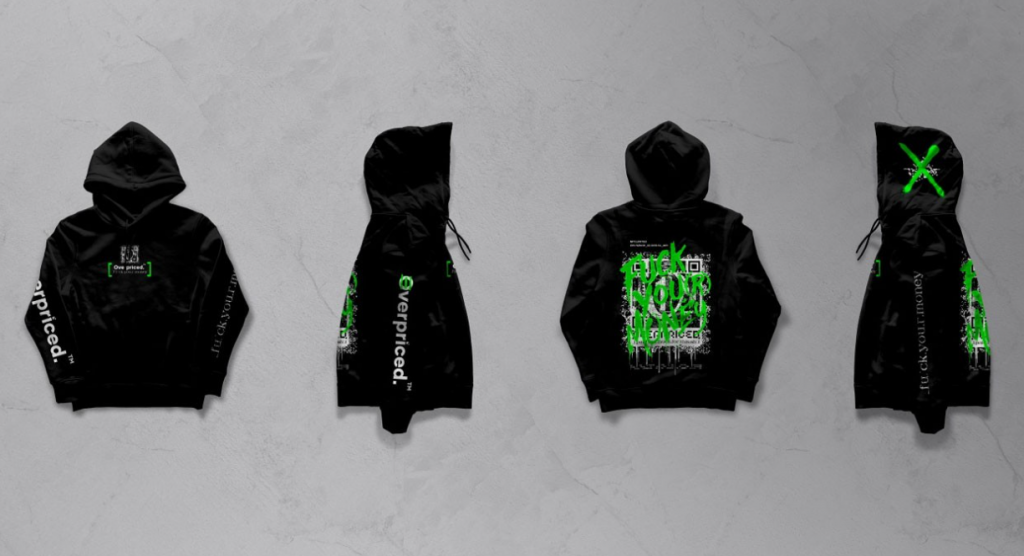 Overpriced aims to be the first NFT fashion brand so far. It was founded by a group consisting of artists who have given thought to reshaping the idea of physical fashion through the creation of art-linked digital fashion. Each of the hoodies produced by this brand possesses a special V-code that can be nullified by the owner in case it becomes stolen or faces defacement. 
The black digital hoodie was not just virtual wear but also had a physical copy. This is evidence of how far the virtual world of fashion can go.
RTFKT virtual sneaker
---
RTFKT is a notable fashion collectibles and virtual sneaker site for game companies. The year after it was founded, it was acquired by the popular brand Nike.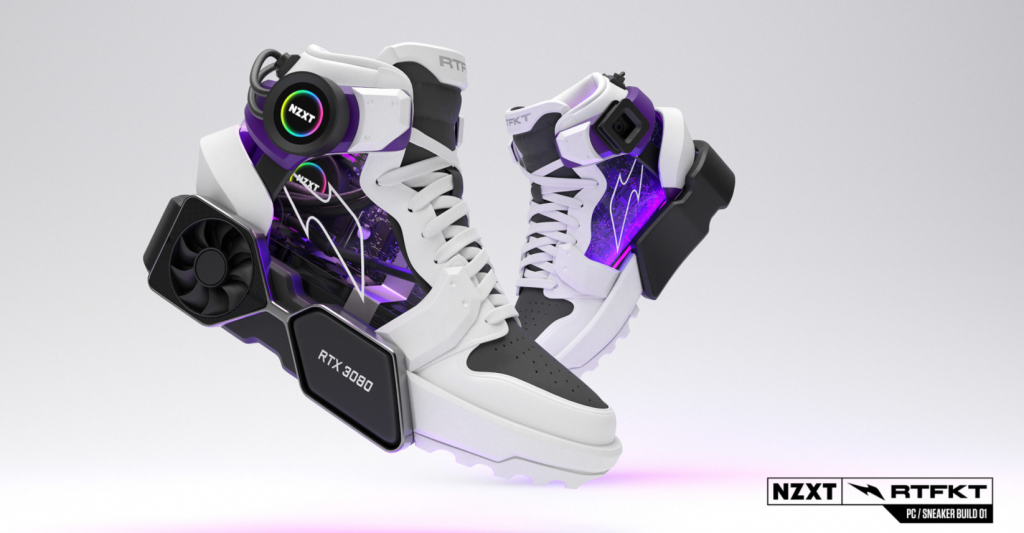 Last year the company collaborated with a young artist known as FEWOcious to produce digital sneakers, and it made a sale of USD 3.1million on digital sneakers in minutes.
Nike's acquisition of RTFKT gave it a speedy transformation in the metaverse. This means RTFKT will keep producing its unique sneakers under Nike. Nike is ready to invest in RTFKT to develop the company's creative society and abilities. 
RTKFT seems to be excited about its purchase. It serves as an opportunity for the company to share its desire for creativity and innovation with Nike's team of experts to expand the fashion community.
DOLCE AND GABBANA
---
Dolce & Gabbana brand sold a nine-piece NFTs known as Genesis collection (Collezione Genesi') by auction for $5.7million. Shortly after, the crypto value soared by 10 percent, thus raising the collection's worth to $6.1million.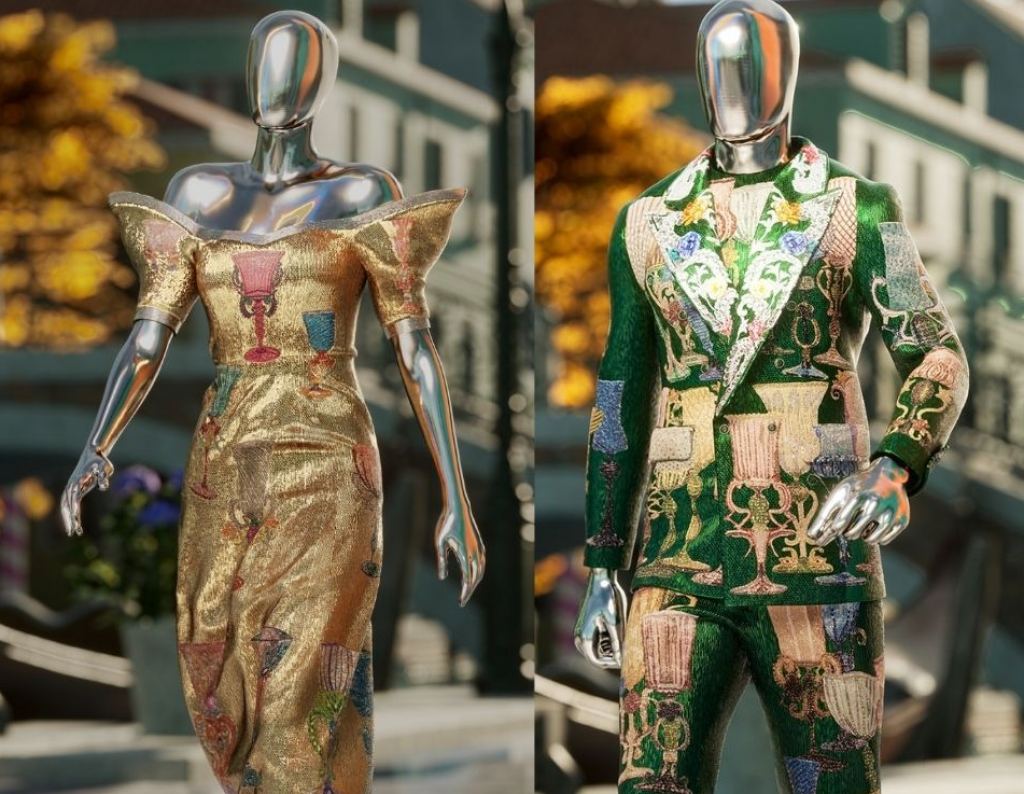 This nine-piece NFT collection was displayed in the UNXD marketplace founded on the Ethereum Polygon. The nine art pieces were three crowns, a complete suit, three jackets, and two dresses in gold and silver. It consisted of both virtual and physical designs and creations.
One of the physical dresses created by Dolce & Gabbana and designed by UNXD sold for about $820,000. The goal of D&G is to give buyers a variety of unique brand content.
Read also:
FREQUENTLY ASKED QUESTIONS
---

CaptainAltcoin's writers and guest post authors may or may not have a vested interest in any of the mentioned projects and businesses. None of the content on CaptainAltcoin is investment advice nor is it a replacement for advice from a certified financial planner. The views expressed in this article are those of the author and do not necessarily reflect the official policy or position of CaptainAltcoin.com