MyCointainer Review – How It Works & Is It Legit?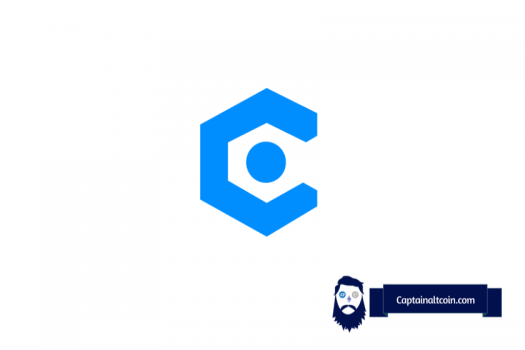 MyCointainer Review – How It Works & Is It Legit?
All users can earn tokens, even the one with a small number of coins
Both Fiat and Crypto deposits and withdrawals supported
The longer you stake, the higher the rewards are - creating long term relationships with users
The rewards and fees are transparent and easily accessible for all available coins
Special attention to the security and safety of users
MyContainer Overview
---
Getting into crypto can easily make you a lot of profit. It would be great if that is the only possible outcome, but we all know it is not. Whether you are an experienced trader or a complete beginner, trading can quite quickly turn into a nightmare, and you can lose a lot of your budget.
Generating constant profits is not a walk in the park. Luckily, there are a lot of crypto platforms nowadays that make traders' life easier. In this article, I will take a close look at one of those platforms, the staking, and masternode system. The name of the platform is MyCointainer.
MyCointainer is a staking and masternode crypto platform that helps its users to generate profits in the form of stakes. The platform describes itself as the quickest and the best way to earn proof of stake (which will be referred to as "POS" later in the article) cryptocurrencies. Without further ado, let's jump into details.
What does MyCointainer offer – earning apps?
MyCointainer's website looks pretty well organized. The whole user interface has two colors – white and light blue. Options on the top of the homepage include Assets, Airdrops, Community, More (will break down most important services here), New transaction, and My account sections. So does the MyCointainer app (iOS, Android) – simple, beginner-friendly design, like in the desktop version.
In the assets section, you will see a list of coins currently available for staking. Next to the coin name, you will see the current yearly return and the reward fee. For example, some of the coins currently visible in the assets section are Elrond (EGLD), Polkadot (DOT), Cosmos (ATOM), Harmony (ONE), Solana (SOL), Cardano (ADA), Bitcoin (BTC), Tether (USDT), and many others. The yearly return and the reward fee differ from coin to coin of course.
You can check the whole section here. Furthermore, I particularly liked MyCointainer's FAQ section since it has a lot of valuable information for beginners.
The rest of the services worth mentioning are Exchange, Airdrops, Cold Staking, Crypto Cashback, and Grow. So, let me break each one.
Exchange
---

You get to the "Exchange" tab when you click on the "More" button in the top section. The first thing you see here is the daily bonus the platform offers you. For example, in my case, they offered me to choose between 0.05 Nuri or 0.1 Doge, and you even have an option to skip the bonus.
Below the "bonus" offer, there are three fields to fill out – "Exchange from" (you can choose between EUR or BTC balances), "Exchange to", and the amount of the currency you want to exchange. Super easy and quick process, if you ask me. I like when the platform allows you to use its features with just a few clicks.
Airdrops & Giveaways
For those of you now familiar with the term "Airdrop", in the cryptocurrency world, it stands for free coins if you do some simple steps on various social media platforms. Airdrop seems to be a big part of the MyCointainer platform since the section is right next to the "Assets" tab.
When you open the section, you will see a list of current airdrops and giveaways that give you the chance to earn crypto. It includes the name and the amount of the coin being rewarded, which social media is required to complete the task, how long it takes to complete it, and when the airdrop or giveaway ends.
Cold staking
Cold Staking is yet another exciting staking feature on the MyCointainer platform. It allows users to delegate coins to MyCointainer's nodes and earn rewards. When you open the section you will see "available coins" and "how it works" buttons. Available coins at the time of writing are Avalanche, Fuse, Fusion, Dock, Harmony, and many others.
The whole process of the cold staking feature consists of three parts – you have to have your own coins in the MyCointainer wallet, delegate those coins to their nods and sit back and wait for rewards. It might sound too simple, but MyCointainer did provide an explanation on how to delegate each coin. For example, here is the guide on how to delegate Avalanche.
Here is our guide on cold staking via Ledger Wallet and Trezor wallet.
Crypto Cashback
Those of you who are into online shopping can easily benefit from the platform with their EarnBack Google Chrome extension. You can get up to 40% cashback in crypto by shopping in big stores like Amazon. Don't miss your chance!
How does MyCointainer work? Masternodes and staking
MyCointainer crypto platform works from stakes and masternode running. The core of the platform is the staking pool that generates rewards for all users even those with a smaller number of coins.
The automatic staking rewards vary from coin to coin and are based on the coin consensus rule (rewards can go from 1% to 149%). All reward fees are transparent for each coin which is something that each crypto staker wants to see before decking whether to use the platform or not. The rewards are then distributed equally among the coin holders on the platform.
What separates MyCointainer from other staking and masternode platforms is the fact that even users with a small number of coins can make a profit. Furthermore, please note that every reward is subject to compound interest which means the longer you stake coins on MyCointainer, the more staking rewards you will earn.
What crypto assets are supported?
As already mentioned above, the assets section is easily accessible on the top side of the homepage. Some of the assets supported here are Elrond (EGLD), Polkadot (DOT), Cosmos (ATOM), Harmony (ONE), Solana (SOL), Cardano (ADA), Bitcoin (BTC), Tether (USDT), Loom Network (LOOM), Algorand (ALGO), Polygon (MATIC), Ethereum (ETH), Bitcoin Cash (BCH), and many others (currently, more than 150)
In general, all significant coins are supported on the MyCointainer platform.
What APYs can you expect?
For those not familiar with the term, APY (Annual Percentage Yield) is a cryptocurrency saving, similar to the Annual Percentage Rate. It is actually an amount received on the principal amount (the money you put into the account) and the interest that has been earned.
APY on the MyCointainer platform varies from coin to coin, and it can be up to 149%.
Supported countries
To be honest, there is no info on the MyCointainer website about the list of countries where the platform can be used. This is a negative side if you ask me.
However, my assumption is that the MyCointainer platform is available in more than 190 countries. When you look at their blog, you can translate it with one click on English, Russian, Arabic, Portuguese, Spanish, Japanese, Hindi, Chinese, etc.
Is MyCointainer regulated?
The answer is yes here and this is actually one of the reasons why MyCointainer stands out from its competitors. The platform is completely regulated by the Financial Intelligence Unit (FIU) and licensed (No. FVR000557 and FRK000469) that is allowing the platform to exchange fiat money for cryptocurrencies and vice versa.
Is KYC required?
Creating an account on MyCointainer is pretty straightforward. You just need to enter an email, write your password twice, and then confirm your email with the link they sent you. The whole process is done within 2 minutes.
"According to the MyCointainer's Terms and Conditions, the account should be verified in order to obtain full functionality of the website."
Once you are done with creating an account, you have to go through the KYC (Know Your Customer) verification system in order to deposit and withdraw funds from the platform. I am a big fan of the KYC system since it increases the security of the whole platform and reduces the number of scammers.
Is MyCointainer safe?
As MyCointainer is a completely regulated system, this increases the level of safety and security of your funds as well. So for those who get worried about the question "Is MyCointainer legit?", your account should be perfectly safe. Furthermore, a mandatory KYC system additionally increases the security of all users, so you can trust this provider.
The Bottom Line
After a very thorough investigation of the MyCointainer platform, I can safely conclude that it is one of the best masternode and staking pools in the crypto space. If you have some portfolio in the cryptocurrency wallet like MetaMask, it would be probably better to stake it and earn rewards. Moreover, MyCointainer offers users to earn more if they are longer on the platform which creates long-term relationships with users. All in all, my impression of MyCointaner is pretty high.
Keep in mind that these are only my opinions based on my thorough investigation of the MyCointainer mining pool. Please do your own research and maybe read a couple of other MyCointainer reviews to get a bigger picture before deciding whether you want to invest in any of the above-mentioned features.
At this point, it is good to note that all opinions and suggestions written in this article are not considered financial advice.
Read also:
PROS
All users can earn tokens, even the one with a small number of coins
Both Fiat and Crypto deposits and withdrawals supported
The longer you stake, the higher the rewards are - creating long term relationships with users
The rewards and fees are transparent and easily accessible for all available coins
Special attention to the security and safety of users
CONS
Relatively new service
Not enough information on the website in which countries it can be used
Custodial (you don't hold your own keys)

CaptainAltcoin's writers and guest post authors may or may not have a vested interest in any of the mentioned projects and businesses. None of the content on CaptainAltcoin is investment advice nor is it a replacement for advice from a certified financial planner. The views expressed in this article are those of the author and do not necessarily reflect the official policy or position of CaptainAltcoin.com