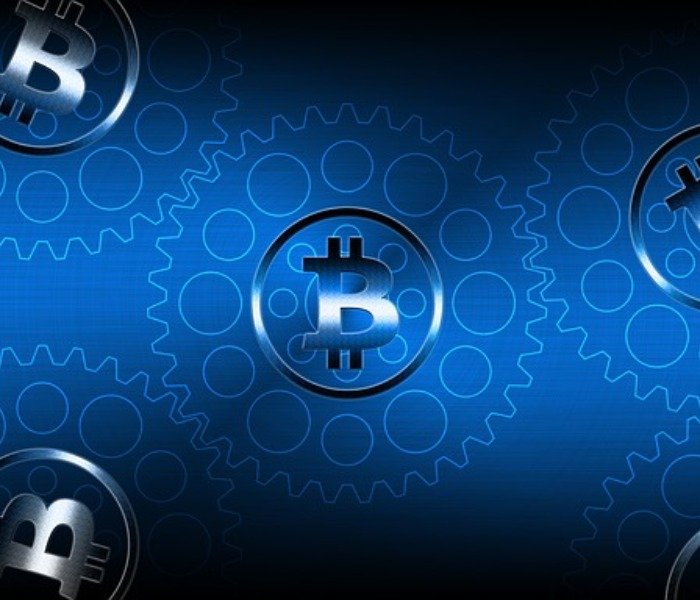 While everyone was hyped about Consensus 2018, looking at it as the milestone that will turn our crypto fortunes for the better, these first few days have shown us otherwise. The market seems as gloomy as it ever did with the main dog himself, Bitcoin, barely hanging on just below $8300.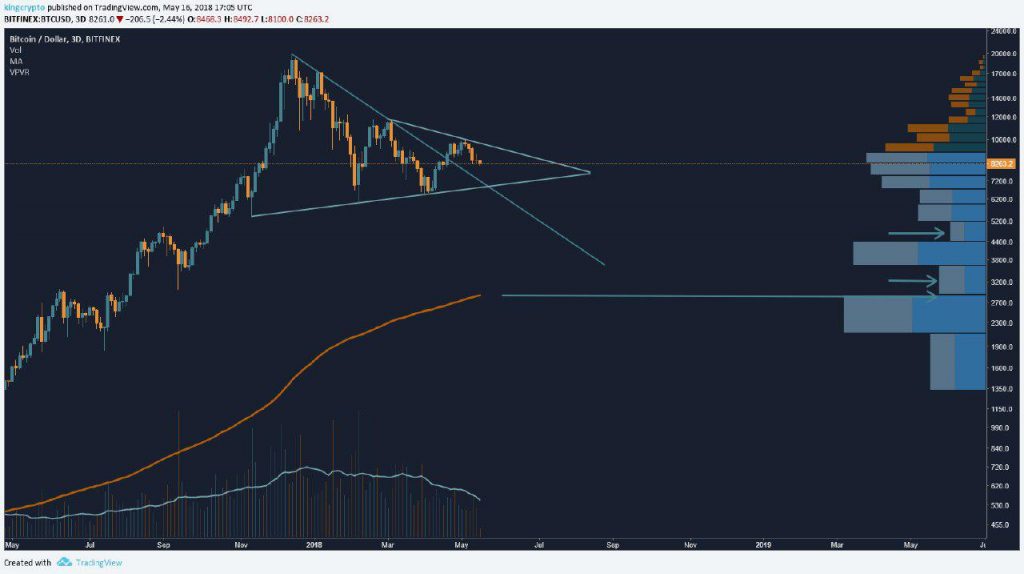 Source: https://twitter.com/jregardless
While most people suggested that a short-term bullish trend could be forming around Consensus, possibly leading us to year high levels just below $11000, the reality has since turned a bit murkier. The chart above suggests we could be in for a steep road down.
So some questions need to be asked here. What seems to be the problem? Why aren't new investors riding the hype of 8000 Consensus visitors and numerous Lamborghinis that were parked in front of the Hilton venue where the event is held?
The answers? Those could be aplenty. Looking at some previous Consensus events, it is possible that the much touted pump happens in the late days or even in the post-event period. During the Consensus most people there are focused on scouting out technology, announcements and creating potential partnerships. Some perhaps go there to listen to rappers sing about weed or pretend they are Ethereum scammers in front of Twitter CEO Jack Dorsey. All of this implies that there are more pressing matters to do while the Consensus is on, and that actual investing begins later.
While the investors who visit and read about consensus represent a significant amount of money interested in crypto, actual market cap of Bitcoin has grown too large to have a couple of millionaires or even billionaires affect it with their short term actions. Besides, these people know that they need to invest slowly and cautiously. A period of heavy short term investing could result in Bitcoin price spiking upwards quickly. Such a spike would trigger many sell orders that could trigger a counter drop in price, leaving the people who initially drove the price up with their purchases in a loss. We also have to consider that a significant amount of Bitcoin still possibly being held on accounts of Mt.Gox hackers, who will definitely look to drop their coins onto the market when the price rises enough for their appetite.
All of this creates an environment that isn't very bullish on crypto and is somewhat susceptible to FUD. Many people around the market have been burned heavily by various elements of it. ICO's, volatility, pump and dumps, government and banks kicking the doors down harder than ever, all of these events caused many investors to become suspicious and careful, even jaded by crypto. Chris Burniske from Placeholder VC confirmed this notion today by tweeting:
"Last year this time in NYC, #crypto people were excited, and that was reflected in the market. This year people appear jaded and fatigued, and that too is reflected in the market."
However, a good sign can be seen in the fact that more and more institutional money is looking to get into crypto. Intel, Microsoft, Bloomberg, NASDAQ are just some of the major names that have declared their interest in the blockchain recently. Another important thing is that many major players are sitting tight, waiting for a chance to move in. As of now they don't seem to be ready to do so, as Bitcoin is still going through what we might call an accumulation period. There simply isn't enough market volume or interest in the market to initiate a price rally. Things do look somewhat bearish; the price could drop more (as implied in the chart above) before the downtrend is complete and big investors start moving in. Prices of 3 thousand dollars are being thrown around in certain circles. That, of course, is the worst possible scenario and we could see the market initiate a rally tomorrow. As always, it remains to be seen what the near and not so near future have in stored for us.

CaptainAltcoin's writers and guest post authors may or may not have a vested interest in any of the mentioned projects and businesses. None of the content on CaptainAltcoin is investment advice nor is it a replacement for advice from a certified financial planner. The views expressed in this article are those of the author and do not necessarily reflect the official policy or position of CaptainAltcoin.com