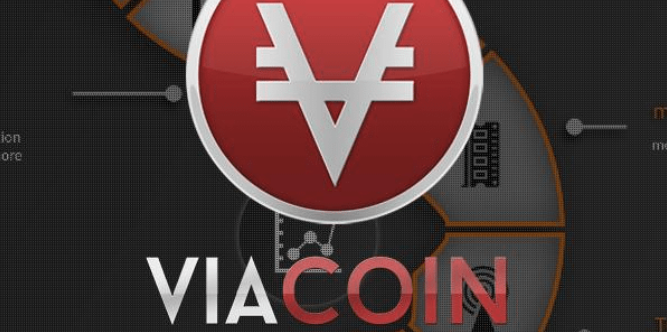 Introduction
Viacoin Coin is a blockchain-based cryptocurrency. It is based on a concept that uses innovative technologies.
The company wants to set itself apart from alternative cryptocurrencies by learning from their mistakes, correcting them and ultimately making its own currency more efficient and secure.
Viacoin has a market capital of USD 62 million.
Approximately $1,149,680 USD is invested in coins every day. The price is 2.73 USD per Viacoin Coin (as of 16.12.2017).
The currency is available on the digital exchanges Bittrex, Poloniex, LiteBit. eu, YoBit and Novaexchange.
Viacoin Coin – The Cryptocurrency
Viacoin is absolutely interesting for the technically experienced user. The company's roadmap shows which technologies the development team was able to successfully implement in the cryptocurrency by 2017.
Viacoin Coin uses C++ and Python 3, a modernized code. The company has also further developed its hierarchical deterministic key generation technology to make it easier for currency users to secure and reset their digital wallets.
Furthermore, Viacoin Coin is now also compatible with the BIP9 algorithm, which is especially important for miners.
Another improvement that Viacoin Coin has achieved is the hash timelock in Smart Contracts.
This security allows one secure payment after another to be made without the intervention of third parties.
Relative locktime support is just as valuable for the user. This enables the user to secure his or her transaction in the meantime.
The Transaction Tickle ensures that the user's wallet sends transactions only once.
Another useful feature for the user is Memory Optimization, which allows you to filter and search for transactions in a mempool.
In conjunction with this, Viacoin uses Sigcache, a UTXO cache that optimizes and accelerates transactions.
The company also uses an algorithm that can generate greater output from mining, preferring low-fee transactions to those with a higher transaction fee. In addition to these and other innovations, Viacoin Coin is continuously working to improve its currency.
The company has made a name for itself above all because it implements the SegWit technology. This increases capacity, expands scripting and reduces the UTXO set.
Viacoin Coin – The Company
Viacoin coins are supposed to be the future of cryptocurrencies. Viacoin transactions are already 25 times faster than competitors Bitcoin.
Through innovations such as ClearingHouse, which enables decentralized processing and a meta transaction protocol, Viacoin Coin is taking a big step into the future. Even with an enlarged OP_RETURN 120 byte support and a publication proof in the block chain, they are far ahead of competitors.
Conclusion
On the one hand, Viacoin is lucrative for the highly tech-savvy user and miner, as they can benefit from the many technical innovations in their favor.
On the other hand, the currency also guarantees a safer currency for other users, in which transactions are faster, more efficient and cheaper.
In conclusion, Viacoin plans to further expand its technical capabilities in the future.
How to buy it?

Where to store it?

CaptainAltcoin's writers and guest post authors may or may not have a vested interest in any of the mentioned projects and businesses. None of the content on CaptainAltcoin is investment advice nor is it a replacement for advice from a certified financial planner. The views expressed in this article are those of the author and do not necessarily reflect the official policy or position of CaptainAltcoin.com