ViaBTC Review – Is It Free & How Does It Work?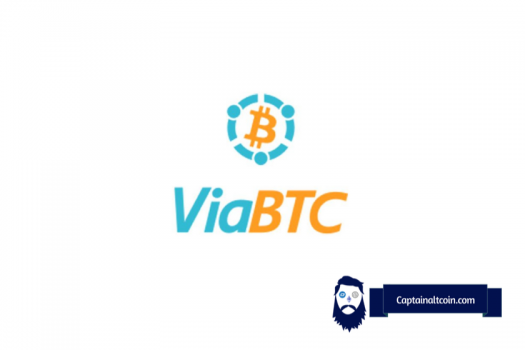 ViaBTC Review – Is It Free & How Does It Work?
One of the most popular mining tools, it has a high reputation
A lot of exciting features and services such as smart mining, the auto-conversion, creating mining sub-accounts, and Cloud mining service BTC-360
Nice user-interface
Available on iOS and Android mobile devices
ViaBTC Overview
---
Mining is a big part of the crypto world. The idea behind it is quite simple – invest and wait to see if you can earn profits every month. But, it is not as easy as it sounds since choosing a mining tool can be challenging.  In this article, I will take a close look at one of the most popular mining pools, ViaBTC. Hopefully, I will make it easier for you to decide whether you want to use it or not. 
ViaBTC is a mining pool based in China and is considered a stable mining network and the world's top all-inclusive mining pool. The platform was launched back in 2016 so ViaBTC is not a new player on the market. ViaBTC is a popular mining tool, especially in China. Without further ado, let's jump into details. 
History
---
In order to better understand viaBTC, I broke down the most important things from their history:
2016 – the company gained investments through angel funding. Furthermore, the Bitcoin pool of ViaBTC was launched.
2017 – the platform added ETH, Dashcoin, Zcash, and LTC mining pools. The same year, ViaBTC launched the very first Bitcoin Cash mining pool in the world.
2018 – Ethereum Classic mining pools were established
2019 – ViaBTC wallet was released. Furthermore, DCR and BSV pools were established. 
2021 – ViaBTC is one of the most popular mining pools in the crypto universe 
Main Features
---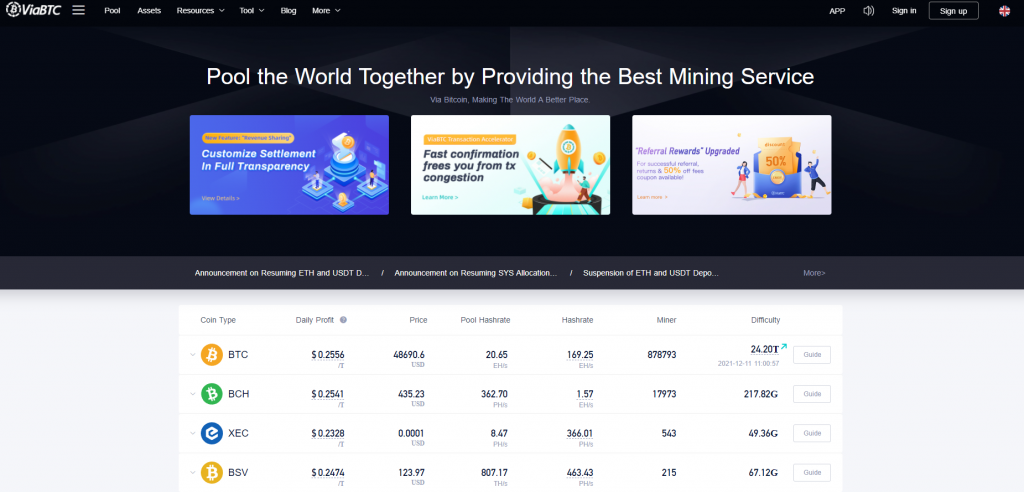 The first thing worth mentioning regarding ViaBTC's features is the fact that the platform supports 6 languages: Chinese, Korean, Japanese, English, Russian, and Spanish.
ViaBTC has four main features (or services):
a wallet
a block explorer
a cloud mining platform
and the mining pool
The mantra of the website is "Pool the World Together by Providing the Best Mining Service" which explains the whole purpose of ViaBTC.
On the homepage itself, you can see the list of cryptocurrencies supported such as Bitcoin (BTC), Bitcoin Cash (BCH), Litecoin (LTC), Ethereum (ETH), Dash (DASH), and many others. On the list, you can see the daily profit (USD/Th/s). the current exchange rate of the currency (in USD), the pool hashrate, the network hashrate, the number of miners, difficulty, and guide. 
All numbers are clickable and once you click on them, you can see more details about 30-day Pool hash rate chart, payout threshold, block rewards, and other details. When you click on the "guide" button, you can read a brief history about the cryptocurrency and then how to mine it using ViaBTC. Guides are particularly useful for beginners in the crypto world.
According to some users' reviews, I found, the maintenance fee charged by ViaBTC is relatively high. However, more about ViaBTC's transaction fees later in the article. 
Smart Mining
---
One of the main features of ViaBTC is Smart Mining. It has two options: One-click Switch and classic Smart Mining. One-click Switch is available for Bitcoin and Ethereum pools. As the name suggests, it allows miners to switch to mining a different cryptocurrency without wasting time on the configuration of the mining process. 
The Bitcoin pool allows switching in one click between BTC, BCH, BSV, and FCH. The Ethereum pool allows switching Ethereum to Ethereum Classic and vice versa.
Classic Smart Mining allows users to automatically switch to the most profitable coin that can be mined with the current miner's settings. ViaBTC's algorithm is considering a few factors here such as the miner's hashrate, relevant market data, and other factors to maximize the profit automatically.
The auto-conversion and creating mining sub-accounts
---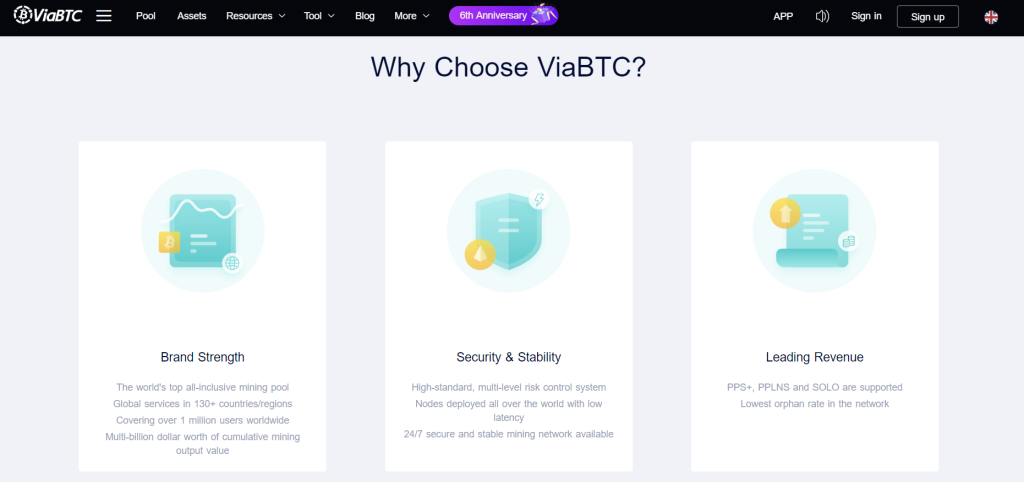 As the name suggests, the auto-conversion feature allows users to automatically convert all the mining earnings into BTC or USDT every hour. A pretty useful tool that can save you a lot of time. 
When it comes to the mining sub-accounts, it is another feature that will make your time with ViaBTC easier. It offers users to associate any subsidiary account with the same account via ViaBTC.
These sub-accounts can be used to withdraw funds to various addresses. Furthermore, you can associate each account with a different email address. You will find the mining sub-accounts feature pretty useful if you have several mining rigs or farms.
Cloud mining service BTC-360
---
Yet another exciting and notable feature of the ViaBTC mining pool. It allows users a 360 days long rent of a certain amount of computational power used for the mining of Bitcoin. 
The only fee paid for the BTC-360 feature is a hashrate fee which is not fixed, rather depends on the current Bitcoin price. Furthermore, please note that the contract price is not constant either, It depends on the prices, mining difficulty, mining electricity costs, and other factors. You will be rewarded on a daily basis, after 00:00 UTC.
Available Payment Methods
---
ViaBTC mining pool supports the following reward algorithms: PPS+, PPLNS, and SOLO. Let me explain each one.
PPS+ in fact means pay per share plus. Classic PPS means that the miner will get a certain reward for each valid share they send. We can define PPS+ as an upgrade version of PPS – it offers miners to receive additional profit through allocating mining fees with the PPLNS reward algorithm.
PPLNS stands for "pay per last N shares". With the PPLNS system, the reward depends on on the number of submitted valid shares when the block is found. Fees are lower on ViaBTC with the PPLNS method. 
As the name suggests, the SOLO payment method means that the miner who mines the block independently receives the whole block reward.
Fees
---
The part about fees is the one that miners are most interested in. Unfortunately, when it comes to ViaBTC's transaction fees, users frequently criticized it for being too high. Let me break it down. 
The block reward fees are:
4% for the PPS+ payment method and. The withdrawal fee is 2%.
2% in the case of PPLNS mode. The withdrawal fee is 2%.
The SOLO miners are charged with a 1% fee for both mining and withdrawing.
In the case of merged mining, the second currency comes for free.
Is It Safe to Use ViaBTC?
---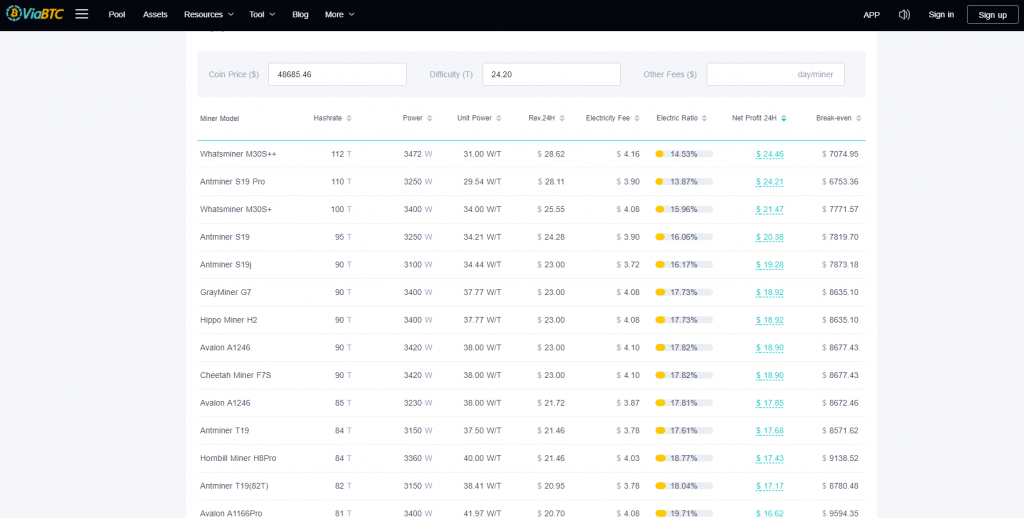 Mining (or any other crypto earning method) would not be safe if all coins that are mined are stolen from the platform. This is why ViaBTC or any other mining tool, has to pay special attention to the safety and security of the platform. ViaBTC offers various protection methods and my most sincere advice is always to enable all of them.
First of all, ViaBTC offers 2-factor authentication (2FA). 2FA serves as an additional security level besides the password. 
Furthermore, ViaBTC offers a one-time password when you try to log in on the platform after a longer period of time, or when you try to withdraw funds. Each password lasts for 30 seconds. The code sent via SMS is another protection feature ViaBTC offers miners. 
To be honest, I have not found any heavy accusations when it comes to ViaBTC's security. Most of the negative reviews were related to high fees. So, it is safe to conclude that we can consider ViaBTC as a safe and secure mining crypto platform. 
Keep in mind that these are only my opinions based on my thorough investigation of the ViaBTC mining pool. Please do your own research before deciding whether you want to invest in any of the above-mentioned features.
At this point, it is good to note that all opinions and suggestions written in this article are not considered financial advice.
Please read our articles related to mining:
FAQs
---
Let's look at some of the frequently asked questions when it comes to the ViaBTC mining pool.
PROS
One of the most popular mining tools, it has a high reputation
A lot of exciting features and services such as smart mining, the auto-conversion, creating mining sub-accounts, and Cloud mining service BTC-360
Nice user-interface
Available on iOS and Android mobile devices
CONS
Based on users' experiences, the fees are frequently criticized for being high

CaptainAltcoin's writers and guest post authors may or may not have a vested interest in any of the mentioned projects and businesses. None of the content on CaptainAltcoin is investment advice nor is it a replacement for advice from a certified financial planner. The views expressed in this article are those of the author and do not necessarily reflect the official policy or position of CaptainAltcoin.com