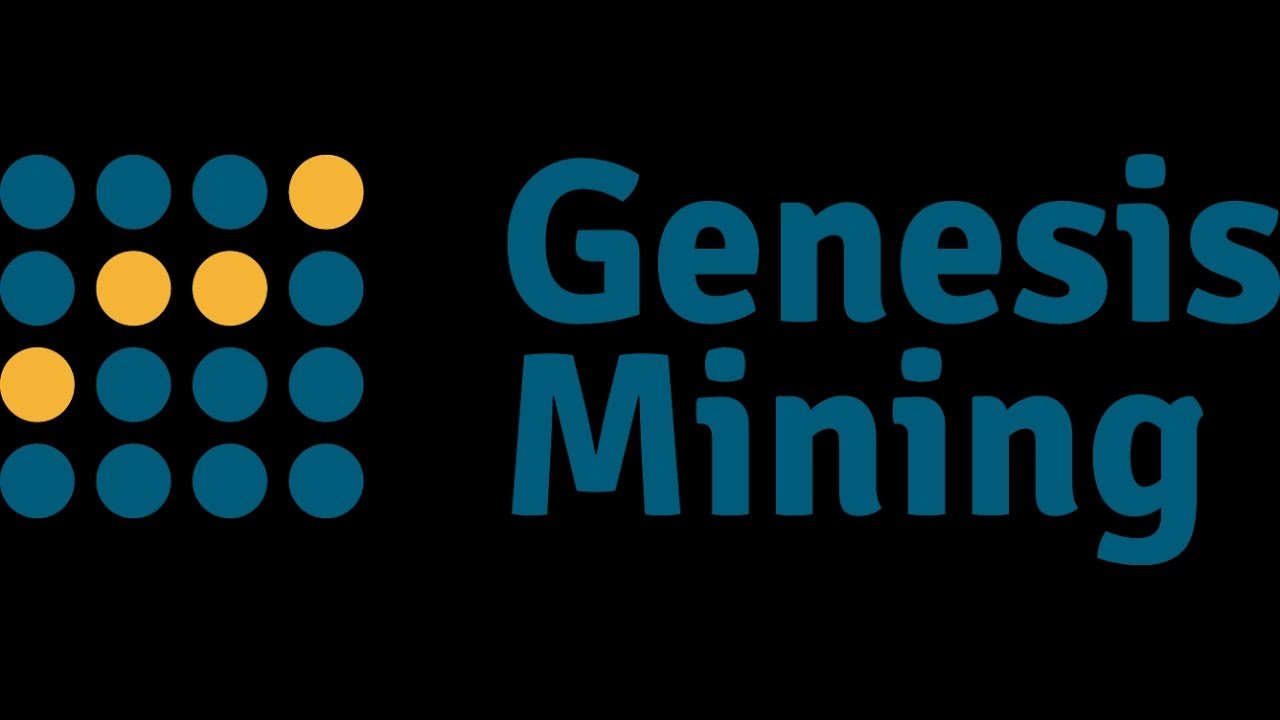 "Should I invest in cloud mining?" is probably every other Bitcoin question I get.
I've talked a lot about Bitcoin investments in the past and one of the things I always tell people who ask me about cloud mining is that I think 99.99% of the companies that offer cloud mining services are probably scams.
This means that they don't actually mine Bitcoins with the money you give them. They only use your money to pay out other users until the owners run out of money and vanish. However, there are 0.01% of companies that actually do run mining hardware and mine Bitcoins for you, and Genesis Mining is one of them.
Founded in 2013, Genesis Mining currently owns mining farms located in America, Europe, and Asia. However, the exact locations are not known to the general public due to security reasons. Genesis has a publicly known mining farm set up in Iceland and the miners on the farm are able to mine Bitcoin, Ethereum, Zcash, Litecoin, Monero, and Dash. Check out a picture of the farm in Iceland!
Mine Coins on Genesis Mining
Get this:
Genesis Mining is definitely one of the most well known cloud mining companies and it's not a scam. It provides a mining power. The platform is registreted in Hong Kong.


The only two cloud mining companies we are even willing to write about are Hashing24 and GM.
Genesis Mining is one of the oldest Bitcoin companies around, and it's is arguably the largest and most popular cloud mining provider for Bitcoin, Ethereum, and other coins, and it has even registered with the SEC for a Bitcoin mining fund.
Note: This does not mean Genesis Mining is profitable. However, it means that Genesis Mining honestly provides the services it offers.
It is important to note that these mining contracts are life time contracts. This means that they do not have a maturity date, and you will continue to mine and receive payouts as long as the contract is profitable.
How Does Genesis Mining Work?
---
According to their website, Genesis Mining is a safe and easy way to buy hash power without having to deal with the complex hardware and software set up. This means that instead of spending thousands of dollars on Bitcoin mining hardware, you can pay someone to lease their hardware and keep the profits to yourself, because the company that rents out the miners takes care of the maintenance and all of the hassle of setting them up.
Genesis Mining specializes in building the most reliable and efficient mining rigs that they offer for rent to their clients, and they are required to pay a fee for their service.
To start mining, all you need to do is set up an account with them.
After signing up, fund your account via Bitcoin, credit card, PayPal, or wire transfer. After that, choose the mining plan that's best for you.
Pricing
---
There are several start-up fees you have to pay, depending on the level of contract you want to engage in:
For newbies you can start with a 100 GH/s (Gold) lifetime Bitcoin mining contract, which will help you in understanding how cloud mining works and what the profitability might be. It will cost you $19.
If that proves to be small, you can try the 2,000 GH/s (Platinum) lifetime Bitcoin mining contract. It will cost you $340.
The third and the largest contract is the 10,000 GH/s (Diamond) lifetime Bitcoin mining contract. It will cost you $1,600.
Mine Coins on Genesis Mining
What Coins Can Be Mined?
---
There are several coins available for mining with Genesis mining platform, and they fall into different contracts, as follows:
For X11 contracts you can mine the following coins: Bitcoin, Namecoin, Startcoin, Peercoin, Dash, Dogecoin, and Litecoin.
For SHA-256 contracts you can mine the following coins: Bitcoin, Darkcoin, Zetacoin, Dash, and Litecoin.
Genesis Mining Profitability
---
Of course that it makes no sense purchasing contracts from Genesis Mining if it's not profitable for you.
With that in mind, let us analyze the profitability of the different contracts that were mentioned under the previous section i.e. X11 and SHA-256.
Please note: The factors that make a contract profitable or not are constantly changing, for example each coin's price, hash rate, and network difficulty change every day.
X11: You can expect payouts of 0.027mBTC per 1MH/s per day with a cost of 13.6mBTC per 1MH/s, which means that you can break-even after approximately 500 days.
SHA-256: With SHA-256, payouts of 0.37mBTC per 1TH/s per day are made while a cost of 0.25 BTC per 1TH/s, which means that the break-even point should be approximately after 670 days.
It's important to note that for lifetime contracts a small maintenance fee is deducted (as long as they are profitable).
Who is the Creator of Genesis Mining Website?
---
The Genesis Mining website was founded in 2013 by Marco Streng. At the time, Streng was only 23 years old and on course to becoming a mathematician, but he dropped out of college to create his own niche in a fast-growing cryptocurrency industry. He teamed up with two other individuals, Jakov Dolic and Stephan Schindler, and together, they have created a company that has a global staff base of over 100 people and attracts over 300,000 users daily.
Marco said in an interview with Forbes, that the reason for setting up a bitcoin mining company was his observation of a lack of trustworthy platforms in the altcoin market. Over the years and with additions such as the Genesis Mining scam free Bitcoin system, the company has continued to grow rapidly in a fast-changing industry.
Streng, along with his two co-founders, is a real businessman, and the fact that Forbes published a full-length article on him speaks a lot about the legitimacy of Genesis mining system. He is an actual person, and not an alias or a paid actor. There are so many profiles of him in authentic articles and magazines, and his story actually checks out in all of them.
Mine Coins on Genesis Mining
Genesis Mining App- Main Advantages
---
Genesis mining software is one of the very few cloud mining companies that actually do what they say they do. There are some advantages which make them stand out of the crowd.
⚡️ Saves you Time
---
The Genesis Mining scam less system also saves you a lot of time because there is no need setting up a rig from scratch. You just sign up and begin trading instantly.
⚡️ Saves you Money
---
If you want to set up a mine, you should know that a large investment is required for mining hardware. Occasional maintenance is also required on your rigs. The problem is that all of these cost money. With Genesis mining, your rig is already set up for you, which means that this initial cost is erased.
⚡️ Freedom and Flexibility
---
This freedom lies in your ability to trade between several coins and currencies and make a profit from them.
You can easily allocate hash power to different currencies using Genesis Mining review software, and feel safer knowing that your income will flow in from multiple streams.
⚡️ Genesis Mining Robot is Easy and Convenient
---
With Genesis Mining Cloud App, online mining does not include all the heat and loud noise of establishing a mine. Also, stress and maintenance hassles are completely erased.
⚡️ Lifetime Contract
---
The idea that it is a lifetime contract also makes it very lucrative because with values and prices increasing every day, you can be sure of a very good future using Genesis Mining app. Just one investment and you can earn profits for the rest of your life.
In What Way Is Genesis Mining Different from Other Cloud Mining Providers?
---


As mentioned earlier, Genesis Mining is the largest and most popular cloud mining provider, and it has made mining an easy and pleasant experience.
A significant investment in mining hardware is required for any miner. However, you will not have to go through the hassles of setting up hardware or maintenance of mining rigs if you cloud mine with Genesis Mining.
Remember that with Genesis Mining you are mining online. This means that you will not have to deal with loud rigs which produce a lot of heat. One more thing worth noting is that there are also no mining pool fees. You can use promo codes to get discounts.
The fact that you can decide which coins you want to mine with the purchased hashpower is the one factor that really stands out. Thanks to this feature, you can split up your total hashpower to different coins.
It is clear that GM aims to provide both the big investor and the average miner.
Genesis Mining is great for cloud miners who want to mine without having to go through the stress of setting up a rig at home or choosing a bitcoin mining pool, software, and hardware.
Sign up to Genesis Mining and enjoy all its features.
Is Genesis Mining legit?
---
The question if Genesis Mining is scam or legit is one of the most common ones among crypto users who are looking to join a mining pool. Quick answer:
Genesis Mining is not a fraud, since they do pay out their customers per the terms and conditions stipulated on their site. However, you need to be aware of the risks involved since this platform is centralized and fully in control of its owners, exposing your assets to potential scams and frauds. It's important to note that this does not mean Genesis Mining is profitable. It means that Genesis Mining honestly provides the services it offers.
Mine Coins on Genesis Mining


Is Genesis Cloud Mining contract profitable?
---
No, not anymore. In 2020, the best way to get some bitcoins is to buy them directly with credit card or some other method.

CaptainAltcoin's writers and guest post authors may or may not have a vested interest in any of the mentioned projects and businesses. None of the content on CaptainAltcoin is investment advice nor is it a replacement for advice from a certified financial planner. The views expressed in this article are those of the author and do not necessarily reflect the official policy or position of CaptainAltcoin.com