For many in the cryptosphere, DASH is not a new name.
Often referred to as 'digital cash', DASH is a popular open source, peer to peer (P2P), decentralized cryptocurrency that offers a number of advantages over fiat currency, Bitcoin, and other cryptocurrencies. It is also one of the trailblazing cryptocurrencies of 2017 that is continuously upgrading its infrastructure and protocol to improve its ease of use.
Due to the DASH's Core team that consists of about 50 employees who are continually improving the protocol, it is proving to be a promising cryptcurrency that is expected to be a long-term player in the world of cryptocurrencies.
In the beginning of 2017, DASH started out at about $11 and has increased in value to over $200 throughout the year. DASH is currently the 5th largest altcoin out there with a market cap of over $1.5 billion.
What Are The Advantages Of DASH Cryptocurrency?
Dash is "digital cash" that can be spent anywhere. DASH has a feature called InstantSend. This feature allows payments to confirm in less than a second, while avoiding the double spend problem that is a common concern with other cryptos.
 DASH also enables a feature called PrivateSend. This feature mixes coins through Masternodes in order to make it nearly impossible to track a transaction from start to finish.
One more thing worth noting is that DASH is very secure, because transactions are confirmed by miners who collectively host thousands of servers around the world.
Simply put, DASH is one of the most popular cryptocurrencies in the world and it allows people to buy everyday items as quickly and privately as they would with cash.
What Advantages Does DASH Have Over Bitcoin?
DASH has many advantages over Bitcoin. DASH ensures nearly instantaneous, private transactions, and these two features, in addition to DASH's high-quality security, will likely enable continued adoption, especially for real world transactions that require anonymity and speed.
Realistically, unless its core protocol changes drastically, Bitcoin won't ever be used for everyday transactions like purchasing bread and milk.  In addition, anyone looking for privacy will choose DASH over Bitcoin because Bitcoin, unlike DASH, is not 100% anonymous.
But despite all these facts, many crypto users find difficulty in purchasing DASH cryptocurrency. Here is a full article on the topic of Bitcoin vs DASH.
So where to go to purchase DASH?
Top 7 Best Websites to Buy DASH Cryptocurrency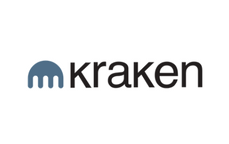 Based out of San Francisco U.S.A. and operational since 2011, Kraken is a prominent Bitcoin exchange that has one of the highest trading volumes in EUR. This platform is currently operating in the US, Japan, EU, Canada, and allows its users to buy/sell cryptocurrencies in EUR, USD, and BTC.
Apart from Bitcoin, they also provide trading of Dash (DASH) ,  Litecoin (LTC), Ethereum (ETH), Ethereum Classic (ETC), Ripple (XRP), Stellar/Lumens (XLM), Monero (XMR), Tether (USDT), Gnosis (GNO), Zcash (ZEC), Dogecoin (XDG), ICONOMI (ICN), Melon (MLN), Augur REP tokens (REP), and EOS (EOS).
Kraken also supports purchasing and selling of DASH in the following crypto pairs:
DASH/XBT (aka DASH/BTC)
DASH/EUR
DASH/USD
Getting started is easy. However, Kraken accounts take some time to get verified because there are three tiers, and getting through them all can require some patience. Check here to see what is required for signup and verification.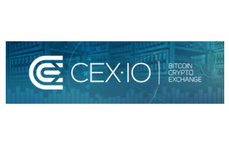 Established in 2013, CEX is a UK-based exchange that supports the buying/selling of four cryptocurrencies (BTC, DASH, ETH, and ZEC) and has earned quite a bit of respect in the cryptocurrency space.
CEX also supports buying of DASH via the following two ways:
Purchase DASH via bank transfer
Purchase DASH with a credit card
This platform also supports buying/selling of DASH in the following crypto pairs:
DASH/USD
DASH/GBP
DASH/EUR
DASH/BTC
They support most of the countries in the world. However, you can check to see if your country is on this list, or you can ask them by submitting a request.
Important note: CEX accounts take some time to get verified, so if you are planning to use their services, you should start your ID verification and card authentication process 3-4 days earlier than you needed.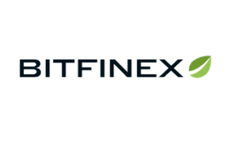 Established in 2014, Bitfinex is another one of the largest and most popular cryptocurrency exchanges out there. Based out of Hong Kong, Bitfinex boasts one of the highest trading volumes of BTC.
This platform gives its users the option to purchase the following 13 cryptocurrencies in exchange of BTC or USD:
Bitcoin
Dash – DASH/BTC, DASH/USD
Bcash
Ethereum
Ethereum Classic
Monero
Litecoin
Zcash
Ripple
IOTA
Santiment
OmiseGO
EOS
You need to register, verify your ID, and authenticate yourself in order to get started on Bitfinex.
Important Note: It typically takes 15-20 business days after submitting valid ID proof before you're accepted into the platform, so it's highly recommended to plan ahead.
And whenever you want to trade on-the-go or simply get bored with their web version, you can use Bitfinex's iOS and Android mobile apps.
One more thing worth noting is that Bitfinex doesn't accept US residents anymore.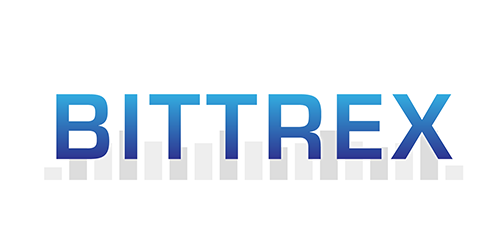 Bittrex is a US-based cryptocurrency exchange that is well-regulated and compliant with all of the current US rules, so crypto users need not worry about the safety of their funds. This platform provides you the option to buy/sell more than 190 cryptocurrencies, including DASH.
 Bittrex currently supports these markets for DASH:
DASH/USDT
DASH/ETH
DASH/BTC
Bittrex is currently available in several countries around the globe.
To get started with Bittrex, you need to register and log in with your email ID. However, to withdraw funds, you need to do a KYC by submitting your phone number and ID documents, as well as enabling two-factor authentication (2FA) for higher limits.


Changelly is a popular multi-currency instant exchange website that is open for most of the countries in the world if you have a debit/credit card or you want to exchange your Bitcoin or other crypto for DASH.
If you have a MasterCard or a VISA debit/credit card, you can sign up for Changelly and purchase DASH instantly.
At the end of 2016 Changelly announced the feature where it accepts any currency of any country (USD/EUR/GBP/INR/etc.) and then calculates it into its USD equivalent. Check here to see USD to DASH exchange rates.
Important Note: Changelly has buy restrictions according to each country while purchasing with credit or debit cards. They have also put a disclaimer on their site telling you that DASH buying prices on Changelly are usually a lot higher than everywhere else. These are the reasons why I recommend Changelly as a last resort.
Another way to use Changelly is by exchanging your other coins, such as ETH, LTC, or BTC. The procedure is very simple, and you will need the following things to do this:
Your DASH address where you want to receive your DASH coins.
Some Bitcoins or altcoins to exchange for DASH. Dash can also be bought directly using a debit or a credit card.
Create a Changelly account now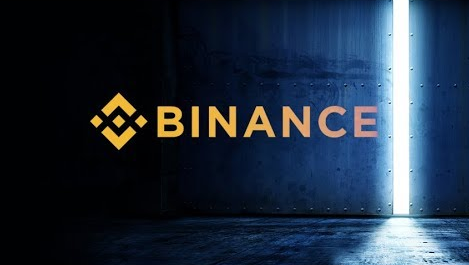 Started in July 2017, Binance is a rapidly growing international crypto exchange. This platform is headquartered in China, but the irony is that it currently supports trading in all countries except its home country of mainland China.
The exchange comes with multiple language support (Chinese, English, Japanese, and Korean) for different countries around the globe.
It has an easy and fast verification process, and it is currently trading more than 50 cryptocurrencies. The site includes the buying/selling of DASH in the following pairs:
For signup and verification, you can simply follow the required verification steps. It's important to note that you will receive higher withdrawal benefits upon successful verification.
Also, due to its native crypto-token BNB, Binance is one of the cheapest exchanges to trade cryptos.
BuyUcoin[India Only]
BuyUcoin is a relatively new cryptocurrency exchange. This platform is one of the most promising options for those people who live in India and are looking for a way to buy DASH in INR.
BuyUcoin offers multiple cryptocurrencies including DASH.
The signup and verification process is typically the same as other Indian exchanges where you need to submit your PAN details, AADHAR Card details, email ID, phone number, etc.
Important Note: It typically takes up to 24 hours to get your account verified. Once your account is verified, you can start purchasing DASH or other cryptocurrencies in exchange of INR.
Conclusion
Some other exchanges and websites that allow you to purchase DASH easily are – YoBit, Bithumb, HitBTC, ShapeShift, and Poloniex.
Once you finish purchasing DASH, move the coins into your personal wallet and once the coins reach your wallet you officially own Dash.
It's important to note that you should never leave your coins on an exchange because they can be stolen or lost.

CaptainAltcoin's writers and guest post authors may or may not have a vested interest in any of the mentioned projects and businesses. None of the content on CaptainAltcoin is investment advice nor is it a replacement for advice from a certified financial planner. The views expressed in this article are those of the author and do not necessarily reflect the official policy or position of CaptainAltcoin.com