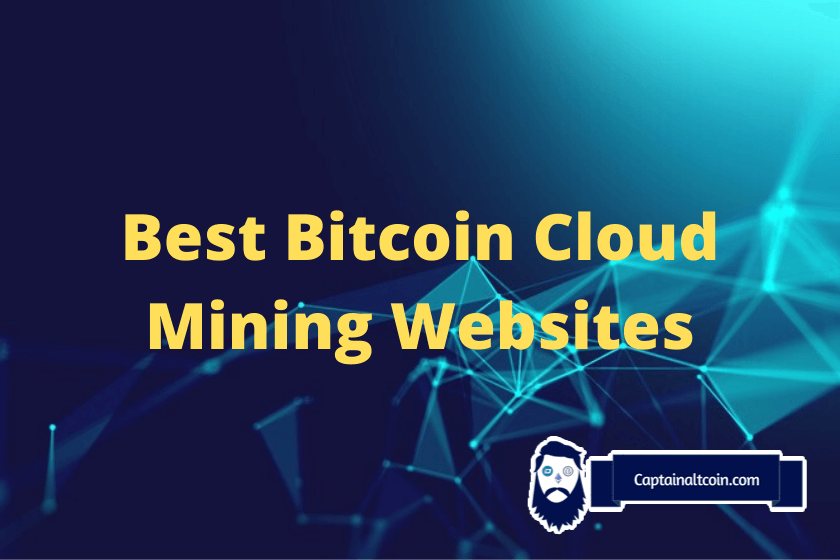 Crypto mining got birthed at the same time as bitcoin. However, most of the latest trendy cryptocurrencies are proof-of-stake and mining had to take a backseat to staking. Nonetheless, there are still plenty of coins and cloud mining platforms where you can profitably mine crypto.
Naturally, turning profit from anything isn't easy; to mine cryptocurrency successfully, you need to invest heavily into hardware and know-how required to operate said hardware.
Knowing how to set up a crypto miner and paying for the electricity it spends aren't the only parts of the equation, with the last one including following the market and determining which coins to mine. This element also requires significant resource (namely your time) dedication as well.
Some people like to avoid the first part and only focus solely on hunting for mining opportunities. But even when you find a good cryptocurrency to mine, you'll still need to somehow find the hash rate required to mine said currency.
This is where cloud mining services jump in: with the help of these, you can basically borrow hash rate online and direct it to mine the currency of your choice. As such, you can become a crypto miner while avoiding all the pains of installing and managing your own hardware.
This practice comes with its own advantages and drawbacks. While the entry cost is much lower and the service is in general accessible to a wider pool of individuals, your profits will be lesser than if you were to mine with your own hardware.
Additionally, you don't own any hardware so you cannot sell it if you eventually decide to cut costs. Finally, cloud mining is a hotbed of illegal activity, as malicious individuals look to create fake cloud mining websites and take advantage of those looking for the service.
In this article we'll give you a quick overview of some of the more reputable cloud mining services on the market. Any potential cloud miner should research these services in depth and determine if they can help him turn a profit; online profit calculators (which most of these services have built-in already) can give said miner a better idea of one service's profitability.
At this moment in time and with these current crypto prices, cloud mining doesn't seem like a very profitable endeavor; still, it's not impossible to find a diamond in the rough for trusted cloud mining sites and achieve some financial gains with properly directed rented hash power.
Before we move on to the top cloud mining sites list, here is a comprehensive overview of what coins are worth mining these days. These cryptocoins are easy to mine and give best returns.
Bitcoin cloud mining review – best cloud mining sites
---
Zionodes
---
Zionodes is a market leader in the cloud mining segment, founded in 2020 Zionodes is focused on bringing transparency to the Bitcoin mining operations, they worked leaps and bound to ensure there is literally little to no waiting period for mining. Zionodes has a unique operating principle where you don't purchase mining power instead you have the complete ownership of your mining hardware, and Zionodes takes care of everything from hosting to maintenance.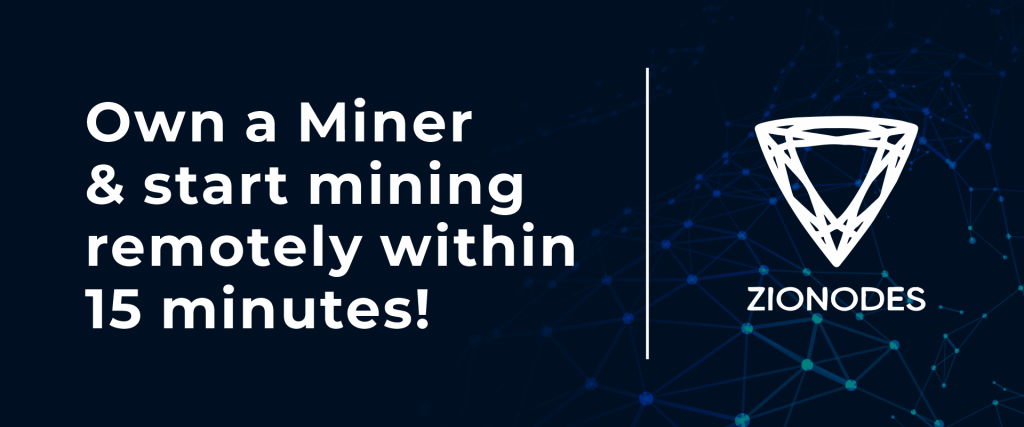 Zionodes has multiple options to help you buy your perfect miner, if you are looking for an instant solution you can choose from pre-installed miners from the marketplace and start mining in a few minutes. However, if you are looking for bulk deals on miners you can make your purchase from the trading desk, where you have multiple options to host your miners across the globe, and you get your miner shipped and installed in a period of 15 days.
To purchase a miner through Zionodes is a walk in a park, they accept multiple modes of payment through stablecoins across 3 different chains, and when you purchase through the trading desk you get an option to make payment through Metamask.
Features:
Complete ownership of miner
Select your own pool and start mining in minutes
All the mined amount is instantly added to your preferred crypto wallet
Amazing customer support
Excellent Miners availability
choose miner
Choose from the pre-installed equipment and start mining within minutes!
NiceHash
---
NiceHash is an online crypto mining marketplace which connects sellers and buyers of computer hashing power. Exchange of hashing power goes through "mining contracts", where buyers set their terms (like the amount of hash they need, how long they need it, and the price they are willing to pay for it) and sellers then choose if they'll accept them or not.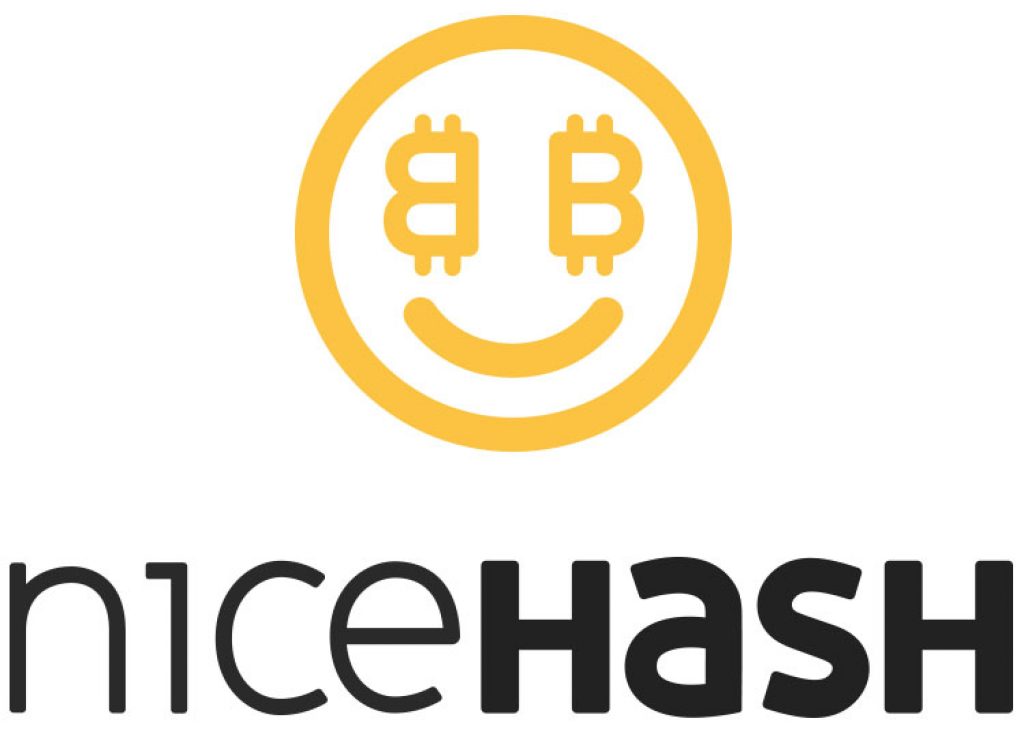 The entire economy of this marketplace is "powered" by Bitcoin, with buyers using it to purchase the hashing power and sellers getting compensated in Bitcoin for their resources. This is an important thing to understand; you don't get paid in cryptocurrency you decide to mine/your hardware is pointed towards, but in Bitcoin. Hashing power sellers that sign up for NiceHash can choose to provide their service with all sorts of hardware, including CPU, GPU, and ASIC. NiceHash itself claims it doesn't own any mining hardware.
There is a total of 34 mining algorithms supported by the service, including SHA-256 (Bitcoin's algorithm), DaggerHashimoto, Sia, CryptoNight, Blake, Equihash, Scrypt, Keccak, Lyra2RE and 2REv2, X11, X13, X15 and others. The number of mining pools that can be mined on is also significant, as all mining pools that follow stratum protocol specifications are supported.
The service operates from Europe under the "NiceHash" name while their USA servers operate under the name of WestHash. The servers are located in Amsterdam, San Jose (USA), Hong Kong (China), Tokyo (Japan), Chennai (India), and Sao Paulo (Brazil).
BeMine
---
BeMine has been providing its services worldwide since 2018.
They have several options to provide: mining-hotels for legal equipment hosting in Russia and CIS countries and ASIC-retailing. Miners are invited to host their crypto-mining machines in partnered data-centers, while there is an opportunity for users, which allows purchasing and hosting mining equipment online (even its shares), without having to be personally presented on transporting, installing, configuring, and maintaining ASICs.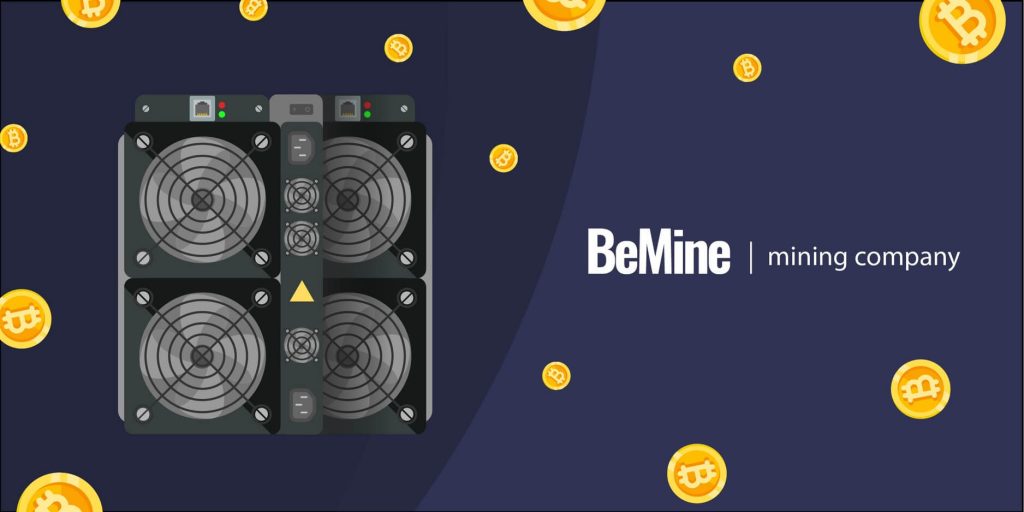 Features:
minimum purchase: ~$52. Administration's point is to reduce entry-cost to mining of BTC, bringing more decentralisation to the Blockchain.
payouts starting from the first day of mining
opportunity to purchase both miner's shares and contracts
the ability to eventually buy additional shares of asic to the whole and arrange for the delivery of the miner to your door. Also providing wholesale supply of the equipment.
many partner hotels around the world
the lowest price for services in the world with lowest electricity price.
claim $10 reward for mentioning in socials
ECOS
---
ECOS is one of the best cloud mining providers out in the industry. It was established in 2017 in the Free Economic Zone along with an agreement signed between the Government of Armenia and the company. It is the first cloud mining provider that is operating with legal status. ECOS has more than 50 000 users from all over the world.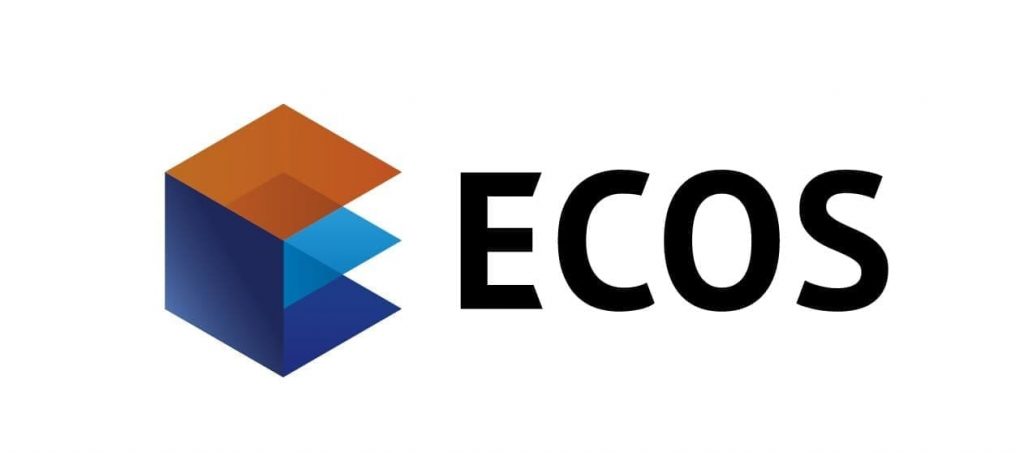 The company offers a vast variety of mining contracts to users as well as sells mining devices with hosting collocation. The minimum price for a mining contract that has been specified is $125. Contracts remain active for a time period of twelve to fifty months. There are different options available for you that you can use for deposits or withdrawals. These include Credit Cards and cryptocurrencies such as Bitcoin, Ethereum (ETH), XRP, and Litecoin (LTC). ECOS also has a convenient application (+ wallet and exchange functions) which is available at App Store and Google Play
Features:
Convenient calculator on the website for choosing a mining contract
Daily btc payments
Withdrawals from 0.001 BTC
The minimum price for a mining contract is $125
Weekly promotions and auctions for registered users in telegram https://t.me/ecoscloudmining_chat
24/7 support
HashFlare
---
Cloud mining service located in Tallinn, Estonia, operates on a similar principle to all other cloud mining services. HashFlare does apparently own some of the mining hardware they use to provide the market with hashing power. That being said, they do allow outside miners to contribute to the cloud as well.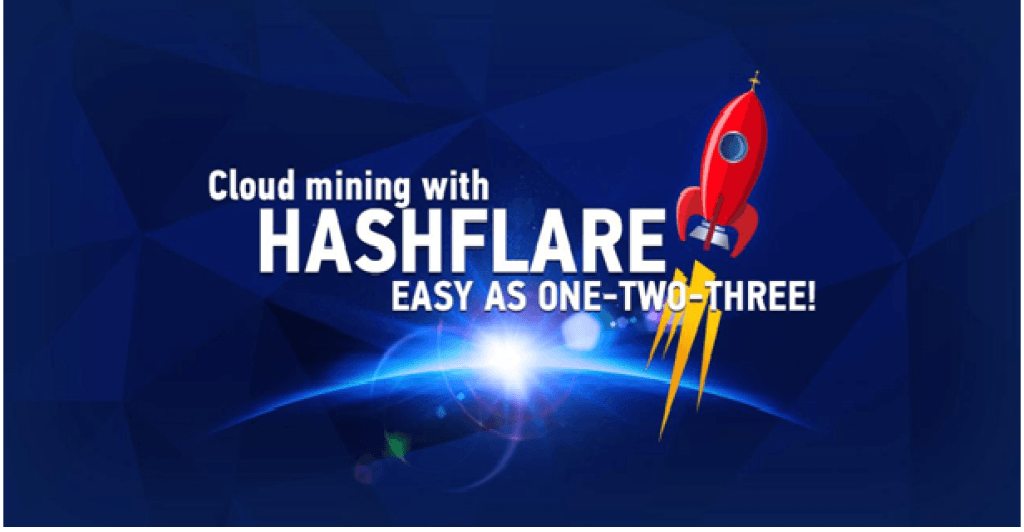 Originally provided cloud mining contracts for Bitcoin, Ethereum, Zcash, DASH and Litecoin (support for Script, SHA-256, ETHASH, EQUIHASH, X11 algorithms). Payouts were originally made in the currency you mined, with the exception of Litecoin (which was paid out in BTC). At the moment, they only have a limited amount of Ethereum smart contracts on offer.
The service isn't exactly known as very reliable in the community. A Trustpilot rating of 2.8 out of 10 (214 reviews) and bittrust rating of 2.1 out of 5 (816 reviews) that there have been plenty of individuals who got burned by HashFlare. And the service did face several major scandals in the past, from retroactively introducing KYC/AML requirements, over shutting down Bitcoin mining on their platform, to randomly cancelling people's contracts for no apparent reason.
Some have reported earnings from mining with HashFlare so it remains unclear if the service is reputable or not (even though the amount of red flags suggests you should avoid it).
Hashing24
---
Operating from offices in UK, Thailand, and Ukraine (with data centers holding their mining devices located across Georgia and Iceland), this mining service existed on the market since 2016. It's also closely tied to the BitFury mining chip-making project which gives the service most of the hashing power it sells and an added level of legitimacy.


It only supports Bitcoin mining and offers one-time-pay, lifetime mining contracts. These have all currently been bought out but the website hosts auctions where you can buy a contract from an existing client. Overall, Hashing24 appears to be a reputable cloud mining service, one that may be somewhat overpriced with the current Bitcoin prices though.
Genesis Mining
---
Founded in 2013, the service owns mining farms across Europe, USA and Asia. Some consider it to be among the most reputable mining services out there and the fact that it's registered with the SEC as a Bitcoin mining fund certainly helps that. Others feel that the service isnt that good, as its Trustpilot rating might indicate.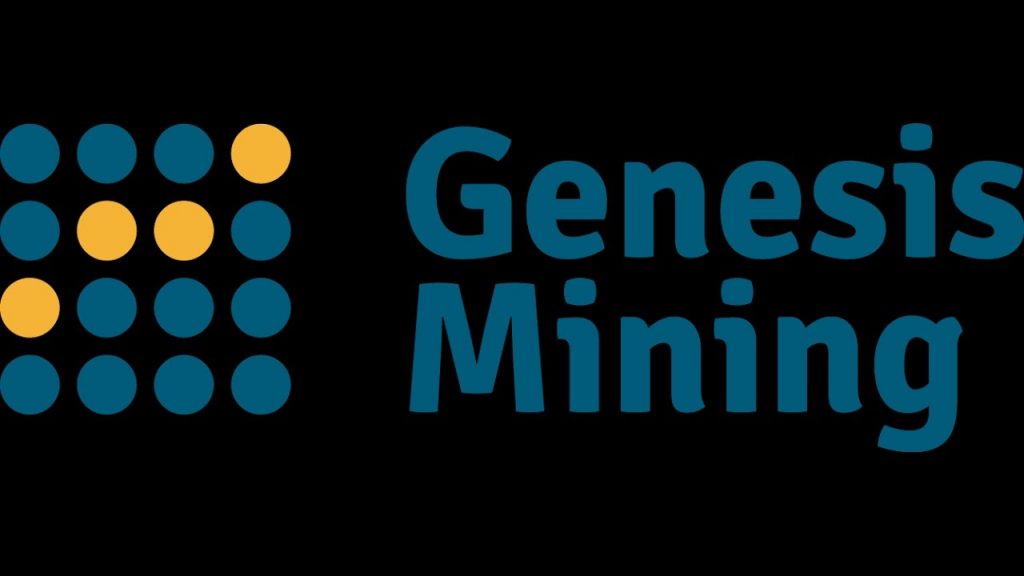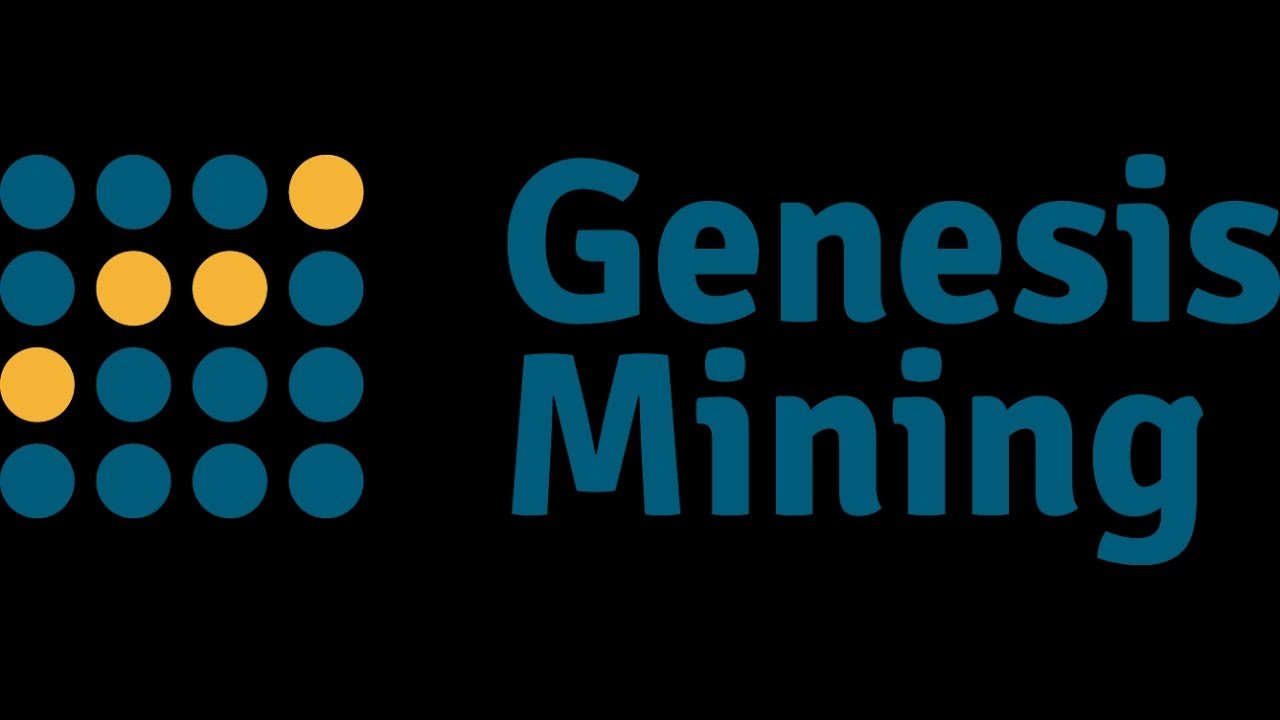 Keep note, Trustpilot and other rating aggregation websites can have skewed ratings due to bots and competitors trying to intentionally keep them down. The service claims to have over 300 thousand registered users on their books.
Genesis Mining service includes either open-ended or lifetime contracts for mining Bitcoin's SHA-256, Scrypt, X11, Cryptonight, Equihahs, Ethash. It supports Bitcoin mining and offers Ethereum, Litecoin, Dash, Monero, Zcash mining contracts to top it all off.
You can also choose the currency you want to get your payments in; for example, you can choose to mine Ether but have your mined coins traded instantly on an exchange by the service to an ERC-20 token, and then receive payouts in said token.
IQ Mining
---
As its name might suggest, the service markets itself as the "smart" cloud mining solution, one that automatically switches between mining different coins, thus ensuring you the best possible profit over time. Founded in 2016, it boasts with having nearly 100 thousand registered users (with about 4000 of those being active on a daily level).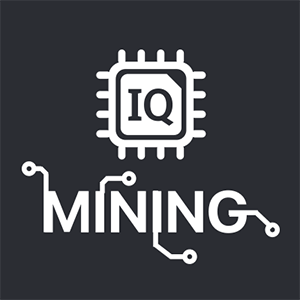 IQ Mining is a pay-as-you-go cloud mining platform, allowing you different mining plans and contracts that can have your hash power ultimately hop between a really diverse selection of 150 altcoins. The hardware used to provide hash power is apparently owned by them and anything you mine out will be paid to you in Bitcoin. Ethereum, Litecoin, Monero, Dash, Zcash are among the mineable currencies.
Nuvoo Mining
---
Canadian mining endeavor founded on 2016, Nuvoo takes advantage of the country's access to cheap, environmentally-friendly electricity and offers hardware lined up across several mining farms to its customers. Nuvoo Mining offers Bitcoin, Litecoin and Ethereum mining (meaning it supports SHA256, Scrypt and Ethash algorithms). No matter what they mine, clients will get their payments in Bitcoin only.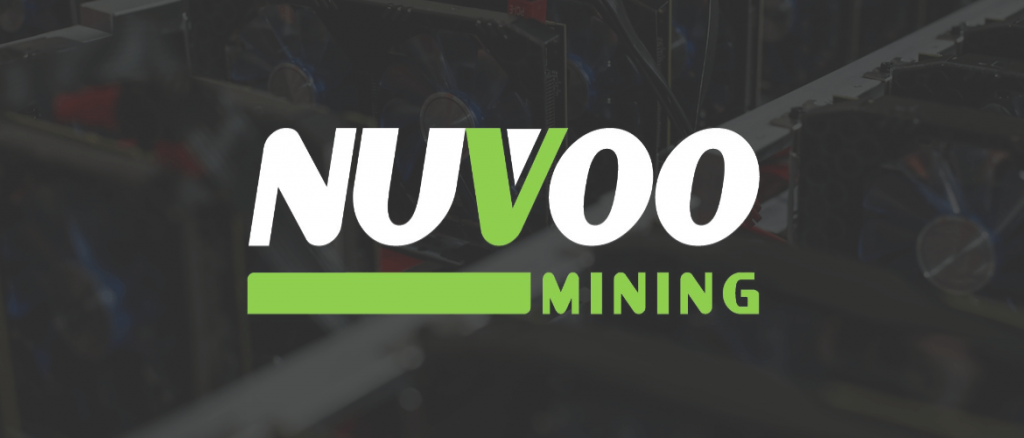 The contracts offered by this service are open and users can mine as long as it's profitable. Some drawbacks of this service include the fact that they don't publish which mining pools they use and the fact that they lack a native wallet client. Overall, the service has received mostly favorable reviews from the community.
MiningRigRentals
---
MiningRigRentals operates since 2014 and is certainly a website that will impress you with its massive offer of crypto mining algorithms. SHA-256, Scrypt, X11, BCD, Dagger-Hashimoto, Equihash, Qubit, Cryptonote and all sorts of its variations, you name the algorithm you'll likely find it here.
Sometimes you'll find an algorithm that doesn't have available rigs for rent but the big ones will almost certainly have hundreds on offer. This website is a marketplace which allows both hardware owners to rent out their hash power and miners to purchase someone else's hash power.
The service claims that it has been developed from the ground up by miners for the mining community, and from everything we saw it definitely looks like that.
There are very few user restrictions and the website has an impressive Help section which can take you through any potential issue you may come across while mining. Only downsides we could think of include somewhat high fees and a simply-looking website (which can be a positive sign for some more ascetic individuals).
CCG Mining
---
CCG Mining was founded in 2016 in UK and apparently has its hardware situated in two Polish mining farms. They claim to be a real company with real people behind it and the project's team page does imply that (even though simple Google searches for their employees don't reveal much about them).
One of the project's defining services is the fact that they sell mining rigs to interested customers; currently there are three pre-built mining rigs on offer with AMD and NVIDIA GPUs installed. Their rig prices are a bit steep though and you could probably do much better pricewise if you simply assemble one from the used hardware market.
The service lets you mine coins like BTC, ETH, ZCASH, MONERO, DASH, LTC, and LBRY. Contracts are open-ended and run up to 2 years, which could potentially net you a decent profit. You can purchase either one of their pre-determined contracts or set up your own custom one.
They claim to have over 45 000 private clients and over 850 business clients and want to become Europe's leading hash rate provider. A potential issue with the service could be the fact that the person who registered its domain decided to stay private.
AGIO Crypto
---
AGIO CRYPTO is a project providing cloud mining services since 2017. It has its own data centers in Russia and Ukraine, and is a reseller of the capacities of mining industry giants — Bitmain and SaintBitts – which are located in Island and China.
Some of the most powerful ASIC devices out there, such as Antminer S9 (14 TH/s, 1450 W), Antminer L3+ (504 MH/s, 800 W), Antminer E3 (180 MH/s, 800 W), and Innosilicon A4+ (620 MH/s, 750W), currently provide the hashing power this project sells to the market. Besides providing clear purchase documents for their devices, AGIO apparently has a work license given to it by the Saint Vincent and the Grenadines registrar of international business companies.
The service offers dedicated cloud mining servers for mining Bitcoin, Litecoin, Ethereum. They also have something they call Mining Profitability Booster technology which can apparently increase your mining profitability by 200%.
MPB is an indicator that informs customers about the most favorable moment for the sale of the earned cryptocurrency. With MPB technology, users do not need to constantly monitor the market and analyze the data. Contracts are of the lifetime type and can be purchased with either USD or EUR. They are currently out of stock but there is a waiting list you can apply to.
MinerGate
---
MinerGate is a popular online crypto mining marketplace, one which apparently contains more than 3.5 million active clients. Some even consider it the "friendliest" cloud mining solution on the market. On this service, you'll find pools for cryptocurrencies such as Monero, Grin, Bitcoin, Ethereum, Litecoin, Ethereum Classic, Bitcoin Gold, Zcash, Bytecoin, Monero Classic. It even offers support for merged mining.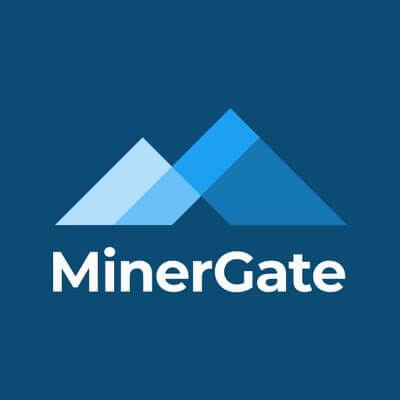 MinerGate is definitely one of the more established projects out there, having their own blockchain explorers, profitability calculators, pool stat trackers and service monitors. They even offer integration with the Lumi Wallet and have their own native MinerGate token which acts as development fuel, loyalty tool and support for EOS network.
Hashnest
---
Cloud service backed by the much-maligned Bitmain mining hardware producer. It is located in China but has offices and representatives all around the world. It was introduced to the market in April 2014. While some reviews suggest it's a decent, trusted option, others have apparently been burned by the service. This doesn't stop them from using the "best cryptocurrency mining platform" moniker to describe themselves.
By default, all miners are directed to Antpool, which is a part of the BitMain Corporation. The company has a number of Bitcoin mining farms located in China and Iceland, most of which are not available for viewing for "customer protection and security reasons". They do claim that they currently own the world's largest Bitcoin mining farm.
Final verdict – which one is the best cloud mining contracts?
---
Before we wrap this up, one important remark to highlight:
Majority of cloud mining contracts are scams. Why?
Because there are no guarantees that the company actually has the hardware for mining or that it will pay out your commissions. History teaches us that our first assumption about any crypto service is that it is a scam and then we search for arguments of contrary. Bottom line – be very careful and vigilant in your research.
So keep in mind: 99% of cloud mining platforms are scams.

CaptainAltcoin's writers and guest post authors may or may not have a vested interest in any of the mentioned projects and businesses. None of the content on CaptainAltcoin is investment advice nor is it a replacement for advice from a certified financial planner. The views expressed in this article are those of the author and do not necessarily reflect the official policy or position of CaptainAltcoin.com