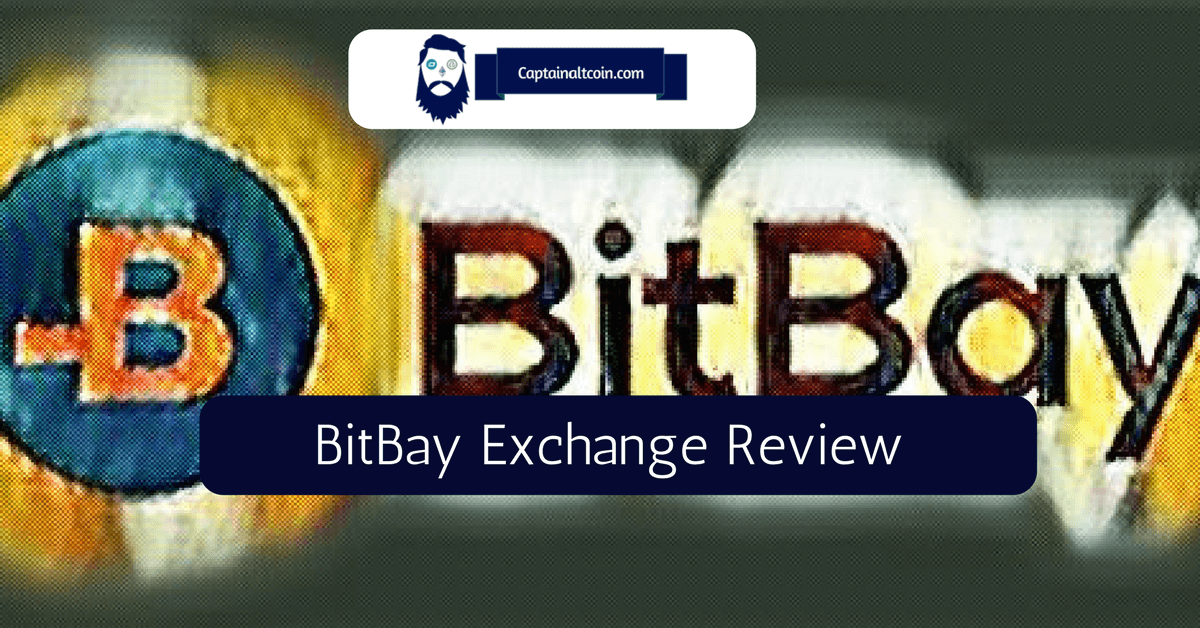 BitBay is a Polish crypto exchange, established in 2014 by Sylwester Suszek. BitBay's head office is located at Kępowa 45 40-583 Katowice, Poland. Additionally, BitBay has branches in Amsterdam and New Delhi. BitBay was founded with the primary goal of providing Polish traders of cryptocurrencies with a secure platform for trading common cryptocurrencies such as Bitcoin, Ethereum, and Litecoin. In addition to trading cryptocurrencies, it offers its customers the possibility to pay their bills with Bitcoin via SMS.
What Is BitBay?
---
BitBay is a cryptocurrency trading platform that offers enhanced trading tools, secure transactions, and fast deposits and withdrawals. BitBay is one of the few crypto exchanges where you can trade with the Polish Zloty (PLN), and users can also withdraw PLN from Polish ATMs using their cryptocurrencies.
In addition to PLN, BitBay supports USD and EUR and also lets you trade Bitcoin, Ethereum, Litecoin, and Lisk, giving currency crypto trades a good deal of flexibility.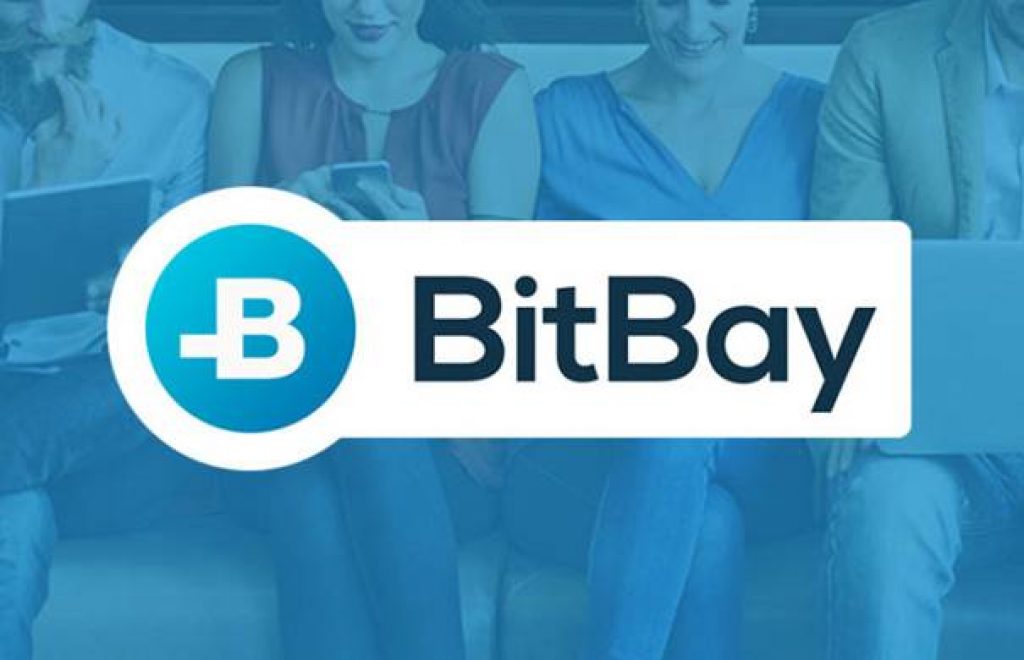 According to CoinMarketCap.com, BitBay appears to be on the smaller side, with a total market cap of less than $500,000. With smaller Bitcoin exchanges, their history and reputation are generally not as well known, and they also make less attractive targets for Bitcoin hackers.
Another popular feature with BitBay is that opening an account is free and does not require additional verification with documents or copies of government ID (assuming you're trading less than 150,000 EUR).
For Polish users, you can actually get a BitBay debit card that lets you pay with cryptocurrencies at restaurants and stores. This card is backed by MasterCard and is tied to your BitBay account. There are also features for buying Bitcoins and paying bills via SMS.
Bitbay's website is relatively easy to use and very attractive. The user interface can be a little bit more complex than other Bitcoin exchanges since this is a flashier site with a lot of features. Further, the site will use up a bit more of your bandwidth. However, for most users that shouldn't be a problem.
As with most traditional exchanges, you can place an offer, setting both how many Bitcoins (or other coins) you'd like to buy and the price you're willing to pay. You can also do an instant transaction. This feature will allow you to quickly purchase (or sell) coins at the current market-set price. One more thing worth noting is that you can also have a bot do trading for you. You will stipulate certain guidelines, such as a target price at which you want to purchase or sell, which is a great value-added feature for traders who can't monitor markets day-in and day-out.
About BitBay
---

BitBay was established in 2014 and is based in Katowice, Poland. The company also has an office in Amsterdam. They also opened an office and launched operations in India earlier this year.
The official website explains that the company was formed with the goal of providing "innovative solutions for cryptocurrency exchange users".
As per its own statistics, BitBay has over 215,000 active users. The exchange supports fiat currencies deposits and withdrawals.
You can get in touch with BitBay by email address at support@bitbay.net, while other contact information, including the company's office address in Katowice, can be seen on BitBay's contact page.
BitBay Features – Is BitBay safe?
---
This Polish-based Bitcoin Exchange makes many of the same claims as other digital currency exchanges. Great security features and great security measures on BitBay to be honest! They claim to have fast deposits and withdrawals, secure transactions, good customer service, and enhanced trading tools. Here are some of the core features of the trading platform:
Two Factor Authentication (2FA)
---
BitBay offers full two-factor authentication support. Users can authenticate using Google Authenticator or SMS token.
Deposits and Withdrawals
---
BitBay allows you to make a deposit to your account using credit card payments, wire bank transfers, the Polish post office, or at the convenience store chain Zabka Freshmarket. The company will add funds to users' accounts every 30 minutes during normal Polish business hours (8 am to 4 pm on weekdays). For withdrawals, users can access ATM withdrawals or express transfers.
Enhanced Security
---
100% of BitBay funds are stored in encrypted cold wallets, and backup is being done according to the 3-2-1 principle (disk to disk to the cloud).
Multi-Sig Support
---
BitBay has multi-signature support. This feature ensures transfers are authorized by a minimum of two employees.
Affiliate Program
---
BitBay offers an extremely generous affiliate program because you earn 20% of BitBay commissions from transactions performed by each user who uses your affiliate link for registration.
Advanced Trading Tools
---
BitBay has professional charts, good browser platform UI, mobile adds, and the ability to integrate with apps like Simple Bitcoin Widget, Bitcoin Checker, TabTrader, or Bitcoin Ticker.
BitBay Fees
---
Fees are quite low for transactions, and they depend on the monthly volume size. For market maker fees – 0.17 to 0.30% and for market fakers, the fee varies from 0.25 to 0.43%.
Most transactions have a fee of 0.43%, and your fee drops slightly (to 0.42%) if you've traded more than 1250 EUR, $1667 USD, or 5,000 PLN in the past 30 days. For each incremental increase in your trading volume, the rate continues dropping by 0.01%.
The lowest fee you'll pay with BitBay is 0.25% and that rate kicks into effect when you're trading more than 875,000 EUR, 1.67 million USD, or 3.5 million PLN.
BitBay doesn't charge any fees when depositing Bitcoin (BTC), Litecoin (LTC), Ethereum (ETH), or Lisk (LSK). Most PLN deposit methods, like Dot Pay and the Polish post office, come with fees of 2% of the deposit's value.
USD and EUR deposits by MasterCard and Visa come with fees of 5% of a deposit's amount, with a minimum fee of 10 EUR or $10 USD.
Withdrawing the amounts between 100 and 1000 PLN to a Polish ATM will cost you 10 PLN, or 20 PLN for 2000 PLN and more.
The complete BitBay fee structure can be viewed on their website.
User Experience
---
There have been some reports about the stability of BitBay's site in previous online reviews. However, overall reviews seem to be positive of the service, and client comments on the site Cryptocompare claim BitBay provides very fast transactions and is reliable.
How to Use BitBay
---

Getting set up with BitBay is straightforward, and here's how it works:
Create an account. No verification is required if you're trading less than 150,000 EUR.
Add funds to your account in your selected currencies (supported currencies include Bitcoin, Litecoin, USD, EUR, and PLN).
You can start trading now. You can place an offer or you can use an instant transaction option.
Conclusion – BitBay.net Review
---
BitBay is a Poland-based cryptocurrency exchange that has global ambitions. It offers PLN, USD, and EUR trading with cryptocurrencies like BTC, ETH, LTC, and LSK. Using BitBay, Polish users enjoy a wide range of benefits – including one of the few services where you can withdraw PLN from ATMs using your cryptocurrency amounts.
The company also lets you buy with a credit card (MasterCard or Visa). However, this service is only available in Poland.
Ultimately, BitBay is a solid choice and is particularly popular among Polish cryptocurrency users. However, it has higher fees than other exchanges. Also, some services are only available to residents of Poland, which limits their popularity internationally. This means that local choices may make more sense for that outside of the region.
PROS
Easy to learn and use
Security oriented
Good support
Has money transfer option
Debit cards
Features multiple deposit options
CONS
Has a limited number of tokens
Some services only available to people in Poland

CaptainAltcoin's writers and guest post authors may or may not have a vested interest in any of the mentioned projects and businesses. None of the content on CaptainAltcoin is investment advice nor is it a replacement for advice from a certified financial planner. The views expressed in this article are those of the author and do not necessarily reflect the official policy or position of CaptainAltcoin.com