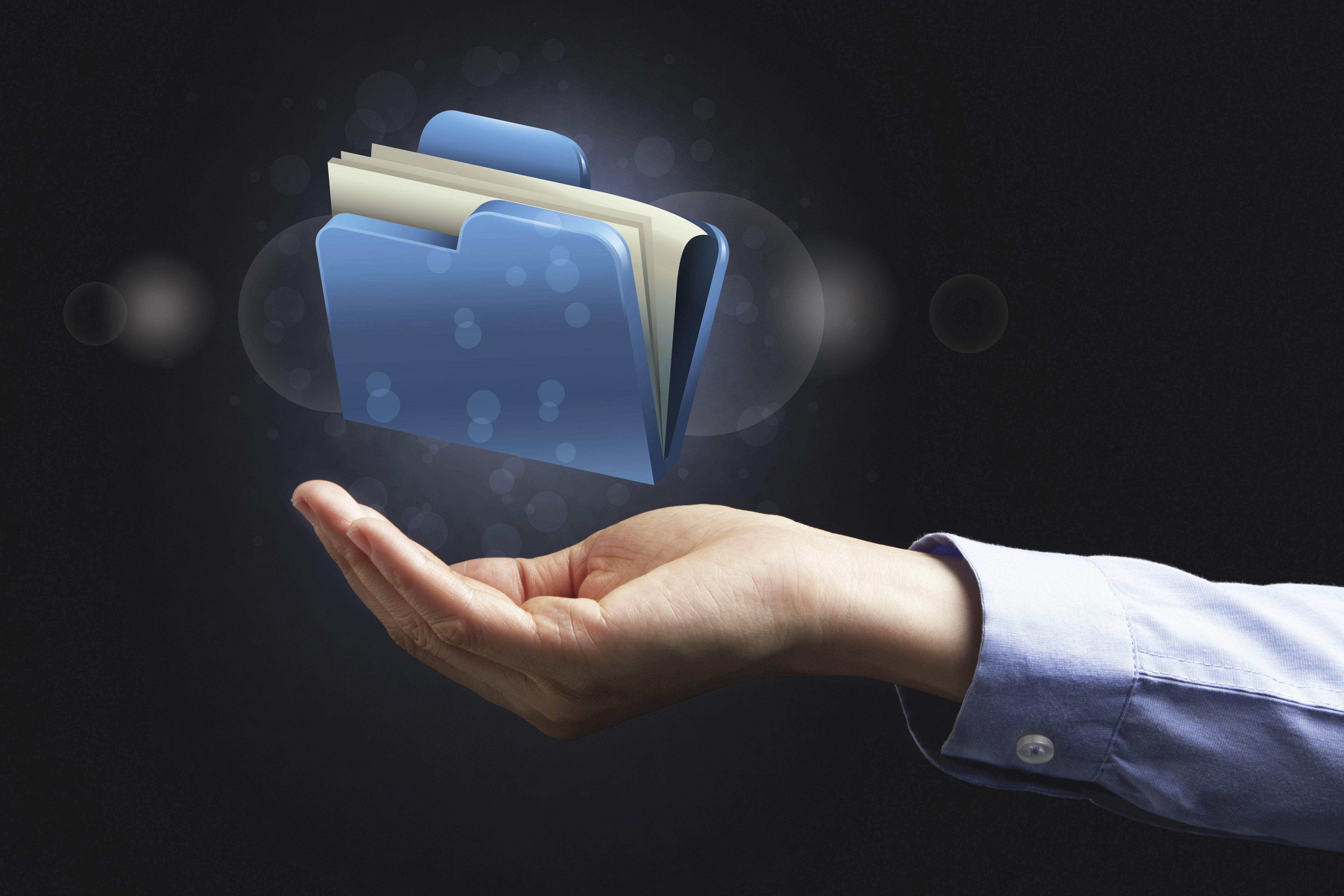 As the crypto market matured, so did the entire ecosystem around it. One of the first niches that got hot and attracted many developers were cryptocurrency portfolio trackers – apps that make tracking your crypto portfolio easy and seamless.
If yes is the answer to even a single question above, than you have probably faced a problem of following of the return from each digital currency or the value of your current portfolio. In order to become a professional cryptocurrency trader you need more than basic excel sheets to analyze your digital currency portfolio and make more informed decision on buying and selling.
Tracking your crypto portfolio by using Excel sheet requires a huge amount of time and effort having in mind the amount of data that needs to be entered. Due to the time required to manage your portfolio manually, you will most probably miss on good buys and sells. The solution to your problem can be found on apps market. There are cryptocurrency portfolio management apps developed to aid part-time or full-time investors and traders in cryptocurrencies to follow and manage their portfolio more effectively.
Having a good cryptocurrency portfolio management app is crucial for knowing how well your investments are doing and what their real value is.
We have put this list of the top cryptocurrency portfolio management apps of 2018 so you don't have to go through all of them. But before choosing the most suitable app, here are the scenarios that you need to consider:
Person who has only invested into Bitcoin and wants to check the latest price along with their holding, any basic app will be suitable.
Person who has invested in multiple cryptocurrencies such as ETH, Zcash, Startis, Dash and others.
Person who is investing and trading on swings in order to make profit in the short term. Not necessarily daily traders but they are actively trading and taking profit instead of long-term holding like other users.
Person who is daily trading on swings and in need of an extensive chart and signals in order to make more informed moves on when to buy and when to sell.
We could list many more scenarios here, but these are the most commonly found on the market. Whichever scenario fits you, the listed apps will help you to manage and follow your portfolio of digital currencies and make more informed decions when to buy or sell, thus making profit or loss.
Best crypto portfolio tracker 2022
---
Kubera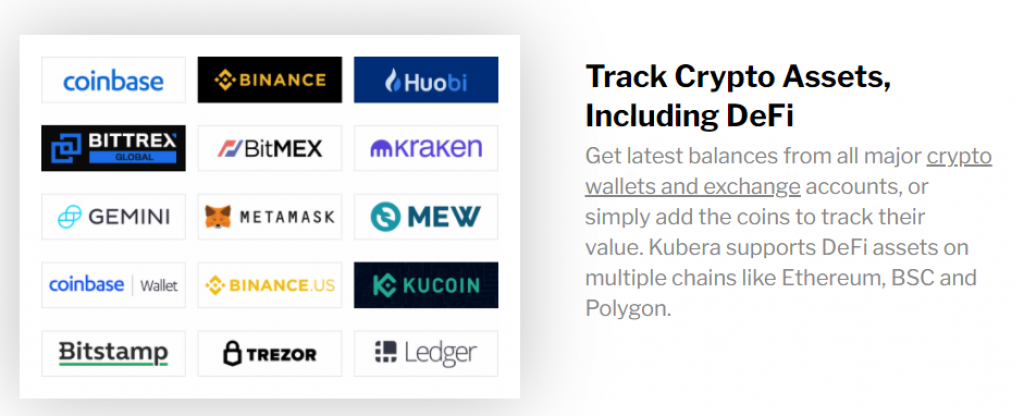 This is a swiss-knife of portfolio trackers. And not only for crypto assets but almost any type of financial assets a human brain came up with.
You can track bank accounts, stocks, commodities, currencies and of course cryptocurrencies. We will focus on that part of their service.
Kubera is great as a classic crypto portfolio tracker where you connect it with exchanges via API. However, it also has DeFi & NFT support enabled so you can track your Web3 activities and funds as well. It currently has support for Ethereum, BSC and Polygon with plans to add Solana and other popular blockchains as well.
It is a financial hub, the only one you would need to keep control of your investments and financial health.
However, Kubera does cost $15 per month (or $150 per year). You can test it out for free for 14 days.
Bitsgap
Bitsgap is primarily a trading bot but it also has multiple sections within its platforms, one of which is portfolio management. And that service is completely FREE.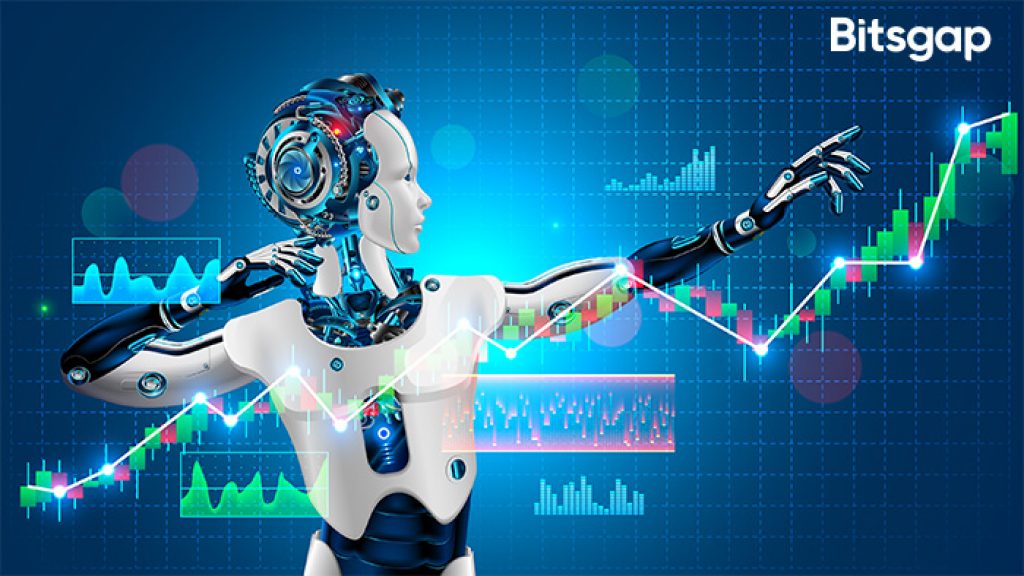 Bitsgap also offers portfolio management for free and if you want to use other features like automatic trading bots or enhanced manual trading interface, you need to buy one of the three offered packages. Prices start from $19 per month.
Click here to read more about Bitsgap bot.
CoinTracking (Mobile and Desktop)
Those who are buying cryptocurrency to hold it long-term, Cryptocompare will be more than satisfying and it is app to go for. But, if you are occasionally buying and selling coins than CoinTracking is portfolio app suited for you.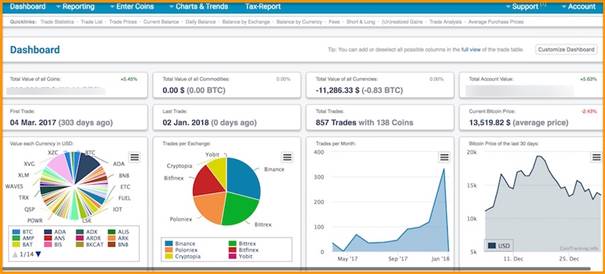 It can be accessed on the web and via mobile apps for Android and iOS. On the web version of the app you can check your updated portfolio balance as well as information that help you in decision making process for your trading activities with cryptocurrencies.
Operating on several exchanges can be time consuming and a lot of work, but this app provides you with the information which digital currency and what amount do you own. One of the most popular features that this app is offering is the realized and unrealized Gain/ Loss option.


Younger users could be unhappy with the design of the interface, but considering the functionalities offered, it is worth of compromise. Another great feature is that you can use the API feature to connect to all popular exchanges and get the new trading data automatically. It provides you with the overview of your portfolio at all times in addition to time saving.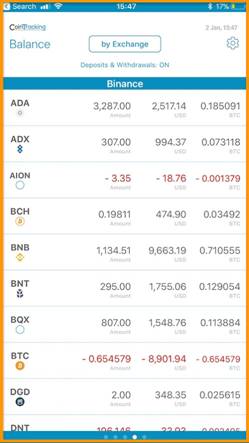 Most important features of Cointracking:
– Importing data from other exchanges (Binance, Bittrex, Bitfinex and others)
– During the trade auto-deduction of the balance
– Adding cryptocurrency as free or gifted
– Available on Android and iOS
– Paid and free plan
– Calculations for the tax purposes
You can manage up to 200 trades with the free plan. For a nominal fee in any digital currency you can upgrade your plan to unlimited plan and manage as many trades as you need.
CoinTracking is up and running online since 2013 and it keeps growing and adding new features as the digital currency world is developing. It's one of the best free crypto portfolio tracker 2021. Choosing this app would surely be a good way to go.
Here is a complete Cointracking review.
Ecos – best option for newcomers
ECOS is an all-in-one cryptocurrency portfolio app. It is supported on IOS and Android versions. It also has a user-friendly desktop version. The main feature is that ECOS is a full-fledged crypto investment platform. It represents a whole ecosystem containing 4 main products: cloud mining, investment portfolios, wallet and exchange.
Users have an opportunity to store and buy all their digital assets in one place. ECOS portfolios are suitable both for advanced investors and for newbies. In the app, you can not only buy several coins but also select a ready-made portfolio. ECOS' analysts scrutinize the most promising and performing coins and tokens and create portfolios based on their constant monitoring.
The ECOS company has been working since 2017. It was established in a free economic zone and is absolutely legit.
Positive
The best option for crypto newcomers due to ready-made portfolios
ECOS is a full-fledged ecosystem (cloud mining, portfolios, exchange, wallet)
Each portfolio is based on deep analytics of the most performing coins and tokens
User-friendly interface
Web-version is available
Negatives
Available in only 2 languages (English and Russian)
Koinly
Koinly is primarily a crypto tax calculator that helps with creating a tax report based on your trading, mining, staking, airdrops activity. It is suitable for both individual crypto traders as well as business or professional accountants that have cryptocurrency investors as clients. Their tax tool is a paid feature (except for the basic free level that will suffice only for low-volume traders).
However, it also has a powerful and easy to use portfolio tracker that is completely FREE.
In comparison to paid versions, free Koinly account has no support for Form8949, Schedule D, internation tax reports, export to TurboTax and other tax tools and it limits your integration to only 50 exchanges/wallets. It also doesn't offer support for DeFi, margin and futures trades.
Koinly is a hands-off approach – you just need to connect your exchanges, wallets or other services via API keys to the Koinly app and it does the rest.
First thing you need to do is to import your transactions into the app. You can do that by getting API keys from your wallet or exchange and adding them to Koinly. Or you can do a CSV export from a wallet or exchange and import that CSV into Koinly.
It supports more than 350 exchanges, more than 50 wallets, over 6000 different coins and more than 10 diverse crypto services (like lending platforms, cloud mining platforms etc).
Quadency – best crypto tracker
Quadency is a full fledged crypto platform that has portfolio management as one of the features.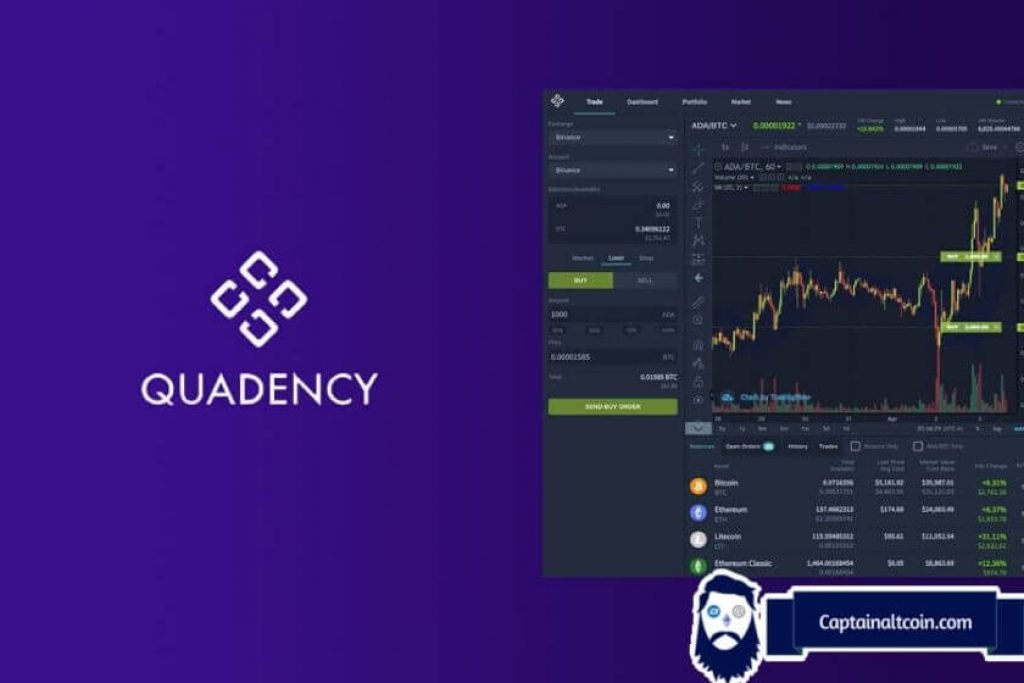 Aside of portfolio management, you can use Quadency for single interface to all your exchanges. The platform features advanced charting tools and also automatic trading bots making it a comprehesive gateway to the world of cryptocurrency.
Portfolio management is part of the free package but if you want to use bots, you will need to pay $49 per month.
However, thanks to their cooperation with major exchanges like Binance and Kucoin, you can get up to 6 months free use of Quadency PRO plan, that supports all features, including trading bots.
Click here to read full Quadency review.
Check Quadency by clicking here.
Delta (Mobile)
Delta is slowly taking over the leading role from Blockfolio in becoming the number 1 mobile cryptocurrency portfolio tracker. Delta currently supports no importing APIs from exchanges, and it has no desktop version, but both of these are coming soon. As of right now for Delta vs Blockfolio, Delta is a better version of Blockfolio, so if you need a mobile app to track your cryptos, Delta is your #1 choice.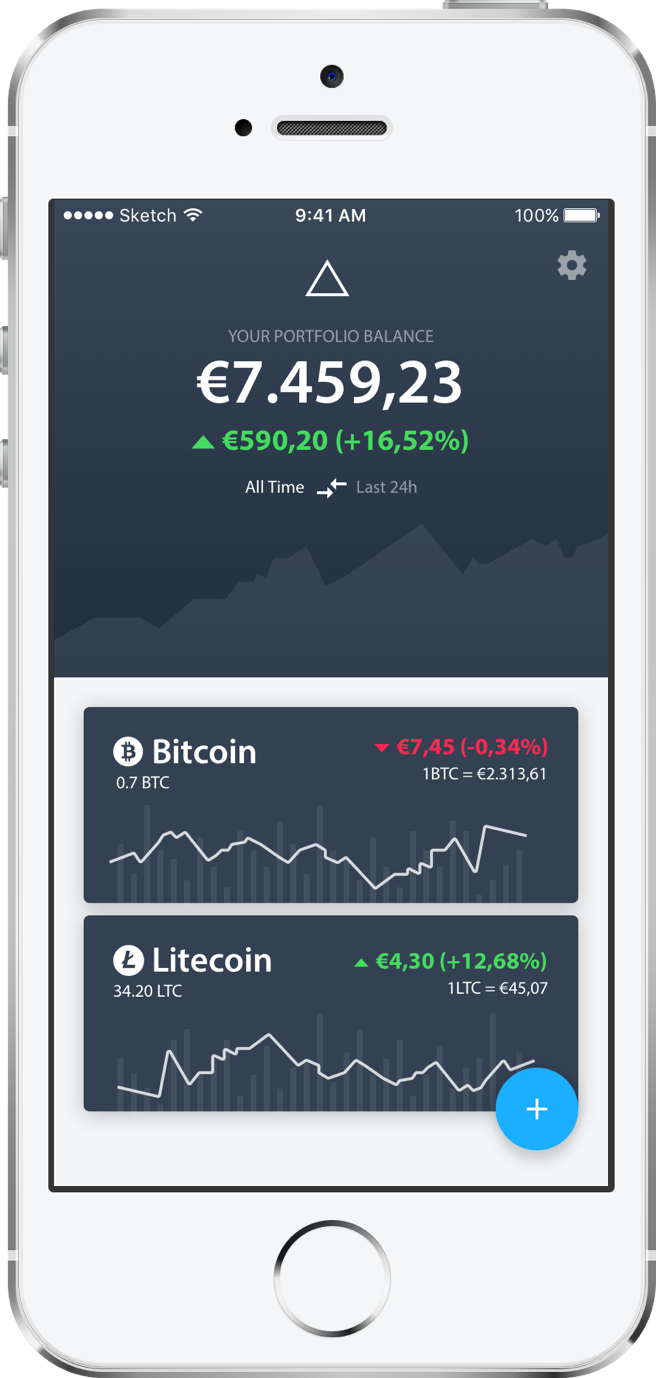 Advantages of Delta
You can keep track of obscure cryptos and ICOs that aren't on main exchanges yet.
All the advantages of Blockfolio (graphs, real time tracking and transaction accounting)
Disadvantages of Delta
No desktop version and API imports yet.
Coinstats (Mobile)
Coin-stats is a great app for your phone, and allows for easy tracking of your portfolio. It is very simple to use with a standard news feature and also a currency converter. It is also pretty simple to manually add your transaction.

Free version allows limited amount of coins that you can track, however by updating to premium you can unlock all features of the app and track as much coins as you want. The freemium model is their weakness, since there are tons of totally-free competitors.
You can include your portfolio from various exchanges through an API key, which keeps it simple to add your data. It is also possible to manually enter your transactions.
Cryptocompare (Desktop and Mobile)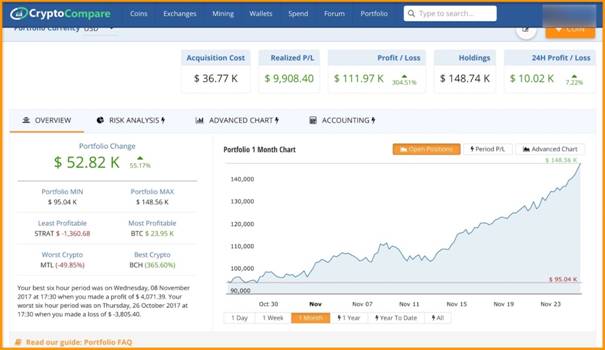 One popular community for cryptocurrency fans is Cryptocompare that are offering a portfolio management app. You can find their app on web and mobile. But the web version has a great interface.
Cryptocompare has some great features such as:
– Form multiple portfolios
– All cryptocurrencies are supported
– Amazing charts and graphs
– Adding notes feature
– Option to specify where will the added coins be stored
– It is free to use in beta version so you can expect minor issues
– Advanced charting tool


To learn how this app functions, it would require a special article. We can easily say that this is the best portfolio management app on this list. It also has a feature where you can see, for every single coin, the allocation percentage.


Additionally, everything is stored in the cloud and under your registered account, reducing the possibility of losing the track of your portfolio. It is possible to access your account and portfolio at any given time via desktop, mobile browser or even a mobile app. Please be aware that mobile app is not as powerful as their web interface. It is also possible to make your portfolio private or public if you want to share it with other users.
If you are a first time user of the cryptocurrency portfolio management app, we advise you to begin with this one.
Blockfolio (Mobile)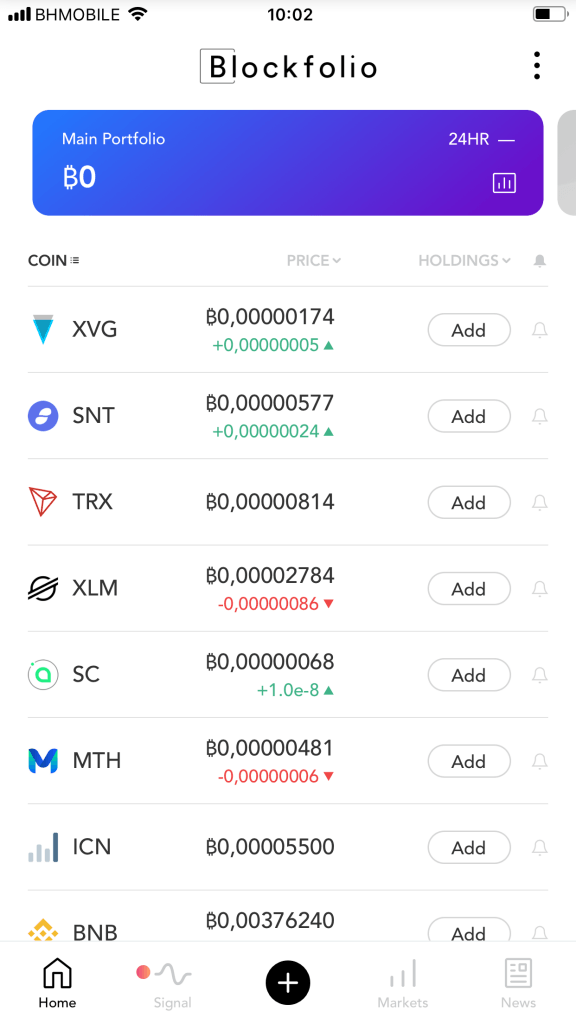 A very good alternative to the previous app is BlockFolio app, as it also tackles one major problem of balance deduction from the coins when you sold it. After you buy a new cryptocurrency and add it to the portfolio, you have an option to deduct the BTC/ETH or any other parent currency that you used to buy the new cryptocurrency, which is a great feature.
Most important features of BlockFolio:
– Full mobile-based app
– Option to see final coin value
– Option to see charts
– Alerts in case of increase or decrease of the price of any coin
– View exchange book that you select
– Available on Android and iOS
The only shortcoming of BlockFolio app is that account feature is not enabled. But, it is possible to save your BlockFolio toked ID by going to the app's setting page.
All in all, the BlockFolio app is growing and developing, and it is Blockfolio alternative for desktop. If you are a fan of mobile apps you should go with this one.
Cryptopanic (Mobile and Desktop)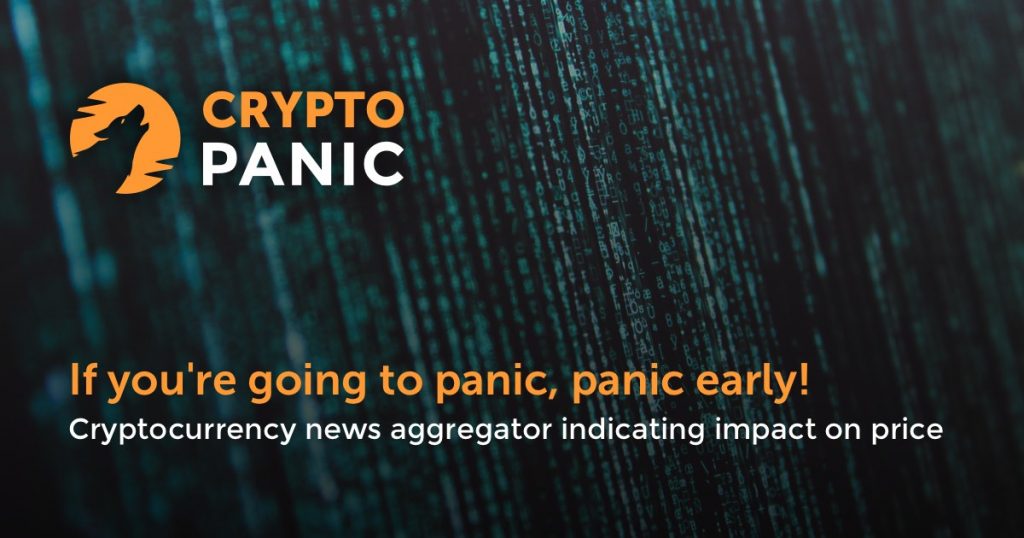 Available on both major mobile platforms iOS and Android, Cryptopanic is a comprehensive free news aggregator that also offers portfolio and price alert features.
From the off, Cryptopanic's landscape desktop format and styling makes a refreshing change to many of its more portfolio-focused stable-mates. Pro version offers you instant coin alerts and the ability to customise your news page by adding your own news feeds and switching off default news sources but it will put in you in a hole for $99 per month.
While the charting abilities — provided by Coinmarketcap.com — are relatively limited, most users will be coming to Cryptopanic for its ability to display the latest news by coin ticker. This is something it does very, very well indeed.
Pros
· Great interface for news
· Pro option allows great customisation and alerts functionality
Cons
· Portfolio tracker element lacks functionality compared to other apps
So, which Cryptocurrency Portfolio app is best suited for you?
There are pros and cons for each cryptocurrency portfolio app listed above. Best suited app for you depends solely on your ways of trading and investing. If your style of trading is holding long term coins and occasionally trading on exchanges such as Binance, Bittrex, Cryptopia, Get.io, Bitfinex, KuCoin, Coss.io and others, you won't be satisfied with simple portfolio tracker. The best choice for you would be CoinTracking portfolio app.
If you are planning to buy several long term cryptocurrencies and plan to hold it for several months or even years, your choice should be Cryptocompare portfolio tracking app.
If you are just starting and planning to devote your time into investment and trading of digital currencies, I would recommend CoinTracking. You can trade with more than 100 cryptocurrencies and it helps you with the calculation of taxes. And in addition to that, it shows your profit and loss. With all the data available with CoinTracking you can make daily trading decision and make a lot of profit just from price swings on the market.
Live and active monitoring of your portfolio will definitely help you in the decision making process in the future and open more chances to take advantage of price swings on the market.
There are many portfolio apps on the market and if you have found one that better suits your needs and has cooler options than above stated, please share your experiences with us and others.

CaptainAltcoin's writers and guest post authors may or may not have a vested interest in any of the mentioned projects and businesses. None of the content on CaptainAltcoin is investment advice nor is it a replacement for advice from a certified financial planner. The views expressed in this article are those of the author and do not necessarily reflect the official policy or position of CaptainAltcoin.com