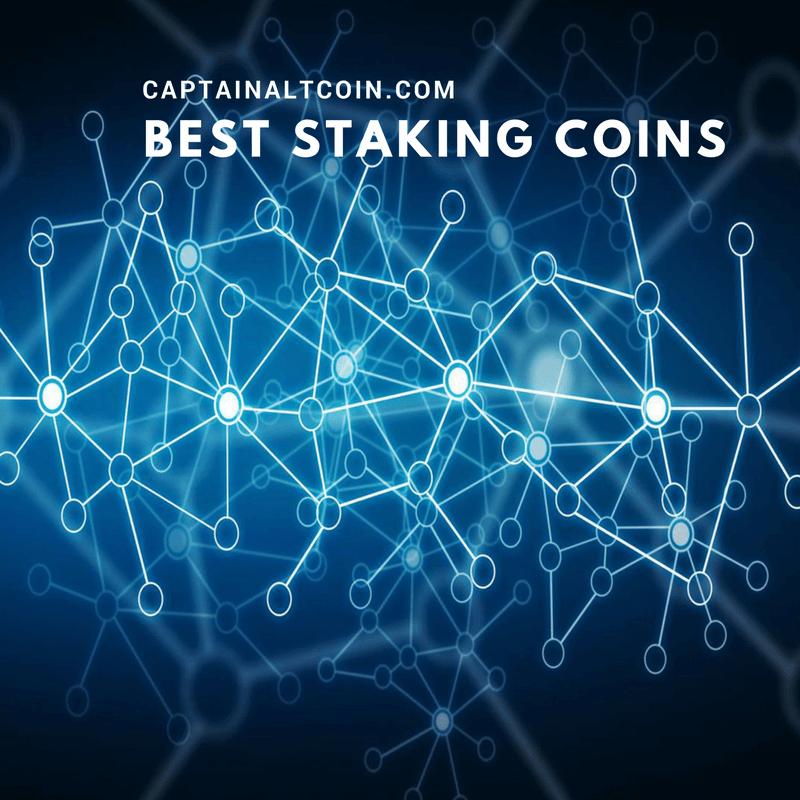 Trading is not the only way to earn money with crypto. Passive income with coins is possible through staking as well. But not all coins are good for staking, some are better than the other and for this reason, we compiled this list of best staking coins to reap staking rewards.
Usually, people think that the only way to make a nice amount of money in crypto is to buy them in the lower price and sell them when the price rises. However, there are hundreds of other smart ways to earn money in the crypto space. Proof of stake cryptocurrencies that pay good staking rewards are becoming a dominant, emerging trend because they offer a hint of sustainability and real value.
Here is an article about how and where you can host a masternode.
Different Ways of Earning Passive Income in the Crypto Space
---
There are different ways to earn passive income from crypto coins or tokens, but these differ from currency to currency because each has its own way of operating and has its own rules and regulations.
A number of cryptocurrency projects offer some form of a reward for their holders. Usually, you hold a certain amount of the tokens in a compatible wallet, and then each designated period (between every day, to every quarter), a deposit is made to your account that holds the coins. It's extremely important to make sure you use the right type of wallet because if you keep your coins on a crypto exchange, the exchange will probably get the rewards instead of you.
The most popular ways that actually pay you rewards are:
Based on these different types, I am listing a few cryptos that have bright future and that are, in my opinion, worth holding.
Btw. if you wonder what wallets/exchanges are best for staking, check this guide out.
Best Staking Crypto 2022
---
Terra (LUNA)
---
Terra is among the best performing coins in 2021 and it is also one of the favorit crypto staking coins. Terra is not a regular PoS as it also comes with a tweak – it facilitates the creation of a stablecoin backed by cryptocurrency, referred to as TerraUSD (UST). To invest in this stablecoin, you can exchange a single UST for one dollar's equivalent of LUNA.
In the event that the UST price ever drops below one USD, it's possible to swap affordable UST for $1 of LUNA, which allows you to obtain a profit and earn passive income. The annual staking reward for LUNA is around 12.10%, a substantial return which makes this one of the best cryptos to stake. When you're ready to purchase LUNA and start staking, you can find it at crypto exchanges such as Binance.
Avalanche
---
Avalanche isn't just a PoS coin, it's an entirely new blockchain consensus mechanism.
Avalanche replaced standard proof of stake mechanism with a new way of reaching consensus by passing gossip between random network nodes. This ingenious protocol allows for transactions to get settled as quickly as one second, sometimes less.
Avalanche still uses Proof of Stake for its rewards mechanism. AVAX nodes must lock some stake in order to verify transactions. Nodes with uptime higher than 60% get paid rewards in order to stay live on the network.
Currently, Avalanche pays staking nodes around 9% a year. Node owners get rewarded anywhere from 1 to 20%. It's a completely trustless system, rewards get paid by the protocol itself. Node operators do not have access to users' funds, they can only verify TX's on their behalf.
Tezos
---
No crypto staking list is complete without XTZ or Tezos. Tezos is a one of the best perfomers in terms of price action in 2020. It is a multi purpose blockchain with an evolving and amenable on-chain governance. Tezos staking is called baking and it the first proof of stake cryptocurrency that is supported by all major exchanges, including Coinbase and Binance.
Basically, if you hold your XTZ coins in Coinbase wallet, Coinbase will do the rest for you (run a validator node and stake your coins for you, while giving you the reward minus their fees for the service). Binance is even better for this, since they charge no fees for the staking service.
Tezos can be staked easily using any of this below-mentioned method:
The easiest way for staking Tezos is by using Binance. They are the only one that charge no staking fees and all you need to do is, just hold the coin in your Binance wallet.
Ticker Symbol – XTZ
Annual Return – Approx 6.8%
Staking Wallet – Binance or Atomic Wallet
NEO
---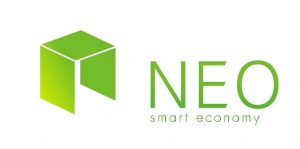 NEO is surely one of the most known staking coins – it is a popular cryptocurrency that supports smart-contracts and has been referred to as the "Chinese Ethereum" as it provides similar functionality, including support for DAPPS and ICOs. This platform is being developed by Onchain, a Shanghai-based company, which started out life as "Antshares" and just recently went through a rebrand to become known as NEO.
Alongside the coin "NEO" there is another one called "GAS," which can be staked in an NEO wallet for a nice return.
To receive the GAS you must hold your NEO in a wallet and not on an exchange (except Binance and Kucoin that let you stake them), but only a few wallets let you claim the GAS. That's why it's very important to pick the right wallet to get the GAS as dividends from the official website here. One more thing worth noting is that it doesn't require you to keep your staking wallets open at all times like in other Proof-of-Stake cryptocurrencies.
The return one earns is in the form of NeoGAS, which is a unique reward paid by NEO to investors that are holding NEO coins. At the time of writing this article, NeoGAS is worth $44.5. Here is our full guide on NEO and another one gas.
NEO stakers can expect an annual return between 4-6%. For a more accurate earnings estimate, see the NEO staking calculator.
Cardano (ADA)
---
The long-awaited launch of Cardano's Shelley's main network went live on July 29th, and with this deployment, the ADA owners could finally get their coins to work for them by staking them to secure the network.
Cardano with Charles Hoskinson at the top is one of the exciting 3.0 blockchains that aims to compete with Ethereum and others to be the future home of DApps and DeFi.
To stake your ADAs, you can either run your own stake pool. But this is only recommended for advanced users.
Less technically gifted people who want to stake their ADA coins more easily and receive passive income benefits can delegate their ADAs to an existing stake pool.
The exact stakes rewards depend on the level of the stakes, fees, etc., so we will see how high the rewards will be in a few months or years, but so far it has been discussed that they will be around 5% +.
Here you can learn more about how to buy ADA for staking
And which are the best rated wallets for storing your ADA coins which you can choose here
Advantages of Cardano:
Well-developed project with strong community
Not a fluff and hype project but a long-term platform developed by people with strong academic background
Strong leadership
ROI: 5.01%
NOW Token (NOW)
---
ChangeNOW, one of the best and most simple crypto exchange services on the market, has its own NOW token that might be of great interest for both beginners and crypto professionals.
The NOW token is both an ERC-20 standard token and a Binance Chain BEP-2 standard token. It is the first native digital asset introduced by the ChangeNOW exchange platform to serve as an internal currency accepted within the NOW product system. Moreover, this token can also be used as a staking instrument; it is a unique option for all of the investors looking for a way to get more profit in 2021.
CUTCoin
---
CUTcoin is the first CryptoNote-based pure Proof of Stake privacy coin. Besides CUT, the team has also developed a privacy token standard (CNT-1) on it's chain.
The tokens deployed on the CUTcoin chain have all privacy features as native CUT tokens and Monero, including RingCT, Bulletproofs and so on. The CNT-1 token deployment is made so user-friendly that even a person without deep technical knowledge in coding or programming can deploy his / her token just by one single command. CUTcoin builds a fast platform on its POS blockchain that allows private and confidential trading of any financial asset or commodities turned into a digital asset on the upcoming CUTcoin DEX. 
The platform has incredibly cheap transaction fees, among the lowest in the industry, and it's very fast with TPS of around 1,000–10,000 (TPS of 10,000 has been implemented in the code already and is now awaiting a hard fork to activate the settings) that makes it suitable for completely confidential everyday micro payments also. Besides, CUT is a great example of a high ROI staking coin with 25% per annum, credited daily.
Binance Coin (BNB)
---
Binance launched its mainnet recently and the blockchain of the most popular crypto exchange will be blazingly fast because it will use a type of Proof of Stake (PoS) consensus and a Byzantine fault tolerant (BFT), wherein you can send or receive assets, burn or freeze your tokens, create trading pairs on Binance DEX (decentralized exchange) and many other benefits for holders of BNB.
Considering how fast and successful was the development of Binance ecosystem, this coin is one of the most likely that will appreciate in the future, meaning your staking earnings will grow even more if you hold your BNBs. So, if you are into staking, Binance coin is a must presence on your staking repertoire.
Cosmos (ATOM)
---
Cosmos is one of the new crytocurrencies, launched in 2017 and it swiftly became one of top staking coins as well. Cosmos aims to enable interoperability between innumerable blockchains and raised 16 million USD in its Initial Coin Offering (ICO) in 2017. Shortly after its launch, ATOM surged by around 8%, making it an all-time high (ATH).
Cosmos blockchain consensus is achieved via Tendermint. Investors can participate via staking. Currently there are 2 options to earn passive income and staking rewards with your Cosmos investment as outlined below.
You can either delegate Cosmos by voting with your coins and earn 8.29% of yearly reward with a short lock-up period of 21 days and minimum stake of only 1 ATOM. You can be the validator yourself, but that requires 100k ATOM and gives you 9% annual reward.
Click here to access Cosmos
PundiX (NPXS)
---
Pundi X is a lesser known coin but due to its good staking design it is also deservedly on our list of best staking coins. It believes cryptocurrency adoption is stymied by a categorical complexity in exchange perceied by the average would-be user. Point-of-sale terminals coupled with a mobile application and smart card are Pundi X's solution to more rapid cryptocurrency adoption.
This end-to-end system is also open source, something the team believes to be an important feature for any project building in the cryptocurrency space. Pundi X initially plans to distribute merchant hardware to a select demographic for free. Pundi X's bundle of products (e.g. point-of-sale devices, bank cards, etc.) plan to be gradually announced and sold to merchants and consumers.
At current prices, you can buy 1.5 million of NPXS for $1000 which would give you a ROI of $220 per year. So that is a solid 22.8% yield per year.
You can trade NPXS on Binance, HotBit, UpBit and many other big exchanges.
Komodo (KMD)
---
Komodo, a code fork of Zcash, is a privacy-focused cryptocurrency that leverages a menagerie of unique features implemented by different existing blockchains in an attempt to create a more private, secure, interoperable, decentralized blockchain network. Instead of competing directly with leading protocols like Bitcoin, which Komodo believes to be a futile effort, the project is an effort to experiment with a different combination of familiar parameters.
At current prices, you can buy 1050 of KMD tokens for $1000 which would give you a ROI of $50 per year in staking rewards. So that is a modest but stable 5% yield per year. Not the top coins to stake, but still featured in our and many other lists of top staking cryptocurrencies.
You can trade KMDS on Binance, Huobi, Bittrex and many other big exchanges.
NavCoin (NAV)
---
NavCoin is a PoS fork of Bitcoin, created back in 2014. You only need to keep your coins in a Core Wallet to be able to stake. The wallet is very lightweight and can be done via Raspberry Pi. The staking rewards are around 5% annually which is not much but since the process is literally just set and forget, it is still a nice boost for your budget with almost no effort.
For a more precise estimate, see the NAV staking calculator.
---
Best crypto to stake 2022 list keeps growing…
---
The list of staking coins keeps growing: Neblio, PayFair, Ontology, Particl, etc.2
---
As you can see, there are quite a few ways to earn a cryptocurrency reward. Holding, staking and running masternodes in 2020 will really take off and through the use of these methods, it's possible now to hold various cryptocurrencies and earn a relatively regular return by doing so.

CaptainAltcoin's writers and guest post authors may or may not have a vested interest in any of the mentioned projects and businesses. None of the content on CaptainAltcoin is investment advice nor is it a replacement for advice from a certified financial planner. The views expressed in this article are those of the author and do not necessarily reflect the official policy or position of CaptainAltcoin.com