Trading is not the only way to earn money with crypto. Passive income with coins is possible through staking as well. But not all coins are good for staking, some are better than the other and for this reason, we compiled this list of best staking coins to reap staking rewards.
Usually, people think that the only way to make a nice amount of money in crypto is to buy them in the lower price and sell them when the price rises. However, there are hundreds of other smart ways to earn money in the crypto space. Proof of stake cryptocurrencies that pay good staking rewards are becoming a dominant, emerging trend because they offer a hint of sustainability and real value.
Here is an article about how and where you can host a masternode.
Different Ways of Earning Passive Income in the Crypto Space
There are different ways to earn passive income from crypto coins or tokens, but these differ from currency to currency because each has its own way of operating and has its own rules and regulations.
A number of cryptocurrency projects offer some form of a reward for their holders. Usually, you hold a certain amount of the tokens in a compatible wallet, and then each designated period (between every day, to every quarter), a deposit is made to your account that holds the coins. It's extremely important to make sure you use the right type of wallet because if you keep your coins on a crypto exchange, the exchange will probably get the rewards instead of you.
The most popular ways that actually pay you rewards are:
Staking – Holding a Proof-of-Stake (PoS) coin in a special wallet (usually the official wallet of the currency) and getting payouts for the length of time you hold.
HOLDing – Purchasing and holding a cryptocurrency in any crypto wallet.
Based on these different types, I am listing a few cryptos that have bright future and that are, in my opinion, worth holding.
Best Staking Coins – Earn Passive Income
NEO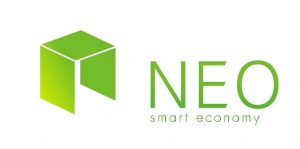 NEO is surely one of the most known staking coins – it is a popular cryptocurrency that supports smart-contracts and has been referred to as the "Chinese Ethereum" as it provides similar functionality, including support for DAPPS and ICOs. This platform is being developed by Onchain, a Shanghai-based company, which started out life as "Antshares" and just recently went through a rebrand to become known as NEO.
Alongside the coin "NEO" there is another one called "GAS," which can be staked in an NEO wallet for a nice return.
To receive the GAS you must hold your NEO in a wallet and not on an exchange (except Binance and Kucoin that let you stake them), but only a few wallets let you claim the GAS. That's why it's very important to pick the right wallet to get the GAS as dividends from the official website here. One more thing worth noting is that it doesn't require you to keep your staking wallets open at all times like in other Proof-of-Stake cryptocurrencies.
The return one earns is in the form of NeoGAS, which is a unique reward paid by NEO to investors that are holding NEO coins. At the time of writing this article, NeoGAS is worth $44.5. Here is our full guide on NEO and another one gas.
NEO stakers can expect an annual return between 4-6%. For a more accurate earnings estimate, see the NEO staking calculator.
Binance Coin (BNB)
Binance launched its mainnet recently and the blockchain of the most popular crypto exchange will be blazingly fast because it will use a type of Proof of Stake (PoS) consensus and a Byzantine fault tolerant (BFT), wherein you can send or receive assets, burn or freeze your tokens, create trading pairs on Binance DEX (decentralized exchange) and many other benefits for holders of BNB.
Considering how fast and successful was the development of Binance ecosystem, this coin is one of the most likely that will appreciate in the future, meaning your staking earnings will grow even more if you hold your BNBs. So, if you are into staking, Binance coin is a must presence on your staking repertoire.
PundiX (NPXS)
Pundi X is a lesser known coin but due to its good staking design it is also deservedly on our list of best staking coins. It believes cryptocurrency adoption is stymied by a categorical complexity in exchange perceied by the average would-be user. Point-of-sale terminals coupled with a mobile application and smart card are Pundi X's solution to more rapid cryptocurrency adoption.
This end-to-end system is also open source, something the team believes to be an important feature for any project building in the cryptocurrency space. Pundi X initially plans to distribute merchant hardware to a select demographic for free. Pundi X's bundle of products (e.g. point-of-sale devices, bank cards, etc.) plan to be gradually announced and sold to merchants and consumers.
At current prices, you can buy 1.5 million of NPXS for $1000 which would give you a ROI of $220 per year. So that is a solid 22.8% yield per year.
You can trade NPXS on Binance, HotBit, UpBit and many other big exchanges.
Komodo (KMD)
Komodo, a code fork of Zcash, is a privacy-focused cryptocurrency that leverages a menagerie of unique features implemented by different existing blockchains in an attempt to create a more private, secure, interoperable, decentralized blockchain network. Instead of competing directly with leading protocols like Bitcoin, which Komodo believes to be a futile effort, the project is an effort to experiment with a different combination of familiar parameters.
At current prices, you can buy 1050 of KMD tokens for $1000 which would give you a ROI of $50 per year in staking rewards. So that is a modest but stable 5% yield per year. Not the top coins to stake, but still featured in our and many other lists of top staking cryptocurrencies.
You can trade KMDS on Binance, Huobi, Bittrex and many other big exchanges.
Nuls (NULS)
NULS is a good coin for staking – it is a global blockchain open-source project which is a highly customizable modular blockchain infrastructure; it consists of a microkernel and functional modules. 
NULS provides smart contract, multi-chain mechanism and cross-chain consensus. It aims to break the technical barriers of blockchain, to reduce the cost of development, and to promote the usage of blockchain technology in the commercial field.
At current prices, you can buy 2500 of NULS tokens for $1000 which would give you a ROI of $150 per year. So that is a solid 15% yield of staking rewards per year. This makes it an unavoidable cryptocurrency to include in this list of best staking coins.
You can trade NULS on Binance, Huobi, OKEX and many other big exchanges.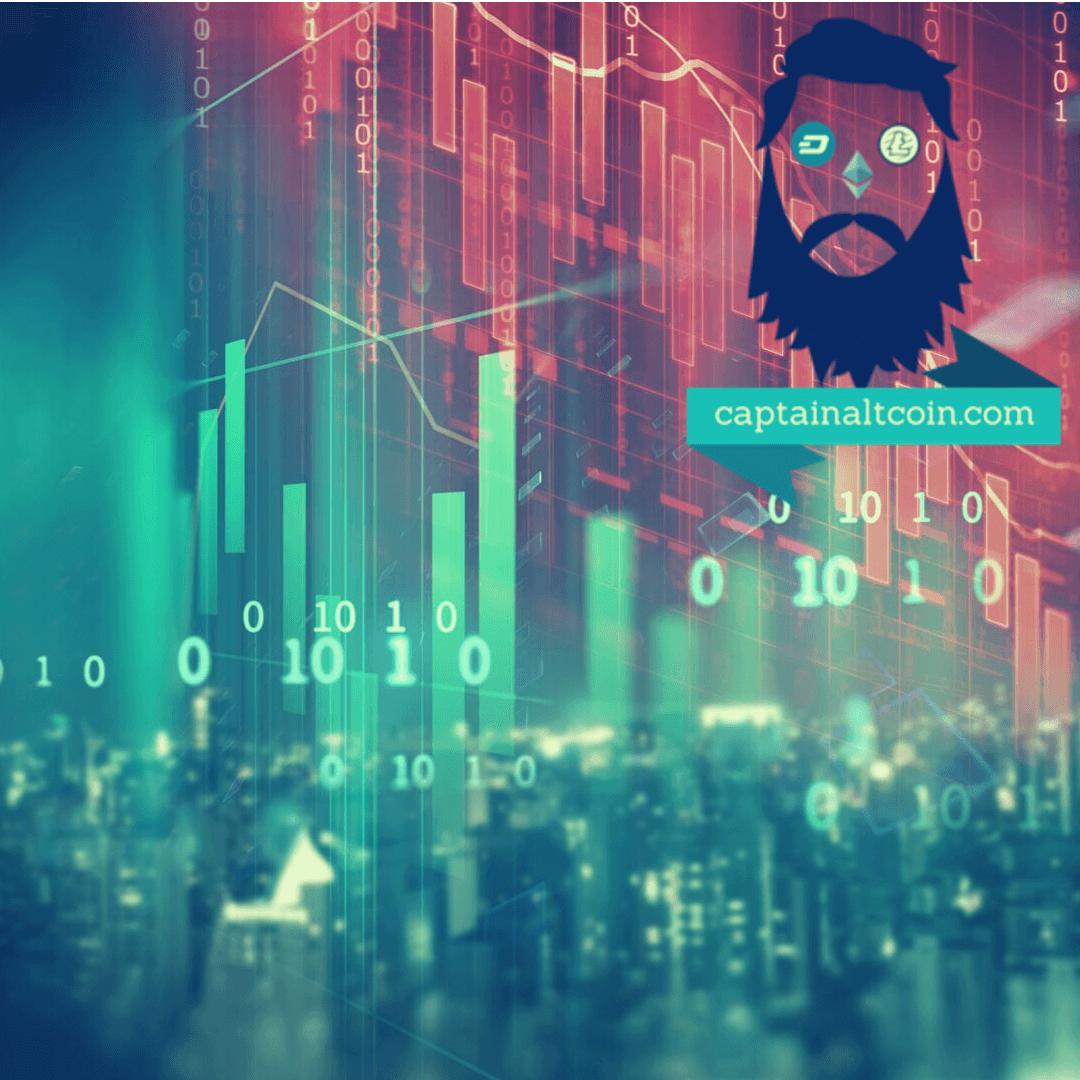 Read our updated guide on best bitcoin trading bots.
---
Decred (DCR)
Decred forked from the Bitcoin codebase when a proposal for new suite of features to be added to Bitcoin from Company 0 was rejected by the Bitcoin core team. It added the option of staking to go along the proof of work.
Named btcsuite, these features became the core of the Decred project. Decred's governance and consensus mechanism relies on a PoW/Proof-of-Stake (PoS) hybrid, which the project regards as a sort of "second authentication factor for consensus" by enabling coin holders to curb potential miner centralization, Decred employs a governance body called the Politeia to guide the project's direction and fund operations from its treasury.
The treasury is funded via a block subsidy representing 10% of each block reward. To obtain funds proposals are made to the Politeia which votes to either approve or reject the proposal. Once approved the funding for a proposal is released from the treasury dependent on achievement of agreed upon milestones.
Holders of the projects native token, DCR, can earn block rewards by staking their tokens in exchange for tickets. The staking rewards mechanism functions like a lottery, assigning the block reward randomly to ticket holders.
To bring greater certainty to earning rewards many users choose to assign their tokens to a staking pool. Which obtains tickets en mass using participants pledged DCR holdings increasing the chances of pool participants receiving rewards.
At current prices, you have to buy at least 109 of DCR tokens which will cost you $1800 which would give you a ROI of $225 per year in staking rewards. So that is a solid 12% yield per year making it one of the best staking coins in the market.
You can trade DCR on Binance, Huobi, DragonEX and many other big exchanges.
VeChain (VET)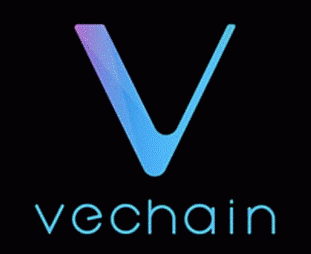 VeChain Thor moved to their own blockchain from ETH network and use a derivative of proof of stake mechanism with some unique and interesting twists to their staking design. The VeChain Thor platform uses two different tokens:
VeChain Tokens (VET)
Thor Power (THOR)
The VeChain Token (VET) is designed for companies as the smart payment currency to run business activities on the blockchain. During the transition period, the companies that hold more VET will be given higher priority and more rights on the new VeChain Thor blockchain.
On the other hand, the Thor Power (THOR) will be given to VET holders. They can use it to perform smart contracts and run applications on the blockchain. This is similar to the way NEO produces the GAS token for its holders. Read our beginner's guide about VEN/VET.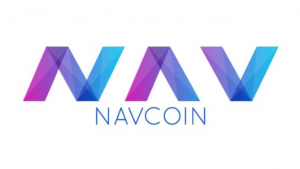 NavCoin is a PoS fork of Bitcoin, created back in 2014. You only need to keep your coins in a Core Wallet to be able to stake. The wallet is very lightweight and can be done via Raspberry Pi. The staking rewards are around 5% annually which is not much but since the process is literally just set and forget, it is still a nice boost for your budget with almost no effort.
For a more precise estimate, see the NAV staking calculator.
LISK (LSK)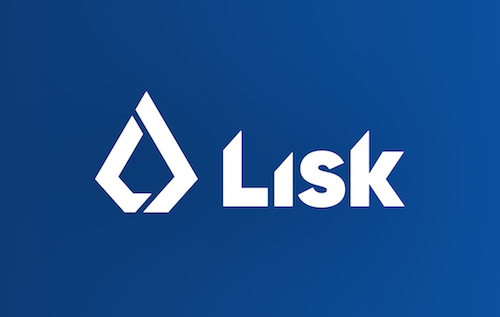 Read our updated review of Coinmama exchange here.
---
Lisk is an older staking coin – it is a decentralized network with its own blockchain, like Bitcoin, Bitshares or Nxt. However, Lisk doesn't use Proof of Work (PoW) like Bitcoin, or Proof of Stake (PoS) like Nxt, rather they use a consensus algorithm called Delegated Proof of Stake (Dpos), which is a simplified implementation of BitShares' original consensus algorithm. Every LSK holder can vote for mainchain delegates that are securing the network, and only the top 101 users with the heaviest votes (i.e. highest number of Lisks individually owned) have a say in problem solving resolutions and are able to cast votes to carry forward motions. Only these top users can earn block generation rewards, which means there is a financial incentive to become an active delegate. Every other delegate is on standby awaiting to become elected.
ARK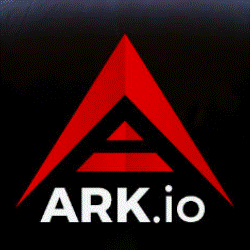 Staking ARK pays up to 10% staking rewards on coins when you stake them and vote for one of the 51 delegates. These dividends are paid out every few days (or sometimes daily) so you're getting instant growth in your tokens and this makes ARK one of the best coins to stake.
There will be a total of 128,694,286 Ark Coins. Currently, 97,444,286 of these are in circulation, with Ark using the delegated Proof of Stake.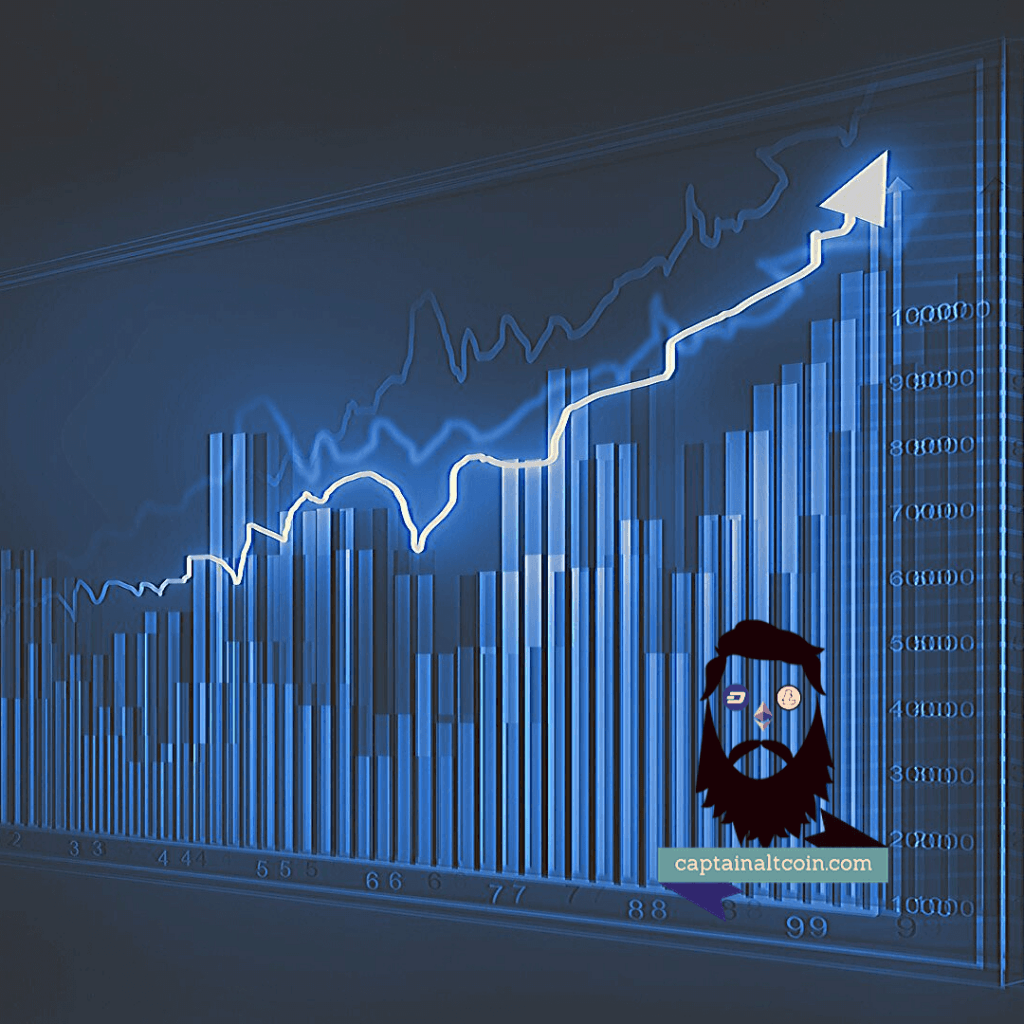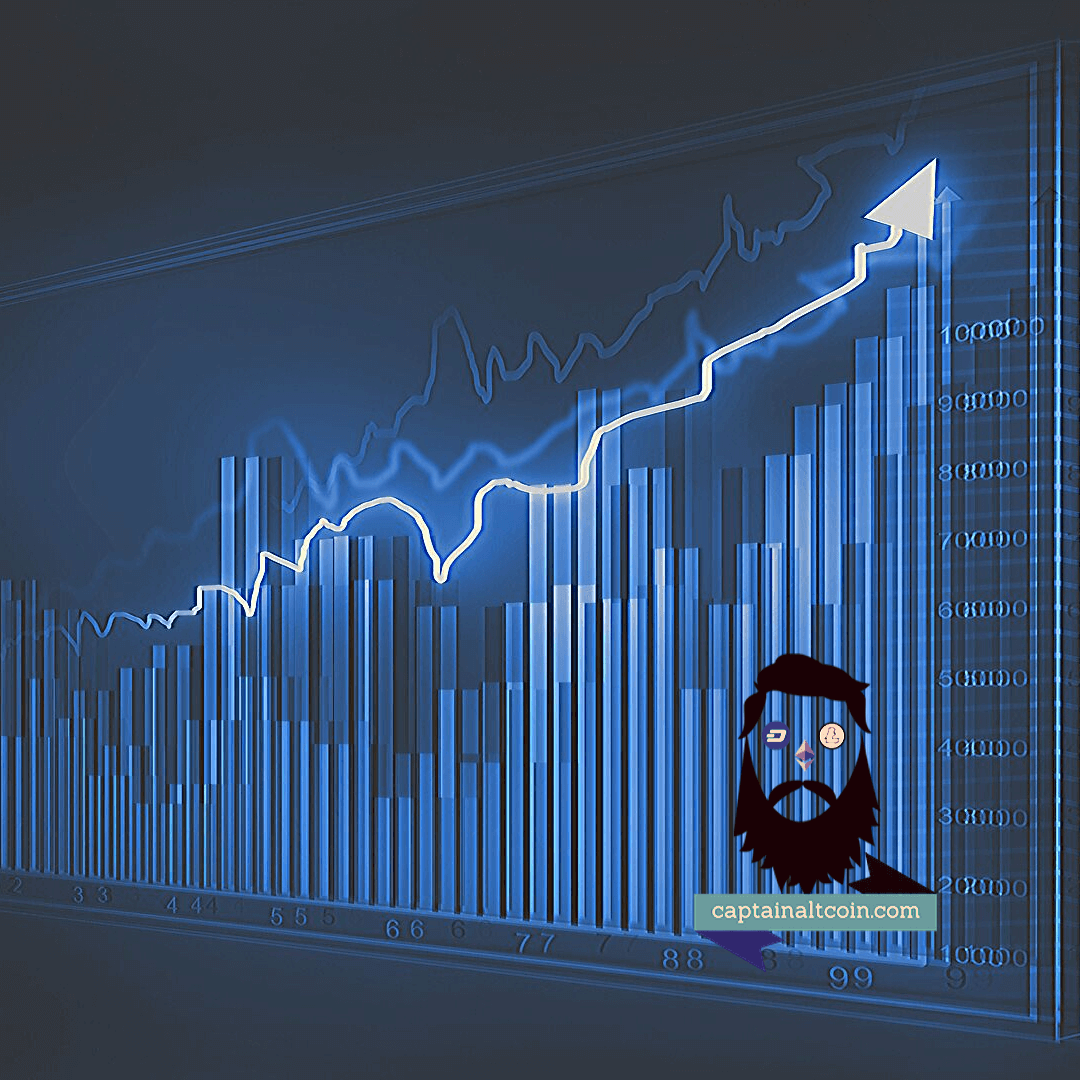 Read our updated guide on most profitable coins to mine.
---

PIVX (Private Instant Verified Transaction) is an open-source, decentralized cryptocurrency that is trying to be anonymous by applying Zerocoin protocol. PIVX is forked from DASH and is attempting to build a usable digital means of exchange that is easy to spend privately and securely in everyday life.
It's important to note that any amount of PIVX can be staked in the wallet. Also, a proposal was recently passed to give some voting rights to all stakers, which means that you don't need to hold a full 10,000 PIVX to earn staking rewards and vote. Each block (every 60 seconds) a reward is released at random in chances proportional to the amount of coins being staked, but in this case, the wallets need to be open and online for a certain amount of time to claim the staking rewards.
The list of staking coins keeps growing…
The list of staking coins keeps growing: Neblio, PayFair, Ontology, Tezos, Particl, etc.
Conclusion
As you can see, there are quite a few ways to earn a cryptocurrency reward. Holding, staking and running masternodes in 2020 will really take off and through the use of these methods, it's possible now to hold various cryptocurrencies and earn a relatively regular return by doing so.
CaptainAltcoin's writers and guest post authors may or may not have a vested interest in any of the mentioned projects and businesses. None of the content on CaptainAltcoin is investment advice nor is it a replacement for advice from a certified financial planner. The views expressed in this article are those of the author and do not necessarily reflect the official policy or position of CaptainAltcoin.com