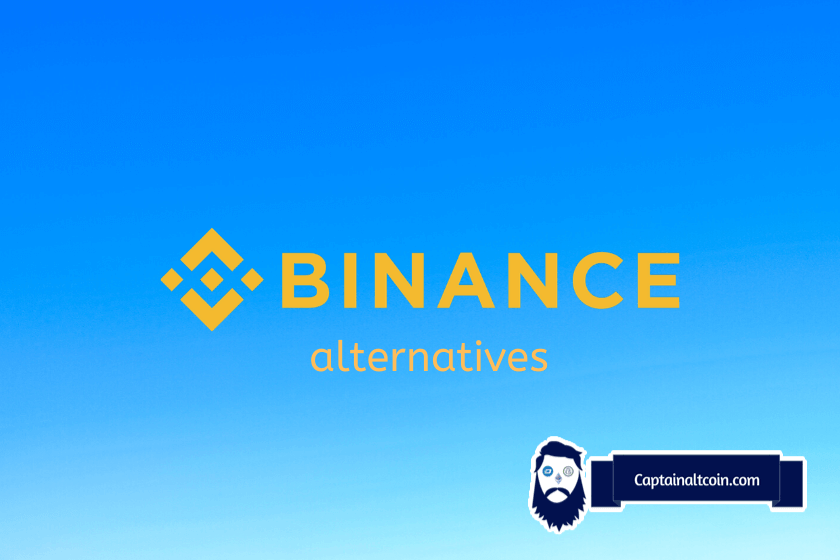 Binance's rise to the tops of cryptocurrency industry is well known to all crypto enthusiasts. It is one of the largest and most popular cryptocurrency exchanges which initially started in China but then relocated their headquarters to the crypto-friendly Island of Malta in the EU (but they are apparently not incorporated in Malta, read below for more) and opened couple of subsidiaries like Binance Jersey and Binance US to serve specific demographics and trader needs.
Binance is popular for its crypto to crypto exchange services. The company raised around $15 million in an ICO in July 2017. It immediately acquired 20,000 registered users as part of the raise.
Binance exploded onto the crypto world in the mania of 2017 and has since gone on to become the top crypto exchange in the world.
However, not everybody is a fan of Binance and having a good alternative that is as powerful and easy-to-use as Binance is a must for those people. As you will see in this guide, there are plenty of great Binance alternatives and we will briefly introduce them and their advantages over the Changpeng (aka CZ) led platform.
One of the most quoted reasons for Binance resentment are some very questionable actions of their charismatic CEO Changpeng. He cooperated with a highly disliked Justin Sun on multiple occasions, contemplated a bitcoin blockchain rollback and most recently sparked a controversy about the actual location of Binance HQs. Even though they led everyone to believe Binance is incorporated in Malta, Binance leadership relativized and backtracked some of their statements once it became known that Binance is not authorized to operate in Malta.
Binance leadership had a garbled response to it, saying:
"We have offices in Malta for customer services, and some compliance people there, but it's not the headquarters per say. It's the spiritual headquarters," Ted Lin, Binance's chief growth officer told Decrypt in a previous interview. "It's a name that people think about when they think about Binance."
All of this irked a lot of people and the search for a Binance alternative begun.
Since Binance is nowadays a huge ecosystem that includes both fiat to crypto services, spot and margin trading, we will first go over exchanges that are focused on fiat to crypto buying/selling than spot and finally margin trading exchanges that are similar to Binance.
9 Best Binance alternatives – exchanges like (or better than) Binance
---
Cex.io – best Binance alternative in Europe
---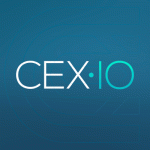 Started out in 2013, CEX.io is one of the oldest Bitcoin exchanges around. CEX.io is based out of London, England. It started out as a Bitcoin exchange and cloud mining provider; the first Bitcoin cloud mining company.
However, the cloud mining operations were closed on January 2015. Today CEX.io operates solely as a Bitcoin exchange. CEX.io is registered with FINCEN.
Cex.io used to be focused solely on buying/selling cryptocurrencies for fiat but in the last couple of years, they have added additional services to their platform, most notably spot trading but also margin trading, which is still in beta mode.
They do have a significantly lesser number of coins listed on their platform, in comparison to Binance, but all the big cap coins are there which should satisfy majority of regular traders. You can pick any coin from Bitcoin, Bitcoin Cash Ethereum, XRP, XLM, LTC, BTG, Tron, BTT, ATOM, MCH, BAT, Dash and Zcash.
Fees on Cex.io are also very acceptable: ACH and SEPA are free to deposit and withdrawal, while credit cards and bank transfers do have moderately high fees.
| USD | | |
| --- | --- | --- |
| Payment method | Deposit | Withdrawal |
| VISA | 2.99% | Service charge:up to 3% + $ 1.20Commission:up to $ 3.80 |
| MasterCard | 2.99% | Service charge:up to 1.8% + $ 1.20Commission:up to 1.2% + $ 3.80 |
| Bank transfer | $ 0 | 0.3% + $ 25.00 |
| ACH | $ 0 | $ 0 |
EUR
VISA
2.99%
€ 0Service charge:up to 3% + € 1.50Commission:up to € 3.50
MasterCard
2.99%
Service charge:up to 1.8% + € 1.50Commission:up to 1.2% + € 3.50
Bank transfer
€ 0
0.3% + € 25.00
SEPA
€ 0
€ 0
As for the trading fees, Cex.io charges following:
| | |
| --- | --- |
| Maker Fee: | 0.16% |
| Taker Fee: | 0.25% |
Biggest advantage over Binance is the fact that they are regulated company with transparent and upright regulatory status, unlike Binance. Cex.io is also available in the US making it a good alternative for Binance for US traders as well.
In case you want to learn more about Cex.io, here is a full Cex.io review.
Coinbase/Coinbase Pro – best Binance alternative in the US
---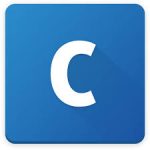 Coinbase was launched in 2012 in San Francisco, California. As a company operating in the United States, Coinbase is required to comply with U.S. laws and regulations, including state money transmission laws and regulations, the USA Patriot Act, the Bank Secrecy Act, and is registered with FinCEN as a Money Services Business.
Coinbase is divided in multiple subsidiaries that act as completely separate entities or as extensions of the main platform. One of such extensions is Coinbase Pro, a platform that is focused on crypto to crypto trading that can also accept ACH transfers directly to its accounts. Coinbase Pro also offers margin trading with leverage up to 3x (on BTC/USD and ETH/USD pairs, up to a limit of $10,000), or 2x (for BTC/EUR pair up to 3,000 EUR, and for LTC/USD pair up to $500).
Coinbase charges around 3.99% for credit/debit card purchases and 1.49% for bank transfer purchases.
Purchase Method
Coinbase Fees
U.S. Bank Account
1.49%
($0.15 minimum)
Coinbase Wallet (U.S. Dollars)
1.49%
Credit Card or Debit Card
3.99%
Fees on Coinbase Pro are: maker fees are 0% while taker fees vary based on 30 day volume.
Number of supported coins on Coinbase and Coinbase Pro is lower than on Binance – Coinbase platforms support 30 different coins, including all major large cap cryptocurrencies.
Coinbase in combination with Coinbase Pro is a good Binance substitute as its major advantage over Binance is its regulatory status and institutional support it got from major VC funds and personalities from financial sector. Coinbase also has its Coinbase card, one of the best cryptocurrency debit cards on the market.
Coinbase is of course available in the US making it a good alternative for Binance for US traders as well.
In case you want to learn more about Coinbase, here is a full Coinbase review and a direct Binance vs Coinbase comparison.
eToro
---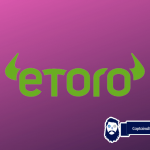 Even though eToro is primarily known as a forex and CFDs broker, they also offer commodities, stocks, ETFs, indices and since 2018 also cryptocurrencies. What is worth noting, eToro does offer purchases of actual coins, not only CFDs which is a case with other similar platforms like Plus500 or AvaTrade.
Although eToro does not charge any fees for opening or closing trades, it does charge a spread that varies depending on the instrument, e.g. A fee of 1% is calculated for buying or selling crypto assets on eToro. This can make it both cheaper or more expensive to trade than Binance, depending on the trading pair you choose.
In addition to this eToro charges a flat 5 payout fee while deposits are free.
Among crypto currency platforms, eToro stands out as one of the few platforms that offer users the ability to purchase crypto currencies via PayPal in combination with various other payment options. Other deposit and withdrawal options include: wire transfer (Swift and SEPA), Giropay, Skrill, Neteller, Credit Card.
As a multi-asset brokerage, eToro allows users to trade thousands of financial instruments, including over a dozen cryptocurrencies (all major coins such as Bitcoin, ETH, XRP, IOTA, EOS, XLM, ADA, EOS etc).
Currently eToro also offers margin trading and lets its users trade crypto currencies with up to 2 times leverage.
Major advantage over Binance is their regulatory status (regulated by the Cyprus Securities & Exchange Commission (CySEC)) and additional features like social trading and copy portfolios.
CopyPortfolios allows eToro users to easily invest in top trader portfolios so they can copy the trades of the best traders on the website. eToro users who invest in a CopyPortfolio let eToro manage their capital professionally and avoid the guesswork of trading.
In addition, eToro also offers a unique social feature known as CopyTrading which allows users to automatically copy the trades of other successful traders based on specific conditions.
All of this sets eToro as one of the better Binance alternatives on the market right now. eToro is also available in the United States (you can trade only real cryptos, no CFDs) making it a good alternative for Binance in USA.
In case you want to learn more about eToro, here is a full eToro review and a direct Binance vs eToro comparison.
81% of retail CFD accounts lose money
Cryptoassets are highly volatile and unregulated in the UK. No consumer protection. Tax on profits may apply.
BitFinex
---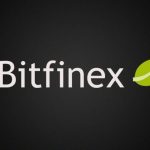 Bitfinex is a Hong Kong based trading exchange that was started in 2012 by Raphael Nicolle. The platform is both owned and operated by iFinex, Inc. and has climbed its way to the top of the crypto exchanges charts in terms of trading volumes and user activity on the platform.
On Bitfinex there are no extra fees for cryptocurrency deposits. For fiat money, the fee is 0.100% with a minimum fee of $60.
As for the trading fees, they depend on the size of your account. The more crypto you traded on Bitfinex, the less fees you pay. They also have their own coin, Unus Sed LEO coin which, if used, reduces all fees by 25%.
If you traded less than $500k you pay 0.1% maker fees and 0.2% taker fees. It gets cut by 20% by every next $500k you traded on their platform.
Since Bitfinex is crypto-to-crypto exchange, you can fund your Bitfinex account by depositing tokens from your external wallet or a third party exchange. In 2019, they also added support for fiat deposits which is pretty complicated and is not really geared for small traders as they have minimum deposit amounts and a cumbersome process of depositing.
Bitfinex offers all major digital assets & cryptocurrencies for spot-exchanging, including Bitcoin, Ethereum, EOS, Litecoin, Ripple, NEO, Monero and many more.
Bitfinex also offers leveraged margin trading through a peer-to-peer funding market, allowing users to securely trade with up to 3.3x leverage.
Bitfinex is known as the Tether gateway as the same company that started Tether is the owner of Bitfinex as well. This is by far the thing Bitfinex is most known for.
BitFinex is one of the rare exchanges that is even more intransparent in their dealings than Binance. Bitfinex has a lot of scandals pinned to its name. From issues they had with banks closing down their accounts and refusing to cooperate to constant Tether printing saga and allegations of unbacked coins, Bitfinex's reputation took a hit. The New York Attorney General's office has alleged that crypto exchange Bitfinex lost $850 million and subsequently used funds from affiliated stablecoin operator Tether to secretly cover the shortfall, according to an announcement published on April 25.
BitFinex is known as the place where the biggest crypto whales like to trade and manipulate the markets to their advantage. Other than that, it offers little benefits to a regular user over what he can find on Binance making it a weak alternative to Binance.
In case you want to learn more about BitFinex, here is a full BitFinex review.
Kraken – best regulated Binance alternative
---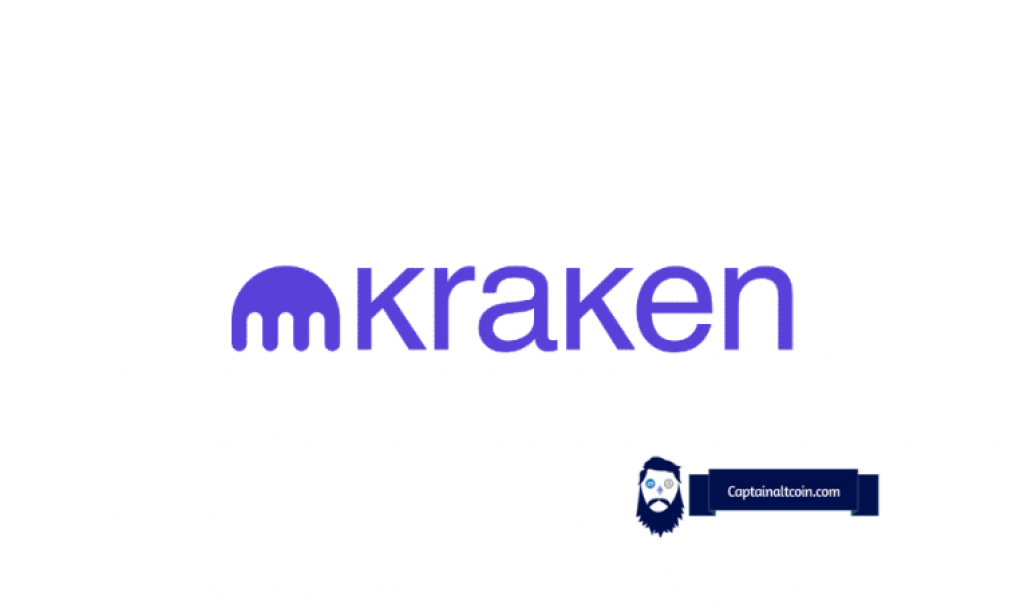 Kraken is a San Francisco based cryptocurrency exchange, operating in Canada, the EU, Japan and the US. It is the world's largest Bitcoin exchange in euro volume and liquidity. If security is your biggest concern, then Kraken is the best Binance alternative as it is much better than Binance in that regard (primarily because of its transparent regulatory status).
Kraken supports fiat currencies: euros, US dollars, Canadian dollars and Japanese yen. On the other hand, it supports 33 digital currencies, including: Bitcoin(XBT), Ethereum (ETH), Bitcoin Cash (BCH), Monero (XMR), Dash (DASH), Litecoin (LTC), Ripple (XRP), Stellar/Lumens (XLM), Ethereum Classic (ETC), Augur REP tokens (REP), ICONOMI (ICN), Melon (MLN), Zcash (ZEC), Dogecoin (XDG), Tether (USDT), Gnosis (GNO), and EOS (EOS).
Kraken is known for its very affordable fees – for fiat deposits in USD they charge only $5 for bank wires and are completely free for SWIFT deposits. Their fee structure is similar in other fiat currencies as well. As for the trading fees, they are also acceptable.
Different fees are applied for maker and taker. Maker's fee range from 0.16% for trading volume of under $50.000 and 0% for trading volumes of above $10 million.
Taker's fee range from 0.26% for trading volume of under $50.000 and 0.10% for trading volume of above $10 million.
Kraken currently offers up to 5x leverage. The maximum level of leverage you can use depends on the margin pair you're trading. Higher amounts of leverage (up to 50x) are available on Kraken Futures which is a separate division of Kraken platform.
Kraken is a good Binance alternative as it is superior to Binance in terms of regulatory status since the company is fully regulated and licensed financial institution. Also, Kraken is one of rare exchanges that can compete with Binance's low fees. They do fall short in terms of listed crypto assets as Binance is absolutely dominating this criterion no matter who is on the other side of the comparison duel.
Kraken is of course available in the US making it a good Binance alternative for US.
In case you want to learn more about Kraken, here is a full Kraken review.
Bibox
---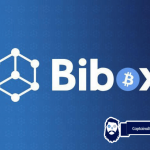 Bibox came to be in China sometime in 2017, with several former employees of other industry giants (Binance, OKCoin, Huobi) breaking off of their original platforms and joining forces to create the exchange we're taking a closer look at today.
Looking to diversify their mostly Chinese trading community, Bibox recently announced their intention to open Bibox Europe. This platform (currently still in beta) will obviously be aimed at western customers; it will also be regulated by Swiss authorities, restricting access only to individuals from some ex-Yugoslav and ex-soviet countries (nothing that a decent VPN won't fix). Currently the exchange has operating centers in the U.S., Canada, Switzerland, Singapore, South Korea, Japan, Estonia, among other countries and regions.
Bibox has garnered a reputation in the community as somewhat of a good place to go to when you're looking for so-called "shitcoins", a popular term used by the community for anything that basically isn't Bitcoin or Ethereum.
Bibox's trading fees for both takers and makers are now 0.10%. These fees are 2.5x lower than the industry average which hovers around 0.25% making it one of Bibox's main selling points.
Additionally, similar to the Binance model, if you trade with the exchange's native token (the BIX token), your fees are discounted for another 50%. This results in an incredible cheap fees that are 5x lower than the industry standard.
There are currently over 90 digital assets listed on the exchange, with 200+ market pairs linked to the 5 base currencies of BTC, ETH, USDT, DAI and BIX (Bibox's native token) being available. Besides those popular currencies, Bibox lets its users trade a wide variety of lesser known coins/tokens.
Bibox is a crypto-only exchange and you can't deposit fiat currencies but only one of the supported cryptocurrencies to its corresponding Bibox wallet.
Bibox is still relatively small but it is one of the rare exchanges that can somewhat cope with Binance when it comes to the cryptocurrency offering. They do have advantage of being in a more clarified regulatory status as their branches in diverse countries worldwide are compliant to local regulations and operate like real businesses, unlike Binance that goes talks about "spiritual headquarters" and philosophize about, what should be, hard business facts.
In case you want to learn more about Bibox, here is a full Bibox review.
Bitpanda
---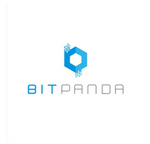 Bitpanda is a cryptocurrency exchange that specializes in buying and selling Bitcoins worldwide but with special focus on Eurozone. The company was started in late 2014 and has since seen a huge growth and became one of the more popular platforms for purchasing Bitcoins around Europe.
Bitpanda fees for buying bitcoin (only bitcoin) are 1.49% and 1.29% for selling it. One important note is that fees are already incorporated into the price in real time so they are not as transparent as other exchanges.
SOFORT and credit cards have a 2% fee (which is relatively low). Skrill has an additional fee of ~3.77%, and Neteller is a bit lower than Skrill. Using a voucher or Giropay is the cheapest methods for buying Bitcoins on BitPanda. These are all fees charged on Bitpanda platform, one of the services that Bitpanda offers.
The other service Bitpanda started is their Bitpanda Pro Exchange, where you can do crypto to crypto trades. As for the trading fees on this division of Bitpanda, they are among lowest fees in the industry with 0.1% maker and taker fees, which can decrease even further depending on your 30-day trading volume.
In addition, you are able to get an additional discount of 25% when using BEST for paying trading fees.
Verified users can use a host of different solutions to deposit fiat money into Bitpanda. These are: SEPA, GIROPAY/EPS, iDEAL, SOFORT, NETELLER, Skrill, Zimpler, Visa, and Mastercard to their Euro Wallet. Bitpanda To Go vouchers can be redeemed for cryptocurrencies directly.
Bitpanda's offering of coins keeps growing by month. Right now it supports all the major coins like Bitcoin, Litecoin, Ethereum, DASH, XRP, BCH, IOTA, EOS, ADA, Tron, LINK, BAT, Lisk, Waves, Cosmos, ETC, NEO, Tezos, ZCASH, XLM, Augur, 0x, OMG and their native tokens BEST and Pantos.
Bitpanda worked for a long time without any official license and with an unclear regulatory status. However, in April 2019, Bitpanda received a Payment Services Directive 2 (PSD2) license from the Austrian Financial Market Authority. The license allows Bitpanda to provide payment and new fintech services in the Euro zone.
What makes Bitpanda one of the best alternative to Binance?
Again, just like with other exchanges, BitPanda is established business with transparent business structure. It also has very affordable fees, relatively broad offering of cryptocurrencies and a plethora of different methods you can use to buy crypto on their platform.
If you want to find out more about Bitpanda, here is our full Bitpanda review and also a direct comparison of Binance vs Bitpanda.
BitMex – best Binance competitor for derivative trading
---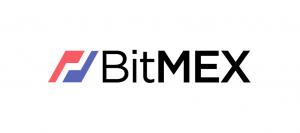 BitMex is included in the list primarily for the sake of margin traders and as an alternative to Binance Futures division.
BitMex is based in the Republic of Seychelles and they offer a margin-trading service for experienced, professional Bitcoin traders.
Up to 100x leverage is available to users for Bitcoin, up to 50x for Ethereum, and up to 33.3x for Litecoin. There is also a selection of altcoins for spot and futures markets.
BitMex has very competitive fees and most users will find them almost negligible relative to the chunky profits to be made if you're a savvy operator. The fees on Perpetual Swaps (and some of the futures) are currently -0.025% for the market makers and 0.075% for the market takers, so the maker actually grabs a little rebate on trades. You can read more about BitMex fees through this link.
BitMex is crypto only exchange so all deposits and withdrawals can be made strictly in bitcoin. Deposits and withdrawals are free of charge, which is always very pleasing. Once you're done trading, you shouldn't be left with any hidden costs (other than the Bitcoin network fees).
BitMEX supports the following cryptocurrencies:
Bitcoin (XBT)
Bitcoin Cash (BCH)
Ethereum (ETH)
Ethereum Classic (ETC)
Litecoin (LTC)
Ripple Token (XRP)
Monero (XMR)
Dash (DASH)
Zcash (ZEC)
Cardano (ADA)
Tron (TRX)
EOS Token (EOS)
BitMex is the heaven for crypto margin traders – it is the absolute leader among cryptocurrency futures exchanges. However, one parameter where everyone else in this list (except of BitFinex) beat Binance is regulatory status is not a strong suite for BitMex either. They are as shady as Binance, when not even more. There are countless complaints about BitMex malpractice, insider trading, liquidations of traders because of inexplicable price crashes or spikes etc. So, BitMex and Binance are on an equal footing when it comes to this.
Nevertheless, BitMex is a good Binance alternative if you are into margin trading but don't want to do it on Binance.
Learn more about BitMex in our BitMex review and see how it fares against Binance in our BitMex vs Binance head to head comparison.
ByBit
---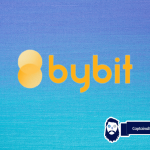 Another platform included in the list only on the basis of their margin trading abilities as a Binance Futures alternative.
Bybit is a crypto exchange located in the British Virgin Islands. It is a cryptocurrency derivatives platform with only two trading pairs: BTC/USD, XRP/USD, EOS/USD and ETH/USD.
At Bybit, takers are charged 0.075% per order while the makers fee is -0.025%, essentially all the same like BitMex. This essentially means that each maker get paid to trade. For example let's say that you are the maker in an order where you purchase cryptocurrency for USD 1,000. This means that instead of paying USD 1,000, you will only have to pay USD 997.50. This is a very competitive trait indeed.
You can trade at 100x leverage on Bybit for BTC and ETH pairs and 25x on EOS and XRP. Their matching engine is allegedly capable of up to 100,000 TPS (Transactions Per Second) which is incredibly impressive and a great future for anyone interested in leveraged trading.

It is a crypto-only exchange and has, just like Binance, no official financial watchdog that licensed it for operations.
See how good is ByBit in our detailed review of their platform.
Conclusion – which exchanges are better than Binance?
---
Well, there you have it – an extensive list of top Binance competitors that are lining up as the main contenders for the crown of a leading cryptocurrency exchange. For now, Binance is still ahead of the pack as it keeps a crazy pace of innovation and expansion, leaving its competitors to emulate their moves.
FAQs
---

CaptainAltcoin's writers and guest post authors may or may not have a vested interest in any of the mentioned projects and businesses. None of the content on CaptainAltcoin is investment advice nor is it a replacement for advice from a certified financial planner. The views expressed in this article are those of the author and do not necessarily reflect the official policy or position of CaptainAltcoin.com