Binance Cloud Mining Review – Is Binance Pool Worth It?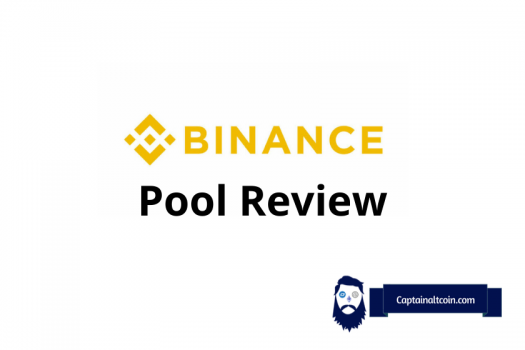 Binance Cloud Mining Review – Is Binance Pool Worth It?
Low fees
Fast Payouts
Various coins offered
What Is Binance Smart Pool
---
Binance is a platform where users can exchange commonly used cryptocurrencies and store their electronic funds. With their new Pool feature, users can deposit their coins which the user then receives interest on. The Binance pool is powered by miners, these minors offer their computing power in exchange for funds. e
The benefit of Binance Pool is that it allows miners to switch seamlessly between different cryptos using the same algorithm, making an easier earning experience.
That isn't the only benefit though. The pool reduces the time devoted by the miners while mining and boosts the income spawned by mining. Binance smart pool automatically initiates working on those cryptocurrencies which spawn the highest profit. 
Binance Cloud Mining is a new product that Binance Pool released in November 2022. It lets users earn mining rewards from Binance's cryptocurrency mining pool without having to buy, set up, or run mining equipment.
Binance Cloud Mining only lets you mine Bitcoin, and you can sign up for it every Tuesday from 04:00 (UTC) to 14:00 (UTC) on a first-come, first-served basis (UTC). For users to subscribe to Cloud Mining products and get free management fees during the Activity Period, their accounts must be verified.
To start cloud mining with Binance, users need to log in to their Binance account and click "Earn," "Binance Pool," and "Cloud Mining." Then they can choose a product, change how much hash rate they want to buy, and pick a currency to pay with (currently, Binance supports USDT and BUSD).
Users must pay for their hash rate and electricity up front, read and agree to the service agreement, and then click "Confirm." Binance will take the agreed-upon amount from the user's Spot Wallet once the order is confirmed. After the settlement is done, users' mining earnings will be sent to their Binance Funding Wallet.
In the last year, Binance Pool has been responsible for about 11% of the total hash rate on the Bitcoin network and has mined 11,37% of blocks (2,980) in the last six months (as of November 2022).

But it's important to know that cloud mining usually requires users to sign a fixed contract in which they pay for hash rate and electricity over a set period of time. Earnings estimates for the length of the contract may show a profit, but if the price of the token being mined goes down during that time, users could lose money instead. Cloud mining is not a surefire way to make money.
In conclusion, Binance Cloud Mining is a safe option for people who want to try cloud mining without having to worry about hardware, site-sourcing, or mining farms. Before investing in cloud mining, users should think carefully about their investment experience, financial situation, investment goals, and how much risk they are willing to take. They should also be careful and watch out for scams, like when bad people take money for "cloud mining" but don't actually do anything.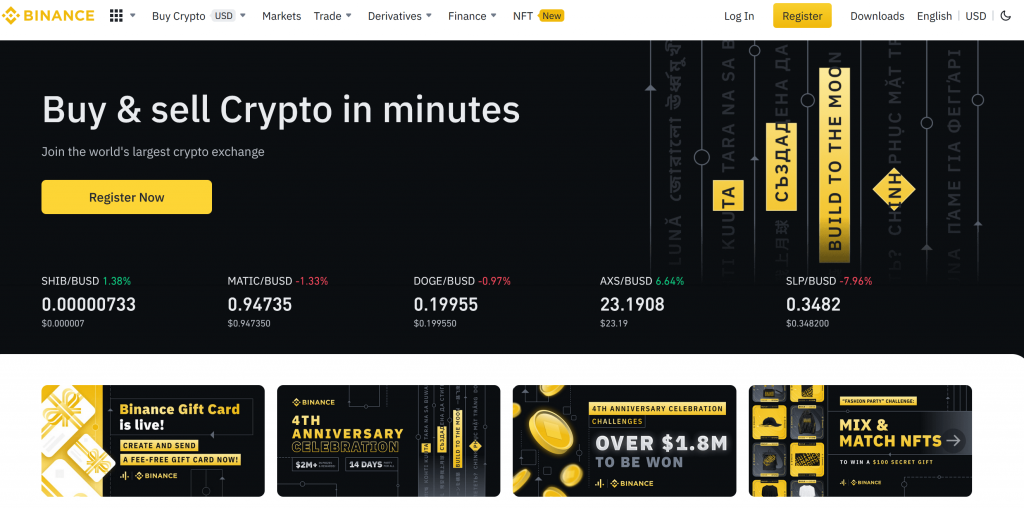 The same algorithm enables the miners to auto-switch their hash rate to various cryptocurrencies. SHA256 algorithm is presently being supported by the Binance smart pool, which allows the miners to work on BTC, BCH, and BSV.
What Coins Can You Mine on Binance Pool
---
Numerous coins can be exchanged at Binance pool such as:-
2. Ethereum
4. Binance USD
9. Filecoin
These are some of the most popular cryptocurrencies exchanged on the platform.
What Is Binance Pool's Hashrate
---
In the crypto environment, mining is measured by its "hash" rate. This is an indicator of the speed of the mining. New users to the Binance Pool will receive no less than 100 TeraHashes/s.
Hash Rate Resale
---
Hashrate resale allows users to sell a portion of their hash rate to another user, either as an absolute value or a percentage of their total hash rate. This allows various sorts of hash rate suppliers to assign their hash rate in a flexible manner and give a flexible method for distribution among miners in mining cooperatives.
What Are the Fees
---
A charge of only 0.5% is deducted as a fee on the utilization of the Binance Ethereum mining pool which makes use of FFPS mining. Nodes have been deployed by the Binance pool all over the world to encourage interaction by the international mining community. The Binance pool does not have a minimum deposit requirement for ETH.
How Often Does Binance Pool Payout
---
Earnings are directly transferred to the Binance pool account by 10:00 (UTC) every day after the calculations are developed. Binance pays out the earnings to their users once per day.
Binance Offers Both Staking and Mining Pools
---
Binance offers two methods to earn profit or rewards. Both methods have their own advantages and flaws so it is important to analyze them carefully and in relation to your situation.
Staking Pool
---
To raise the odds of being rewarded, what the stakeholders do is gather all of their
Arithmetical funds in order to amplify their chances of being rewarded. To put it in another way, numerous stakeholders combine their staking power in order to earn higher rewards and earn those rewards more frequently.
The term "Staking" pool relates to Proof-of-Stake blockchains. The pool supports various of these coins and blockchains, by locking away your funds you gain coins in return, the amount depending on your stake. Pool operators and stakeholders are the managers and decision-makers of the stake pool who lock their respective coins in a certain blockchain address.
In some cases, a requirement is put in front of the users by some pools that they must stake their coins with a third party. However, a number of substitutes are present, which permits the stakeholders to have custody of their coins whilst still earning rewards for staking.
Mining Pool
---
A charge of 0.5% pool fee is deducted by Binance for using Binance Ethereum mining pool which brings into play the FPPS mining method. This is a good rate, though when it comes to other coins, Binance charges a much larger 2.5%. Nodes are being launched by Binance internationally to support the usage of miners across the globe.
Just like the staking pool, Mining pool rewards are distributed every 24 hours.
Read also:
How to Join Binance Pools
---
Following is how you can connect to the Binance pool:-
1. Start by linking your mining hardware/computer to your Binance mining account
2. On the configuration page of the mining machine, configure the mining URL and worker ID.
4. Select a payment method.
5. First, go to Mining Account Management.
6. Select more settings.
7. Payment settings.
8. Select smart pool and click save.
9. Binance smart pool date is adjusted according to the T day theory; this indicates that the Binance pool will get into the action a day after (T+1) when users sets (T), and the users will get the income of their smart pool after two days (T+2).
10. Keep checking the settlement income and real-time income.
On the statistics page of the smart pool, users are given the ability to check the Today Estimated Income BTC, BCH, and BSV whilst using the smart pool.
General earnings are visible to the users. In addition to this, users can also access the extra bonus page, which collects the additional earnings from the smart pool.
Read also:
FAQs
---
PROS
Low fees
Fast Payouts
Various coins offered

CaptainAltcoin's writers and guest post authors may or may not have a vested interest in any of the mentioned projects and businesses. None of the content on CaptainAltcoin is investment advice nor is it a replacement for advice from a certified financial planner. The views expressed in this article are those of the author and do not necessarily reflect the official policy or position of CaptainAltcoin.com