NapBots Review – Price, Trading Strategies, Profitability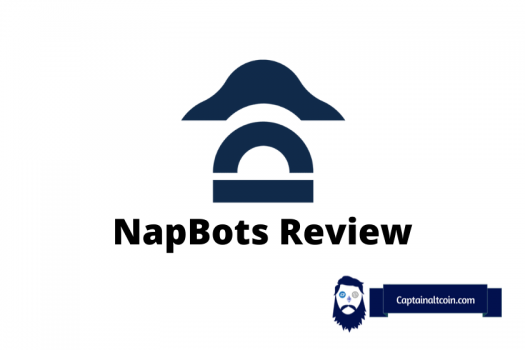 NapBots Review – Price, Trading Strategies, Profitability
The landing page looks powerful - recently upgraded A lot of exciting features such as crypto trading bots, signals, indexes & DCA, smart trading, portfolio tracker, and multi-account service
A 7-day free trial
User-friendly
What is NapBots?
---
As your crypto portfolio grows you are more and more into the trading business. Trading requires a lot of time and dedication and therefore, crypto platforms that help traders automate their daily traders are emerging and becoming more popular. In this article, we will take a close look at one of those platforms – NapBots. 
NapBots is a crypto cloud-based platform that allows its users to fully use an automated crypto bot. As with every other crypto bot basically, NapBots will automatically operate trades based on the trading strategies you have previously chosen. Quite recently NapBots has established its new platform with a new interface and functions.  
NapBots supports various exchanges (nine in total) such as Binance, Bitmex, Bitfinex, Okex, Kraken, Bitpanda, and Bitstamp. Exchanges increase liquidity to your trading bot and the security of the platform as well. One thing I particularly liked about NapBots is that the platform is suitable for all level traders, from beginners to "average" traders, and finally for professionals as well. 
In this review, we will describe how NapBots works and what are the main features of the platform. So, without further ado, let's jump into details.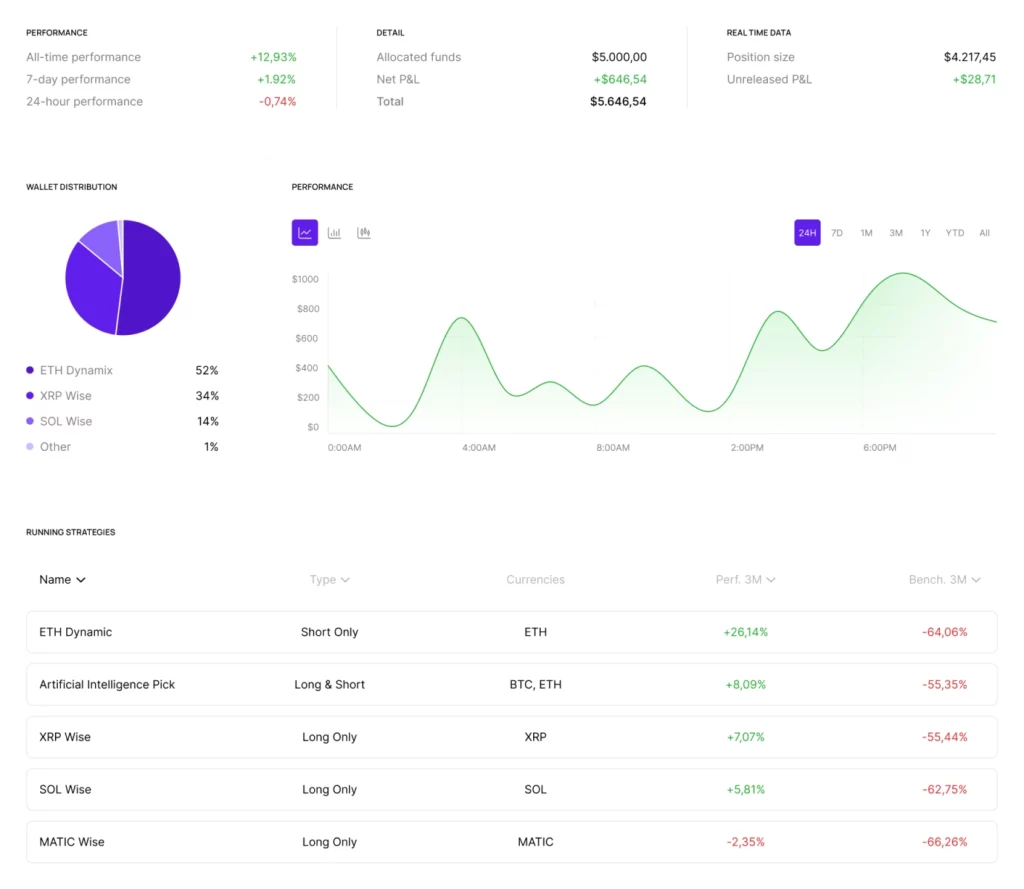 NapBots main features
---
When you open NapBots' landing page, you can immediately notice the team has put some serious work behind it. 
The main focus is on the features and those are crypto copy trading bots, signals, indexes & DCA, smart trading, portfolio tracker, and multi-account service. So, let me describe each one in simple, plain language. 
Trading bots (auto-rebalancing, day-trading)
---
The first and focal feature of every automated trading crypto platform. NapBots offers two ways to automate your trades – auto-rebalancing which means a long-term strategy where you have auto-generated trades. The day-trading option is focused on daily trades. 
Crypto signals
---
One of the favorite services of all crypto traders. Crypto signals help you indicate the right time to buy or sell a cryptocurrency. Choosing the best signal provider can more often than not be crucial in earning profits in trading. 
Indexes & DCA
---
For those of you not familiar with the term, a DCA (or "Dollar Cost Averaging") strategy is the practice of investing in a currency at preset intervals to reduce the entry price of a position over time and mitigate volatility risk.
Smart trading
---
Smart trading was added as a feature of NapBots in the recent upgrade. The feature offers some advanced services to traders such as "Take profit" or "Stop-loss". 
Crypto portfolio
---
It is becoming widely popular that crypto platforms offer multiple services to crypto traders so that they can have all the significant functions they need in one place. Therefore, NapBots added a "portfolio tracker" feature that you can use to easily, safely, and precisely manage your portfolio. 
Multi-account
---
The multi-account feature is pretty much self-explanatory. If you have crypto on multiple exchanges supported by Napbots, you can connect them all at the same time with your NapBots account. 
Automated Trading at NapBots: Exactly How Does it Work?
---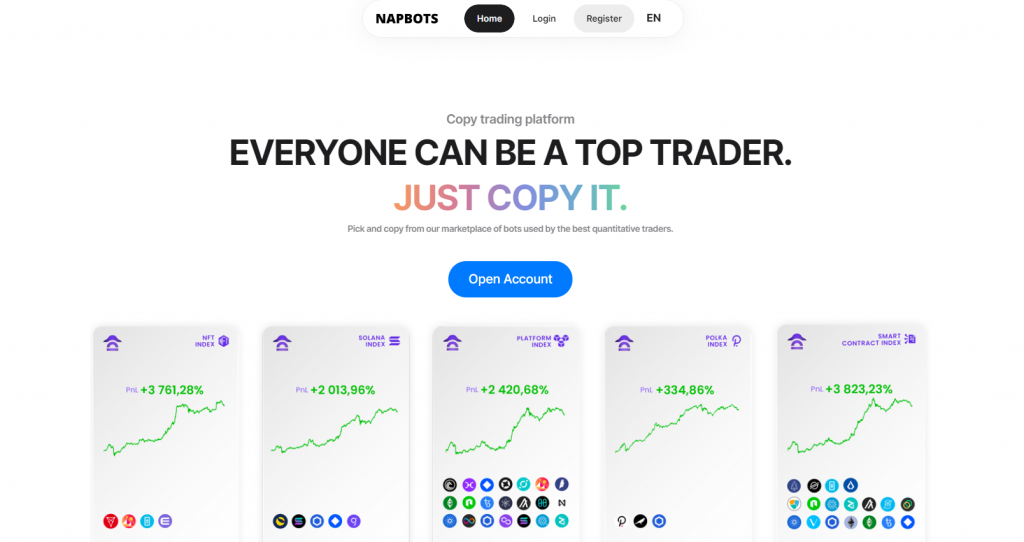 In this section, it is fair to describe how the automated trading bot works. The reason behind it is quite simple, more often than not trading beginners think that they will just set up a trading bot and constantly earn money. In the reality, this is not always the case. Crypto trading bots are not "no error" machines and can produce inefficient trades. 
However, the main purpose of the bots is to save you time and exclude human emotions while deciding what trade is next. Quite often it happens that emotions like fear and being too irrational result in bad trades. 
Once you set up your trading strategy with NapBots, you do not have to spend any more time analyzing the crypto market. In fact, NapBots automated trading bot can run 24 hours a day and completely save you from losing time on your trades. But, what is the actual success rate of the crypto trading bots? I found the fact that a trading bot can increase your trading success rate up to 97 percent (better than your manual trading) and it specifically works fine during the Bull run. 
Read also:
Trading strategies offered by Napbots
---
Let's look now at crypto trading strategies that you can set on your NapBot. The rule of the platform is to launch new crypto trading strategies every 3 months, so make sure you are up-to-date. The platform currently offers around 26 crypto trading strategies.
Factors on which these crypto trading strategies were based are price-based indicators, not including take profits or stop losses, volumes, and funding fees. When it comes to the type of crypto trading strategies, there are hourly, daily, and weekly, or in other words, high, medium, and low frequency.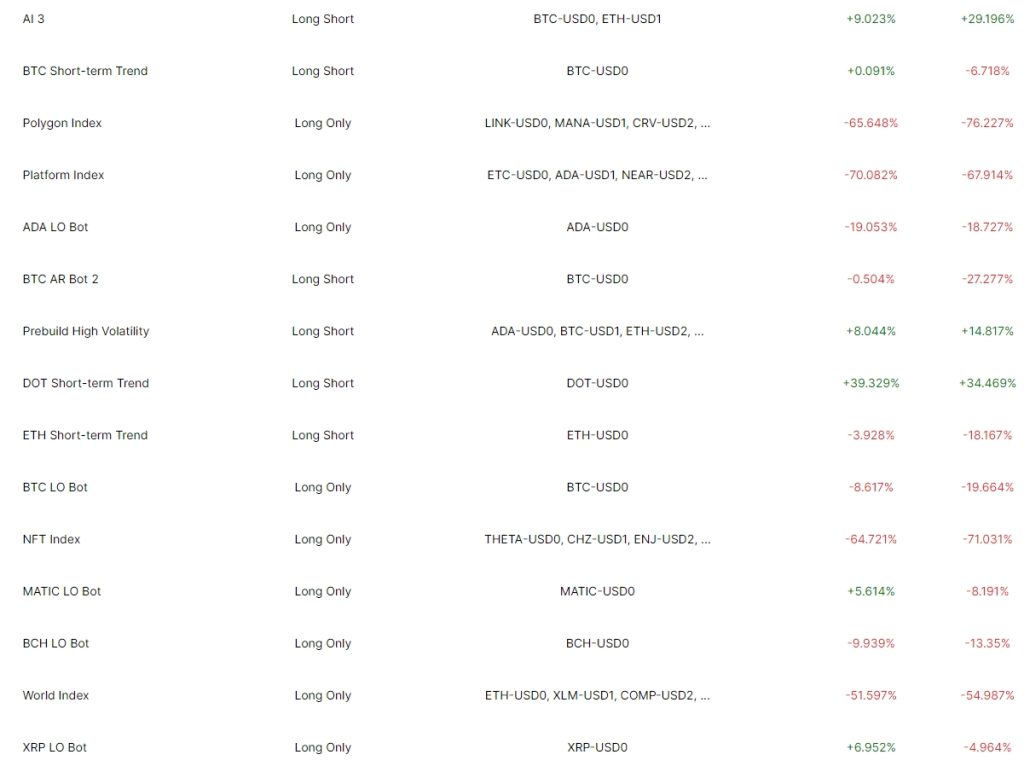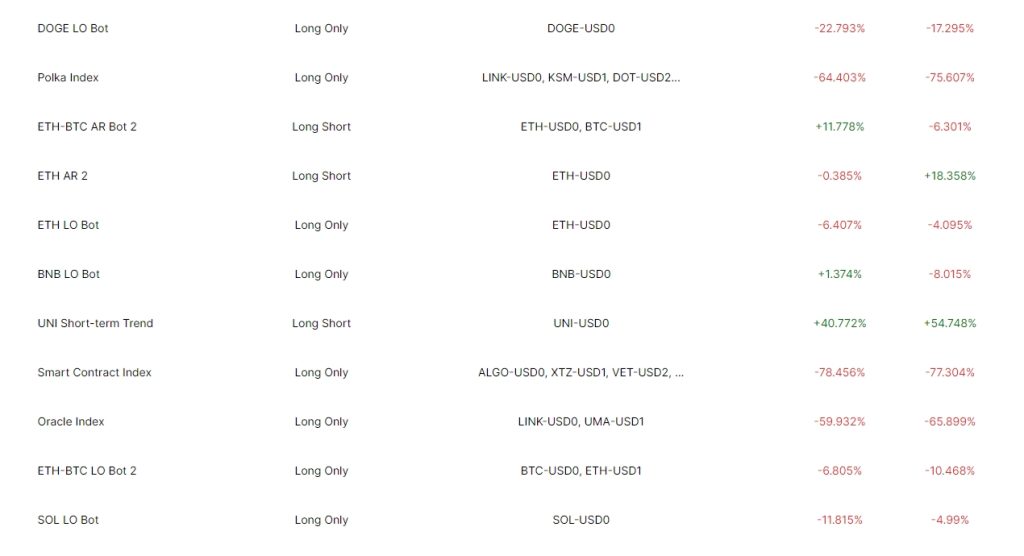 How Does the Robot take Positions in the Market?
---
The first thing worth noting here is that the NapBots does not require you to deposit any funds to your account. It will rather use funds that are in your exchanges. For example, if you utilize the robot on KRAKEN, you will have to have funds in your Kraken account. 
Secondly, you will have to "give" your bot the authority to make trades instead of you and link your crypto exchange API keys with your NapBots account. The process here varies from exchange to exchange but nevertheless, you will have to discover your API keys to the NapBot. 
Finally, you will have to go to your NapBots account and paste the needed exchange API keys. NapBots is ready to take positions on the market at that point.  
How To: Set Up an Account With NapBots
---
Setting up an account with NapBots should be a fairly easy process. All you need to do is to enter your email then password twice and then confirm your email with the link they sent you. At this point, you are ready to purchase some of the plans and start using the platform, but more about plans and pricing is a bit below. 
NapBots supported Exchanges and Coins
---
The list of supported exchanges on NapBots is:
BINANCE
BITFINEX
BITMEX
BITPANDA (bot only)
BITSTAMP (bot only)
FTX
Kraken
OKEX (bot only)
PHEMEX (bot only)
When it comes to coins, NapBots supports major cryptocurrencies such as Bitcoin, Ethereum, Bitcoin Cash, Binance Coin, Ripple, EOS, or Litecoin. The system wants to support only with the most liquidity which makes perfect sense. 
NapBots Pricing
---
NapBots offers three subscription plans to its users and those are: 
Silver plan (16 euros per month)
Gold plan (41 euros per month)
Platinum plan (83 euros per month)
 Please note that NapBots offers a 7-day trial period as well, so you can try the platform for free and decide whether you want to use it or no within 7 days. It seems like a fair offer. 
Since the price for each plan is different, features are different as well. So, some features such as copy daily and hourly bot, leverage trading, or short bot are not supported with the Silver plan. Please check more about NapBots' pricing here. 
Customer Support And Public Reviews
---
NapBots offers a chatbot to its users. However (as with the majority of chatbots), only simple issues can be resolved with it. If you have an issue or question that requires more dedication, feel free to contact them via email at support@NapBots.com or via their Telegram group. 
When it comes to public reviews, I have not found any heavily negative reviews. Furthermore, NapBots has a pretty respectful score of 4.0 on one of the most significant review platforms, TrustPilot. 
NapBots Review: The Bottom Line?
---
NapBots is definitely one of the most significant and best crypto trading bot platforms. With a variety of features such as crypto trading bots, signals, indexes & DCA, smart trading, portfolio tracker, and multi-account service it offers traders everything they need in order to successfully earn profits with the trading bot. 
However, please be careful with trading bots, it does not guarantee profits. Trading bots work based on the past, and the past is not always the same as the future in crypto.
Keep in mind that these are only my opinions based on my thorough investigation of the NapBots. Please do your own research before deciding whether you want to use this trading bot or not.
At this point, it is good to note that all opinions and suggestions written in this article are not considered financial advice.
Frequently Asked Questions
---
Read also:
PROS
The landing page looks powerful - recently upgraded A lot of exciting features such as crypto trading bots, signals, indexes & DCA, smart trading, portfolio tracker, and multi-account service
A 7-day free trial
User-friendly
CONS
The limited number of exchanges is supported (only nine)
Still, a new platform has not established a high position in the market

CaptainAltcoin's writers and guest post authors may or may not have a vested interest in any of the mentioned projects and businesses. None of the content on CaptainAltcoin is investment advice nor is it a replacement for advice from a certified financial planner. The views expressed in this article are those of the author and do not necessarily reflect the official policy or position of CaptainAltcoin.com