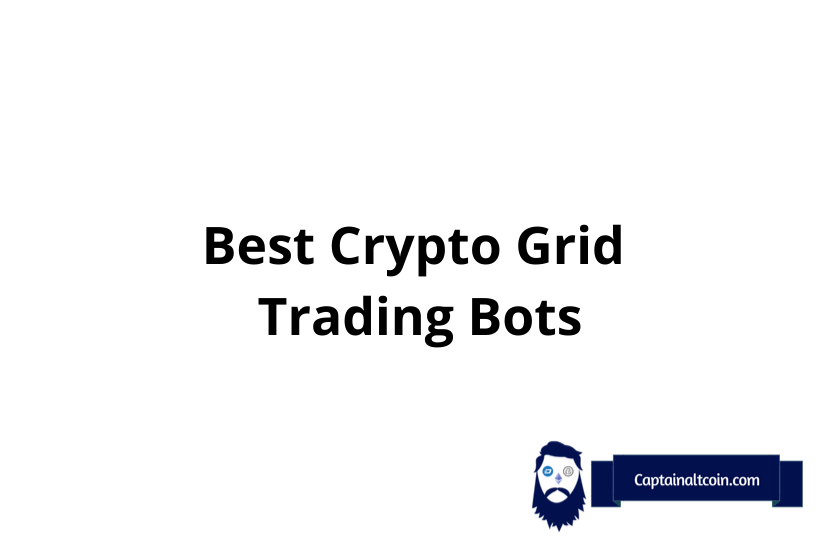 Crypto grid bots are excellent for passive income earning (up to 60% APR) in a sideways market with a moderately volatile crypto trading pair that closely mirrors each other price movements.
A very important thing to consider when employing grid trading is to choose a proper crypto pair for grid bot and also an exchange where you do grid trading (fees add up quickly so it needs to have low fees and high liquidity to avoid slippage).
So what are the best crypto pairs for grid trading
---
BTC/ETH
This is by far the most used trading pair in the crypto industry on literally every exchange. They have strong liquidity, high market cap, and it's moderately violate, so it makes it perfect for scalping.
BTC and ETH prices have a high correlation coefficient of 0.94 according to Cryptowat.ch. This means that their price moves mirror each other but not at the same time which is ideal for grid trading as that is precisely what is needed in order to earn money from this technique.
Moreover, you don't risk being stuck in a shitcoin as you will be holding either ETH or BTC. So the best coin for grid trading is BTC paired with ETH.
BTC/BNB
Another great pair with high liquidity and enough volatility to make grid trading possible. BNB outperformed bitcoin in the last 2 years so there is no risk of ending up with a bag of worthless tokens.
Their correlation coefficient is 0.77 which is also in the positive range and means that coins tend to move together.
ETH/BNB
Another great pair with little risks, high liquidity and solid volatility.
Correlation coefficient is high and stands at 0.84.
BTC/SOL
Solana stood its ground during the bear markets and moves up and down often enough to make scalping prudent.
Correlation coefficient is high and stands at 0.83.
ETH/SOL
Just like with BTCSOL pair, this one is a good grid trading pair.
Correlation coefficient is high and stands at 0.88.
Now, let's discuss the best crypto grid bot (that works on Binance, Kucoin, Bitfinex etc). Here comes the list.
What are the best crypto grid trading bots?
---
Let's first have a quick look at the 3 best crypto trading bots and after that, we will go through each of them in details and some of their main competitors.

completely FREE to use (18 different bots)
huge pool of successful traders you can copy
Low trading fees
What is Grid Trading?
---
The idea of grid trading is to place a series of purchasing and selling orders at intervals that are predefined around a fixed price, this then develops a commerce grid over time. Grid trading excels in a market that is very volatile, with regular variations in the price as it assures profitability every time that the selling price overtakes the selling price during a lateral price movement.
This is done by automatically executing purchase orders that go onto higher sell orders, which in turn removes the need for market forecasting. Grid trading also allows you to sit back and automate your trading, which can alleviate some of the micromanaging that is usually required with most trading strategies, potentially allowing profits to roll in on a regular basis.
👉 To get the most out of grid trading, there are a variety of factors that must be taken into account to get the most in the way of earnings out of the strategy. There are methods that can be used to get the most out of the volatility of the market of each coin. The best candidates for grid trading are usually the coins that have frequent ups and downs, however maintaining a fairly consistent price.
This is because they allow for many trades that are profitable, while also giving the bot time to run without its parameters having to be tweaked. If the market was consistently going up or down, the results would be a lot less consistent as the bot will have to be tweaked a lot to keep up with the market. In some extreme cases of this, the bot will not work at all and you will just lose money on it, or miss out on profits.
Pionex
---
By far the best crypto bot on the market. The best thing is that is completely free since Pionex is actually and exchange that has 18 different bots built in.
Grid trading is where Pionex excels with users achieveing 30-60% APRs on the grid bots on Pionex.
Here are some of its advantages over its competitors:
high liquidity provided by its partners from Binance and Huobi Global
free to use
low fees at 0.10% per trade
you can set up multiple bots for one trading pair
you can release profit without stopping the bot
you can edit the price range of your grid bots
you can also pause the bot, add a trailing up order, add investment to the actively running bot etc.
Fee: 0.05% trading fee for maker and taker.
This makes Pionex (btw. Pionex is also an exchange which compares great vs top dogs like Binance) by far the best crypto grid trading bot.
Binance Grid trading bot
---
Being the leading crypto exchange, Binance offers a Grid Trading Bot that allows for trading to be completed on the already popular exchange. However, this trading bot is only available on their futures market, making it more suitable for people who are more into perpetual futures trading. This Grid Trading Bot is not a very good one for newer traders as it has the risk of getting funds liquidated for people who don't know what they're doing. Binance's Grid Trading Bot is slightly different from most other Grid Trading Bots as it won't hold positions, but instead shorts or longs over each grid where the price reaches the buy or sell threshold.
Bitsgap
---
This is one of the top crypto bots as it allows for easy management of the user's crypto holdings, the bot can evaluate and choose the coin with the highest potential from over 10000 cryptocurrency pairs. The bot allows trading between more than 25 major exchanges in one single interface. Another benefit to this bot is the fact that it allows for a very quick sign-up and only requires the verification of an email account.
Price: The starting plan is $19/month and the pro plan is $110/month. There is however a free trial that is available to users
Below are some tips on how to find the best crypto pairs for grid trading
👉 Grid Trading is for when the market moves sideways → A Pair that has MANY and HUGE Ups and Downs, while its average price doesn't change much over a longer period, is most certainly a GOOD pair for Grid Trading.
👉 a high "Grid Profit" means NOTHING! If a coin pumps for 100% every Grid Bot will show a nice "Grid Profit", but in reality everyone making a simple Limit-Sell, or Trailing Stop Order, would have been way better off, than anyone running a Grid.
👉 If you cancel and remake your grid because the price pumps/dumps out of your Grid-Price range > you make some loss which you don't see. (Keep that in mind)
👉 always try to use a price range, which will hold for a while (at least a few days, better weeks)
👉 making profitable short time grids and canceling + remaking them hourly/daily is a bad strategy, even though it always shows you a good % grid profit.
👉 to evaluate if a grid is good, you need to look at more than just the grid profit. For example: if the price when you started the grid is ~ the same as the current price AND your grid made 5% it is a "good" grid (it really made 5%) If the current price is 20% higher than the start price of your grid and your grid made 10% it would have been better to just do 1 limit sell order > "not so good" grid.
👉 If people post Screenshots of their Grid profits, or you find a strategy in "Copy Trade" and think about recreating the Grid, check this first: -did the pair just pump for more than the grid profit shown? (Most of the time it's a bad idea to recreate it then)
👉 did the grid bot run for a while, or was it created only a few hours ago (long time grids, which have been running successfully for days/weeks, have more success when being recreated, than a short time grid which already "had their time")
👉 did the pair go up and down a few times while the bot was running, or did it run steadily in one direction. (Grid trading profits from the ups and downs in the market, if a pair doesn't do that it's almost always better to use another strategy or pair)
👉 only invest and run grid bots on pairs, on which you think BOTH sides of the pair have a future. Regardless of how your grid goes, you will always sit on one of the 2 assets! (Ex. don't invest in trx/eth if you think either TRX OR ETH will be dead in 2 years)
Source
3Commas
---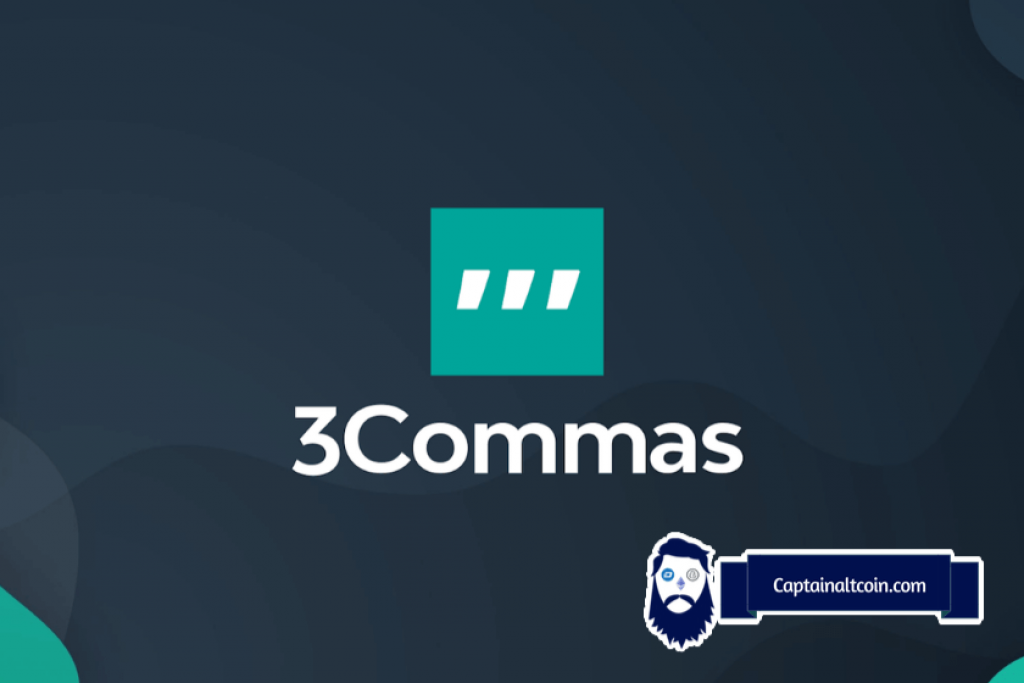 3Commas Grid Bot: This is one of the best trading bot for new users as it is intuitive to use and works with most of the Large Crypto exchanges. The bot allows a strategy to be built with more than 20 trading indicators, allowing you to decrease your losses while also boosting earnings with little effort on the user's part.
Pricing: The plans start from $14.5/month, which gives you the starter license, and the highest price is $49.5/month for the Pro version. There is however a free trial available.
KuCoin Grid bot:
---
Kucoinis a popular cryptocurrency exchange that has been around since mid-2017. The main draw of this bot is the huge list of trading pairings that it offers. Over the last 24 hours, it has traded in over 400 markets and had a total trading volume of over $22.5 million. The API that this bot uses is very sophisticated and allows users to create a trading strategy that is safe, secure, and effective.
Fees: 0.1% trading fee for maker and taker.
Price: There isn't a subscription fee present for the trading bot.
BitUniverse
---
BitUniverse is the original Grid Trading Bot. The interface allows for easy access to the bot for newer users as it is fairly intuitive, and is also mobile-friendly, for that added benefit. The team who created BitUniverse made sure to partner with most of the major exchanges, allowing the user to access any of these exchanges through their APIs. Changing the app's settings and parameters is very easy with the nice UI. The Bot allows for access to more than 20 exchanges.
Pricing: There is currently no fee needed for full access to the Trading Bot.
Huobi Global
---
Huobi Global is one of the major cryptocurrency exchanges situated in Asia. The global exchange that it offers makes for a great platform to trade cryptocurrency on, the platform has access to many altcoins as well as stablecoins, giving a lot of options for pairings.
Fees: 0.20% for both takers and makers, which is slightly higher than some others.
Pricing: There is however no subscription required to have full access to the Trading Bot.
Is there a course for learning grid bot trading strategy?
---
To learn how to use the Grid Trading Bot Strategy, there are many options out there. One of the main ones is a course on everything, this is available at gridtradingcourse.com. This course offers everything that you will need to know to get started in the grid trading world, having everything in one place. The course itself is across 8 bi-weekly sessions, that is roughly 60 – 8 minutes long each. Everyone who signs up for the course will receive an email reminder before the course so that nobody is missing out on crucial information.
The "GridAlgo EA" is handed out at the start of the very first session to every participant. Every participant also has access to all of the recorded sessions in case they need to refer back to any of them for whatever reason.
The course also boasts some impressive benefits, including but not limited too: a "professionally coded and automated trading bot", Complete details on how it works, Settings, and info on how to adjust them to different markets, risk tolerance, and profit objectives.
The Grid Trading Course – Complete is priced at $495.00, this includes the Trading robot, and access to all live sessions with recordings available for download as well.
Read also:
Kryll Trading Bot Review – Is Kryll.io Legit & Worth It?
Grid Trading is one of the best strategies in a ranging sideways market
---
Grid trading is one of the best and most consistent strategies for a ranging sideways market, there are a couple of key reasons for this. One of the key reasons for this is the fact that when the market is ranging sideways The overall price for a decent period of time is consistent, meaning the Grid Trading Bot's parameters won't need to be edited or altered for a decent while. Allowing the user to profit consistently with little to no effort.
Another factor as to why this is a good strategy in a "ranging sideways market" is because the dips and peaks tend to be quite close together and rather often, which means there can be more sets of trades in the same amount of time as there can be in other types of markets. This again shows that the Grid Trading Bots can be very useful as they will allow for the perfect timing of each trade to maximise the profits and also keep trades happening in all possible spots without any extra micromanaging from the user.
When should you use a Crypto trading bot? What is the best crypto for grid trading?
---
Grid trading essentially means that as the price of a coin drops, you buy a little more, and as it rises, you sell a little bit, within a range you set yourself. It has a long history in the Forex markets. I personally recommend grid trading high volume crypto coins like
Ethereum
,
Solana
,
Cardano
, or any of the top 20 coins by Coinmarketcap, for a variety of reasons: 
If the market spends two weeks bouncing between, say, 3k and 3.1k for ETH, you're making (a small amount of) money on each dip and recovery, 24×7. You will outperform HODLers in this scenario. 
If you run them long enough, grid profits will overwhelm, and fluctuations in the price. 
Given #2, you can see that grid trading is a little more forgiving if you pick the wrong start price. If you are a HODLer who buys ETH at 4k and then it drops to 3.5k and fluctuates between 3.5k-3.7k, you're stuck till it climbs back above 4k. If you are a grid bot user who starts at 4k and it sticks in the 3.5k-3.7k range, you're still making money even though it's below your original start price. 
It's good for people who like to check the market all the time. It's satisfying to see that while the price has bounced around for a day or two, you're still pocketing a few bucks on every swing. 
Of course, there are downsides. First, grid trading does worse on a pumping coin. Of course, you still make money, just not as much as HODLing. Second, some coins decline so much that they drop out of the range, or it will simply take too long for the grid profits to overwhelm the decline (looking at you Doge). 
Overall, I think it's a very effective, but conservative strategy. I run most bots on ETH due to the high volume, but I've had decent luck with some of the more popular altcoins. Basically, you want something with either high volume or rapid fluctuations in price.
Crypto Trading bots are great in certain circumstances, but not in every single situation. Some of the best times to use them are for Repetitive tasks, Timing, and in places where complications can be simplified. Some further information on these spots are as follows:
⚡️ #1 Repetitive Tasks: Grid Trading bots are ideal for repetitive tasks as they allow for quicker purchasing
and selling than doing it manually, as the bot can do it instantaneously. This will also allow for the user to have a lot less micromanaging after the initial setup as the bot can then be left to do its own thing. This pairs brilliantly with a ranging sideways market, as it allows for the bot to be very profitable without being touched at all by the user.
⚡️ #2 Timing: Timing and achieving a high degree of accuracy is paramount in Cryptocurrency trading, each and every trade can make or break your earnings, which means the user has to be on point with their timing. This is where Grid Trading Bots come in, they allow for the potential timing errors of a human user to be averted and avoided. This in the long run can potentially save you and make you a lot of money. The bot can be easily programmed to and adjusted to make trades at the perfect time, by analyzing and monitoring the desired market.
⚡️ #3 Complications can be simplified: A great example of this is "smart order routing". The idea is to route trades through multiple pairs to increase the profits.
Each trade pair needs to be carefully tweaked to its own timing, trading price and asset quality.
This entire route needs to be completed before the conditions of the market change as it will be no longer profitable after that.
This all seems pretty simple, however, this would be almost impossible to execute as a human user as the timings required will be far too small. This is where the bot comes in, as it can allow for these routes to be completed before the conditions are completed. This is an example where Grid Trading Bots are a must, as humans just aren't quick enough.
Conclusion: Which Grid Bot App to use?
---
Cryptocurrency trading bots can be very helpful in letting you generate a profit from your investment, quickly and easily in some cases. These bots also help to remove some of the micromanagement from the user, allowing them to do other things while the bot trades for them. There are definitely pros and cons to all of the bots mentioned above, so there may not be one bot that is perfect for every single trader. However, there are definitely some that are better than others.
For instance, the Binance bot may not be the best option for newer users as there is a slightly different approach that this bot takes. Whereas the 3Commas Trading Bot is a great place for new users to start as it has a very intuitive layout and is simple to use.
Overall though, one of the best go-to bots would be the Kucoin Grid Trading Bot, as it offers a great list of pairings and trades in over 400 markets in a 24 hour period. The bot also provides a sophisticated API that allows the users to create a secure trading strategy easily. The bot also has some pretty low fees and doesn't charge a subscription fee to use the bot, making it an almost perfect choice for users wanting to implement the Grid Trading Strategy through a Trading Bot.
So all in all, there is no right and wrong answer to which is then "best trading bot".
FAQs
---

CaptainAltcoin's writers and guest post authors may or may not have a vested interest in any of the mentioned projects and businesses. None of the content on CaptainAltcoin is investment advice nor is it a replacement for advice from a certified financial planner. The views expressed in this article are those of the author and do not necessarily reflect the official policy or position of CaptainAltcoin.com