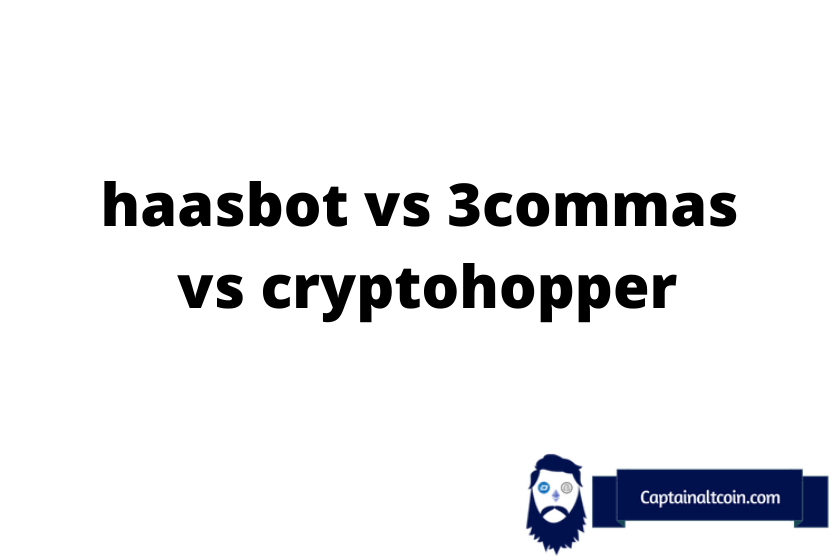 Intro to bots
---
Trading bots have been a thoroughly used instrument for years in the financial markets, though they are still not fully commonplace in the cryptocurrency space. As we see them become more and more of a player in the market, we see just how profitable they can be, especially due to the emotional nature of the crypto markets, which a strong, sophisticated machine can take advantage of. Here we are going to provide some insight on some of the most popular bots available to consumers, so you can make up your mind on whether or not you want to join the club.
HaasBot
---
One of the older platforms on this list, Haasbot was founded back in 2014. It is a platform with an array of functions though their flagship is their cryptocurrency trading bots. Furthermore, they also boast one of the most intricate and customizable programming languages for their bots, letting more advanced traders perfect their strategies with incredible precision.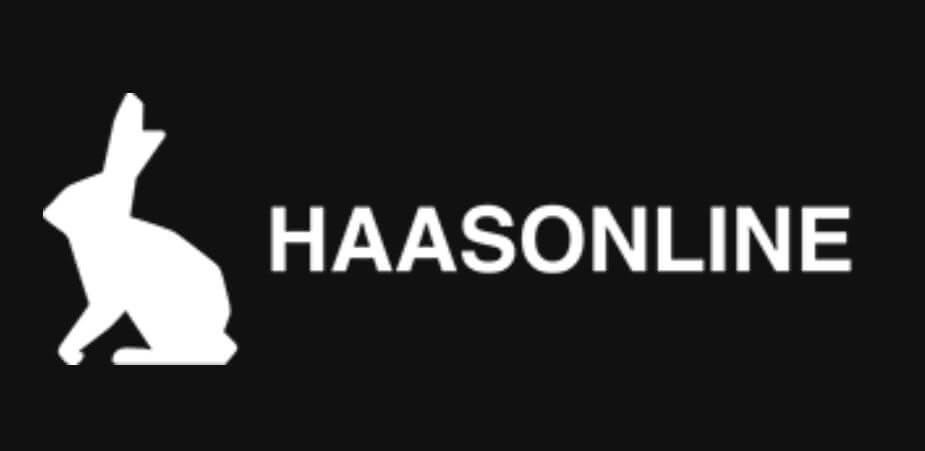 Cryptohopper
---
Cryptohopper was founded in The Netherlands, in the capital, Amsterdam. Created by a pair of brothers back in the summer of 2017. Their goal was to create a platform that would let everyday traders utilise semi-automated trading bots effectively and efficiently, making the individual a bigger profit. Not only is Cryptohopper a great player in the crypto bot space, but it has also achieved this goal comfortably. One of the many features that supports the service's high status is the fact the platform is a cloud-based service, an unusual arrangement for a crypto bot establishment.


3Commas.io
---
3Commas.io is a Russian made cryptocurrency trading software. Despite its origins, the company is based in Tallin, in Estonia. The software is known for its wide range of features and tools which helps traders to reach their maximum potential and leave with a cleverly obtained profit in their pocket. With 3commas, there is enough options that almost everyone will be satisfied by one of their strategies, through this and other factors, it is a truly versatile platform.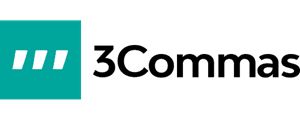 Haasbot vs Cryptohopper vs 3Commas – Key features
---
HaasBot
---
As previously mentioned, the most notable feature of HaasBot's platform is their programming language "HaasScript". This language enables the platform's users to create complex bots and functions for their trading in order to maximise profit and get a leg up over other traders who are using more basic strategies. This language has over 600 executable commands and is perfect for those unsatisfied with their profits to take their techniques to the next level.
HaasBot's bots don't stop there, they have a number of unique bots such as their "Inter-Exchange" bot which allows their users to trade arbitrage, making money off of the price discrepancies between assets on different exchanges. 
Cryptohopper
---
Cryptohopper has some great features which you wouldn't find easily elsewhere in the industry. The first of these features that are worth noting would be their service known as "mirror trading". This is where after reviewing their history and other metrics, you can choose to mirror your portfolio against that of a trading professional, this means that your portfolio will be made to match that certain trader's portfolio. This means you can leave your money in the hands of someone who has a lot of experience in the industry, rather than trying to learn it the hard way yourself.
Another great feature present with Cryptohopper is their paper trading. Now although this type of service is very common in the financial industry, it is still yet to become a standard function in the cryptocurrency world. This is a very helpful addition for those new to the space, as it means they can make use of all of Cryptohopper's tools such as bots, indicators, etc. In order to practice trading the cryptocurrency markets without risking any of their money. This helps build up their skills for when they decide to finally take the leap.
The third and final feature we are going to mention here is the Strategy Designer side of Cryptohopper. Using their huge range of indicators, trading tools and more, you can create your own bot or "trading strategy" which will trade for you 24/7. This means you can sit back and enjoy your time, whilst knowing the bot is carrying out the strategy you'd be using to extreme precision and without you even being present.
3Commas.io
---
3Commas has a range of different key features that are worth going over, the first of these is their "Smart Trading" functionalities. This allows you to set different profit taking levels, stop losses etc. This offers a lot more customization detail than your average exchange and can help you get much more specific with your trading strategies.
Another key feature of 3Commas.io is their in-depth portfolio tracking. Through the 3Commas platform you can link up a range of different wallets and exchanges to track your cryptocurrency holdings.
Types of bots
---
HaasBot
---
HaasBot has three different types of bots available, it is worth noting that these bots can be heavily manipulated using their "HaasScript" programming language, this allows you to mold the bot to your own parameters.
The first bot type is the "Trade Bot". This bot utilises a multitude of factors to decide on whether or not to purchase or sell a coin. These factors include different technical indicators, insurances and safeties. Through these different factors, the bot is provided with signals when certain criteria is met, the bot then uses the signal to either buy or sell accordingly. This is HaasBot's most used bot due to its flexibility and simplicity.
Next, we have HaasBot's Arbitrage bot. This is bot is solely for arbitrage which is a bit different to most other trading practices. The bot searches for discrepancies in prices between exchanges, for example if an asset is trading for 2% less Bitcoin on another exchange. The bot then capitalises on these differences, buying and selling the peaks and troughs in order to make your stash of that coin bigger. These bots are still good for beginners though do require a strong understanding of arbitrage and the crypto side of it.
Lastly, we have the final bot offered by HaasBot. This is the "Order Bot". These are highly technical and customisable bots that are used alongside deep technical analysis of a coin's price chart among other factors. Typically, a large amount of different technical analysis factors have to fall into place to culminate a move in one of these orders. This bot is suited much more to the advanced trader.
Cryptohopper
---
Cryptohopper enables their users to use up to 3 bots depending on their subscription to the platform. First, we have the simply named "trading bot". This bot is their first-made and most used bot, or as they call "hopper". It helps you to conduct numerous types of trades automatically and strategically, helping you to optimise your trading and profits.
Next, we have the arbitrage bot, this bot is as simple as it sounds in that it is used to conduct arbitrage trading between Cryptohopper's supported exchanges.
Lastly, we have the Market-Maker bot. This bot is only available to those with the "Hero" subscription. This bot is used to benefit trades on coins with low liquidity, or if you are trying to profit from a big spread. It is a bit trickier to use and is therefore geared towards more experienced traders, though is still a great tool.
3Commas.io
---
Along with the standard cryptocurrency bots available, that buy and sell as you choose, 3Commas has a few that aren't as commonly found on cryptocurrency trading sites. The first of these is their DCA bot (Dollar Cost Averaging) bot. This bot will enter price bottoms and buy the currency for you, in an attempt for you to get the best price when buying a coin. You can play around with the customisation on this bot in order to make it as aggressive or as conservative as you want. Increased aggression will lead to quicker decisions on price drops, saving you time but possibly losing out on bigger dips down the line.
Another type of bot offered by 3Commas is their "GRID" bot. This is a newer bot to come out of the 3Commas space. This is quite an interesting bot to say the least. It cuts up the graph into "slices" and then whenever it enters a new slice, it orchestrates either a buy or sell depending on the performance and behavior of the previous slice. This strategy can again be customised to your liking. This is one example of 3Commas' attempt to create a more modern experience for their traders and to get ahead of their competitors.
Pricing
---
HaasBot
---
HaasBot's pricing is quite unique compared to most cryptocurrency platforms' as it is only sold in lengths of 3,6 and 12 months. In addition to this is, all of HaasBot's plans are priced in Bitcoin. This helps to further encourage the normalisation of cryptocurrencies in day-to-day use. All the prices shown are for the annual subscription to the service.
The first plan available is the "Beginner" plan, priced at 0.011 Bitcoin per year (approx. $635 at the time of writing). This plan supplies you with backtesting, paper trading 10 individual trading bots, over 20 core indicators, 22 exchanges and much more. This is quite expensive for a beginner plan though it does not lack in functionalities.
Secondly, we have the "Simple" plan. This plan is priced at 0.02 Bitcoin (approx. $1155 at the time of writing). With this plan you gain access to more trading bots, indicators, a visual editor and other helpful features.
Finally, the most expensive plan on the HaasBot platform is the "Advanced Plan". This costs the user 0.033 BTC which is approximately $1900 at the time of writing. With this plan you are provided with a huge range of trading bots, functions, safeties, securities, indicators and exchanges. You are also supplied with a free developer license in this plan.
Cryptohopper
---
Cryptohopper has 4 different pricing packages available to their customers. These are:
The Pioneer is the first package offered by Cryptohopper, it's completely free and only allows you to trade manually, and in a maximum of 20 different positions. It does allow usage of portfolio management features and is usable on all exchanges that allow Cryptohopper, rather than limiting you to just a couple.
The next package available is the Explorer, it comes in at $19.00/month and has an array of new capabilities. These include an auto trading bot for you to use, along with 2 triggers. These can be used on 15 different coins on a max of 80 positions.
Penultimately, we have the Adventurer plan, costing you $50 per month. They give you the ability to trade with 15 different coins, hold a total of 200 positions, but only 1 of their bots. They do have a few other features unseen on the previous tiers, such as their arbitrage functionalities.
Finally, we have their most expensive package which is the "Hero" package, this is the most expensive package and comes in at $83.25/month. Although this is the most expensive package available at Cryptohopper, you are not left feeling cheated, as they give you unlimited access to all of their trading bots, enable trading of all 75 coins and use up to a maximum of 500 positions.
3Commas.io
---
3Commas offers 4 different plans for their users to purchase on the platform.
The first of these is the free plan. This plan allows you one account per exchange that you use and the Scalping trading terminal is also available. In addition to this they provide access to a OneTrade bot, a DCA bot, a GRID bot, a futures bot and finally an options bot.
Next up, we have the "Starter" plan. This plan equips you with everything in the "Free" plan, with the addition of 5 accounts per exchange rather than one. "SmartTrade" functionalities also become available, these assist you with Spot, Margin and Futures trades. You are also given access to the paper trading section of the site along with OCO orders. This plan is priced at $14.5 per month.
Penultimately, we have the "Advanced" package. This package is priced at $24.50 per month  and is equipped with an additional 5 accounts per exchange, and unlimited use of single pair DCA bots for spot trades.
Finally, we have the most expensive package present on 3Commas.io. This plan is priced at $49.50 per month and comes with unlimited bots in a multitude of categories, and unlimited accounts per exchange. This package encapsulates unrestricted usage of all of 3Commas.io features and gives you a huge edge over other traders.
Supported exchanges
---
HaasBot
---
HaasBot supports a wide range of exchanges with their platform. These are:
Binance
Binance Futures
Binance US
Bitfinex
BitMEX
BitPanda Pro
Bitstamp
Bittrex
ByBit
Cex.io
Coinbase Pro
Deribit
FTX (Spot trading)
Gemini
HitBTC
Huobi
Ionomy
Kraken
Kraken Futures
KuCoin
OKCoin.com
OKEX
Poloniex
Cryptohopper
---
Cryptohopper supports a range of 13 different exchanges, including some smaller ones such as Bitvavo, along with others.
The full list consists of:
HitBTC
OKEX
BitPanda pro
BitVavo
Binance
Binance.US
Coinbase Pro
Bittrex
Poloniex
Bitfinex
Huobi
KuCoin
Kraken
3Commas.io
---
3Commas supports a substantial range of different exchanges, these are:
Binance
FTX
ByBit
BitMEX
Deribit
Bittrex
Binance DEX
Binance US
Bitfinex
Bitstamp
Cex.io
Coinbase Pro
EXMO
Gate.io
HitBTC
Huobi
Kraken
KuCoin
OKEx
Poloniex
YoBit
Customer support
---
HaasBot
---
When it comes to customer support, you are able to submit a ticket with them which they will generally respond too with a suitable answer. Unfortunately, Haasbot doesn't have any live chat capabilities and relies solely on their ticket system.
Cryptohopper
Although they don't provide anything revolutionary, Cryptohopper are a step ahead compared to HaasBot in this regard. They provide their users with the standard ticket system, along with a detailed and expansive FAQ to answer their users' questions, both regarding support in technical issues and also in understanding how to correctly operate the platform.
3Commas.io
---
3Commas presents a brilliant FAQ and information dump on their site, detailing how to solve different issues, complete certain processes, and high-quality educational information. They also provide the contact addresses of their offices in Europe and North America.
Security and safety
---
HaasBot
---
One thing that makes HaasBot a great platform in terms of security is the fact you don't need to submit any sensitive information or documents upon joining. This means that in the event of a data leak, there is very little information that can fall into the wrong hands. They also make use of an array of different security features to keep you and your coins safe. In the very unlikely scenario that a hacker was to make it into someone's account, they wouldn't be able to withdraw the coins, only trade on the HaasBot terminal.
Cryptohopper
---
Cryptohopper has similar levels of security. Most security measures are created by the exchanges themselves, with Cryptohopper itself raising little to no risk. Unlike HassBot, you will have to confirm your identity through documentation on Cryptohopper. The platform features all the standard security measures such as 2-factor-authentication. These simple tricks ae actually very helpful in protecting your account.
3Commas.io
---
3Commas is as secure as the other bots in regard to its coins, leaving most of those security measures up to the exchanges you interact with, meaning usage of 3Commas will have a miniscule effect on the risk of your funds being stolen.
Conclusion
---
In Conclusion, all 3 of the cryptocurrency trading bots featured on this list are of great use to the average cryptocurrency trader, some are more suited to beginners, and some to the advanced, but overall, most traders could benefit from the use of a trading bot. Although some packages such as HaasBot are more expensive, they do pose higher benefits such as the HaasScript coding language. Make sure that with all these tools to not risk more than you can afford to lose!
Read also:

CaptainAltcoin's writers and guest post authors may or may not have a vested interest in any of the mentioned projects and businesses. None of the content on CaptainAltcoin is investment advice nor is it a replacement for advice from a certified financial planner. The views expressed in this article are those of the author and do not necessarily reflect the official policy or position of CaptainAltcoin.com