eToro CopyTrader Review – How Does It Work & Is It Worth It?



eToro CopyTrader Review – How Does It Work & Is It Worth It?
Regulated and safe to use
A lot of traders to copy
Rich educational resources
This content is not intended for US users. eToro USA LLC does not offer CFDs, only real Crypto assets available.
Where is Toro based and who's the CEO? 
---
eToro has registered offices in Cyprus, Israel, the UK, the USA, and Australia. They are led by the innovative co-founder and CEO Yoni Asian.
Is eToro Safe or a Scam?
---
eToro is not a scam, rather it's a social trading platform. But there are a lot of bad reps around this company and for good reason. Like we said before eToro is based in the UK and in Cyprus, they chose Cyprus because of their loose regulations regarding online brokerages. In most countries, brokerages and financial services companies are required by law to have a spread between the BID/ASK ratio of a maximum of 1%. Well in Cyprus investors are less protected so eToro gets away with charging sometimes up to 4.5% for some altcoins which are, as you guessed, huge.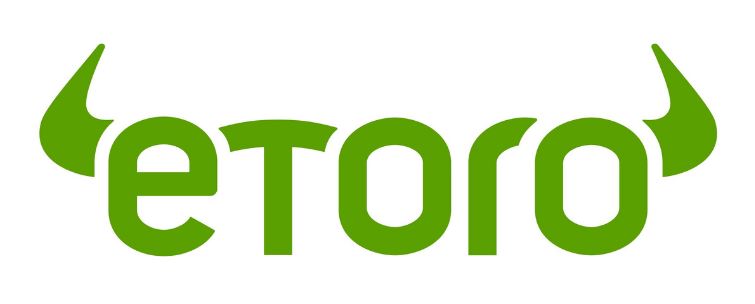 On top of that, there's another elephant in the room. On February 12th, 2013, the CySEC (Cyprus Security and Exchange Commission) disclosed that it had reached a settlement agreement with eToro that obliged them to pay €50.000 for not following Cyprus laws. They broke the requirements of sections 18 and 36, which is very extensive so it could be a lot of different things. Unfortunately, that's all we know, CySEC has not disclosed anything else. There was something wrong, how serious? that's a difficult question. We have no idea whatsoever if it was a malicious intent of eToro to take advantage and harm clients for their financial gain, or just an innocent mistake.
So always keep this in mind when considering eToro. Better be safe than sorry, it is possible that they had and maybe even are working behind the back of clients. Investors that are thinking about joining eToro should first consider all of the other brokers with stronger legal records.
What is copy trading?
---
Copy trading is a service offered by some online brokers including eToro, that allows retail investors to automatically copy and open a position managed by another trader.
So all action made by the trader we are copying such as buying, selling, setting a Stop Loss or a Take Profit will also happen in our portfolio to the funds allocated to copy-trading of course.
The copying trader can also decide to manage their fund themselves whenever they please, even ending the copying altogether. Investors that allow themselves to be copied are usually compensated with a flat subscription fee or paid directly by the copying trader.
A new type of investment portfolio developed from copy-trading called "People-Based Portfolios" or "Signal Portfolios". They're different from traditional investment portfolios in that all of the invested funds are reinvested in other investors, instead of more traditional market-based instruments.
Copy-trading in between different platforms varies in how much is the minimum amount you can invest, the minimum number of copy trades, and more. Some online brokerages also enable experienced traders to set a Stop Loss order so to manage their risk. 


What is social trading?
---
Social trading is a sort of social media platform integrated into online brokerage platforms that allow traders to see the positions of their peers. It excels at making trading more accessible even to beginner investors that lack the knowledge and experience, the World Economic Forum has defined it as a great alternative to more traditional forms of wealth management.
And one of the first brokers to integrate the social trading system was eToro in 2010. An innovator in this field, they paved the way for all the sectors. It provides an alternative way of analyzing financial data. Thanks to this new trading method traders cannot only base their moves on technical and fundamental analysis but also on social indicators. It has done a lot to close the learning curve for beginner traders.
Read also:
Social trading was a game-changer more specifically because of these four main factors:
Information flow. It allows for individual investors to gain access to information regarding the functioning of financial markets. This is game-changing, and it's easy to see why there was once not so long ago were only investing institutions had access to this information.
Cooperative trading. A whole world of new opportunities is available because of social trading, investors are now able to work together by pooling funds, sharing research, tips, and information.
Transparency. Social trading offers investors the possibility to see other traders' performance, positions, and most importantly gives the possibility to analyze the market sentiment.
68% of retail investor accounts lose money when trading CFDs with this provider. You should consider whether you can afford to take the high risk of losing your money.
Etoro's Popular Investors
---
To be a copied investor you have to become what is known as a "Popular Investor" and there are steps to do that:
---
Create an eToro account
Deposit at least $1000
Be an active trader for minimum 2 months
Have a maximum risk score of 7 or less for at least 2 months
Follow the restriction on leverage
Have a risk score on average 7 or lower for at least 2 months
Have the full name displayed on your profile with a description of at least 150
Be active on the feed
There are 4 levels to the Popular Investors Program, depending on your skill and experience, Cadet, Champion, Elite, and Elite Pro. The better results you have, the higher you will climb, attracting more and more copying investors.
The process of copying traders on eToro
---
1. Finding the Best eToro Traders
---
If you decide to get into copy trading, make sure you do it right. Choosing a random trader or just looking at his profile superficially could result in big losses. So here's a quick checklist on what you should look out for:
Consistent profits. Make sure the trader you are picking has a long trading history, ideally a year or more of consistent profits. 
Low historical drawdowns. Nobody likes losses, that's obvious, isn't it? And that's why you should be concerned about drawbacks. Drawbacks are unrealized losses from a current high until the stock reaches the next high. To minimize risk it is always better to look for low historical drawdowns.
Look out for huge percentage gains. Before setting for a trader with a huge percentage gain make sure he wasn't just lucky looking for investment amounts, the number of trades, and percentage of winning trades. 
Choose an adequate risk score. To make things easier for us eToro provides investors with a risk score on the profile of every trader you can copy. The goal is to find the highest returning copy trader with the lowest risk score. But as we all know with bigger risk comes higher potential returns, if you decide to go with a higher risk score.
Avoid newly created accounts. Any trader with an account created less than 6 months ago, and big gains could just be on a lucky spree. 
2. Before you start
---
Once you have chosen your copied trader it's finally time to start. And here are some things to know before you do:
The minimum investable amount is $200
You can only copy 100 traders at the time
The maximum amount invested in one trader is $2.000.000
All trades have to be of $1 or more
If you decide to close a copy trade manually, your funds will be credited back to the copy balance.
3.Replicate Their Trades
---
Now that all is in order all you have to do is simply allocate the funds to your copy portfolio, select the trader you wish to copy, and let the fun begin. Sit down, and let him do the work if you choose him right he will make you quite a lot of money.
Verified investors to copy
---
You always want to aim for the best, in particular when it comes to money. And certainly don't want to be copying a trader which does not know what he's doing. So to avoid all that here are some of the most reliable copy traders on eToro:
1) Helloise Greeff (@rubymza)
---
With almost 20 thousand copiers she is the most copied trader on eToro and the only woman that achieved the Elite Pro level. She has had an average return of 57% in the last year, with a moderate risk level of 5. Her investing style is based on long-term fundamental analysis but is still quite active in managing her portfolio, with an average of 14 trades a week. 92.75% of her portfolio is held in stocks, and the rest works as a hedge from market volatility 4.7% in crypto, 2% in ETFs, and 0.4% in commodities.
2) Richard Stroud (@Richardstroud)
---
Richard has had an astonishing 61.85% return over the last year and has amassed close to 19 thousand copiers. And what's best is that he managed to do it by keeping the risk score at 4, making him a trader which takes low risks and has high returns, a dream. He focuses on medium-term investing and on average does around 2.5 trades a week. His portfolio is composed of 73.76% stocks, 24% ETFs, and 2.33% crypto
3) Ed Butler (eddyb123)
---
Long-term investing is the name of the game for Ed Butler. And as far as we can tell it works wonders. Over the last year, he has had returns of 63.11%, and close 15 thousand copiers have given him their hard-earned money and trust. His portfolio is composed of 75.41% stock, 12.29% ETFs and quite a chunk 8.71% is in crypto while the rest 3.51% is in commodities.
Reward structure
---
Like we said before there are 4 levels of the "Popular Investor" program, and they all have different reward structures:
Cadet
---
Receive no monthly payment
Minimum AUM $500 (assets under management)
Champion
---
Monthly payments of $400 or $800
Minimum AUM $50k
Elite
---
Paid 1.5% or 2% of the AUM
Minimum AUM $500kk
Elite Pro
---
Paid 2% or 2.5% of AUM
Minimum AUM $10M
eToro Review Commissions And Fees
---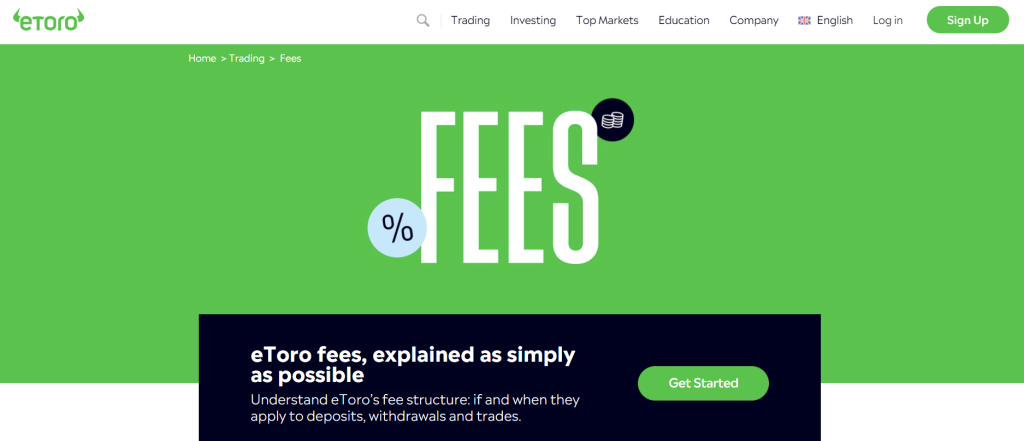 eToro fees look great and cheap at first glance. But once you start looking into it in more detail you'll notice that well, it's not all that good at least not in all cases. eToro is one of the few brokerages that offer commission-free stock trading, no management fees, and no rollover fee. The minimum deposit is $50 and there's no deposit fee, the non-US withdrawal fee of the minimum of $30 costs $5. All good 'till here right?
A fee of 1% is calculated for buying or selling crypto assets on eToro. That's a lot more than other platforms. Another con is the inactivity fee if you have not opened your account in more than 12 months eToro will start charging $10 a month.
So overall eToro does not have the best fee structure, and you might want to consider elsewhere if that was your primary concern.
Can you be a 'copytrader' on eToro and be profitable?
---
Yes, eToro copy trading can work and make you a lot of money. However, and this is vital to remember, like all investing it involves risk. Even if you are just copying a trader you should have some knowledge of how trading works and what's happening with your money.
Make sure the trader you are copying is knowledgeable and experienced, don't just blindly give your fate and trust to just anyone, that's should go without saying. If you choose the right trader and look at all the criteria you could see big returns, sometimes even over 100% in a year. But be cautious, and keep your eyes open, you should always know the rules of the game. And never invest what you can't afford to lose.
Are eToro fees competitive?
---
eToro is among the very few brokers to offer fee-free stock trading, so without a doubt that part of their business model is competitive, to say the least. And even some of the non-trading fees such as the $5 withdrawal fee and the absence of a deposit are in line with the industry average.
What is not so great is the elephant in the room. The huge spread of DFC crypto trades, as we said before, goes around 1%. But hold on a minute what does that mean exactly? Well, in short, excif you buy a crypto coin for $100 and the spread is 1% you will end up paying $101, and eToro will take that $1 difference. That may not sound like a lot, but putting it into perspective a 0.75% spread on Bitcoin (the lowest on eToro) which today costs around $58000 comes at around $435, that's not pocket money. 
The industry average for centralized crypto exchanges on a global scale is 0.25%, so if you are serious about trading crypto you might be better off also considering other options.
eToro Copytrader Experiences and Review: Is it worth it?
---
It all depends on how you decide to use it. Copy trading is a tool, and all tools can be used well or not so well. There's a wide array of copy traders to choose from, good ones as well as bad ones. It's pretty obvious that giving your trust and money, maybe even a lot of it, to a total stranger without doing your research first in well, totally irresponsible madness. Unfortunately, there are a ton of people who fit that description more than you think really. The key is, simply don't be those people. Common sense ain't all that common.
So in other words and I cannot stress this enough, do your research. Don't just copy a random trader, make sure he knows what he's doing. How do you do that? You have to know at least a bare minimum to analyze the data that eToro so kindly provides. It does, fortunately, give us the average monthly and yearly returns or losses, years active, portfolio allocation, average weekly trades, risk level, and much more.
Make sure nothing is out of order and everything is in line with your investment goals and risk tolerance. On top of that you can also decide to play it even safer and only copy traders with an Elite or Elite Pro level so you are sure that he is both competent and experienced. And you can even set a manual stop loss to further minimize risk.
Most of all, do your research and never leave anything to chance, and you could see average yearly returns that beat the S&P 500, consistently averaging 30% a year or even more. And please remember, with all trading tools copy-trading in particular there is always a risk. So please, do not invest more than you can afford to lose. That's the golden rule.
68% of retail investor accounts lose money when trading CFDs with this provider. You should consider whether you can afford to take the high risk of losing your money.
What are some other crypto copy trading platforms worth knowing?
Other popular solutions for copy trading that offer crypto are PrimeXBT Covesting and Coinmatics.
FAQs
---
68% of retail investor accounts lose money when trading CFDs with this provider. You should consider whether you can afford to take the high risk of losing your money.
eToro is a multi-asset platform which offers both investing in stocks and cryptoassets, as well as trading CFDs.

Please note that CFDs are complex instruments and come with a high risk of losing money rapidly due to leverage. 68% of retail investor accounts lose money when trading CFDs with this provider. You should consider whether you understand how CFDs work, and whether you can afford to take the high risk of losing your money.

Past performance is not an indication of future results. Trading history presented is less than 5 complete years and may not suffice as basis for investment decision.

Copy trading is a portfolio management service, provided by eToro (Europe) Ltd., which is authorised and regulated by the Cyprus Securities and Exchange Commission.

Cryptoassets are highly volatile and unregulated in the UK. No consumer protection. Tax on profits may apply.

eToro USA LLC does not offer CFDs and makes no representation and assumes no liability as to the accuracy or completeness of the content of this publication, which has been prepared by our partner utilizing publicly available non-entity specific information about eToro.
PROS
Regulated and safe to use
A lot of traders to copy
Rich educational resources

CaptainAltcoin's writers and guest post authors may or may not have a vested interest in any of the mentioned projects and businesses. None of the content on CaptainAltcoin is investment advice nor is it a replacement for advice from a certified financial planner. The views expressed in this article are those of the author and do not necessarily reflect the official policy or position of CaptainAltcoin.com