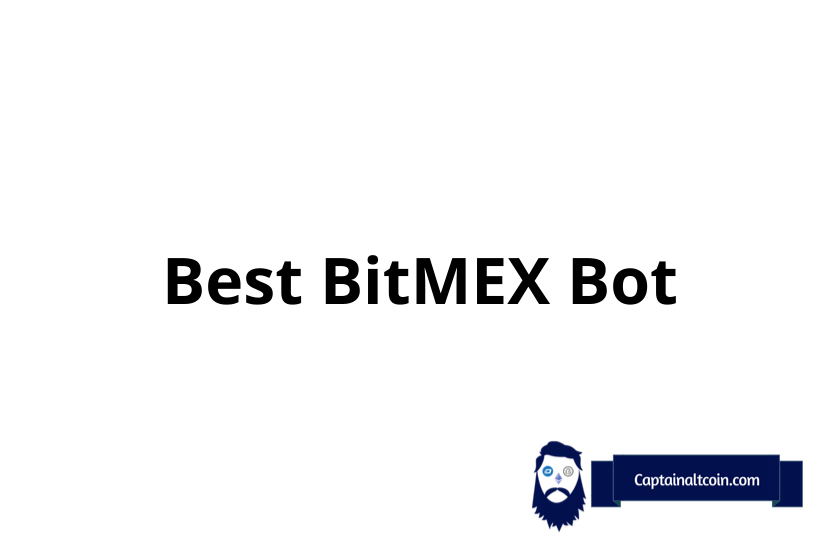 Overview of BitMEX
---
BitMEX is a cryptocurrency exchange and derivative trading platform. It is owned and operated by its parent company, HDR Global Trading Limited. The organisation is based in the Seychelles though has a multitude of offices worldwide. The platform was founded back in 2014 by Benjamin Delo, who has in the past worked for other financial institutions such as JP Morgan and was educated at Oxford University.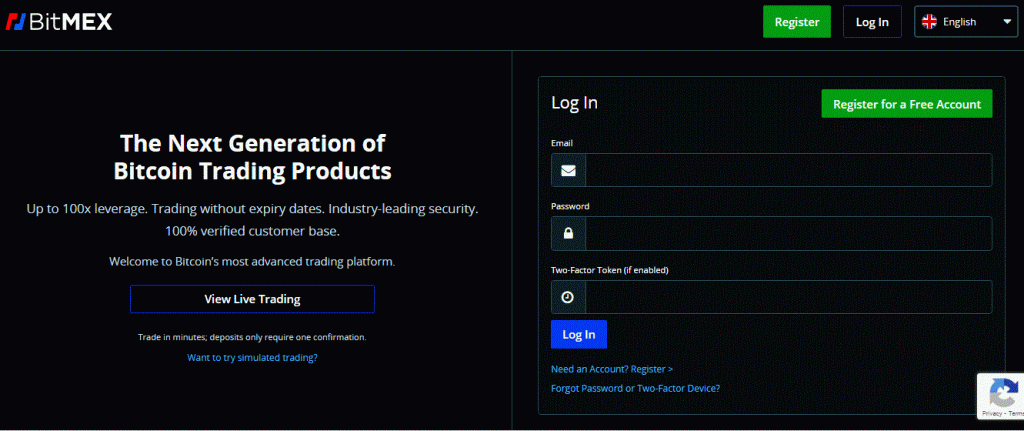 One of the great benefits to using Bitmex is the great security they provide. They lock all of their funds away in cold storage faciliities, making them virtually impenetrable to hacks or other mischievous actions that have the intent of stealing your coins.
Another great feature is their low fees for traders, these fees only ever reach a maximum of 0.075% which is incredibly low, especially for cryptocurrency. Lastly, it is worth mentioning that Bitmex is simply one of the biggest and most reputable cryptocurrency exchanges out there, this helps to install a general sense of safety in their customers and so far, they've not broken that trust.
What are trading bots
---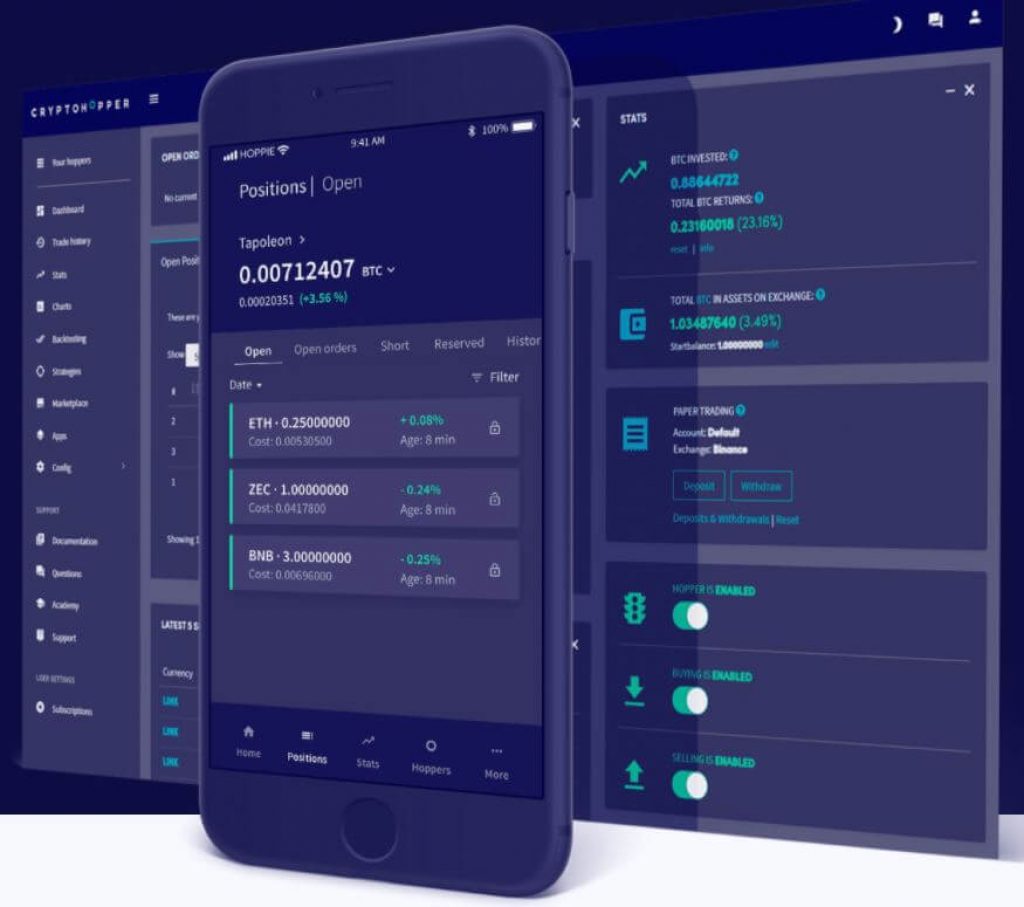 Trading bots are a common practice in the world of modern financial markets. Currencies, stocks and more are subject to automised trading conducted by "trading bots". Trading bots are helpful to the user as they can automate a trading or investment strategy, without the difficulties of time constraints, constant monitoring of the market, or emotional investing. This means that trading bots can remove a massive amount of risk from a strategy. By utilising an array of different factors and tools, such as digital indicators, automised buying/selling prices and more, trading bots are able to trade much more effectively than your average retail investor.
In recent years with the incredible growth of cryptocurrency, bots have become more and more common place, leading to them becoming somewhat mainstream in the space.
Cryptocurrency trading bots are especially beneficial to the market as not only do they ensure you never miss a trade, which can be tricky in 24/hr market, but they also help you to take advantage of the emotional nature of the market, due to its high amount of inexperienced retail investors.
Cryptohopper
---
Established in 2017, Cryptohopper is a cryptocurrency platform that specialises in cryptocurrency trading bots, with headquarters in Amsterdam, The Netherlands.


A notable feature provided by Cryptohopper, is their service known as "mirror trading". This is where you can search through popular traders on their platform, and after analyzing their previous trades and credentials, you can choose to mirror their trades. This means you can leave your money in the hands of someone who is well established in profiting in cryptocurrency, increasing your chances of a profit. Cryptohopper also offers paper trading to its users; a feature that is still widely unavailable in the cryptocurrency space. Through this, those who are new to the space are able to fully utilise all of Cryptohopper's indicators, and other features in full safety, practicing for when they feel capable to trade with real funds.
Lastly, the final feature we are going to go into here is the "Strategy Designer" on Cryptohopper. Using their large array of trading tools, indicators and more, you can generate your own personalised bot or "trading strategy" which will trade for you day and night. Meaning you can go about your day, doing the things you want to do whilst your trading bot makes you a tasty profit in the background.
Cryptohopper provides 4 different pricing packages to their customers. They are:
"The Pioneer", this is the free edition of Cryptohopper which serves as a taster, available to all customers. Its features are quite limited, only allowing you to trade manually, and in a maximum of 20 different positions. It does allow usage of portfolio management features and is usable on all of the exchanges that allow Cryptohopper, as opposed to limiting you to just a few.
The first priced package available is the Explorer, it costs the user $19.00/month and comes with a range of new capabilities. These include an auto-trading bot for you to use, along with 2 triggers. These can be used on 15 different coins on a max of 80 positions.
Next, we have the Adventurer plan, coming in at $50 per month. This package gives you the ability to trade with 15 different coins, hold a total of 200 positions, though only using 1 of their bots. They do have a few other features unavailable to the previous tiers. An example of these is their arbitrage functionalities.
Last but not least, we have their most expensive package which is the "Hero" package. This is the most expensive package they offer, coming in at $83.25/month. Although this is the most expensive package available at Cryptohopper, you are not going to be left feeling that you overpayed, as they give you unlimited access to every one of their of trading bots, enabling trading of all 75 coins and use up to a maximum of 500 open positions.
pros & cons
Pros
Great high-level analysis tools for traders
Substantial security for their traders
A functional mobile app to help protect your funds
No additional fees paired with your monthly payment
Cons
No phone number featured for customer service purposes.
Bitsgap
---
Founded in 2017, Bitsgap is based in Tallinn, the capital of Estonia.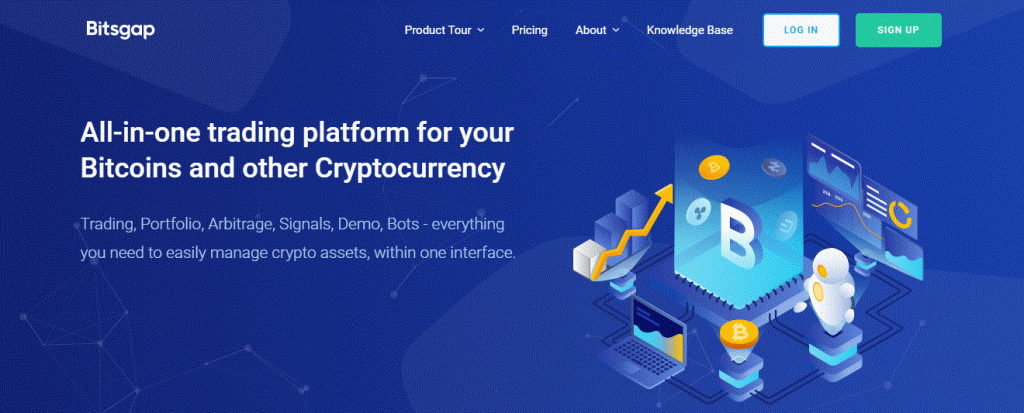 Bitsgap has a range of features which make it one of the best trading platforms out there for those who wish to use bots and other automated methods of trading. They offer a wide array of services including arbitrage bots and futures trading bots. In addition to their bots, they also provide their users with an array of signals to better equip them and their trading on the site. All of this combined with their trading terminal and portfolio tracker make them a very well-rounded service.
It doesn't end there though, Bitsgap also comes with great levels of security. To ensure that hackers can't access your funds through their platform, Bitsgap does not take the coins themselves, it simply trades your coins through your behalf, on your chosen exchange. Furthermore, their API keys used to connect to the exchanges are protected using high-end, 2048-bit encryption.
In terms of customer support, Bitsgap has a thorough and extensive FAQ page where you can find answers to the majority of questions. In the rare case that this isn't enough to solve your problem. They also have a contact email address and a Telegram account where you can send your queries.
Pricing
The first package provided by Bitmex is the "Basic" plan. This edition comes in at 19$ per month and comes with a number of helpful features. Along with the standard features, you are provided with usage of unlimited exchanges, 2 trading bots, signals, extended order types, demo trading and more! This account is equipped with a $25,000 monthly trading limit.
The second package available is the "Advanced" plan, coming in at $44 per month. Along with all these previous features, you are given an additional 3 trading bots, Bitsgap's arbitrage trading systems, and a new monthly trading limit of $100,000.
Lastly, we have "Pro" package. This package is by far the priciest edition of the Bitsgap trading platform, priced at $110/month. Along with all the previous benefits, you are provided with 15 total trading bots, take profit orders for bots, and an unlimited trading limit. In addition to all of this, you are given priority support when dealing with issues on the platform.
Pros
Most of the site's operations are simple and preconfigured
Arbitrage opportunities
Free package is still worth using
Cons
The trading bots are quite limited
No mobile app to connect to for usage on the go/

3Commas Trading Bots
---
3Commas was founded in 2017 in the Estonian capital, Tallinn. 3Commas pride themselves as a "feedback driven service", claiming that their user feedback is of the upmost importance and is what drives them to push out new features whose importance and value are high in reference to what their users have said. The platform supports over 23 exchanges and serves as an automated bot trading platform, allowing their users to utilise a range of different bots to improve their trading profits.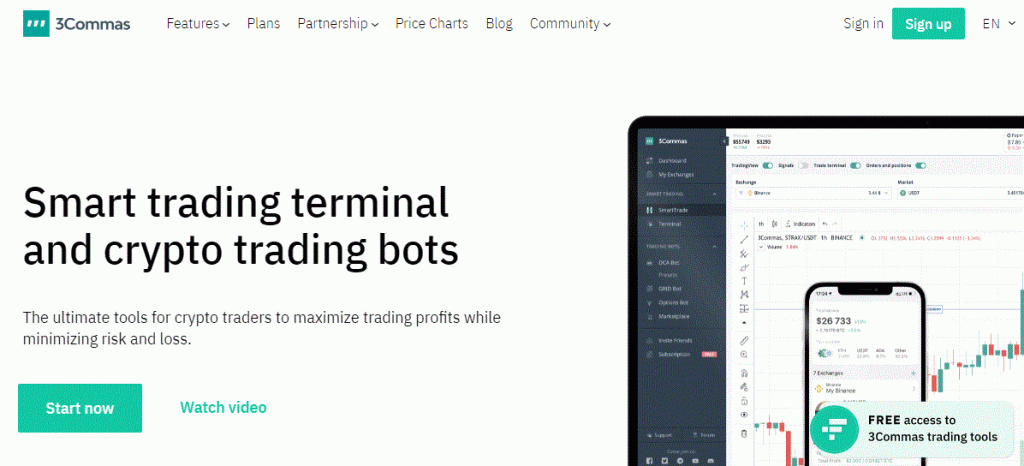 3Commas has a range of different key features that are worth going over, the first of these is their great "Smart Trading" functionalities. These functionalities allow you to set different profit taking levels, stop losses etc. This offers a lot more detailed personalization than your typical exchange and can help you become more intricate and specific with your trading strategies.
A second notable feature of 3Commas.io is their high-level portfolio tracking. Through the 3Commas platform you are able to link up with an array of different wallets and exchanges to track your cryptocurrency holdings.
3Commashas a range of plans for their users to purchase on the platform.
The first of these is the free plan. This plan allows you to create one account per exchange that you use, the Scalping trading terminal is also available. In addition to this they provide access to a OneTrade bot, a DCA bot, a GRID bot, a futures bot and finally an options bot.
Next up, we have the "Starter" plan. This plan equips you with everything in the "Free" plan, with the addition of 5 accounts per exchange rather than one. "SmartTrade" functionalities also become available, these assist you with Spot, Margin and Futures trades. You are also given access to the paper trading section of the site along with OCO orders. This plan is priced at $14.5 per month.
Penultimately, we have the "Advanced" package. This package is priced at $24.50 per month and is equipped with an additional 5 accounts per exchange, and unlimited use of single pair DCA bots for spot trades.
Finally, we have the most expensive package present on 3Commas.io. This plan is priced at $49.50 per month and comes with unlimited bots in a multitude of categories, and unlimited accounts per exchange. This package encapsulates unrestricted usage of all of 3Commas.io features and gives you a huge edge over other traders.
Pros
Great customer service with fast response times
Great education tools for new users
Large library of bots
Cons
Beginners may be overwhelmed
Coinrule
---
Coinrule was founded in 2017, it is a London-based cryptocurrency trading platform which facilitates the usage of trading bots for everyday users. They state themselves as "a team of blockchain and crypto enthusiasts who found that trading cryptocurrencies is unnecessarily complicated". The team aim to simplify the trading of cryptos to the point of easy automation.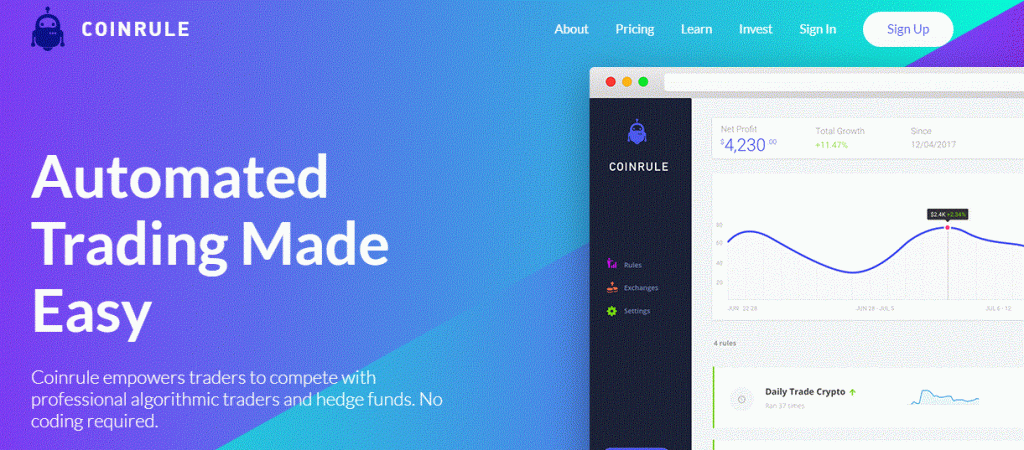 Coinrule utilises military grade encryption in order to protect their users' coins and data. To accompany this high standard of practice, they state that their bots are at a level capable of competing with large financial institutions and hedge funds, keeping you ahead in the crypto space. The platform boasts a whopping 150 different strategies for you to make use of. Through this wide array of options, you can find the techniques that work best for you.
Pricing
The first plan available is the "Starter plan" which is usable by all customers for no charge. This account is equipped with 4 of Coinrule's rules which can be implemented into the user's trading strategies, this is in addition to 7 pre-made template strategies. This plan allows you to utilise one exchange through their platform.
The next plan available is the first paid one on our list. This plan is the "Hobbyist" and comes in at 30$ per month. This gives you access to 14 individual rules, 40 different templates and a range of new leverage strategies and indicators. This plan also gains you access to the "Trader community", the platform's social media facility. This platform allows you to gain new insight on trading and other factors to improve your skills. You are permitted to use 2 different exchanges through the platform.
Next up, we have the "Trader plan" which is priced at $59.99. With this plan you are given 30 rules, unlimited trading strategies, leveraged strategies, advanced operators and indicators. The most notable feature in the "Trader" package is the one-on-one sessions that they offer, this is a great service and lets you communicate directly with a professional hired by Coinrule.
Lastly, we have the "Pro" option. This edition of Coinrule is certainly the priciest at a huge $449.99 per month. With this package you can make use of up to 100 rules, unlimited templates, unlimited exchanges, a dedicated server, and more. As reflected by the price, this is the best program available on Coinrule. Though it is definitely better suited to more experienced traders with larger account sizes.
Pros
Coinrule provides military grade encryption and security for their users.
They have a great user-friendly interface
Daily messages from the platform filling you in on new trading strategies.
Cons
The platform hasn't been around long enough to have a solid reputation
Their indicators are limiting
Conclusion
---
In conclusion, Bitmex is a great platform with an array of amazing functions and features, though it is not without its competition, and this is competition that should definitely not be ignored.
Although we cannot say for certain that any of the featured platforms on this list are above the rest, we do believe they are all options worth considering and that they present individual value to many users in many different ways. Therefore, we recommend you choose the one that is most helpful to your situation specifically. Happy trading!
Read also:

CaptainAltcoin's writers and guest post authors may or may not have a vested interest in any of the mentioned projects and businesses. None of the content on CaptainAltcoin is investment advice nor is it a replacement for advice from a certified financial planner. The views expressed in this article are those of the author and do not necessarily reflect the official policy or position of CaptainAltcoin.com