Libertex Review – Fees, Deposit, Features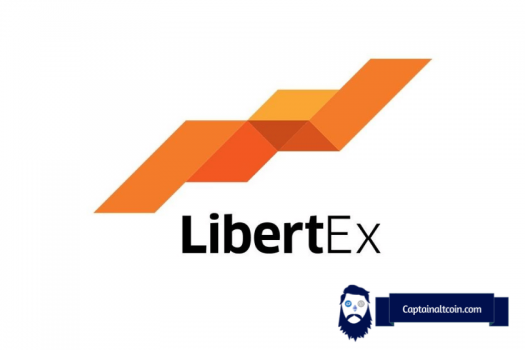 Libertex Review – Fees, Deposit, Features
It is used by more than 2,200,000 Libertex users and traders
Regulated by Cyprus Securities and Exchange Commissions (CySec)
Users can trade CFDs without paying any spreads
Low commissions on major markets like forex and stocks
No deposit fees
It supports MT4
E-wallet withdrawals processed within 24 hours
Leverage up to 600x for professional accounts
Since its founding in 1997, Libertex has forged an exceptional reputation with its user base growing to more than 2.2 million clients in 110 countries.  As an online trading platform and multi-asset broker, the company has been licensed by the Cyprus Securities and Exchange Commission (CySEC), ensuring that it's fully compliant with all regulations and client funds are well protected.
Over the last 24 years of its existence, Libertex's portfolio has grown to feature cryptocurrency trading, Forex trading, CFD trading, ETFs trading, Commodities trading, Stocks trading, and Indices trading.  The market maker runs a proprietary browser-or-mobile-based trading portal where users can have two types of accounts —Retail and Professional.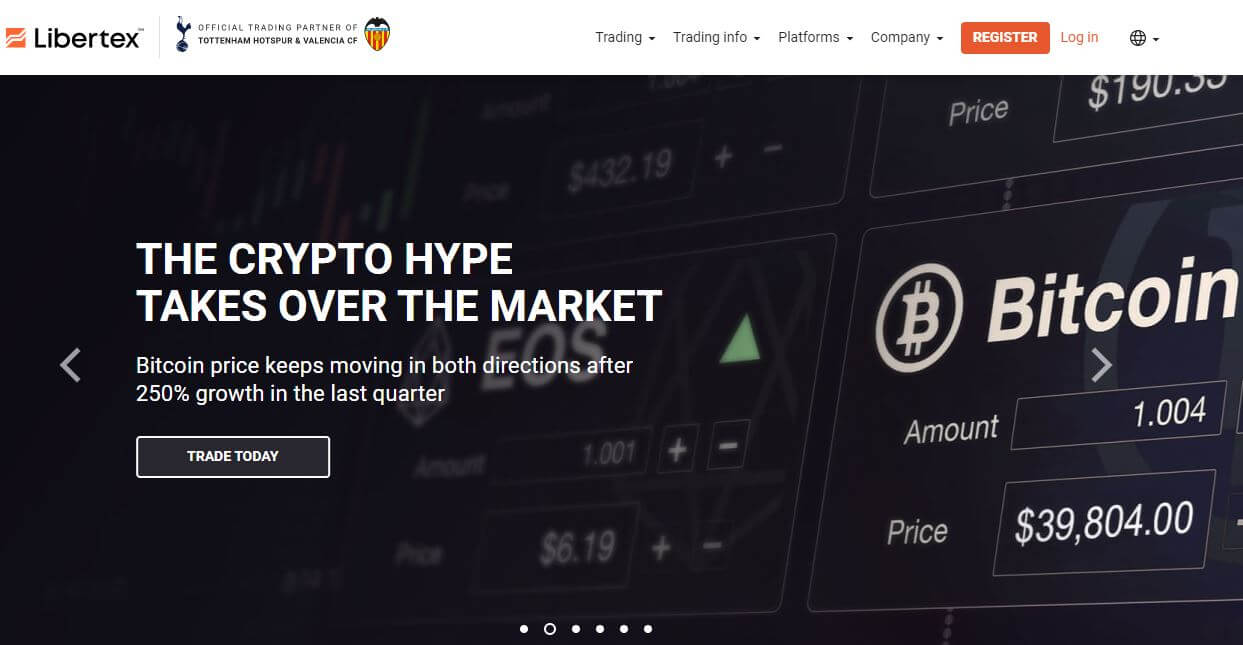 Deposit on Libertex
---
Users can use a wire transfer or a credit card to deposit funds in their Libertex wallet. The minimal deposit allowed is 100 EUR although a deposit of $100 and above is recommended to be above most trading rules. One such requirement is that the total sum of your open trades should not be more than 10% of the available balance. No deposit fees.
Users can use Visa and MasterCard-issued credit cards plus others although some card issuers may place limitations and restrictions on some cards.  The names on the card must be similar to those used to register the Libertex account. All deposits are free of charge.
Libertex Minimum Deposit
---
The minimum deposit is the minimum amount that one requires to open a Libetex account brokerage account. Brokers like Libertex Group that charge a minimum deposit always offer additional premium services that are not available to free account holders.
Brokers that do not charge or charge lower minimum deposits are always geared towards attracting more clients to their platform and may not offer any advanced research tools and trading features.
Some brokers can demand a minimum deposit balance of up to 6500 GBP/USD depending on the type of trading account. Brokers with higher minimum deposits always offer a wide range of superior trading features and have better risk management features and depth technical analysis and research tools.
Withdrawing funds from Libertex
---
Users who deposit funds in their wallets using credit/debit cards can withdraw using the same channel. To use bank transfers, the users will be prompted to enter bank details before completing the withdrawal. The minimum withdrawal is 10 EUR while the maximum single withdrawal through a bank card is 10,000 EUR.
Withdrawal fees on Libertex group vary from one payment method to another. In addition, each broker has its specific withdrawal rules. Withdrawal fees differ among brokers because each broker offers a different withdrawal method and each payment method differs in terms of fees, currency conversion fees, and transaction process time.
In addition to bank wire and credit/debit cards, Libertex group allows users to withdraw using Skrill, Sofort, Teleingreso, Rapid Transfer, Multibanco, P24, and Ideal.
Fees on Libertex
---
Libertex is known for having zero spreads on all trading instruments and accounts. In a Zero Spread, there is no difference between the bid and ask price. Zero Spread accounts have predetermined entry and exit levels which users must agree to when opening the retail investor accounts.
Libertex makes money from a small commission from each $1,000 invested that varies between assets and multiplies with leverage. Other fees charged by Libertex include;
Libertex Inactivity Fees
---
All inactive accounts with a balance of $10,000 pay a fee of $5 per month. In addition, withdrawals from inactive accounts attract an additional 2% of the total amount withdrawn on top of the regular withdrawal fee.
A user's account may be declared inactive if it goes for a period of time dictated by the broker with buying or selling. The inactivity fee is not unique to the cryptocurrency industry as it is also applied by some players in the mainstream financial system. The inactivity fee also differs depending on the type of account.
Trading fee
---
Also called transaction fees, trading fees are paid on every trade or transaction completed. Brokers charge trading fees for facilitating buying and selling of financial assets through the trading account.
Trading fees differ depending on the type of cryptocurrency being traded, the type of trading, and the level of trading account. Brokers also charge a fee when they complete an order, modify, and cancel an order on behalf of the client.
This is the mistake we warn about in the title: even though many of these brokers market their platforms as "zero fee" trading places, they are not actually free to use. Read the fee structure carefully as the broker fees can add up and eat into your profits pretty quickly.
Maximum Leverage
---
In cryptocurrency, leverage refers to the ratios of the tradable assets. It refers to the total investment amount with the multiplier applied, and the margin amount used. The maximum leverages for each asset class are;
30:1 or 3.33% margin for major currency pairs
20:1 or 5% margin for gold, major indices, and minor currency pairs
10:1 or 10% margin for commodities other than gold and minor indices
5:1 or 20% margin for individual equities and other reference values
2:1 or 50% margin for cryptocurrencies
What this means is that the leverage applied depends on the asset class of the traded asset. Users with higher leverage may require less margin (funds) to open a position, allowing them to open big trades with just a fraction of their investment.
Libertex Affiliates
---
Another way Libertex users can earn extra money is through the Forex Trading Affiliate Program. Through the program, existing users can use their online platforms to invite other users and new traders on the channel, and in turn, they earn a commission.
Some brokers pay as much as $800 in commissions for each qualified referral. In addition to allowing account holders to earn an extra income, the affiliate programs offered by various brokers can be stepping stones for traders to run their own independent businesses.
Advantages of Libertex Affiliate Program
---
Key advantages of the Libertex Affiliate Program include;
Favorable collaboration terms on CPA-basis
One of the leading and most experienced brokers, having been in the industry since 1997. The broker has helped investors to invest in a wide range of investment instruments.
Favorable conversion; the registration ratio can be between 1:10 and 1:20, with a high number of repeated deposits and long-lasting trader life cycle
Wide selection of advertising materials
Access to detailed reports to guide decision making
Libertex Regulation and Security
---
Libertex has been licensed under the stringent EU regulation that places much emphasis on investor protection. The trading platform has been regulated by the Cyprus Securities and Exchange Commission, with supervises brokers in the areas of transparent pricing, information and fund security, and frequent reporting among others.
As a vote of confidence in Libertex's security capabilities, traders in 27 countries across the globe have trusted the platform with their information and funds. In addition to its more than 20 years of experience as a market maker, Libertex's regulated and licensed status with CySEC lends further credence to its reliability.
The platform offers ideal conditions for trading including protection of user personal and financial data, secure segregation of user funds from the broker's own operational capital, and vigorous encryption on the trading platform and the website. All these work together to give traders a secure trading ecosystem free from potential online threats.
Libertex User Experience
---
Libertex offers a unique trading experience with everything done on the broker's website as opposed to juggling between external banking and trading portals, which may cause confusion and costly mistakes. The trader's journey is well consolidated making trading much easier from accessing trading data to executing actual trades.
The registration process is also fairly short and simple requiring only an email and a password. Other details collected include banking details used to fund and withdraw funds from your wallet. Depositing funds into your retail investor accounts is also streamlined and only requires e-wallet or credit/debit card details.
The Libertex web trader platform is a feature-rich clean trading interface. The platform has several analysis tools to help the trade make informed data-backed decisions when making trades.
What to trade on Libertex
---
Key assets that users can trade on Libertex include cryptocurrencies, stocks, Forex, Indices, and Oil and gas. Examples of the assets include;
In total, the platform supports more than 213 trading instruments although these instruments may differ based on the client's country of residence. In summary, Libertex supports 43 cryptocurrencies, 16 commodities, and 51 currency pairs. It also offers ten ETFs, 19 index CFDs, and 129 global blue chips CFDs.
Types of accounts on Libertex
---
Broadly, Libertex offers two broad categories of trading accounts; retail accounts and professional accounts.
Retail accounts have the leverage of up to 30:1 while professional accounts have the leverage of up to 600:1. The platform also has demo accounts (retail investor accounts) and real-money trading accounts. Demo accounts help users horn their trading skills before venturing into actual real-money trading. It allows traders to familiarize themselves with the platform. To open a real-money account, the user needs to make their first deposit in their account using any of the supported payment methods.
Libertex Unique Features
---
There are key unique features that make Libertex stand out among its peers;
Regulated and authorized broker
Libertex is fully regulated under very strict compliance, making it a reputable trading platform. The compliance regulations cover various aspects of the broker's interaction and engagement with the client among them security standards, segregation of client funds, and privacy of user personal data and financial information.
Libertex offers leverage to all traders on the platform regardless of whether they are retail or professional traders. The platform allows even basic retail accounts to trade forex with a leverage of up to 1:30. Professional account holders can have a leverage of up to 1:600.
Discounted commission for all new members
Being a commission-only platform, Libertex charges a small commission on all trades completed on the platform. The platform offers a generous 50% commission offer for new members.
Simple and convenient platform
Libertex offers users full access to a simple and well-organized online web platform that allows traders to complete trades. It also has several indicators that are applied to several successful trading strategies.
All trading instruments listed on Libertex are zero spreads meaning the listed price is what traders pay for without asking prices and extra bidding. This helps traders to determine beforehand the exact entry and exit levels.
Trading hours on Libertex
Libertex reverted to standard (winter) time effective November 1, 2020, for clients in the United States. Generally, financial markets operate 24 hours a day, Monday to Friday. Trading on the platform is segmented into four major regions Asia, Australia, Europe, and the Americas. Below is a summary of trading hours for the various asset categories;
Instrument
Trading hours
XAGUSD (Silver)
23:05-22:00
XAUUSD (Gold)
Brent Crude Oil
01:05-23:00
Brent Crude Oil Cash
WTI Crude Oil
Platinum
23:05-22:00
Palladium
Copper
Henry Hub Natural Gas
23:05-22:00
Heating Oil
Crude Oil
Dow Jones
21:30-22:00
Nasdaq 100 Cash
Nasdaq 100
S&P 500 Cash
S&P 500
VIX
23:00-21:15
RUSSELL 2000
Nikkei 225 Cash
Nikkei 225
Dow Jones Cash
Opening a Libertex Account
---
To open a live Libertex trading account, one needs to be at least 18 years of age. The opening process is relatively easy and takes very simple steps;
Step 1: Use your email address and preferred password to sign up for an account in the "Sign Up" section. You can also use your Facebook details to open a live trading account.
Step 2: Answer all questions asked by the trading platforms. They help set up an account that suits your specific needs and offers a personalized trading experience.
Step 3: Make your first deposit and upload all identification documents like proof of residence and government-issued ID.
Step 4: Follow instructions given by the trading platform to upload all documents and allow some time for the verification process to be completed. The verification process may take a couple of days.
The Libertex demo trading account
---
A demo trading carries almost similar features to a live or real-money trading account. As opposed to a live account used to execute actual trades, a demo account is used for mock trading to allow users to understand the platform and test their trading strategies. The only difference between a demo and a live account is that the former is risk-free and can be used without depositing any money in the wallet.
The trader gets virtual credit used for trading on the demo account. It is not real money and cannot be withdrawn. Finally, a demo account does not expire and can be accessed at any time.
Libertex Trading Platform Options
---
Libertex supports one of the most adopted and loved trading platform: MetaTrader 4 (MT4)
Libertex MetaTrader 4 (MT4)
---
Launched in 2005, and also called MT4, MetaTrader 4 is the largest trading platform in the world. The software offers a feature-rich, user-friendly interface that can be customized to fit different trading environments. MT4 has been designed to help users fulfill their trading needs as well as boost their trading performance.


The MT4 platform was initially developed for Forex trading but has since been upgraded to accommodate other financial instruments through Spread Betting and CFDs. You can use Libertex and MetaTrader 4 on various platforms including an online web platform, and a downloadable app on Apple Macintosh and Windows PC. The MT4 platform works with the latest macOS Mojave and traders can trade using both Android and IOS devices.
MT4 Webtrader on Libertex
---
Being the world's leading trading platform, MT4 has continued to evolve and embrace digital technologies as many traders turn to its web-based application that can be accessed through the browser. The web-based platform offered the same high performance as the desktop version.
Users can access many different indicators and trading tools, a highly customizable trading environment, and advanced charting.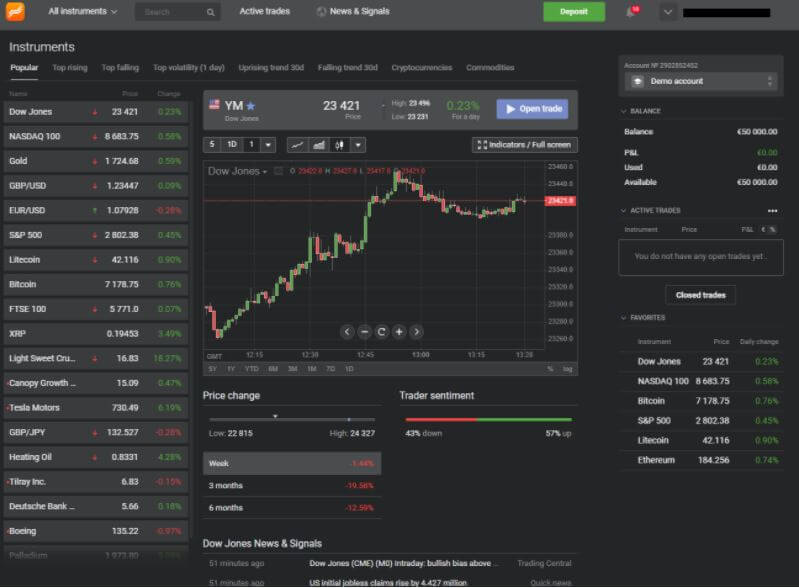 Using Libertex MT4 on IOS devices
---
Traders can either use the Libertex app or access Libertex in the MT4 app downloadable from Apple app store. Users can also download the Metaquotes MetaTrader 4 Program from App Store. It is used to access financial markets and offers a streamlined way to manage a portfolio.
MT4 on Android devices
---
With millions of people around the world relying on mobile devices for communication and financial transaction, Libertex has tapped into the sector by making the MT4 platform compatible with Android devices. Users can therefore use their Android-based Smartphones and tablets to complete trades and monitor financial markets.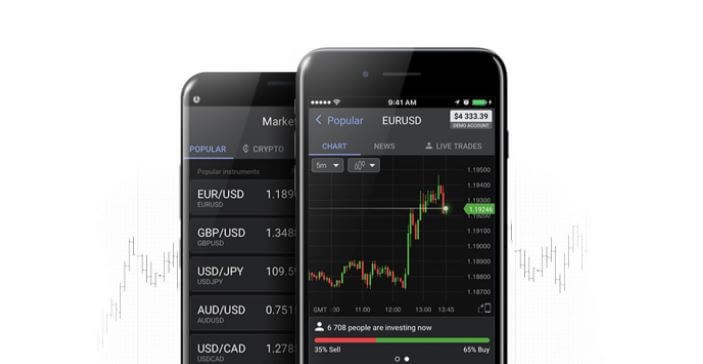 The Android Libertex MetaTrader 4 Android application has advanced trading features designed specifically for Android device users.
MT4 Trading Central
---
Trading Centrals Alpha Generation Indicators offers three Major indicators;
Analyst Perfective which offers educational materials on leadership and key levels
Adaptive Candlestick where users can identify chart patterns that illustrate important changes in demand and supply
Adaptive Divergence Convergence (ADC), which is the Moving average convergence divergence (MACD), and offers more timely signs
MT4 Advanced Trading Tools
---
There is a variety of Libertex MetaTrader 4 advanced trading tools designed to offer an improved trading experience and offer users a competitive advantage.  In total, there are 20 advanced trading tools ranging from sophisticated notification alarms, innovative market data, messaging facilities, and feature-rich trade execution & management programs.
Libertex MT4 MultiTerminal
---
The Libertex MT4 MultiTerminal platform is an intuitive dashboard that allows traders to simultaneously manage and monitor multiple trading accounts. Using the MultiTerminal platform, traders can manage more than 100 accounts at the same time with the ability to view live market prices, and pending orders, place market orders and track all accounts and equity in real-time.
Libertex MT4 AutoChartist
---
The Libertex Autochartist the Market Scanner, the first available to MT4 using a non-trading Expert Advisor script. The Market Scanner allows traders to scan market opportunities while viewing asset symbols and time intervals all from the same graph.
This is a big relief compared to previous systems that require launching numerous graphs, which compromise the accuracy of data collected and increases the chances of trading errors. Autochartist has a simple user interface that can be customized to satisfy personalized trading needs.
Libertex Accepted Countries
---
Libertex serves clients in the EEA zone. The European Economic Area, abbreviated as EEA, consists of the Member States of the European Union (EU) and three countries of the European Free Trade Association (EFTA) (Iceland, Liechtenstein, and Norway; excluding Switzerland).
Libertex Platform Languages
---
Libertex offers up to 8 languages on its platform making it easily accessible to many traders around the world.
Libertex OS Compatibility
---
Libertex is compatible with both Android and iOS Operating Systems and can be used on Windows, Mac, and Web platforms.
Libertex Customer Support
---
Libertex offers customers services between Monday and Friday from 8 am to 8 pm through various platforms like Telegram, WhatsApp, Facebook Messenger, and Live Chat. The broker attends to clients in several languages like English, German, Greek, Russian, Polish, Dutch, Spanish, Italian and French.
There is also an FAQ section partitioned into several sections like trading transactions, trading platforms and terminals, trading conditions, verification, and banking.
Education resources at Libertex
---
To help users navigate the complex cryptocurrency landscape and understand to correctly use its trading tools, Libertex has several educational resources covering several topics covering, including theory, simple trading strategies, example trades, trader tools, online webinars, and, guru tips.
Educational materials include those prepared by Libertex as well as those sources from outside sources. Users can use these resources to learn how financial markets move, how to use trading platforms, how to buy and sell assets, mitigate and manage investment risk, and how to take opportunities from global trading times. It helps users to think more systematically and logically about the market.
Libertex alternatives
f you are not fond of Libertex, here is a list of potential alternatives:
As for the Libertex crypto alternatives, below are top crypto exchanges that could be a good substitute for eToro:
Binance, Coinbase, eToro Crypto Review, Cex.io,PrimeXBT, PrimeBit, Deribit, Coinbase Pro, Coinmama, Changelly, Bitpanda, Bitfinex, Kraken, Bittrex, Bitstamp.
FAQ
---
Libertex has established visible footprints as a leading low-cost trading platform with CFDs for 50 different currency pairs, several cryptocurrencies, commodities, and stock indices.
PROS
It is used by more than 2,200,000 Libertex users and traders
Regulated by Cyprus Securities and Exchange Commissions (CySec)
Users can trade CFDs without paying any spreads
Low commissions on major markets like forex and stocks
No deposit fees
It supports MT4
E-wallet withdrawals processed within 24 hours
Leverage up to 600x for professional accounts
CONS
Allows hedging
A small number of markets offered
Specific commission fees not overly clear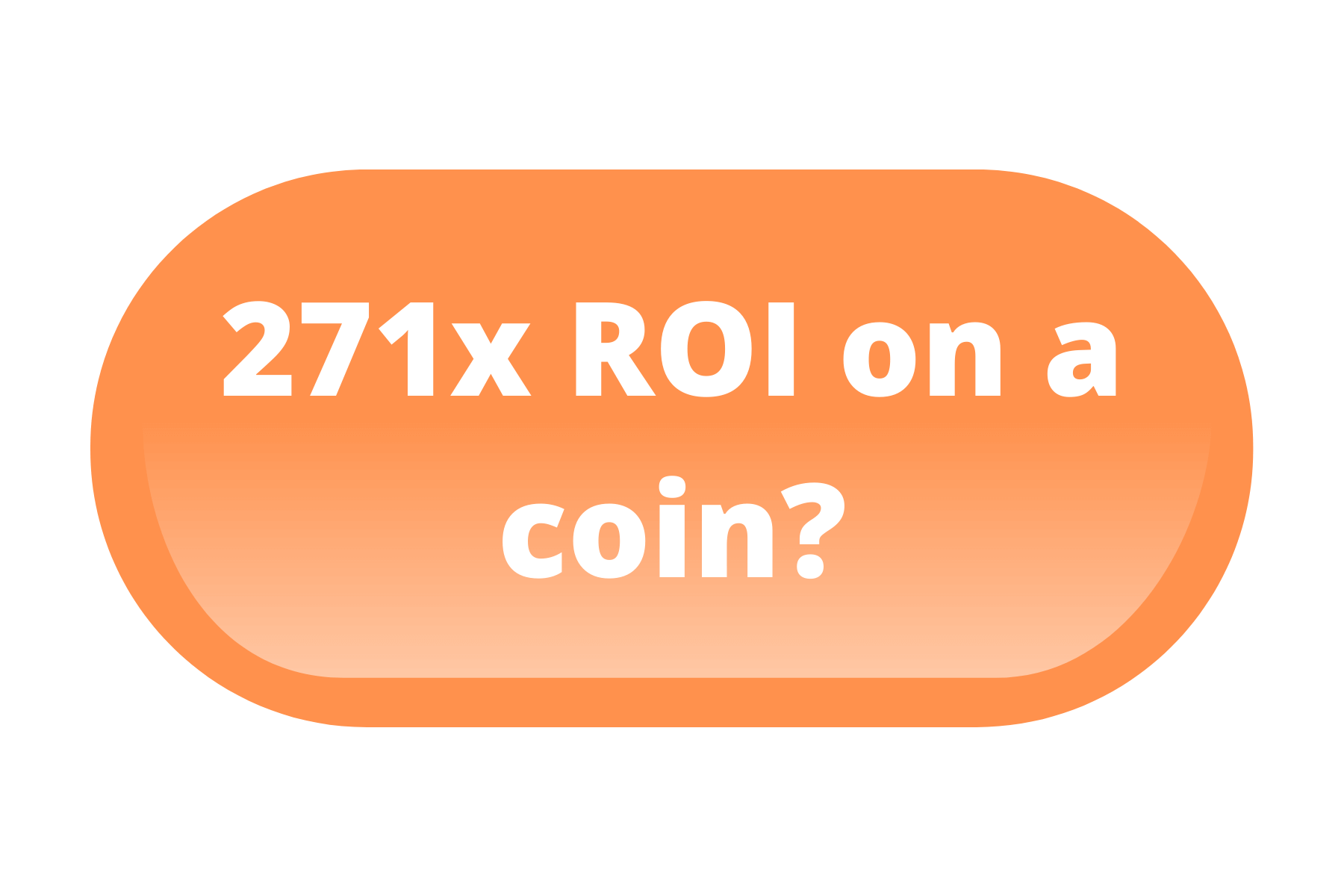 CaptainAltcoin's writers and guest post authors may or may not have a vested interest in any of the mentioned projects and businesses. None of the content on CaptainAltcoin is investment advice nor is it a replacement for advice from a certified financial planner. The views expressed in this article are those of the author and do not necessarily reflect the official policy or position of CaptainAltcoin.com