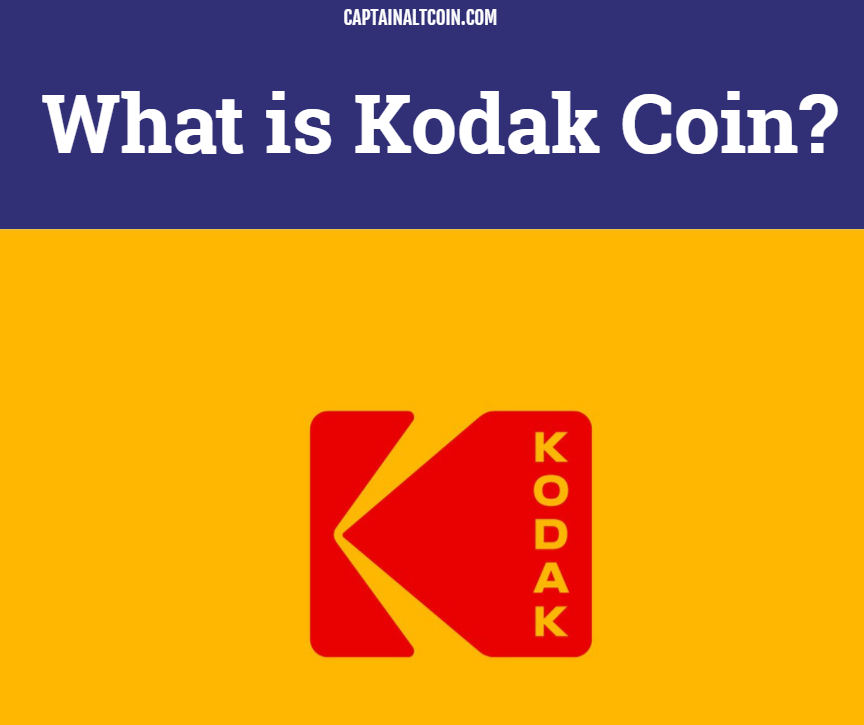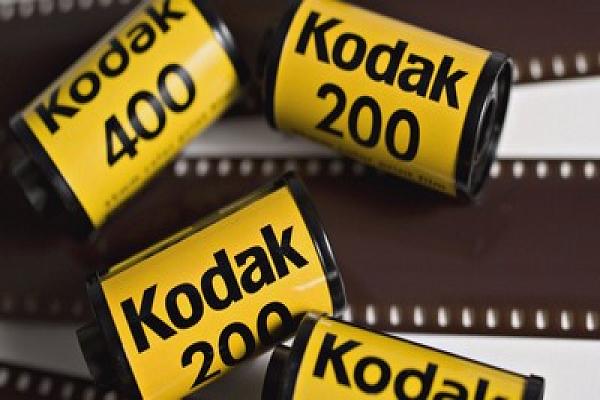 Eastman Kodak was once a booming technology giant that employed great people and owned innovative patents in a globe-spanning camera and film business. Nowadays, the company is far from its peak. This is mostly due to their own misjudgment as they got left behind and didn't embrace the digital photo age in time. The company was forced to downsize and sell off most of its patents and buildings and ultimately file for bankruptcy in 2012. They have emerged from bankruptcy in 2013 with a new focus on digital printing and consumer packaging.
Back in January of 2018, the company had some interesting news for the cryptosphere. They teamed up with Wenn Digital and announced the launch of the KODAKOne image rights management platform. This was the first time that Kodak announced its interest in the blockchain technology.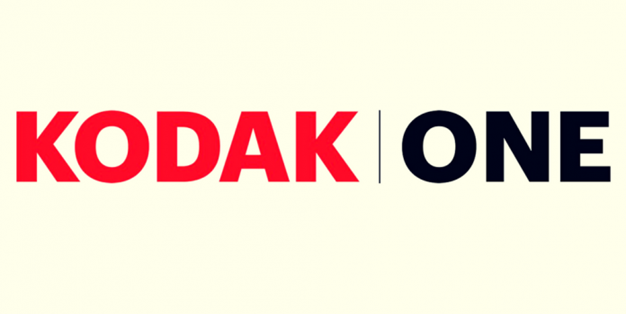 Alongside this platform a launch of KODAKCoin, a photography-based cryptocurrency designed to "empower photographers and agencies to take greater control in image rights management" was confirmed. Kodak CEO Jeff Clarke spoke about the project and said the following:
"For many in the tech industry, 'blockchain' and 'cryptocurrency' are hot buzzwords, but for photographers who've long struggled to assert control over their work and how it's used, these buzzwords are the keys to solving what felt like an unsolvable problem. Kodak has always sought to democratize photography and make licensing fair to artists. These technologies give the photography community an innovative and easy way to do just that."
"Engaging with a new platform, it is critical photographers know their work and their income is handled securely and with trust, which is exactly what we did with KODAKCoin," said WENN Digital CEO Jan Denecke. "Subject to the highest standards of compliance, KODAKCoin is all about paying photographers fairly and giving them an opportunity to get in on the ground floor of a new economy tailored for them, with secure asset rights management built right in."
Kodak claims that the KODAKOne platform will create an encrypted, digital ledger of rights ownership for photographers to register their work on; this work would then become licensed, protected and monetized within the platform.  The KODAKCoin is the token that powers the KODAKOne platform and will be the future currency for the KODAKOne's image economy. It will function as a token of exchange, allowing people to buy and sell licensed image products. Users will be able to receive payment in the cryptocurrency as well as pay for rights on using someone else's protected content.
KODAKOne will function on 4 basic principles:
Efficiency
KODAKOne artificial intelligence technology integrates and streamlines the tasks of photo management, protection and distribution speeding up the payment process and exposing the photographers to added business partners.
Image Economy
KODAKOne will allow the buying and selling of rights-cleared and protected digital assets, while using KODAKCoin as the currency of choice for the image economy.
Creative Community
KODAKOne wishes to create a sustainable, blockchain-based community, which would include people from photographers of all levels to rights holders and buyers of imagery and image-related IP.
Transparency
Designed to restore trust and transparency to its members, KODAKOne will deliver blockchain-enabled copyright registration combined with a smart, high-efficiency trustless transaction platform. Every image transaction and license will be immutably stored in KODAKOne's decentralized registry.
Advantages of using the platform
Registering on the KODAKOne platform comes with plenty of advantages and services for the content creators:
Gives immutable proof of image ownership and allows your image to be subjected to a wide variety of on-platform services.
Every license is documented with a smart contract which lists the rights owner, the licensing terms and the conditions under which you can use these images.
Smart contract payments are executed instantly in KODAKCoin.
Smart accounting and transaction system allows users to instantly receive payments on their royalties.
Allows users to buy, sell and book products like flights, hotels, studios, models, equipment and rights with the use of the KODAKcoin. It will also allow quality start-ups to find funding for their projects.
The platform will allow users to freely distribute their licensed products and sell them to licensors for KODAKCoin.
Post-Licensing (legal enforcement) services
KODAKOne intends to continually web-crawl and search for potential violations of its users IP's. Those who have had their rights violated can be sure that KODAKOne will enforce their rights and remove any infringing content.
Community members can track their photo usage and use these numbers to design better marketing strategies for themselves.
The company decided to host an initial coin offering (ICO) at the end of January 2018. This initial Coin Offering has been issued under SEC guidelines as a security token under Regulation 506 (c) as an exempt offering. The pre-sale round was started on Jan. 31st and as of February 5th it was going forward full speed. A statement posted at the KodakCoin website said more than 40,000 investors had signed up to participate in the initial coin offering, which was expected to raise as much as $20 million.
The full ICO has been a bit delayed in light of recent regulatory clampdowns on coin offerings and a New York Times article which criticized Kodak for not properly vetting its investors. The story characterized Kodak's partners in the cryptocurrency business as "a paparazzi photo agency, a penny-stock promoter and a company offering what has been called a 'magic money making machine.'" Kodak wanted to make sure that their crypto business is fully compliant with the law which resulted in a slight ICO delay. "Given the large interest in the KODAKCoin ICO and the steps we need to take to verify the 'accredited investor' status of each interested investor, we expect this process to take several weeks," the statement said. The SEC requires that an individual accredited investor has a net worth that exceeds $1 million, or an annual income of at least $200,000, along with other conditions. KODAK will, after a thorough vetting process, sell the token to accredited investors from countries including the U.S. and Canada.
Some people didn't take too kindly to KODAK dipping its toes in crypto. Kyle Samani, partner at Multichain Capital, commented on the move and characterized it as one of "a publicly-traded company issuing a token to raise its stock price from the grave." Indeed the company was slowly sinking into a financial grave as the revenues have fallen each year, from $2.4 billion in 2013 to $1.5 billion in 2016. Quarterly reports for 2017 continued to show year-over-year declines. Market data suggests that Kodak is indeed enjoying a bit of resurgence as a result of the crypto announcement. The stock price rose all the way up to 7 dollars on February 15th and has since dropped off a bit, remaining hovering just above 5 dollars.
Not all the buzz around the KODAKCoin has been bad. An up-and coming crypto exchange tZERO has suggested it will host this token on its platform. tZERO CEO Patrick Byrne, who is also the founder of Overstock, says the crypto revolution is upon us.
"To have KODAKCoin on the tZERO platform is a tremendous stepping stone in continuing the mainstream adoption of what, I would assert, may prove to be the most powerful innovation in history. As U.S. regulators seek securities-law compliant applications for companies issuing security tokens, the issuance and trading of KODAKCoin in compliance with securities laws will empower entrepreneurs and protect photographers' property and licensing rights, while achieving another critical step in defining a new wave of digital capital formation. We welcome the KODAKCoin into the tZERO family and look forward to working with this iconic brand."
In conclusion, the KODAKOne and KODAKCoin projects could help a sleeping photography giant wake up. It remains to be seen what the final product look will like and how the photography community will react to it.

CaptainAltcoin's writers and guest post authors may or may not have a vested interest in any of the mentioned projects and businesses. None of the content on CaptainAltcoin is investment advice nor is it a replacement for advice from a certified financial planner. The views expressed in this article are those of the author and do not necessarily reflect the official policy or position of CaptainAltcoin.com