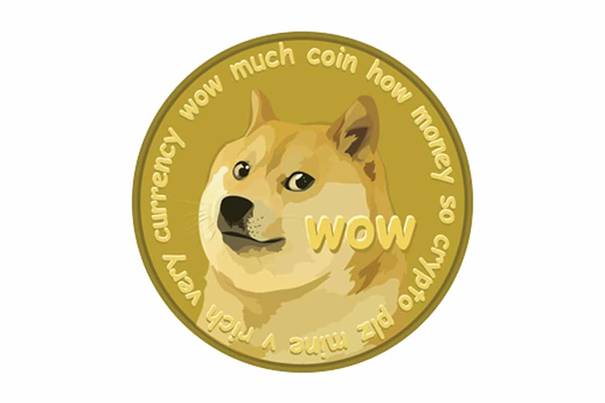 Dogecoin is an open source peer-to-peer digital currency that is widely used, traded, community supported (the Dogecoin community consists of over 100,000 subscribers on Reddit), available on almost every exchange, and supported by a number of popular multi-asset wallets like Jaxx.
Created back in December 2013 by creators Billy Markus and Jackson Palmer, Dogecoin began life as a "joke currency", but quickly exploded onto the market, and today it has thousands of users and whole Internet communities designed around sharing the currency and posting memes about the coin online.
What Is Dogecoin?
Famously known as the "joke currency," Dogecoin is a peer-to-peer digital currency, just like Bitcoin and Litecoin, but is designed to reach a much broader demographic than Bitcoin. Dogecoin was originally intended for two main purposes – to act as a satirical commentary on the sudden explosion and ridiculous valuations of the new currencies coming out at that time and to be fun and more readily accessible than the dominant Bitcoin.
The site and project is laced with homages to its mascot, a Japanese shiba inu dog and word of the currency spread quickly through the Internet thanks to an innovative guerrilla marketing campaign using the characteristics of the Doge meme.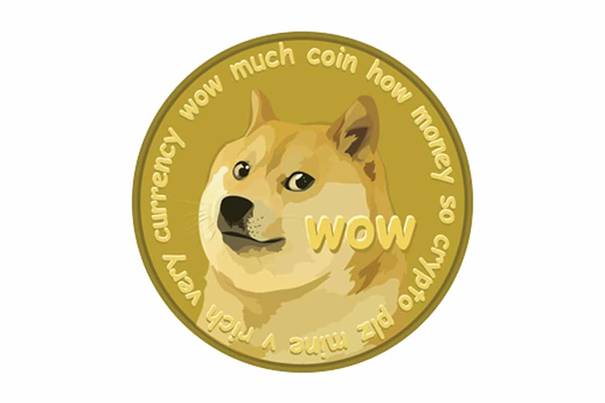 Dogecoin is based on Litecoin, which runs on a cryptographic program called Scrypt. This means that all changes and updates made to Litecoin will also apply to Dogecoin. Like Litecoin, the time it takes to process a Dogecoin transaction is much shorter than for Bitcoin (in Bitcoin, the expected block time is 10 minutes, while in Dogecoin is 1 minute). The token is designed to have over 100 billion coins, while Litecoin's total token supply caps off at 84 million, and Bitcoin's stops at 21 million. It is currently estimated that an additional 5.2 billion units will be injected into the market each year (over a 4.5% inflation rate). Dogecoin operates just as any other cryptocurrency; it can be mined or bought on most crypto exchanges, such as Bittrex and Poloniex.
Recently, Dogecoin has reached over $1 billion in capitalization and thanks to crowdfunding efforts, and a gold coin representing the cryptocurrency is scheduled to reach the moon's surface in 2019.
Should I Purchase Dogecoin?
Dogecoin is susceptible to extreme volatility and speculation and has fallen on hard times more than once in its history.
Some traders are using it as a means of exchange due to its incredibly fast transaction times and low transaction fees, as well as relatively stable value. Also, the price of each unit is so low, so it's possible to buy many millions of units without spending a fortune, and any small price increase can lead to reasonable market gains.
However, no one can predict the price of anything on the market and the ebbs and flows of the market could swing Dogecoin in any direction, and you should be prepared to lose 100% of your investment in any cryptocurrency.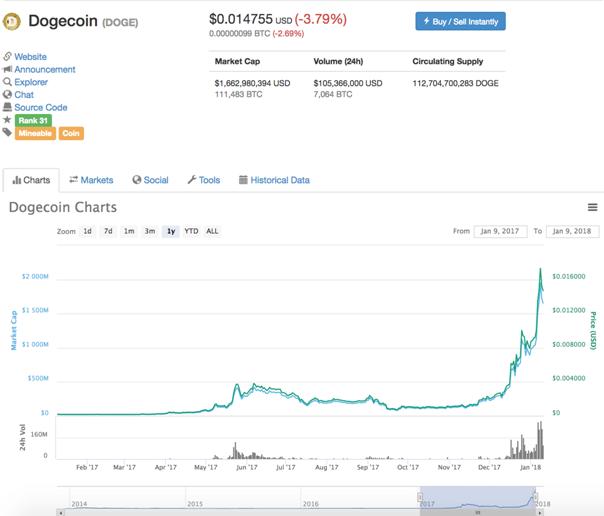 Still, Dogecoin has continued to rise in popularity and value, even to this day, and the meme-based token started attracting media attention like never before. Dogecoin has become one of the top ten coins on the market and is still accomplishing the original goals that it was set out to accomplish back in 2013. It is still a low-cost, easy to acquire, friendly and welcoming cryptocurrency that is now widely used on platforms such as Reddit and Twitter to tip other users for information, funny posts, or whatever else is deemed tip-worthy.
Dogecoin does have a peer-to-peer payment use case and its community is especially quite famous for its friendliness and willingness to help new users. However, there isn't sufficient information for anyone to make a claim of whether you should invest in Dogecoin, or any crypto for that matter, or not.
The Dogecoin Team
The Dogecoin team is made up entirely of volunteers and is determined to provide its customers with a rewarding experience and excellent support.
Dogecoin was founded by Jackson Palmer and "Shibetoshi Nakamoto" – a joke on the name of Bitcoin's creator, Satoshi Nakamoto. His real name is Billy Markus and he is from Portland, Oregon.
Dogecoin's lead core developer is Max Keller, and other developers include Ross Nicoll and Patrick Lodder.
The Dogecoin Foundation
Dogecoin has a pretty well-developed community that created a non-profit organization called the Dogecoin Foundation to "facilitate the use of Dogecoin through goodwill, promotional, and charitable endeavors."


The Dogecoin Foundation is a Colorado non-profit corporation created for and by the members of the worldwide Dogecoin community that openly extends its arms to those who "want to spread the love using the magic of doge". This organization has been operating for approximately 3 years and primarily operates in the Civic and Social Associations business / industry within the Membership Organizations sector.
The organization was created for the purpose of spreading the use of the currency through goodwill and charitable endeavors, and has an inactive Reddit profile and Twitter profile.
This Foundation also claims to help empower community spirit and improve the user experience.
How to Buy Dogecoin?
One of the reasons I think Dogecoin has performed as well and lived as long as it has is because of its widespread availability in exchanges.
The most popular crypto exchanges for Dogecoin are Bittrex (over 30%) and Poloniex (20%), but if you live in the EU, the best places to purchase Dogecoin are on AnycoinDirect and LiteBit. Buyers who live outside of the EU will need to purchase some Litecoin from Coinbase first and then exchange it into Dogecoin.
Dogecoin can also be bought on some minor crypto exchanges Gate.IO, Cryptopia, HitBTC, and CoinExchange, with the most popular pairing being BTC-DOGE.
How to Store Dogecoin?
As for storing Dogecoin, new users can download the MultiDoge wallet from the site and set it up in under 5 minutes. Alternatively, users can also find many other wallet clients online that are compatible with Dogecoin – a popular one is Coinomi, or they can store their Dogecoin on their exchange wallets.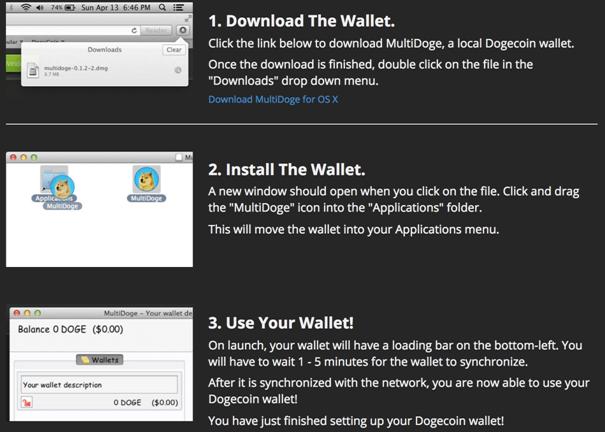 It is very easy to start using Dogecoin and by perusing through Dogecoin's site, you'll see how simple the team has made the onboarding process.


Conclusion
If there is one single golden lesson we can extract from the Dogecoin project is that building a community is key to brand development. Dogecoin may not have any fancy features or lofty goals to transform the blockchain. However, it does have one of the largest thriving communities of any cryptocurrency currently available, full of friendly, light-hearted members that don't take things too seriously. Dogecoin community is both entertaining and uplifting and is always taking dramatic steps to promote Dogecoin and it constantly pushes for merchants and service providers to accept the currency as a payment method. It is also very helpful to new users and anybody enquiring about Dogecoin.
All these things aside, the original idea was a joke and it was meant to be a funny thing that had a lot of inside references to culturally relevant things. Also, the token has been long dismissed as a joke by the cryptocurrency elite. However, this certainly doesn't mean that Dogecoin is dead. There is still a thriving Dogecoin community of people that simply want to see the coin succeed for the sake of succeeding.
Joke or not, Dogecoin has been around for nearly 5 years and has been able to accomplish something that few tokens can. For those who haven't used cryptos before, Dogecoin is a great way to start experimenting.
Useful Links
Read more about other interesting coins

CaptainAltcoin's writers and guest post authors may or may not have a vested interest in any of the mentioned projects and businesses. None of the content on CaptainAltcoin is investment advice nor is it a replacement for advice from a certified financial planner. The views expressed in this article are those of the author and do not necessarily reflect the official policy or position of CaptainAltcoin.com