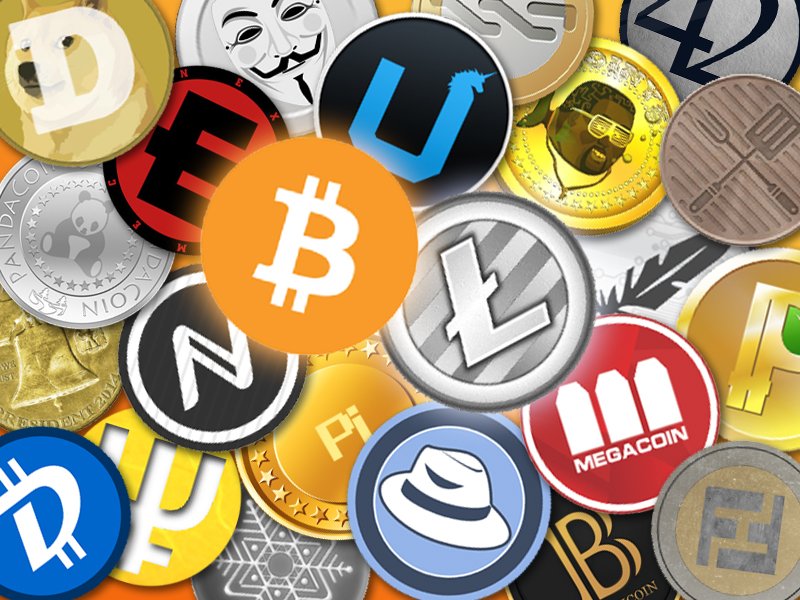 Not everyone is invested in crypto for the long term. Don't get me wrong; some people stick to a project because of its intrinsic value and hold on to their coins no matter what. These ones are known in the crypto world as 'hodlers' or those with 'hands of steel'.
However, the majority of those in the crypto world currently are in it for gain. With no emotional attachment to a particular coin, they stick with it as long as it brings them profit. And then, when they are done milking that cow, they jump onto another coin to make some more profit.
This article is for that group. We will analyse some of the best crypto coins (check the rankings for the best coins on Coinsbeast) you can hold for the short term that'll bring you maximum profit. A word of caution, though, is that you should not put in too much money and that you should only invest what you can afford to lose. With that at the back of your mind, let's talk about those coins.
SEVEN BEST COINS TO BUY FOR SHORT TERM GAIN
AKASH NETWORK
Akash network is a decentralised form of cloud computing that aims to wrestle cloud-spacing monopoly from giants like Google, Amazon, and Microsoft. It does this by allowing anyone to deploy and package applications in the cloud and set the various parameters.
The native coin of the network is the Akash Token(AKT). Even though it is a relatively new concept, the currency has potential because of the following utilities:
Holders of the AKT coin can make governance decisions on the protocol.
Holding AKT helps incentivise providers and stakes to benefit each other
AKT can be traded as a store of value, like every other coin. It currently trades around $2.5 with a market cap of about 280 million dollars
AKT holders get occasional rewards and shares of the company's total volume.
Seeing that the concept is uncommon in the crypto world, the Akash Network token may yet garner more adoption, which will increase its value over time. However, that may also be its undoing as it still is a new concept; therefore, caution must be exercised.
VADER PROTOCOL
Vader Protocol was introduced in December 2021 and sought to introduce a unique concept where self-serving stablecoins are deployed with a deep liquidity reserve to fall back on during extreme market reactions. The stablecoins are self-serving in the sense that they are managed by smart contracts, which mints more coins when the supply is low and sells them off when it goes back up.
The native coin of the system is VADER and is used for governance and staking purposes. Another unique aspect of this protocol is that it offers protection against impermanent loss, a scary concept in decentralised finance. However, seeing that it is a new concept, it doesn't have a solid footing yet. Therefore one should approach with caution.
ZIONOMICS
Zionomics is one of the latest play-to-earn coins deployed on the Binance Smart Chain. Apart from following the play-to-earn mechanism where players are rewarded with Ziox tokens for their various activities on the platform, Zionomics also follows a create-to-earn mechanism where users can create NFTs and sell them on the Zionomics marketplace.
The native token of Zionomics is ZIOX and has a maximum supply of one million tokens. The current market cap is around 300,000 Dollars which shows that there is still much room to grow. According to the whitepaper found on their website, the ZIOX token is used as an in-game reward for participating in the various features of the zionomics ecosystem. However, there is still more. Holders of Zionomics get reflection rewards proportional to the number of tokens they hold. The coin cannot yet be bought with fiat on the major exchanges but can be purchased on decentralised exchanges with other cryptocurrencies.
ORCA
Orca has been around for a while. It is a decentralised exchange on the Solana blockchain, which is known as being 'the only pure AMM' on Solana. It allows users to swap tokens on its AMM, provide liquidity to its AMMs and get a share of the trading fees, and to partake in yield farming on its platform.
The yield farming feature was recently launched and is one of the factors that has stimulated interest from the crypto community in recent times. Known as Aquafarms, this feature allows users to earn both trading fees and ORCA tokens. Therefore, users are incentivised to keep using the Orca Dex.
What is the utility of the Orca token? As with many other decentralised systems, holding this token makes it possible for you to partake in governance and staking protocols. The Orca token still has room for growth. You can still get in the boat, make your gain, and leave as a richer person.
ALTURA
Altura is an NFT-based token that introduces a new concept to the world of metaverse tokens. Just as smart contracts came as an improvement to ordinary blockchain contracts, Altura has introduced Smart NFTs, which are improvements to ordinary NFTs on blockchains. Thus these smart contracts are easily interchangeable, making it easier to utilise in-game assets across platforms.
The native token of the Altura platform is ALU and is used for transactions on the Altura NFT marketplace, as well as for making governance decisions on the platform. It is a token in its infancy and can only be purchased on Pancake Swap for now. Therefore, now might be a good time to grab some Altura tokens before it goes on to become the next big deal. The current market cap is around 65 million dollars, showing that there is still room for growth.
DUSK
The Dusk Network was introduced in 2019 but has only recently seen the limelight. It introduces a concept whereby compliance is mixed with confidentiality. This concept is needed in the crypto world because those two have been viewed as mutually exclusive until now.
This is because compliance involves following KYC and AML rules in order to guard against fraudulent individuals. However, following this usually involves divulging sensitive information about yourself, thereby compromising your privacy.
With the Dusk network, though, this problem is tackled because it runs on a zero-knowledge cryptography protocol, which simply means that users can provide proof of sincerity without compromising their privacy. This is a unique concept and could make the Dusk network a big one in the future.
The native token of the network is known as DUSK and is currently dangling around the one-dollar price tag. There is still room for you to join the train and make your gain off this ecosystem.
STAR ATLAS
Star Atlas is a metaverse token with a difference. It is a space-themed crypto ecosystem set in the distant future, in the year 2620. It is a pretty intensive game with cutting-edge cinematic displays that give players the ability to construct as many landmarks as they want, have fun with it, and get paid while doing so.
The ecosystem has two tokens. The first, ATLAS, is the platform's native token and is needed to purchase in-game assets by the players. It is also used to reward players for outstanding achievements in the game. The second, POLIS, is the governance token of the platform and also offers staking rewards for users. Both tokens are tradeable on the market and have the potential to still grow because of the recent interest they have accrued among crypto communities.
FREQUENTLY ASKED QUESTIONS:
WHAT IS THE NEXT CRYPTOCURRENCY TO EXPLODE IN 2022?
Does anyone really know? We can only speculate based on both fundamental and technical analysis. However, many coins have prospects to gain value in 2022 due to the interest they have garnered in the previous year.
Consider Altura, for example. Before it was developed, it wasn't easy to implement and exchange in-game assets outside the game interface. However, with its introduction of smart NFTs, Altura makes it possible for in-game assets to be interoperable and to go mainstream. Thus, there is good reason to believe it may yet explode in the future if all goes according to plan.
However, bear in mind that that is this writer's opinion, and it in no way constitutes financial advice. Crypto sometimes defies analytical logic and goes off with a mind of its own. Therefore it is essential to do your own research and start with money you can afford to lose.
WHAT IS THE BEST CRYPTOCURRENCY TO INVEST IN TODAY FOR SHORT TERM PURPOSES?
You can consider the seven options explained in this article. They are Star Atlas, Dusk Network, Vader Protocol, Akash Network, Altura, Orca, and Zionomics. There are other options, of course, and you can detect them by analysing their chart patterns on smaller time frames, the doggedness of the team behind the protocol, and whether or not they have new features up the pipeline. For short-term purposes, though, it is best to invest a little at first and be sure it's money you can afford to lose.
Read also:

CaptainAltcoin's writers and guest post authors may or may not have a vested interest in any of the mentioned projects and businesses. None of the content on CaptainAltcoin is investment advice nor is it a replacement for advice from a certified financial planner. The views expressed in this article are those of the author and do not necessarily reflect the official policy or position of CaptainAltcoin.com