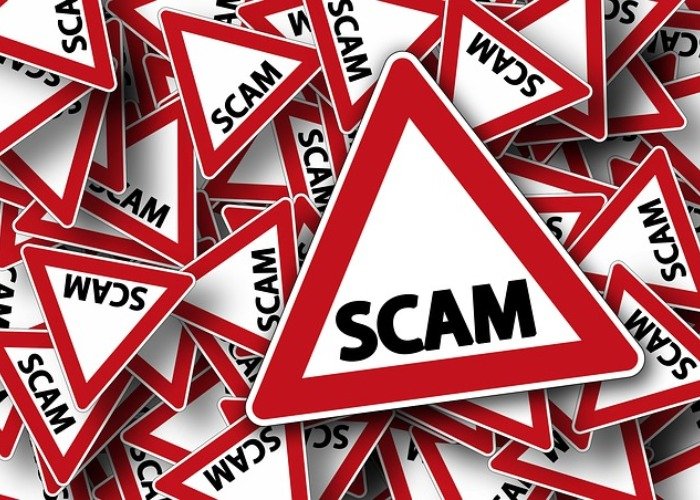 MMM is a Russian-born ponzi scheme that operated for 3 years and moved up to USD 150 million per day.

According to recent studies, the MMM member who benefited most from the scheme collected 700 thousand dollars.
Bitcoin users have witnessed a few years ago the emergence and collapse of a ponzi scheme that set a precedent in the ecosystem. Does the name ring a bell?
Researchers Yazan Boshmaf, Charitha Elvitigala, Husam Al Jawaheri, Mashael Al Sabah and Primal Wijesekera published an analysis last week focusing on the operations of MMM Global. The experts pointed out not only the modus operandi of the criminals, but also details about how much money they raised, how they raised it and from which countries they worked. In this way, they unraveled a network of fraudsters that managed to raise up to 150 million dollars a day between 2014 and 2016.
Before going into more detail, it is important to recognize that from the moment of its launch MMM Global seemed to be a fraudulent project. The ponzi scheme was created in Russia in 1990 under the name MMM, and was marketed as a bitcoin investment fund that generated profits of up to 3,000%. Within a few years of its operation, the Russian police decided to close the financial pyramid, since it recorded losses of up to 100 million dollars in rubles.
The event led to the suicide of 50 people and the arrest of its founders. However, in 2011 the scheme reactivated its activities for the Bitcoin market in more than 110 countries. Without knowledge of its background, a group of bitcoiners decided to invest in such a scheme that offered high rates of return with low investment risk. An offer that, moreover, turned out to be unreal. This is how the story of a big scam begins.
Anatomy of a ponzi
One of the places on the Internet where MMM Global had the most penetration was in the famous Bitcoin Talk forum. The researchers claimed to have tracked 2.5 million profiles on the platform for analysis. Thus, they discovered that a total of 21,873 Bitcoin Talk profiles were used to promote this ponzi scheme. In addition, each of these profiles featured hyperlinks linked to the company and Bitcoin addresses used to harness the investments of its victims.
It was estimated that 12,104 Bitcoin addresses were related to this ponzi scheme, which generated more than 100 million transactions on the network. It was also confirmed that the largest volume of bitcoins that the scheme was able to harness was recorded between 2014, 2015 and 2016. It was in this last date when several governmental authorities reported the activities of MMM Global and the scheme announced its withdrawal. However, for that period a volume of up to 150 million dollars per day was registered.
READ: Price predictions for all major altcoins.
Analysts pointed out that the majority of the members of MMM Global belonging to the Bitcoin Talk forum had an average age of 32 years. 75% of these promoters were male, and their countries of origin were mainly Indonesia, China and India. Although activity was recorded in a total of 80 nations around the world, the researchers confirmed that the largest cash flow was concentrated in India and Indonesia. Similarly, the volume of earnings of users located in these countries was 10 times greater than those residing in the smaller volume nations such as Thailand and Taiwan.
It was also found that the scheme management that received the greatest profits from the pyramid scheme raised about $765,000. Likewise, it could be registered that 40% of the bitcoiners that invested in MMM Global lost their investments because they did not receive any profit.
How can I identify a pyramid scheme?
Although not all ponzi schemes have the same advertising or performance promises as MMM Global, there are common characteristics that allow investors to identify them. The academics in charge of this study highlighted a total of five elements that can facilitate their recognition.
The pyramid schemes have three distinct periods of behavior based on daily investment volume. The first stage is known as "Boom", as it is recorded when new members join the project and the number of transactions increases. In a matter of a few years or months the pyramid scam can reach its "Hyper-operation" period, where they can reach a large number of daily operations until they reach their peak. After achieving this maximum volume of transactions, the schemes tend to decrease their cash flow until they collapse.
Pyramid schemes also tend to offer unrealistic gains and minimize investment risks. If a project claims to have a rate of return of 3000% per annum it is very likely to be exaggerating profits to capture the attention of the most gullible. As if that were not enough, it is important to bear in mind that every investment has its risks, especially in a market as volatile as Bitcoin.
READ: Best bitcoin and crypto wallets
Another common point that ponzi schemes have is that they are promoted as a method of help among users. For example, MMM Global claimed that it was an investment fund where users generated profits by lending their bitcoins to other members. However, this kind of scheme offers no return on investment (ROI), since the profits of older members are generated by the investments of new members. That is, the profit of one investor is based on the loss of money of another investor.
Because pyramid schemes generate profits from the losses of new members, income inequality is promoted. In this sense, a very small group of investors are the ones who earn most of the money, while the majority lose. In the case of MMM Global 40% of the investors received no profit, while a select group managed to amass a fortune.
Last but not least, users need to research which project they want to be involved in before leaving their money in the hands of others. MMM Global's track record was proof enough to alert bitcoiners that it could once again be a pyramid scheme. In this sense, being informed is always one of the most important requirements when investing money.

CaptainAltcoin's writers and guest post authors may or may not have a vested interest in any of the mentioned projects and businesses. None of the content on CaptainAltcoin is investment advice nor is it a replacement for advice from a certified financial planner. The views expressed in this article are those of the author and do not necessarily reflect the official policy or position of CaptainAltcoin.com