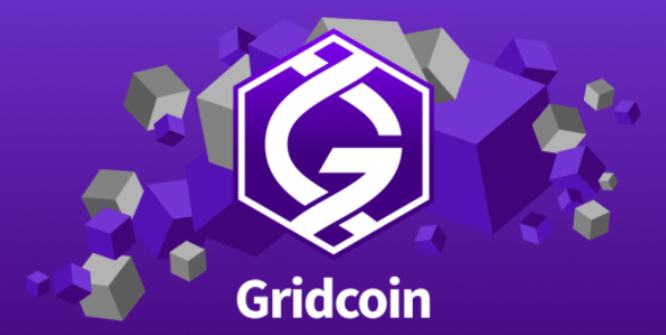 Introduction
GridCoin rewards volunteer computing on the BOINC (Berkeley Open Infrastructure for Network Computing) platform in a decentralized manner on top of proof of stake.
BOINC is free and can be used to unlock many digital clock cycles from processors and graphic cards that are extensively used in cryptocurrency mining.
The GridCoin Coin is paid as a reward to individuals for their contributions to scientific research.
This is done through cryptocurrency peer-to-peer transactions without the need for centralized authority to distribute rewards.
On its website, they say you can trade Gridcoins at BitSquare, Bittrex, BTSABC, BTSBOTS, Bitshares-Light, C-Cex, HolyTransaction, OpenLedger, Poloniex and RUDEX.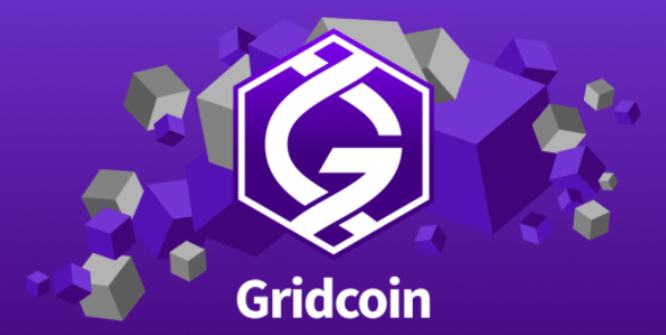 How does the system behind it work?
Proof-of-work algorithms such as Bitcoin have the disadvantage that some of the energy is wasted on meaningless equations in the degradation process and transaction processing is increasingly centralized through mining pools.
GridCoin introduces a proof-of-research algorithm to make more productive use of the computing power of computers.
GridCoin researchers work on problems such as the search for cure of diseases, mapping of genomes or climate studies and are remunerated for their work through the system.
The project is based on BOINC, the Berkeley Open Infrastructure for Network Computing. This is a large network of computers.
It is not limited to a program, an algorithm or some kind of hardware.
In principle, everyone with his or her private computer can participate and provide the unneeded computing power for research purposes and receives a GridCoin Coin in return. It's simple: After installing Gridcoin client you can leave your PC perform calculations and receive Gridcoins as a reward.
The network generates approximately 50,000 Gridcoins each day through the Distributed Proof of Research (DPOR) reward mechanism.
What is the project already used for?
World Community Grid
The project distributes millions of small data- and computer-based experiments to thousands of volunteer devices.
So far, scientific breakthroughs in cancer treatment and solar energy research have already been made possible.
The research partners have published more than 35 articles in scientific journals on the basis of research work from this project that promotes knowledge in the fields of health, poverty and sustainability.
Rosetta @ Home
The project is concerned with the determination of the three-dimensional forms of proteins in research that can ultimately lead to cure for diseases such as HIV, malaria, cancer or Alzheimer's disease.
POEM @ Home
This group of researchers will investigate how the protein structure determines protein function, the structure of a protein is predicted on the basis of its amino acid sequence, how proteins interact with each other.
From this, you want to draw conclusions about how poorly functioning proteins can cause diseases.
The resulting knowledge can then be used in the development of therapeutic options.
What are the future prospects for GridCoin Coin?
There is a growing need for computing power from the research industry to run large applications and process huge amounts of data.
There are several domains such as product simulation, deep learning and 3D rendering where the demand for expensive computer resources and high-performance computing is increasing.
For many smaller research institutes or companies, it is also very expensive to set up their own computing units for the research or service they offer.
Therefore, such projects are extremely important for them.
GridCoin is not the only project of this kind. However, it sets itself apart from its competitors such as Golem, FoldingCoin or Primecoin because it is based on the established research platform BOINC, which has more than two decades of development behind it.
Another important competitive advantage is that GridCoin Coin is freely accessible, while Golem and some other providers have to pay a rent or something similar for its use.
Hot New ICOs
If you are a real hard-core crypto fan, I am sure you are on a hunt for new hot ICOs all the time. Make sure to check our list of upcoming ICOs.
How to buy it?

Where to store it?
Best and safest option to store your coins is to download an official coin wallet and store it on a hardware wallet (if it is supported) – our recommendation is just go and buy Ledger Nano S or Trezor Wallet

or KeepKey

, those are the safest options.
You can read our articles on how to use Ledger Nano S wallet and where to buy it and Trezor Wallet Review or check out other top hardware bitcoin wallets here. You can also create a paper wallet – learn here more about crypto wallets. 
We have also compared top 3 hardware wallets: Ledger vs Trezor vs KeepKey.

CaptainAltcoin's writers and guest post authors may or may not have a vested interest in any of the mentioned projects and businesses. None of the content on CaptainAltcoin is investment advice nor is it a replacement for advice from a certified financial planner. The views expressed in this article are those of the author and do not necessarily reflect the official policy or position of CaptainAltcoin.com