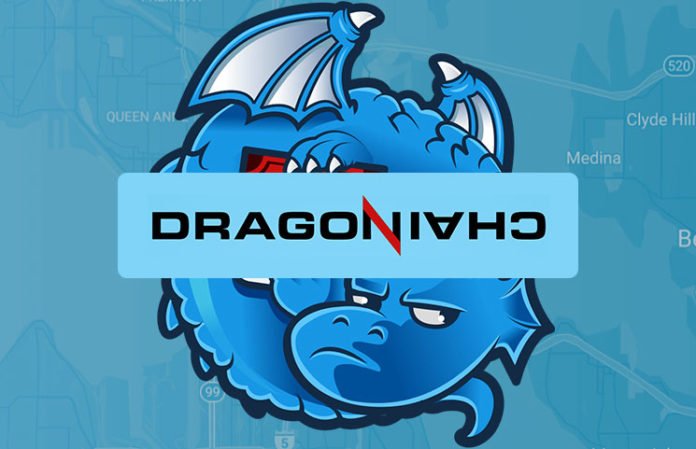 Dragonchain was developed  by Disney, it is a  blockchain-based company and ecosystem. Initially it was the "Disney Private Blockchain Platform" and after was released as open-source software. Dragonchain functions through the usage of the cryptocurrency Dragons. It is the most friendly, secure, and flexible platform and it has many benefits and features, that companies and developers are looking for. Dragonchain is working at present time as a nonprofit, but later on it will be launched in a commercial use. Some of the Dagonchain's unique functions are : multicurrency support, easy and simple integration, currency agnosticism as well as stable protection of data and transfers.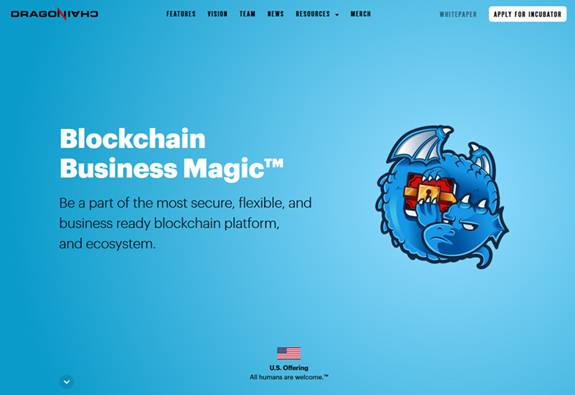 How New Is Dragonchain?
Dragonchain was developed by Disney in 2014. at the Seattle Disney office. Initially it was called 'Disney Private Blockchain Platform' but later in October 2016. it was published as an open source software. The Dragonchain team is based initially on eight members who are developers, business and marketing professionals. Later in 2017. Dragonchain Foundation is launched, its purpose is to keep and own the open source code as a non-profit foundation.


What Are Some Key Features?
Dragonchain is constructed out of three key elements: Platform, Incubator and Marketplace.
Dragonchain's most popular element is its Platform, which is scalable and well protected. It is the place where developers can make and store Smart Contracts in common programming languages. It offers users and companies to use its benefits and integrate it in the blockhain of their  work applications. Some of the main Dragonchain goals is to serve clients over a blockchain, to increase effectiveness and productivity, secure transactions, as well as, to reduce costs and lower the potential scams and attacks. This facts help companies to use blockchain applications easily, personally and safely. Their goal is to offer digital society a creation that will suit to the products that they constantly using such as C#, Node, Java, or Python.
Incubator is the place where companies simply develop their blockchain projects. The 'crowd-scaled' incubator is intended to be the one of the key benefits to the company future scheme. When a project is finished in the incubator, it is reviewed and scaled by a global crowd (people, investors). On the official website you can inform yourself about the incubation process. There are five projects under incubation at the moment.


The last but not the least important Dragonchain's element is Marketplace, a client companies supporting system, where they can explore various experts on different subjects like software development, various crypto subjects, marketing, etc. Here, its users can explore the library of previously developed smart contracts.
Therefore, to summarize, Dragonchain's benefits are:
Serverless system
Smart contracts
Accepted language support for contracts (Java, Python, Node…)
Scalability
Secured business data and operations
High level currency implementations
Currency Agnosticism
How Does Dragonchain Stand Out?
Benefits and features of the Dragonchain are already stated above. The thing that stands out is the option of having personal business chain. There are other features as well, supporting multiple currencies in one chain and ability not to use currency at all, private incubator and marketplace and other.
Why Was Dragonchain Created?
Dragonchain creation was intended to solve particular problems connected to Bitcoin and Ethereum, not stating that they are faulty. Dragonchain's team tried to construct a platform based on Bitcoin's and Ethereum's, but much simpler and easier using new terms of blockchain technology.
What Are Some Use Cases?
There is a number of Dragonchain use cases such as identity systems, ticketing, decentralized  processing, computing, and storage framework, voting systems, smart contract, reporting and compliance, funding and accountancy , generic crypto-store, payments policy, organization inside currency, open source software project control, Intellectual Property marketplace, customer facing currencies – ecosystem exchange (physical or virtual, gaming), reservations (room, travel, table…), Internet of Things etc. Imaginative thinking is a good guide for the new and possible uses of Dragonchain's blockhain.
What Should You Know About the Token and ICO?
Dragon tokens are sold through a token sale. As you are going to see on the following picture, Dragonchain tokens or Dragons' distribution is 55% for public offering, 20% goes to the team, 10% to the reserve and 10% to the foundation, and the rest of  5% receives the Dragon Fund. Team's tokens get locked and put into circulation over the two years.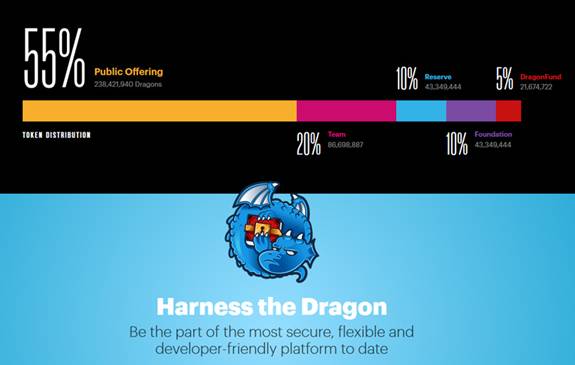 Tokens' price was established after the sale i.e. the amount calculated from the sale result. Each user is given a piece of 238,421,940 Dragons, according to the amount of Ethereum or Bitcoin provided, therefore if you have placed 2% out of all raised funds you will receive 2% of the 238,421,940 sum, after the sale, which lasted for a whole month.
Total Supply: 433,494,437 DRGN                Circulating Supply: 238,421,940 DRGN
Dragons launched in 2017 at .0663 USD at the Initial Coin Offering reached $4 till the beginning of 2018. In the future days Dragons value will depend on its core elements platform, incubator and ecosystem.
What Do Dragons ( DRGN) Do?
After the sale is finished, Dragons can be used to retrieve the platform's elements, such as subscription to data feed, an opportunity to enter smart contract library, a chance to get early and low price tokens used in incubated projects and more.
How to Buy Dragonchain DRGN?
In order to buy DRGN you have to buy another currency first, because of a fact that you can't by dragons with 'Fiat' currency. For the crypto currency beginners the best solution is to use Coinbase while making first time purchases. Coinbase is user friendly and safe (regulated by the Us government).Visit the Coinbase using your bank card (credit, debit or other), buy Bitcoin, Litecoin or Ethereum and later change it into DRGN on an exchange. You can buy Dragons on the following exchanges KuCoin, Etherdelta, CoinExchange, Gate.io, Tidex, Bancor Network and Token Store. You should also beware, that purchasing currencies via cards will increase paying fees, but the good thing is instant transfer.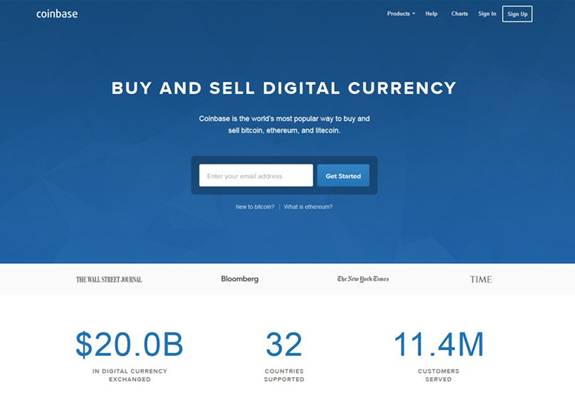 There are some useful hints on how to get started on Coinbase. Click on the 'Sign up' and the registration window will open, then insert your name, e-mail and password.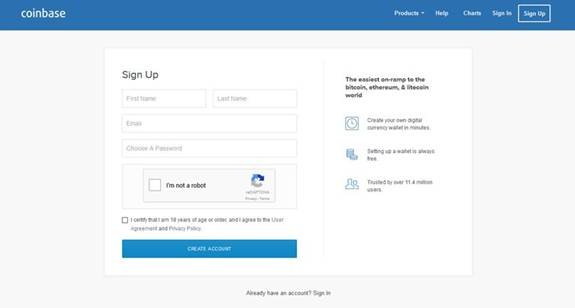 After you do this, a link will be sent on your mail account in order to confirm your e-mail  account. Go to your e-mail address and click on the received link, a new window will open asking you to complete your personal information like giving phone number, uploading a photo from your ID, passport driving license etc. and your payment details. Your account will be confirmed in a short time.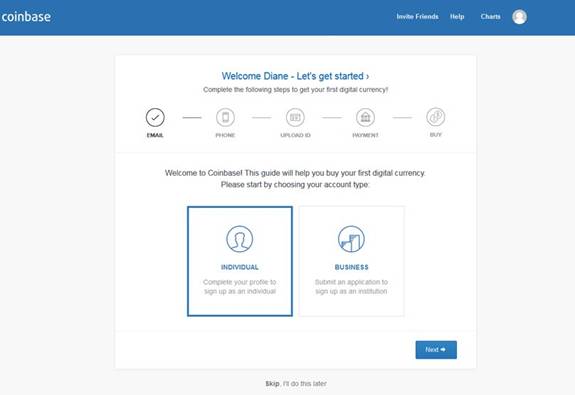 Purchase Ethereum
We stated earlier in the article that for purchasing Dragons you need to another currency, which you can exchange later into DRGN. Here we will guide you how to buy Ethereum. Ethereum has got easier access and cheaper fees, shorter transaction time than Bitcoin. Start by clicking on the 'Buy and Sell' option in the main window, choose Ethereum and select your paying method and insert a desired amount. You can select fiat currency amount or number of ETH.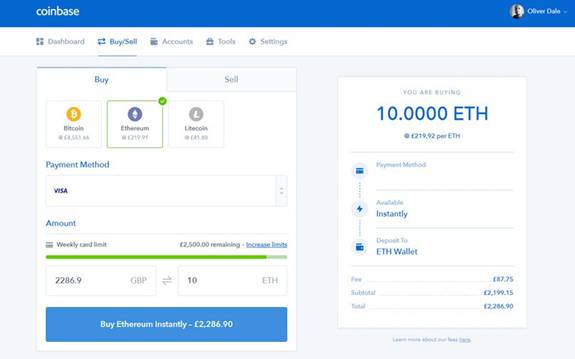 After the confirmation of your transaction, ETH will be attached to your account.
Purchase DRGN at Kucoin
Previously you purchased Ethereum, the next step is to swap it for DRGN. Kucoin is the place where you can swap ETH for DRGN. For more details and information read the review here.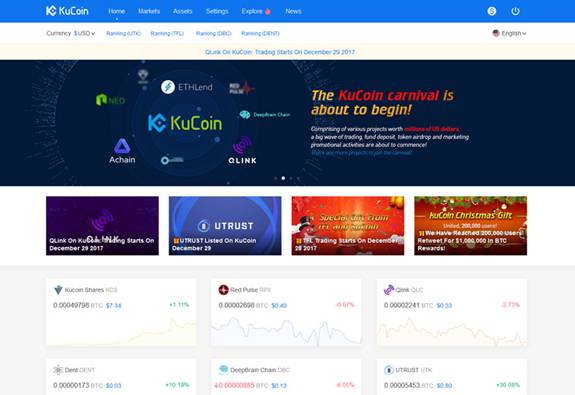 Can Americans Participate?
A small number of digital currencies and projects connected to the blockchain is open towards the US, one of them is Dragonchain, whose sail is based in US. Nevertheless everyone can help the project and participate. Token sales are pretty restricted (place and legality issues), but Dragonchain is quite open to all those 'participants'.
Conclusion
Dragonchain is paving the way to the future of the blockchain, with the vision of creating a side chain equipped with the top and classy technology, but with an accent on simplicity and safety for each single user.

CaptainAltcoin's writers and guest post authors may or may not have a vested interest in any of the mentioned projects and businesses. None of the content on CaptainAltcoin is investment advice nor is it a replacement for advice from a certified financial planner. The views expressed in this article are those of the author and do not necessarily reflect the official policy or position of CaptainAltcoin.com