Dex Trade Review – Fees, Supported Coins & Countries, Payment Methods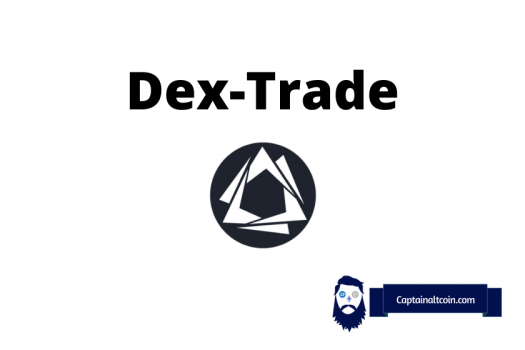 Dex Trade Review – Fees, Supported Coins & Countries, Payment Methods
Various innovative features.
Beginner-friendly interface.
No mandatory KYC.
The team around the exchange seems to be very ambitious.
Mobile apps available (iOS and Android).
Chat support.
Dex-Trade Overview
---
One of the hardest decisions all crypto investors need to make is which decentralized exchange or crypto platform to use. There are a lot of efficient, good exchanges that can suit your profit goals. But, how do you choose the right one? This is where Captainaltcoin comes in – we do extremely thorough reviews on various exchanges and try to help you decide which one to use. In this article, we will explain the Dex-Trade exchange. 
As per the Coinmarketcap platform, Dex-Trade is in the top50 crypto exchanges in the world (24-hour trading volume). The exchange has been around long enough since it was launched in 2017. The headquarters of the company is in London, the United Kingdom.
Dex-Trade is widely popular exchange, and at the time of writing (January of 2022), it has more than 150,00 active users. Furthermore, Dex-Trade is a trustworthy exchange that pays a lot of attention to security – it has a security certificate from SecExpert and a GDPR certificate.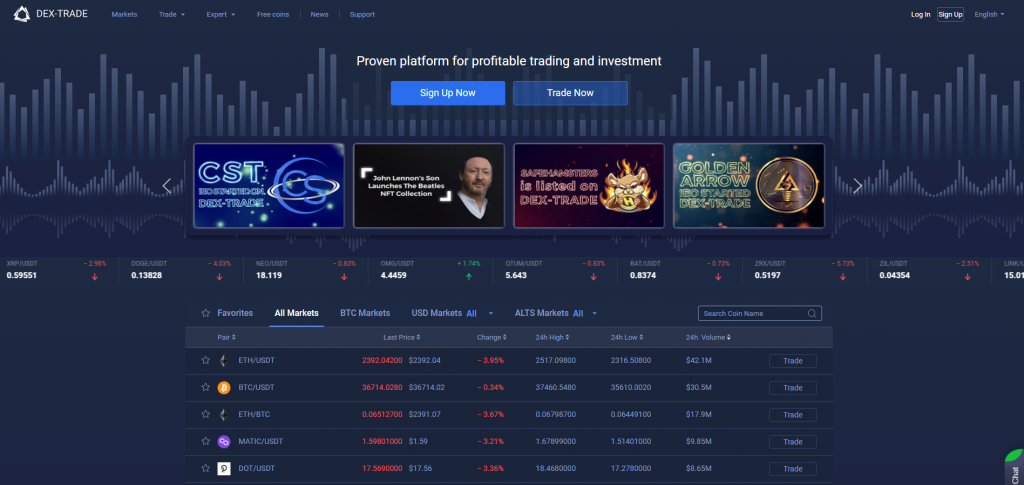 The goal of the platform is to be suitable for both beginner and experienced traders. The best way to do this is to have a beginner-friendly interface with spot trading (suitable for beginners), and advanced trading features such as staking or margin trading (suitable for experienced traders). So, this is exactly what Dex-Trade tries to do, although, at the time of writing, margin trading, futures, and derivatives features are still being developed by the Dex-Trade's team.
In this article, we will go through Dex-Trade's features, supported coins, deposits, withdrawals, fees, supported countries, safety, regulations, and many others factors about the exchange. So, without further ado, let's jump into details.
Note: Keep in mind that these are only my opinions based on my thorough investigation of the Dex-Trade exchange. In any case, please do your own research before deciding whether you want to use it or not.
At this point, it is good to note that all opinions and suggestions written in this article are not considered financial advice.
Services & Features
---
Spot exchange
---
If you want to do spot trading with Dex-Trade, just click on the "trade" button and then on the "spot trading" button. Dex-Trade supports more than 140 trading pairs such as BTC/USDT, ETH/USDT, ETH/BTC, SOL/USDT, BNB/USDT, and many others.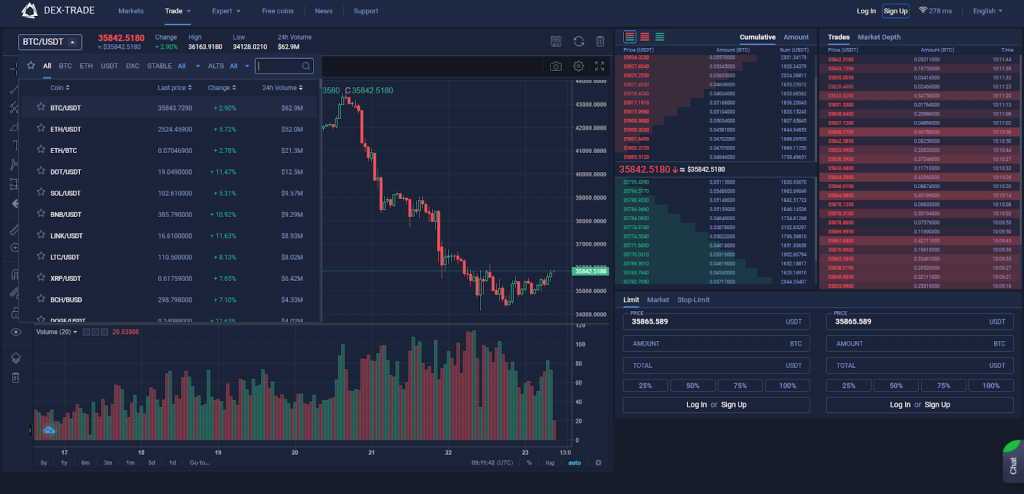 When you select a pair, you can see a pretty standard data – price movement in the last 24 hours (in %), high and lows in the same period, and 24-hour volume.
Dex-Trade IEO
---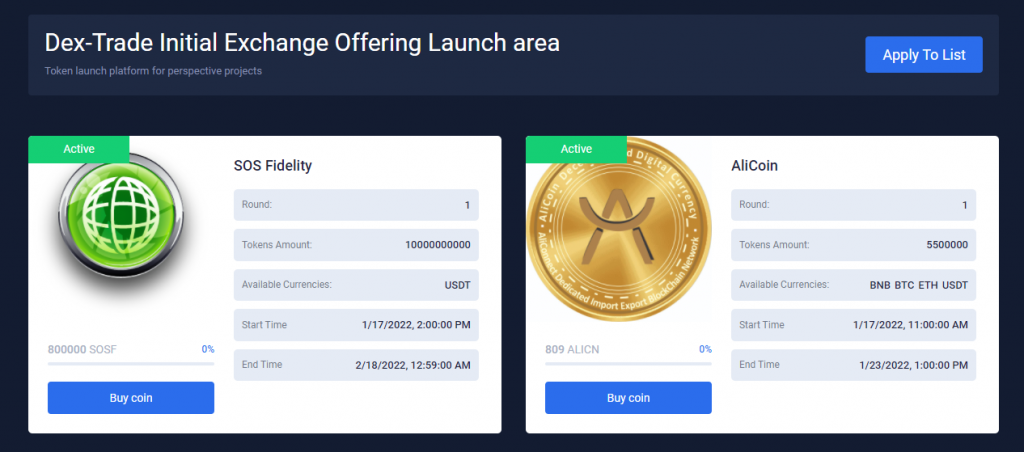 Dex-Trade offers IEO (Initial Exchange Offering) launch area. In fact, this is a token launch platform for perspective projects where you can see the name of the project, tokens amount offered, available currencies, start and end time.
Staking
---
Dex-Trade offers staking as well. However, at the time of writing, the staking feature is still in the beta version and there is not much to be seen in that section. It seems that only Qtum (QTUM) is available for staking (at least for now) with the estimated annual earning of 0.065%. This is so low earning rate that I believe the team just put it there as a placeholder until the feature is officially established.
Games
---
On Dex-Trade, you can play games as well and the purpose of the feature is to allow beginners to fill the interact with cryptocurrencies. There is a demo account for every game.
Some of the games you can play are Flip Flop, Predictor, Scissors Paper Rock, and Keno.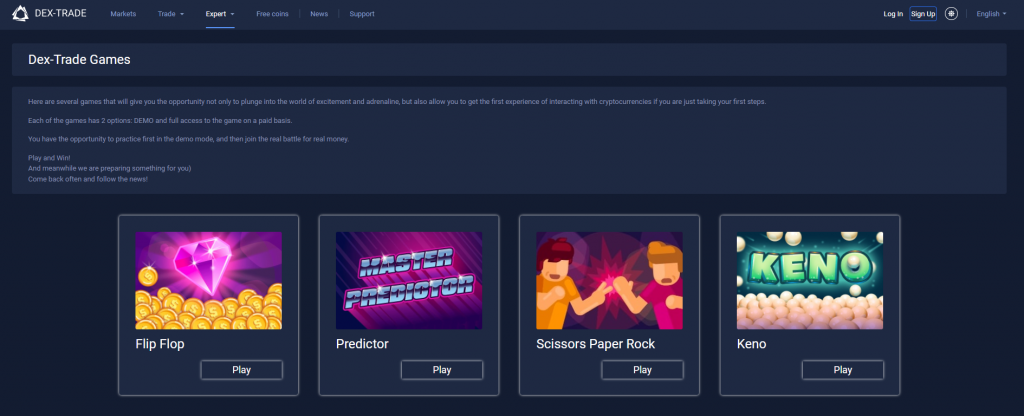 Free coins
---
From time to time, Dex-Trade will offer some free coins as well. Each free currency has its own limit on the amount that you can receive in one session. Some of the coins available were ARMX, MER, XBT, and VITC.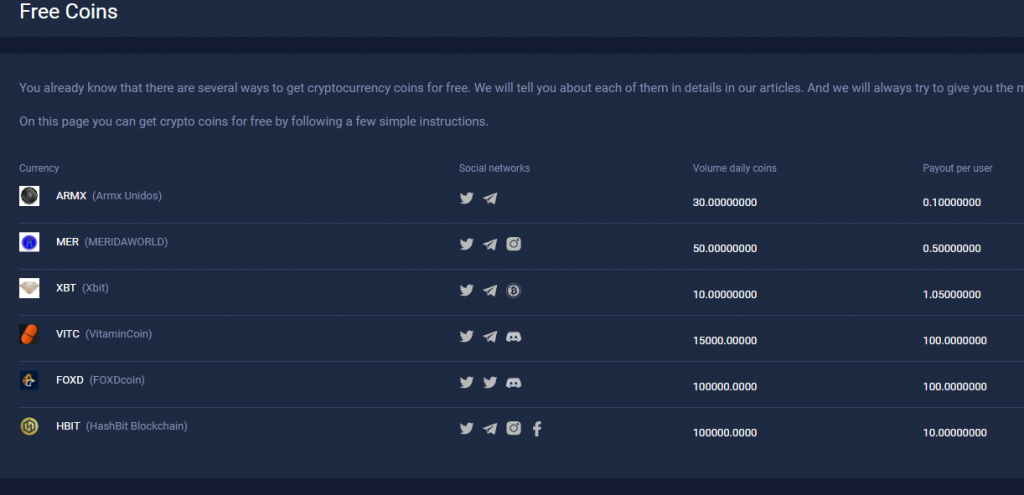 Dex-Trade supported coins
---
Dex-Trade supports more than 70 cryptocurrencies which is a decent number. Even more importantly, Dex-Trade supports all the major coins such as Bitcoin, Ethereum, Ripple, Litecoin, Tether, Solana, Chainlink, Binance Coin, Dogecoin, Ethereum Classic, Polygon, and many others.
Dex-Trade deposits & withdrawals (Fees, Methods, Limits)
---
At the time of writing, you can deposit only crypto to your Dex-Trade account, so fiat deposits are not available. Crypto deposits are free of charge.
When it comes to withdrawals, only crypto-based ones are available as well. Fees are in line with the market's average here and it varies from crypto to crypto. For example, it is 0.0005 BTC per BTC-withdrawal.
Finally, there is no info on the website about the deposit or withdrawal limits. In general, Dex-Trade did a pretty poor job on transparency when it comes to withdrawal and deposits.
Dex-Trade Trading Fees
---
Trading fees (maker and taker) are 0.2% and 0.1% respectively. These are in line with the market's average. Furthermore, there are no ways for the trading fees to be lower (like for example if your trading volume is high).
Dex-Trade supported countries
---
Dex-Trade is available almost worldwide except in the United States of America, the Crimea region, Cuba, Iran, Iraq, North Korea, Sudan, and Syria.
How to start with Dex-Trade? (steps like registration, activation, verification, etc).
---
Registration and activation with Dex-Trade is a super easy process. All you need to do is to provide your email and password and then active your email with the link they sent you to your inbox. The whole process is done within 2 minutes.
Once you are done with registration, you need to activate 2FA (2-factor authentication) before using any of the services.
Does Dex-Trade require KYC?
---
No, as far as I saw, Dex-Trade does not have a mandatory KYC (Know Your Customer) verification system. Most crypto traders will like this.
However, there is a KYC system on Dex-Trade and you can verify your account if you want to. The withdrawal limit without verification is 1 BTC per 24h, so in general, you do not have to verify your account unless you are an experienced trader and have a bigger balance to withdraw.
Does Dex-Trade have a Native Token?
---
Yes, Dex-Trade does have a native token – DXC coin. If you decide to buy DXC, you can receive:
Benefits in the referral program
Participation in a private club
Vote
Access to new listings before other traders
Conversion of illiquid small assets into a liquid token and many other
It is interesting that DXC was launched on January 21st of 2021 with a maximum supply of 21 million coins and a starting price of $21.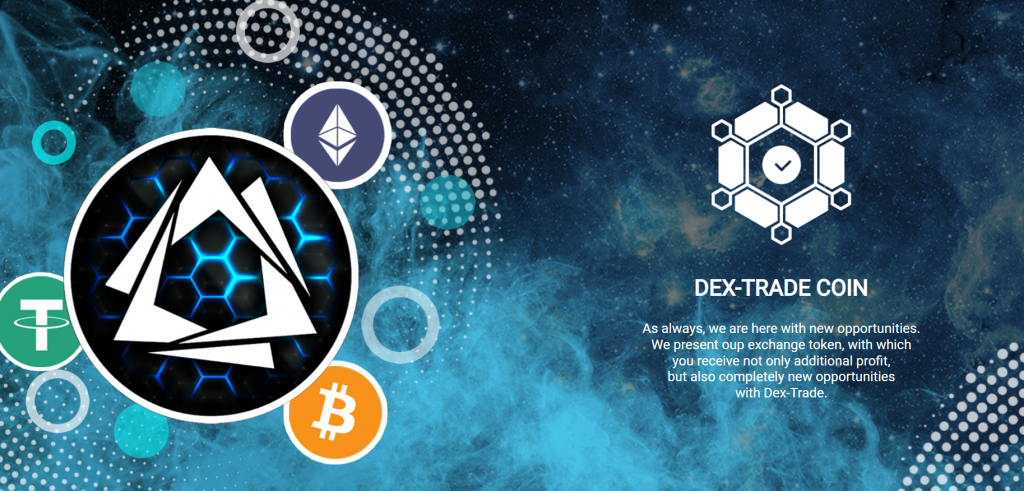 Is Dex-Trade legit and safe?
---
Yes, when you take into account that the exchange has been around long enough and that it has a large user base with no reported hacks – you can say it is legit and safe. The main goal of Dex-Trade (as per their team) is to provide a secure, reliable, and stable environment for digital assets trading through its mobile application and web interface.
Is Dex-Trade Regulated?
---
I could not find any information online on whether Dex-Trade is a regulated exchange or not. When this is the case, I would assume the exchange is not a regulated platform.
Conclusion
---
Dex-Trade is definitely a legit crypto exchange that has been around for a long time (launched in 2017). What I like the most about Dex-Trade are two things – its various innovative features and an extremely easy-to-use interface. I say innovative since features like playing games, free coins, or IEO you can't find on the majority of Dex-Trade's main competitors.
However, the platform has its negative sides as well. The thing I did not like the most is that Dex-Traders's help center does not provide almost any information about deposit and withdrawals limits and payment methods.
Nevertheless, the team around Dex-Trade seems to be very ambitious and has some serious plans for the future (such as staking or margin trading) so I would not be surprised if in a few years' time Dex-Trade is right up there with the most popular crypto exchanges in the world.
Read also:
FAQ
---
PROS
Various innovative features.
Beginner-friendly interface.
No mandatory KYC.
The team around the exchange seems to be very ambitious.
Mobile apps available (iOS and Android).
Chat support.
CONS
Staking, margin, future, derivates features are still either in the beta version or not yet launched.
Poor job on providing detailed info about deposits and withdrawals (methods, limits).
Trading fees are fixed (can't be lower depending on your trading volume).
Extremely limited payment methods.
Most likely not regulated.
No fiat deposits or withdrawals.

CaptainAltcoin's writers and guest post authors may or may not have a vested interest in any of the mentioned projects and businesses. None of the content on CaptainAltcoin is investment advice nor is it a replacement for advice from a certified financial planner. The views expressed in this article are those of the author and do not necessarily reflect the official policy or position of CaptainAltcoin.com