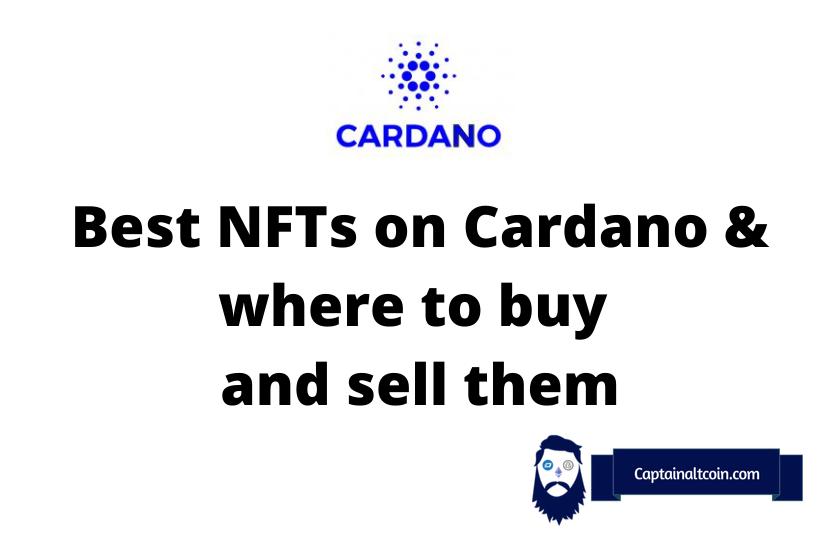 Intro (a bit on NFTs and Cardano)
---
With the growing NFT community, we see more and more exciting projects on various blockchains. One of the emerging blockchains that got into the NFT world is Cardano. The shortcut for NFTs from the Cardano blockchain is CNFTs.
Even though NFT projects on Cardano are growing, they are still way smaller than Ethereum-based NFTs. In fact, the largest NFT project on Cardano has a volume of about 10.5 million USD, 32 times smaller than the largest project on Ethereum. On the other hand, Cardano projects have their own advantages, way lower gas fees for instance.
In this article, we will take a close look at some of the best NFT projects on the Cardano blockchain. Moreover, we will explain the best NFT marketplaces for Cardano projects where you can buy and sell them. So, without further ado, let's jump into details.
Best NFT projects on Cardano
---
As mentioned above, we will show you the best NFT projects on Cardano. After a thorough investigation, 6 projects in total stood out.
Keep in mind that these are only my opinions based on my thorough investigation of the best NFT projects on the Cardano blockchain. Most of these projects are quite new players in the NFT world, so if you are aiming to be a part of NFT projects who are longer in the game, you should probably not read this article. In any case, please do your own research before deciding whether you want to use some of them or not.
At this point, it is good to note that all opinions and suggestions written in this article are not considered financial advice.
Pavia
---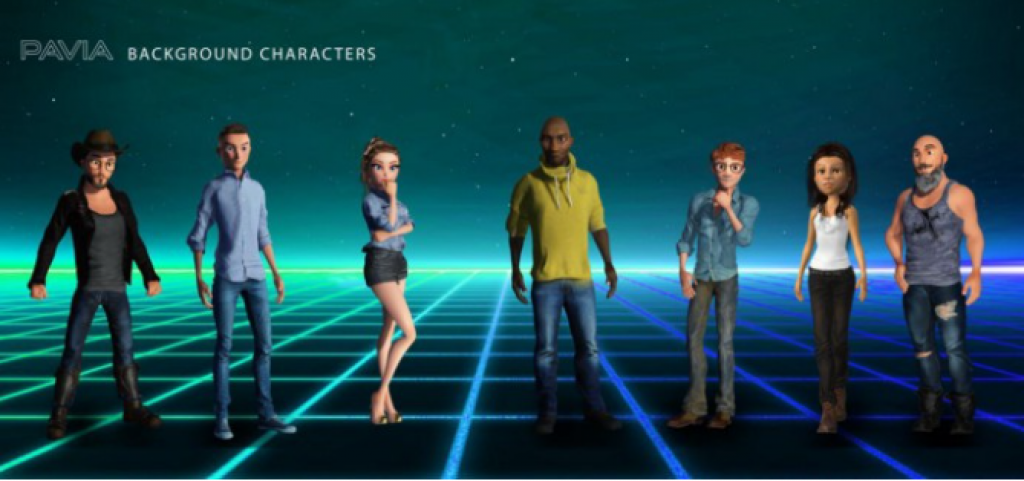 The first project we will look into today is Pavia. We can define Pavia as a completely decentralized game-based NFT metaverse that is built on the Cardano blockchain. The project is still new (article written in January of 2022) since it was launched in September of 2021.
In the game itself, users own unique land parcels with the following dimensions – 16(L)x16(W)x20(H) in meters. To make these land parcels unique, each land in Pavia is a uniquely numbered Cardano NFT (CNFT) based on the coordinates within the Pavia network. The key features of Pavia are your avatar, Pavia policy ID, and its own map of the metaverse.
Deadpxlz
---
Let's look at the DEADPXLZ next. DEADPXLZ is a system of 10,000 code-generated, unique & interactable NFTs minted on the Cardano blockchain. What got my attention when it comes to Deadpxlz is that it is the first interactable token that has ever been minted on Cardano.
The entire collection on Deadpxls was minted back in May of 2021, so this is another new NFT project on the Cardano blockchain. Each NFT is called PXL. Moreover, they are interactive (respond to tap gestures or clicks and remote as well).
Each NFT has a full set of characteristics called PXL attributes. The team around Deadpxlz seems to be pretty ambitious since the goal is for Deadpxlz to become a play-to-earn game in 2022.
Boss Cat Rocket Club
---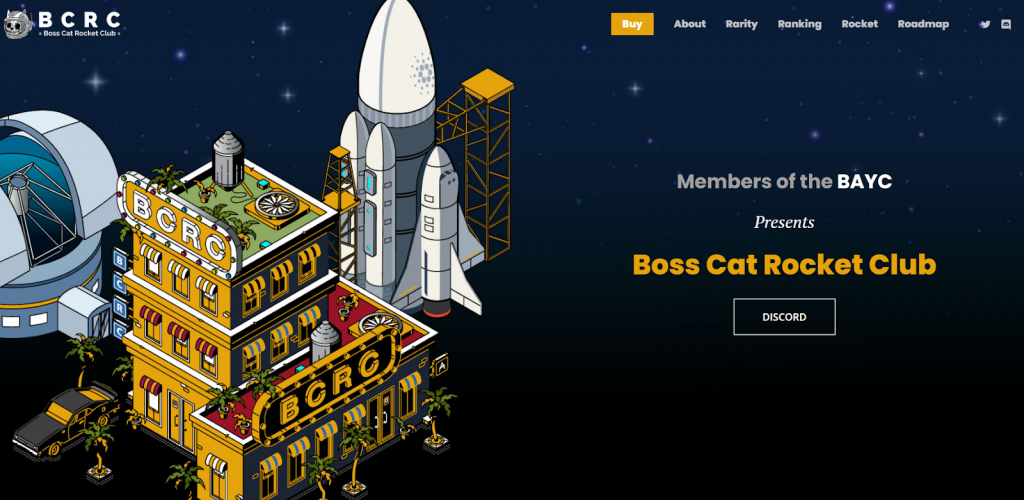 Yet another exciting NFT project on the Cardano blockchain is Boss Cat Rocket Club. The whole community consists of 9,999 algorithmically generated space-bound cats living on the Cardano Blockchain. The initial idea of the BCRC's team was to launch the project on the Ethereum network, but they changed their mind due to the high gas fees.
The main focus of the Boss Cat Rocket Club is long-term, effective community building with proactive involvement in the emerging metaverse movement. As per BCRC's team, the ultimate goal is to "create a self-perpetuating, creatively driven, lucrative community that thrives on the collective engagement and ubiquitous proaction of its members."
Artifct Moon
---
Artifct Moon is an NFT project built on the Cardano blockchain where you can be a part of the metaverse worlds in order to showcase your digital art, host live events, to explore and connect with others. Keep in mind though that the platform still has not released its own NFT marketplace, but based on the information from their blog, they plan to do it in the near future.
The ultimate goal of the Artifct Moon is to resolve a problem that disconnects in the NFT space between the conversation and the commercial part of it. To be precise, marketplaces are not social and social media is not always a good marketplace, so the team around Artifct Moon aims to fix this.
Degen Crypto Club
---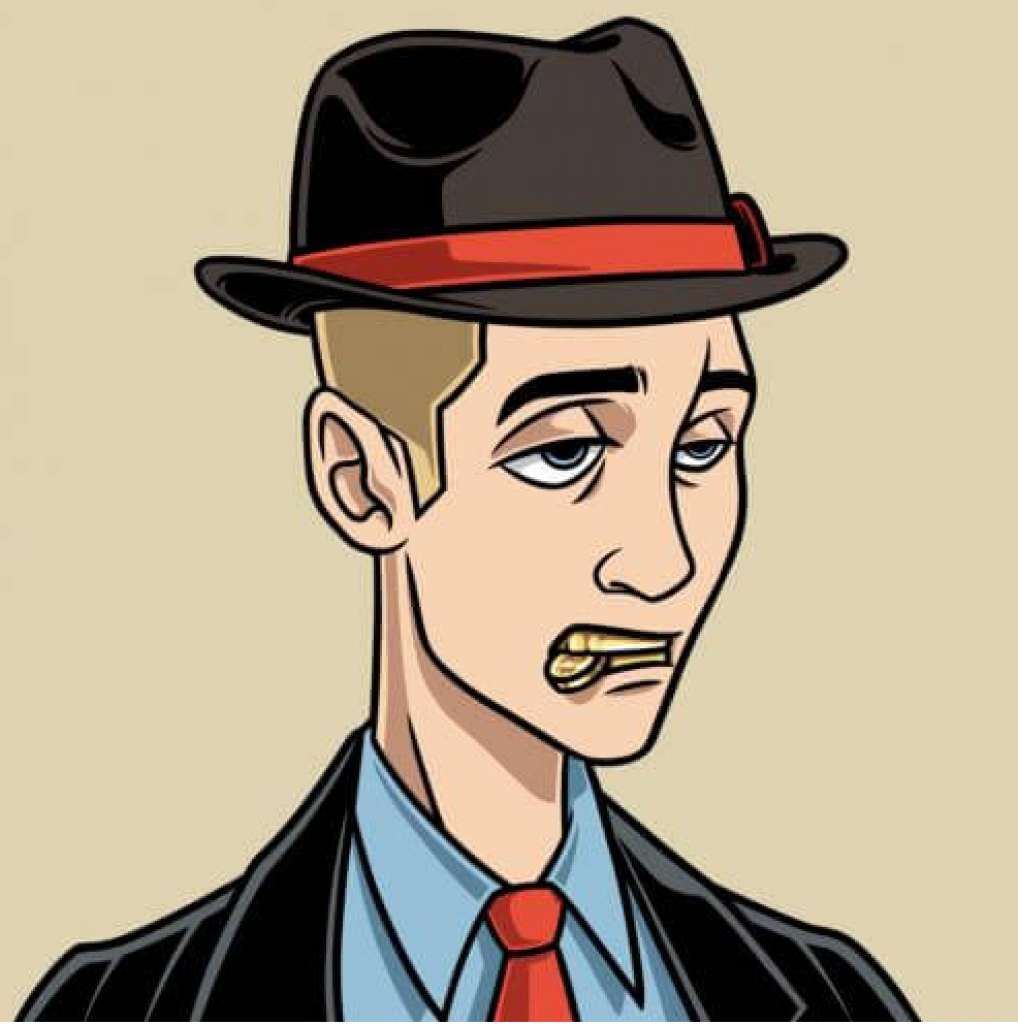 Another new NFT project on the Cardano blockchain (launched in October of 2021) is Degen Crypto Club. The main focus of the platform is to show beautiful unique art to produce profile picture NFT's that guarantee holiday airdrops to holders (Christmas and Halloween for example).
Degen Crypto Club does not have its own NFT marketplace (yet), so all NFTs will only be accessible to buy through secondary markets (such as cnft.io and tokhun.io).
The team announced in October that they will launch its first (and only) collection of 2,500 NFTs. Their goal is to engage with celebrities in order to quickly spread the word about the project (a similar way to Steph Curry with BAYC).
SpaceBudz
---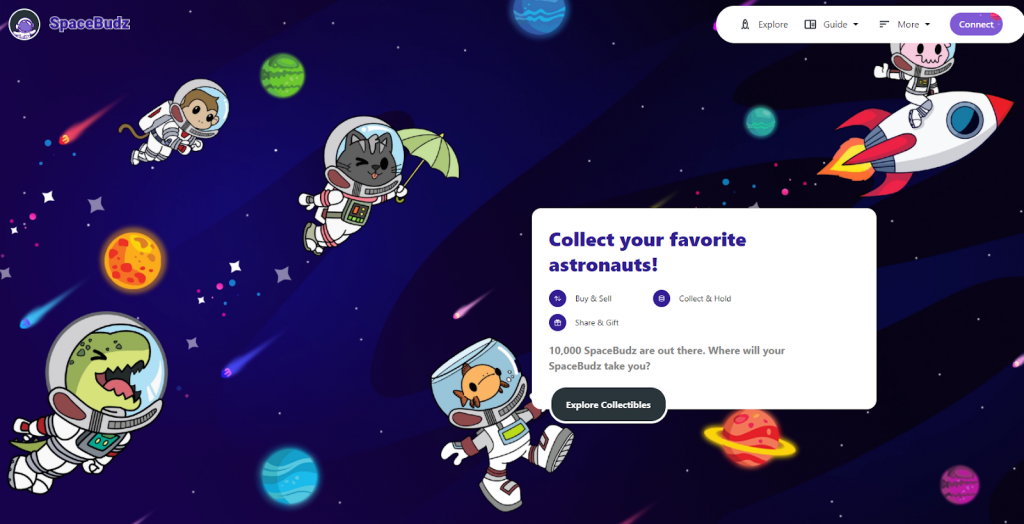 SpaceBudz is another NFT platform built on the Cardano blockchain. It consists of 10,000 "SpeceBudz" or astronauts and each one is unique. Astronauts can be humans, animals, robots, and other mysterious creatures.
The platform was launched by two crypto enthusiasts – Alessandro (operator of Berry Pool and creator of Nami Wallet) and Zieg (NFT enthusiast since he claimed his first CryptoPunk back in 2017). SpaceBudz has its own NFT marketplace where you can check all 10,000 SpaceBudz. Each astronaut has its own ID number and you can filter them by ID, price, and sale.
Best NFT marketplaces on Cardano – where can you mint Cardano NFTs
---
Now, let's look at the best NFT marketplaces on the Cardano network. Two of them stood out – Cnft and Revuto. So, let me break each one.
Cnft.io
---

Cnft.io is the biggest NFT marketplace on Cardano. I say the biggest since the variety of NFTs you can mint, buy, and sell on Cnft is quite wide. You can find various NFT art such as Michael Jordan or Kobe Bryant photos, cool apes, cars, robots, land, animals, and many others.
As all projects explained in this article, Cnft.io is a new project, launched back in July of 2021. The platform is widely considered the first Cardano NFT marketplace. As you can imagine, all projects' prices are shown in Cardano coin (ADA). The platform is planning to add more features in the future and one of them is the option to mint NFTs.
Revuto NFT marketplace
---
You may already hear about Revuto – one of the native tokens of the Cardano blockchain and also a dApp that can help you manage and pay for your subscriptions by leveraging crypto and DeFi services. Well, Revuto's team decided to go a step further and launch its own NFT marketplace on the Cardano blockchain.
Revuto NFT marketplace consists of 1826 unique digital images. Owners of these digital art images are among the first investors to participate in the first Public Token Sale on Cardano. Furthermore, claimed NFTs will be sent to investors' crypto wallets within the Revuto app (coming soon).
Read also:
FAQs
---
Let's look at some frequently asked questions when it comes to the NFT projects built on the Cardano blockchain.

CaptainAltcoin's writers and guest post authors may or may not have a vested interest in any of the mentioned projects and businesses. None of the content on CaptainAltcoin is investment advice nor is it a replacement for advice from a certified financial planner. The views expressed in this article are those of the author and do not necessarily reflect the official policy or position of CaptainAltcoin.com