After recent Bitcoin hard forks such as Bitcoin Cash, Bitcoin Gold, and Bitcoin Diamond, it has been announced that Bitcoin is planning 7 new forks in 2018.
Not all of them have been confirmed, but these forks with Bitcoin's name are soon coming: Super Bitcoin, Bitcoin Private, Lightning Bitcoin, Bitcoin God (not a typo), Bitcoin Uranium, Bitcoin Cash Plus, Bitcoin Silver and Bitcoin Atom. These forks are about to be launched during the holidays and at the beginning of the New Year. After this there will be total of 8 Bitcoin derivatives to choose from on the market and it will double the number of forked currencies inside of few months.
If you are not familiar with the meaning of a hard fork, a hard fork is a process of splitting any currency's Blockchain. It may be done for several reasons, such as fixing serious security loopholes in a cryptocurrency's source code, implementing new features and reverting transactions (as was the case for Ethereum's hard fork after The DAO was hacked).  In the case of Bitcoin, once it reaches a certain block height, miner turn from core software to the new version created by the hard fork. So the miners start mining the new currency's blocks, thus making a new blockchain completely and a currency with it.
The first hard fork that happened on Bitcoin's blockchain was Bitcoin Cash, after came Bitcoin Gold and Bitcoin Diamond. In the cryptocurrency world, hard forks are welcomed differently. For some members of the community it represents a step forward required for upgrade and improvements of the network and resolve of the scalability issue that Bitcoin is facing, as was the case with Bitcoin Cash. While other members believe that they are money making schemes, due to the fact that any person owning Bitcoin at the moment of hard fork gets even part of the new digital currency.
You can support or oppose hard forks, but it is important that you comprehend the goal of each fork. With many forks on the way, we give you a bulk of information to review.
For that reason, we have provided a resume on the most important aspects of each hard fork for your easier understanding of the topic and research.
Super Bitcoin (SBTC)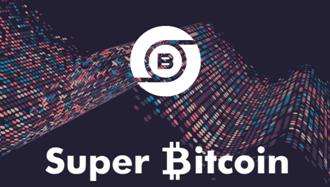 Super Bitcoin is expected on December 12th at block 498888. The circulating supply will be 21,210,000 SBTC, out of which 210,000 will be pre-mined.
During the development of Super Bitcoin, its creators took what was the best from the current Bitcoin software and added some characteristics for which they think it will improve the network. As in the case of Bitcoin Cash, the size of the block will go from 1MB to 8MB in order to increase the scalability. It will be based on Bitcoin's lightning network and by the May of 2018 it is planned to secure anonymous payments with a zero-knowledge proof.
If you take a closer look, the characteristics of Super Bitcoin are more similar to the ones of Ethereum and not of Bitcoin. The developers of Super Bitcoin plan is to utilize smart contracts that can be found in Ethereum. Smart contract gives permission to third parties to develop decentralized apps or DAPPs on the new blockchain.
All of this information can be found on Super Bitcoin's official website. You won't find white paper, but there is a developer's reference "to provide technical details and API information to help you start to build Bitcoin-based applications".
The developing team consists of Li Xiao Lai the founder of INBlockchain Inc., JaiPeng Lin the founder of Link Capital and Ranger Shi. The plan is to "revitalize Bitcoin's dominance" with their software upgrades. In their opinion, the Bitcoin has lost massive share of the digital currency market. In the words of US President Donald Trump, they want to "Make Bitcoin Great Again".
Bitcoin Platinum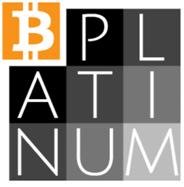 Bitcoin Platinum project was led by a South Korean teenager with the goal of making profit by shorting Bitcoin.
The plan was very simple. Introducing a new hard fork that would lead to decrease in the price of Bitcoin. By short selling Bitcoin, he planned to make gains out of Bitcoin's short-term price trend. The teenager admitted the scam and even made apologies on social network Tweeter. You cannot support such a scam, but it was a creative way to make some money quickly.
Lightning Bitcoin (LBTC)
You can expect that second fork will come around December 23rd at block 499,999. The launch is scheduled a week later.
The goal of developing LBTC is to provide users with high speed or in this case lightning fast payments. In order to be able to execute the plan, digital currency will increase its block size to 2MB and sport a three-second block time. With these upgrades, the developing team believes that Lightning Bitcoin will be able to process from 1,000 to 10,000 transactions per second.
Another important aspect of Lightning Bitcoin in the world of hard forks is that it is giving up completely Bitcoin's proof of work consensus mechanism. As an alternative, Lightning Bitcoin will go for a delegated proof of stake mechanism, like Ark's. Just like in the case of SBTC, LBTC will adopt smart contracts on the blockchain. These developments and upgrades will not be available after the initial launch of the currency, instead the team behind the fork hopes to have them developed by the third quarter of 2018.
At the moment of writing this article, Lightning Bitcoin website is inactive. The information is scarce on the development team. Jack Zhang, the project's leader from China is the only verified member.  Presumably, Lightning Bitcoin is backed up by CEX.io, BTCC, gate.io and Coldlar wallet.
Bitcoin God (GOD)
Believe it or not, that is the name. Actually, on the trading markets it has abbreviation GOD. It represents the third hard fork and it will come at block 501225. The planned launch date of the currency is December 25th. The date was specifically chosen by the GOD's developer, Chandler Guo, saying in his own words "to be symbolic of me giving candy to all Bitcoin Holders".
Bitcoin God (GOD) will be forked off the main bitcoin chain at the block height of 501225, which will happen on December 25h to be symbolic of me giving candy to all Bitcoin Holders. The total amount will be 21 million. No pre-mine  . pic.twitter.com/4T2lwojYTr
— Chandler Guo (@ChandlerGuo) December 4, 2017
There are not many information about Bitcoin GOD, except the tweet from Chandler Guo and a WeChat screenshot. For now, we only know the expected date and that there will be supply of 21,000,000 of GOD circulating and that currency will have no premine.
Bitcoin Uranium (BUM)
Well we should stop for a second to admire this fork's trading ticker. It symbols the absurdity of all these forks.


Another currency that has no dedicated web site, just like Bitcoin GOD. Only available information about the fork comes from the post on Bitcoin Talk from October 25th. There is no information on the height of the fork's block, only the approximate date of release for December 31st. The coin will have no premine and it will have a 21,000,000 circulating supply.
Based on our knowledge about Bitcoin Uranium, its purpose is similar with the one of Bitcoin Platinum. Bitcoin Uranium will be ASIC resistant and its proof of work will use CPUs and GPUs. But,  contrary to Bitcoin Platinum, block time will decrease even more to 1 minute and it will use Segwit in contrast to Segwit 2x.
Bitcoin Uranium will try to be different from other similar coins. With many features planned, most significant is that Bitcoin Uranium's block rewards will be cut in half every 450 days. Team of developers is also planning to implement anonymous addresses in the future.
Regarding the Bitcoin Uranium team, at the moment there is no confirmed information. Only information that can be found on Bitcoin Talk forum consists of a link to the fork's Twitter and a mining commits at GitHub.
Bitcoin Cash Plus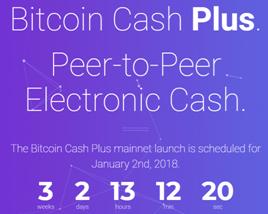 Just like in the case of Bitcoin Platinum, Bitcoin Cash Plus plans to carry out original idea behind Bitcoin as "Peer-to-Peer Electronic Cash". Unlike previous mentioned forks, there is a web site for Bitcoin Cash Plus. There is no information about amount of supply of the currency. The web site states that update is set for block 501407, coming as the first fork in the New Year on January 2nd.
In accordance with some of the other forks, Bitcoin Cash Plus implements the Equihash algorithm for the purpose of control of mining centralization with ASIC hardware, providing priority to GPU mining. Its block size of 8MB will solve the scalability issue, as it is planned for Super Bitcoin.
Bitcoin Cash Plus allows the use of Bitcoin Cash's Emergency Difficulty Adjustment, contrary to the other forks. This option permits miners to smoothly shift among the BTC and BCP networks, shielding Bitcoin Cash Plus from hashing swings by permitting it to lower mining difficulty during the emergency circumstances.
At the moment, there is no information on the team behind the fork; the information will be updated in the near future as it is stated on the web site.
Bitcoin Silver (BTCS)


Currently, only available information can be found on forums. Based on that information, this fork is supposed to be launched in December. There is no information on the size of the block after the fork. The coin will be with a premine and there will be 21,000,000 circulating supply.
Bitcoin Silver is giving preference to GPU and popular Equihash algorithm. ASIC mining is not allowed as in cases of BUM, BTP and BCP. It will have 1MB block height and it will use Segwit. Bitcoin Silver will keep majority of Bitcoin's improvements. But with ASIC mining not allowed and excellent 30 second block time, it will set it apart from its original digital currency.
To conclude, there is no information on the plan how to implement planned update or information on the team behind it.
Bitcoin Atom (BCA)


Latest Bitcoin fork comes in form of Bitcoin Atom (BCA). Fortunately, Bitcoin Atom has a web site where it is stated that it is an "evolved Bitcoin with atomic swaps and lightning network".
Atomic swaps and lightning network are unique features of the coin's design. "Atomic Swaps (AS), currently implemented via HTLCs on-chain and potentially via Lightning Network (LN) off-chain, brings an ability to swap assets directly between blockchains without any intermediaries involved. This ability is called atomic cross-chain trading, and we propose the Bitcoin Atom's support for it at its core, by bringing AS API and a set of cross-chain trading utilities into the original Bitcoin core software and forking it into BCA" according to detailed information in the project's Bitcoin Talk forum.
Developers of Bitcoin Atom are confident that atomic swaps will lead to a new era of decentralization to digital currencies, permitting absolutely trustless, peer-to-peer exchange devoid of the necessity for any third party.
Bitcoin Atom will use a hybrid proof of work and proof of stake distributed consensus mechanism. The team believes that this method will protect the coin from mining attacks and concentration of network power.
It is unknown when will Bitcoin Atom be launched into the digital currency universe. Additionally, there is no information on the block size, but it could be expected sometime in January. As usual, the supply of the coin in circulation will be 21,000,000. It is still unknown if it will or will not be premine.
What this all means?
Main shortcomings of these forks are their resemblance in the purpose. In essence, BTCS, BCP and BUM are targeting to solve Bitcoin's mining centralization by implementing Equihash algorithm. According to the available information, all of them will employ Segwit and they will implement replay production. We can outline Bitcoin God from the group as there are scarce information on its specifications and detailed development.
Apart from the above stated similarities, unfortunately they are not only. They also share same targets and aims. On the Bitcoin Talk forum you can easily see that goals and purpose of BTCS and BUM are copy and paste information. It can be found at each forum with its subheadings as well as under each currency's FAQs. Furthermore, each post on the forum was submitted inside the same hour. If you didn't catch it, most of those forks have rather absurd tag lines like "make Bitcoin great again." Now, with that said, Bitcoin Gold had such a tagline and ended up being real. Thus, be skeptical, but be prepared in case some of these do end up being actual forks. Bitcoin Cash, Bitcoin Gold, and Bitcoin Diamond forks all occurred. Bitcoin Cash and Bitcoin Gold ended up being real. Bitcoin Diamond the verdict is still out on.




These similarities found on the forums and times of their postings are quite suspicious. Add to it the shortage of available information on the projects and you can start making all kinds of conspiracy theories. It would not come as surprise considering that Bitcoin Platinum has already been exposed as a fraud. So it should not be such an unexpected event if some of these forks turn out to be scams.
Out of all mentioned forks, Super Bitcoin is only one offering information on the team working on the project; well there is also a one-man team of Chandler Guo's Bitcoin God.
Additionally, only three of the proposed currencies have actual websites (LBTC, SBTC, BCP).
It is not yet clear on where you need to keep your Bitcoin to receive any of the above stated forked coins.
Here you can take a look at a comparison table with specifications of each digital currency. You should not however try to claim or buy any of the above coins without confirmation from some major wallets or exchanges that the coin is live and stable. There is very likely to be people out there creating fake wallets, directions, buying opportunities, etc.
| | | | | | | | |
| --- | --- | --- | --- | --- | --- | --- | --- |
| Coin | SBTC | LBTC | GOD | BUM | BCP | BTCS | BCA |
| Supply | 21,210,000 | N/A | 21,000,000 | 21,000,000 | N/A | 21,000,000 | 21,000,000 |
| PoW Algorithm | N/A | N/ | N/A | Equihash | Equihash | Equihash | SHA256 |
| Mining Hardware | N/A | No Mining–DPoS | N/A | GPU/CPU | GPU | GPU | ASIC |
| Block Time | N/A | 3 sec | N/A | 1 min | N/A | 30 sec | 10 min |
| Block Size | 8MB | 2MB | N/A | 1MB | 8MB | 1MB | 1MB |
| Difficulty Adjustment | N/A | N/A | N/A | Every Block | N/A | Every Block | Every 2016 |
| Segwit | No (2x) | N/A | N/A | Yes | N/A | Yes | Yes |
| Replay Protection | Yes | Yes | N/A | Yes | Yes | Yes | Yes |
| Unique Address Format | Yes | Yes | N/A | Yes | Yes | Yes | Yes |
---
If you are hardcore crypto-fanatic, you probably hold some of these coins as well. Here are the wallet solutions for them:

CaptainAltcoin's writers and guest post authors may or may not have a vested interest in any of the mentioned projects and businesses. None of the content on CaptainAltcoin is investment advice nor is it a replacement for advice from a certified financial planner. The views expressed in this article are those of the author and do not necessarily reflect the official policy or position of CaptainAltcoin.com