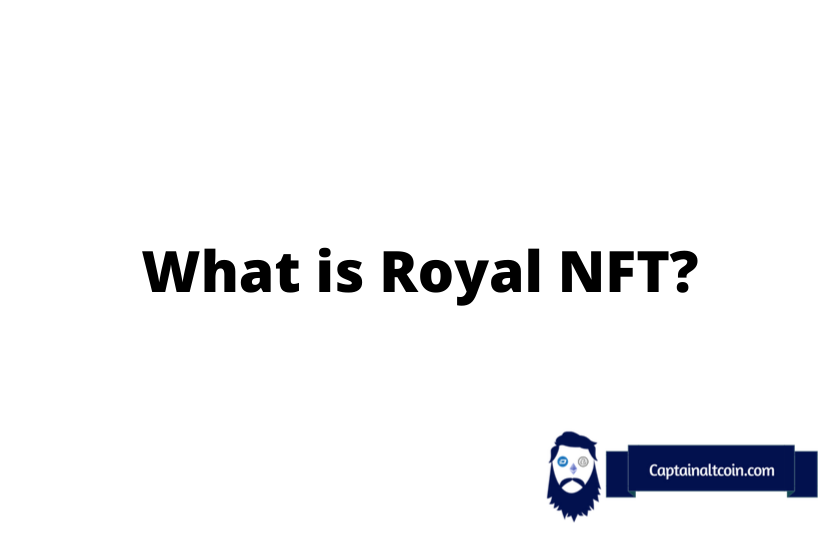 The growth and development of the crypto world no longer surprise us, given that it takes place daily. Elements of the crypto cosmos have penetrated into almost every sphere of everyday life, including music.
A big problem in the music industry is piracy and illegal downloading of music. One way to end this is to introduce tokenization through NFT to support favorite artists.
Royal.io is a blockchain-based music platform that can change the music market. You will read more about this in the following text.
What are NFT Royalties?
---
NFT royalties allow their creators, in this case, artists, to earn a certain percentage from the sale of their works of art every time they are sold. That percentage is different, ranging between 5% and 10%. So, regardless of the number of realized sales, the authors are guaranteed this percentage of sales. Thanks to the existence of a blockchain and a system of smart contracts, these payments are automatic and, importantly, ensure that the set NFT conditions are met.
What is Royal NFT marketplace?
---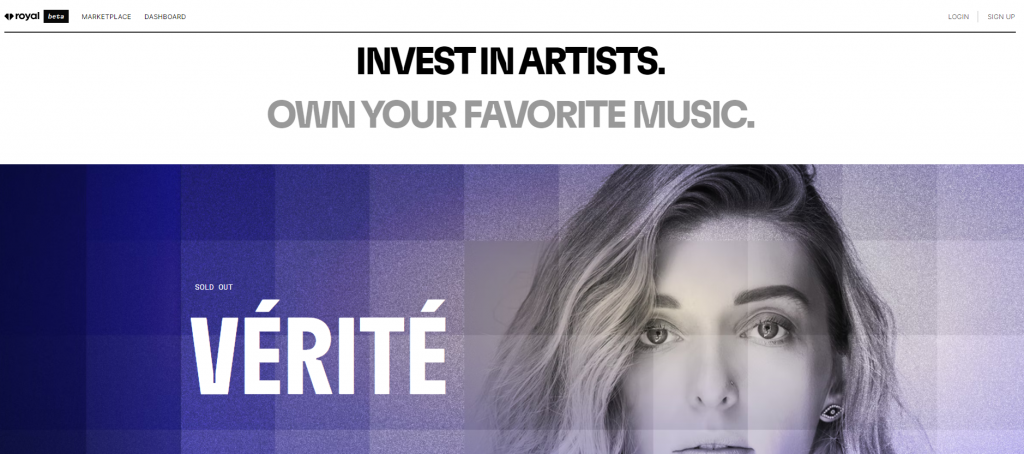 Royal.io is a music start-up platform that sells songs rights in the form of NFT. It allows its users to buy certain parts of the song and then make money from the song they invested. The founders are Justin Blau, known on the music scene as DJ 3LAU, and JD Ross. The company raised about $ 55 million 3 months ago from sponsors, in which Andreessen Horowitz (a16z) had the largest share.
Besides him, rapper Nas, The Chainsmokers, Coinbase Ventures, and Paradigm participated. The obtained funds will be invested in the further development of the platform and expanding offers for new members and existing ones.
The marketplace offers songs Ultra Black and Rare by Nas and Waveform and Worst-Case by 3LAU.
These songs have limited tokens in 3 editions – Gold, Platinum, and Diamond. For example, Ultra Black song tokens cost 50 USD for the Gold edition, 250 USD for the Platinum edition, and 4999 USD for the Diamond edition. Percentages of earnings from streaming are 0.0143% (Gold), 0.0857% (Platinum) and 2.1400% (Diamond). 500 Gold tokens, 250 Platinum, and 10 Diamond tokens for Ultra Black and Rare songs were put on Royal's marketplace.
How do NFT Royalties work?
---
We will describe the working principle of this Royal.io platform in a few simple steps:
Musicians sell – Artists decide what percentage of royalties they will put up for sale in the form of NFT. This gives fans the right to the purchased part and access to certain benefits. It depends on the creators what the benefits are, and they can combine digital art, fan experiences, and songs.
Collectors buy – When artists sell royalties of their songs, they are available to customers in the form of non-fungible tokens (NFTs) directly from musicians. Also, in the package containing the token, the performer can add additional benefits for customers. For example, when selling royalties from a particular collection of the song Rare performed by Nas, you can also get tickets for the concert, signed vinyl, and more.
Earning royalties – When you become the owner of the tokens purchased from the creator, you can claim royalties when they accrued. The payout time now depends on the artist.
Token trading – You can manipulate your tokens as you wish and even sell them. NFT exchanges sell and buy these assets, so you can put them there with your offer. But the moment you sell your NFTs, then all your royalties, as well as the benefits they bring with them, become the property of the new buyer.
To summarize what each Royal token carries:
---
a certain percentage of royalties from streaming services; it depends on what level you buy. The higher the level, the higher the earnings of royalties.
a license for the non-commercial use of a tokenized work of digital art.
additional bonuses included by the artist.
Royal currently uses Ethereum and Polygon blockchains, but they will probably be supported by others in the future.
FAQs
---
What is a good Royalty rate for NFT?
---
You can select the percentage of royalties by yourself in most marketplaces. Still, it is considered that between 5-10% is the average amount.
How do I invest in Royal NFT?
---
Suppose you want to support the work of your favorite artists in this way. In that case, you can do so by creating an account on a specific platform for buying Royal NFTs and linking your crypto wallet. Royal.io also supports debit or credit card payments. When you become the owner of a particular token, the investment will be paid out by earning royalties.
What is an NFT artist?
---
NFT artists are the ones who fulfilled the application and the set conditions on the music NFT platform for releasing the song. When the expert team reviews the application, it adds a new member. If an artist is chosen, he decides what percentage of the ownership of his song he will put up for sale in the form of NFTs.
How do artists make money from NFT?
---
The creator makes a profit every time NFT is resold.
NFT Royalties example
---
Presume that you created an NFT, and some fan of your art wants to buy it for 10 ETH. When he buys it, you get that 10 ETH.
After some time, he sells it for 50 ETH. Because you coded into the NFT that anytime a sale occurs, you get 10%. In this case, you get 5 ETH. And because of that code, every time that NFT is sold again, you get that 10%.
Read also: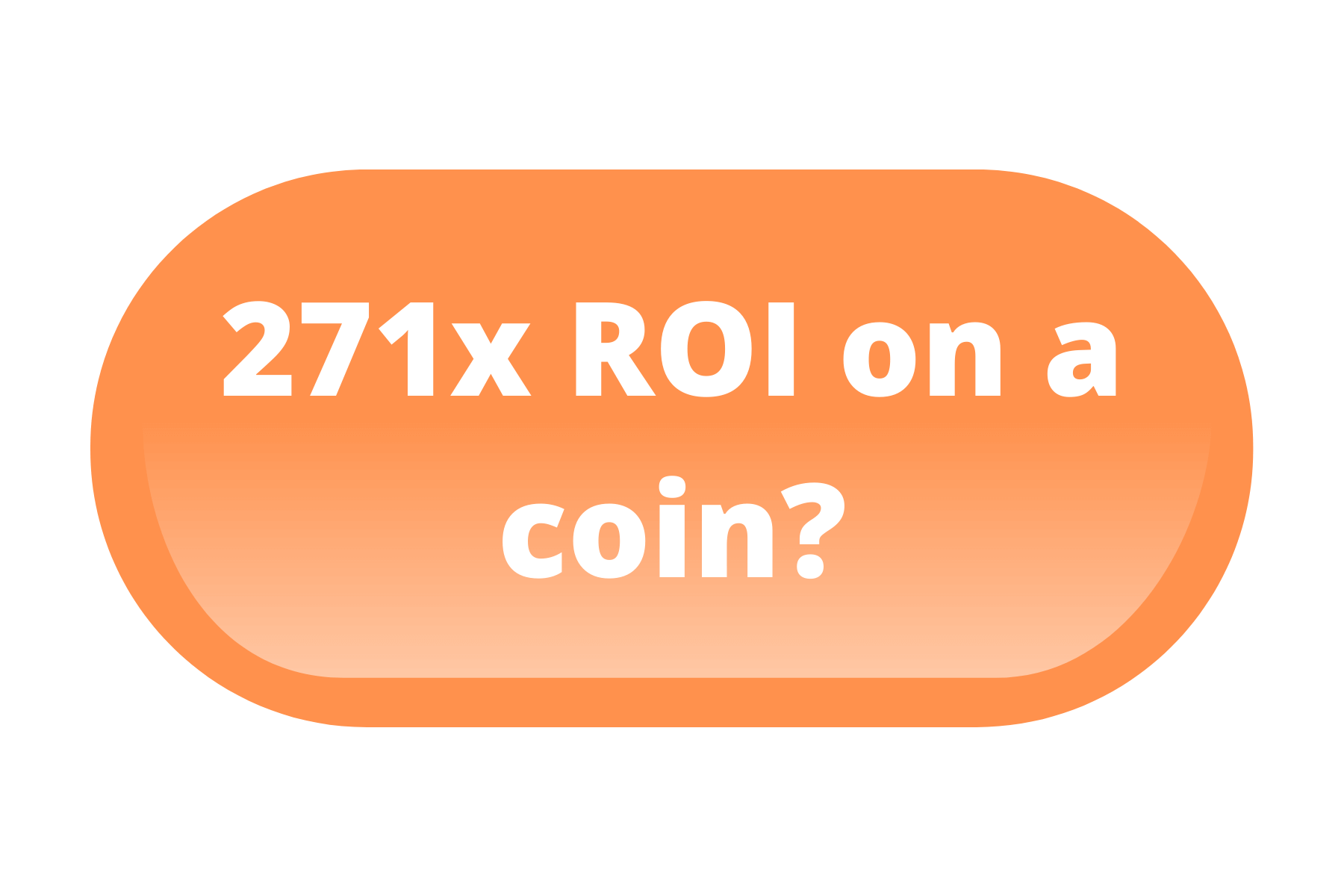 CaptainAltcoin's writers and guest post authors may or may not have a vested interest in any of the mentioned projects and businesses. None of the content on CaptainAltcoin is investment advice nor is it a replacement for advice from a certified financial planner. The views expressed in this article are those of the author and do not necessarily reflect the official policy or position of CaptainAltcoin.com