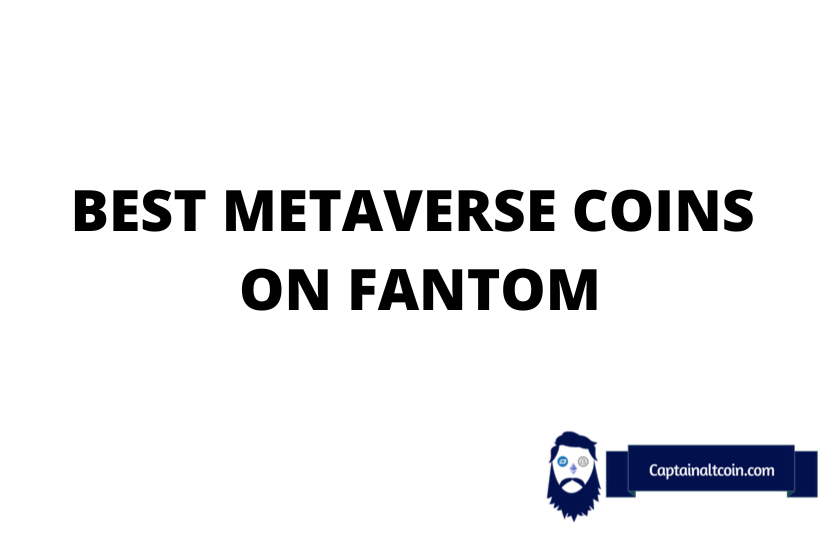 Recently, the cryptocurrency ecosystem has experienced tremendous growth, partly attributed to the novel metaverse infrastructures. The metaverse's new wave of investment opportunities has attracted so many in the crypto space.
Among the many ecosystems to invest in such opportunities is the fantom blockchain. The speed, throughput, and transaction costs of the ecosystem have established it as a preferred platform for investment opportunities. This article gives an insight into the best metaverse coins on the fantom ecosystem. We will consider six projects that are swarming with potential.
THE BEST SIX
---
Slothopianft
---


Slothopia is the first cross-chain nft platform for the Fantom and Solana blockchains. The project plans to develop a strong community for everyone that would be part of the future of Solana and Fanthom opera. As part of its commitment to the metaverse, it's currently building its headquarters in the VR/AR web3 metaverse.
It has a publicly viewed treasury wallet that invests in supporting upcoming artists. At the time of writing, it has launched two projects on fantom and one on Solana. A benefit of holding the nfts is that holders will be eligible for airdrops from other projects launched on Slothopia. The Slothopia nfts can be bought in Nftkey and paintswap.
Metamonster
---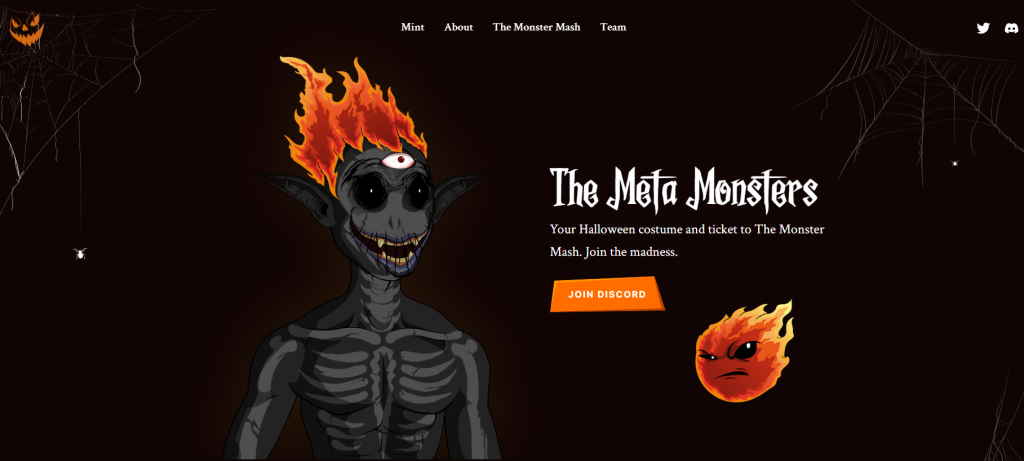 The Metamonster nfts feature scary monsters generated from scores of terrifying traits. Holders of the nfts can have access to presale where they can have guaranteed mints and no gas wars. A monster mash is a haunted party full of many spooky things, tricks, tales, treats, and so on. Holding a Metamonster nft doubles as your membership to the yearly mash.
Like the Halloween tradition where you get to select your costume when dressing, you also get to choose the costume for your Metamonster at mint. Each Metamonster partner will own their IP, enabling them to come up with as many different designs as they please. The total available Metamonster nft is 1500.
At present, there are 279 wallets with at least one MM nft in them. The project is still early, which provides an opportunity to get some at a low price. So far, the most expensive Metamonster nft sold was sold for $15.6.
Magicats
---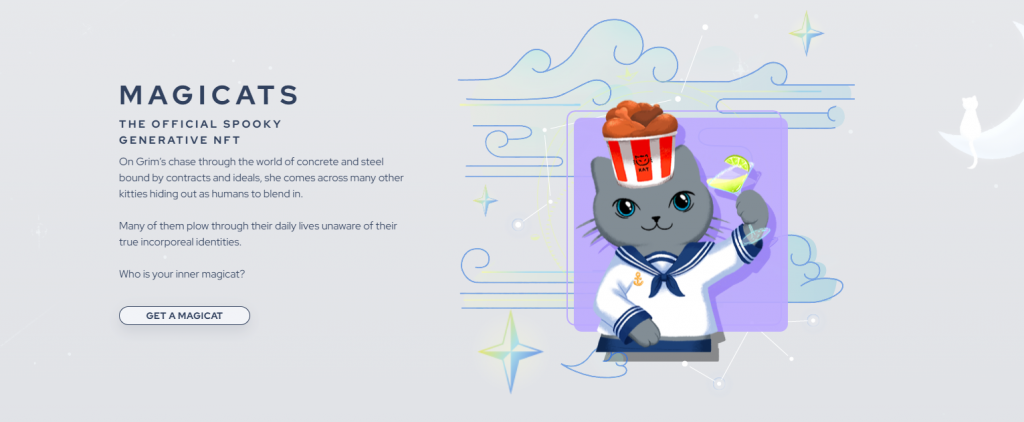 Spookyswap, an AMM Dex on the fantom network, created a unique nft series to be released as a limited generative series. By using over 125 individual assets, magicians will mint 5000 generative nfts. Each Magicat will have its unique name and description in terms of its uniqueness.
In the set of 5000, the series will feature thirteen 1of 1 nfts. Spookyswap plans to make the magicats have future functionality for earning rewards. Minting costs about 100FTM, and for each transaction, 5 cats can be minted. The nfts can be traded in paintswap. The average price is 1.1k FTM with a floor price of 439.
8BitNostalgia
---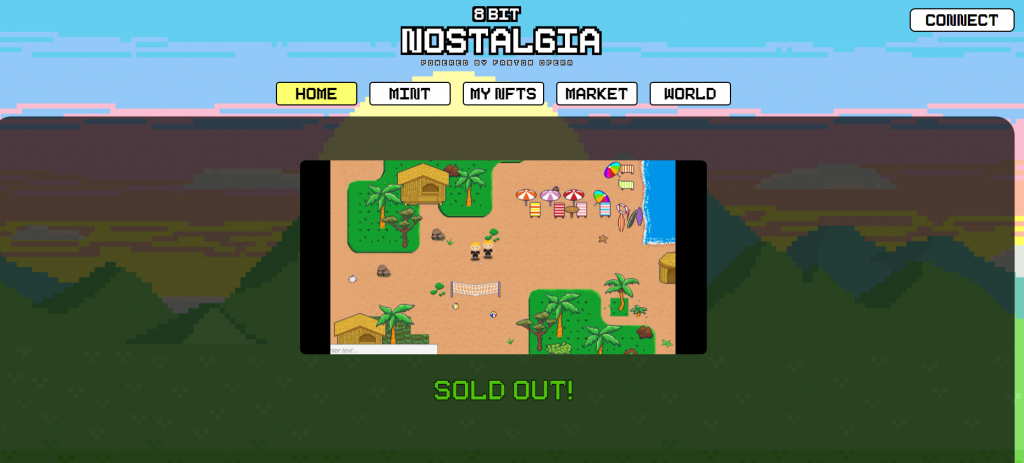 8BitNostalgia is also another project in the fantom network that is gradually gaining attention in the crypto space by the day. As you may imply from the name, it's an nft, play-to-earn game designed in a way that brings to mind the memories from the late 20th century- the 90's. There are 349 lands on its metaverse with different landscapes ranging from museums, cliffs, villages, cities, islands, etc. Only 7777 genesis netizens will be mined.
For a user to mint netizens, he needs 100 FTM + 8bit tokens. The 8bit tokens received from breeding are burned. The project features an IFO(initial farm offering) platform where netizens can farm other new projects. At the time of writing, the average price on Paintswap is 6.5kFTM; the floor price is 5k FTM, the last sale was 15k FTM
Fantom wolf game
---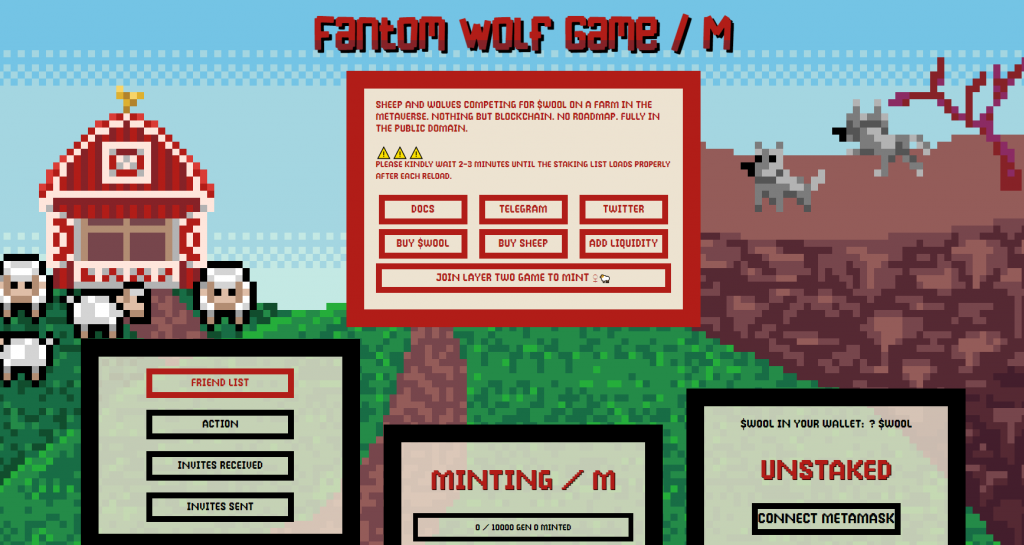 The FTM wolf game is a metaverse project with the idea of a farm where a flock of sheep comes together to produce a healthy supply of $WOOL -the FTM wolf game token. On the other hand, wolves terrify the sheep raised by the owners or bought with some $WOOL.
Those who own wolf game nfts can stake them to earn $WOOL. Owners of wolves can steal new mints, and the higher the wolf, the higher the chance of stealing a fresh mint. Like any other nft project, the wolf game also has a staking system. Still, it's unique as it adds an element of risk and strategy.
Some nfts initially minted for about $300 were eventually sold for about $85500. The wool token is used for minting nfts within the wolf game ecosystem. At present, the wolf game nft can be bought on opensea. Though minting has been stopped for a while, it is expected to continue.
Bituman
---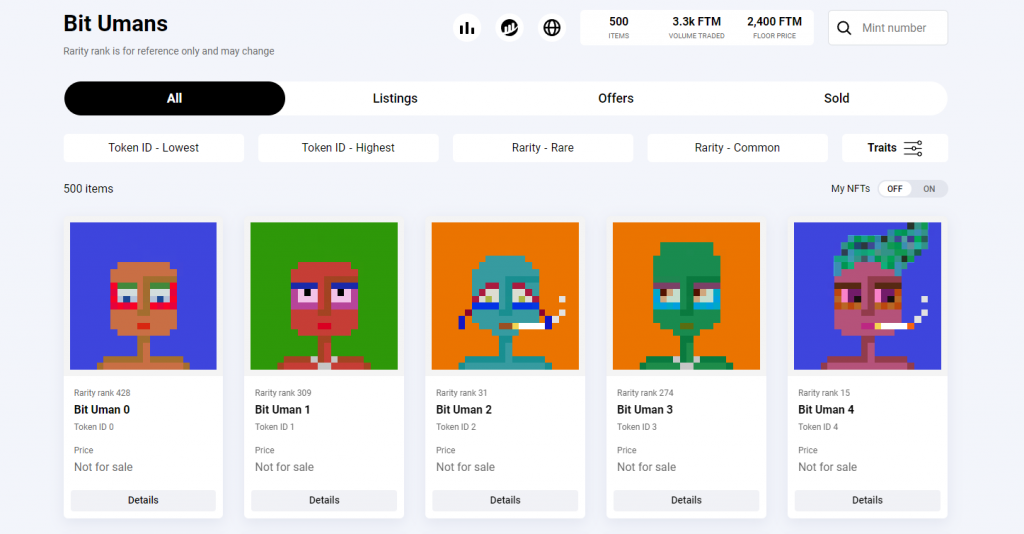 On the fantom blockchain, Bituman has a collection of 500 unique pixel Uman nfts. Once all the 500 unique nfts are minted, holders will be able to trade them on any marketplace running in the fantom network that is ERC-721 compatible. Those who mint are allowed to select from different head types, accessories, necklaces, sunglasses, eyes, and earrings. The 500 nfts are now minted and can now be traded on secondary on paintswap or artion. The average price of the nft sold so far is 4.5k FTM.
Ninety-three nfts have been sold so far, and as of the time of writing, the total volume traded is 906,100. The bituman nfts will be the 2nd project on fantom to reach a milestone of over $900k FTM traded. The bituman nfts are gaining more attention on the media and the Fanthom space.
Read also:
FAQ
---
Which metaverse coins are best?
---
The metaverse is still at its early stage. With its performance so far and how it has gained attention from even mainstream tech companies, it has proved to be of great potential. Though promising, caution is still needed as not all projects that come in the name of metaverse are worth it.
Therefore, evaluating projects based on their potential through performance and robust financial backing can be a sure guide in making good decisions.
Examples of metaverse projects that have done fine so far are Decentraland, Axie Infinity, Metahero, sandbox, star atlas, etc.

CaptainAltcoin's writers and guest post authors may or may not have a vested interest in any of the mentioned projects and businesses. None of the content on CaptainAltcoin is investment advice nor is it a replacement for advice from a certified financial planner. The views expressed in this article are those of the author and do not necessarily reflect the official policy or position of CaptainAltcoin.com