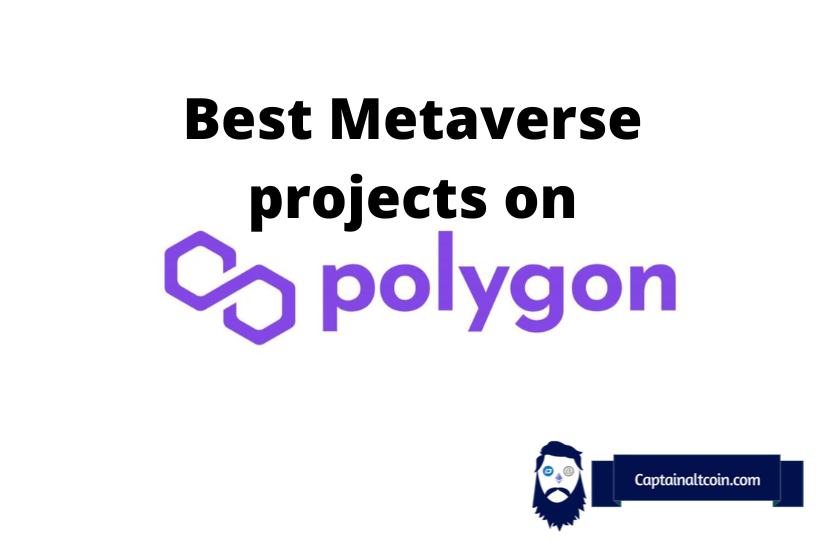 Polygon is an EVM-compatible blockchain that was created in 2017 by seasoned software engineers who sought to develop a way to reduce the congestion and high fees that the Ethereum blockchain was known for.
It started catching much of the crypto world's attention in late 2019, at a time traders were getting increasingly frustrated by Ethereum's high fees. It is currently 14th in ranking by market cap and has reeled in an impressive x500 return for its early investors.
However, this article is not really about the Polygon network. Instead, we're going to talk about the latest crypto rave that has also popped up on the Polygon blockchain, the rave of metaverse coins.
BEST METAVERSE COINS ON POLYGON
---
EVOLUTION LAND
---


Evolution land has been around on the Ethereum blockchain for years but recently included the Polygon network in its cross-chain world. As a game, it encourages inter dependability among users of the platform by imbuing them with different abilities that all contribute towards the community. For example, there are miners, smelters, construction workers, scientific researchers, etc.
Apart from that, users can also partake in casino and arena games and battle other players to increase their wealth. There are 26 districts in the game, with a total of 64,442 plots of land, which are sold by auction. The native token of the platform is known as RING, with a max supply of ten billion coins.
NEON DISTRICT
---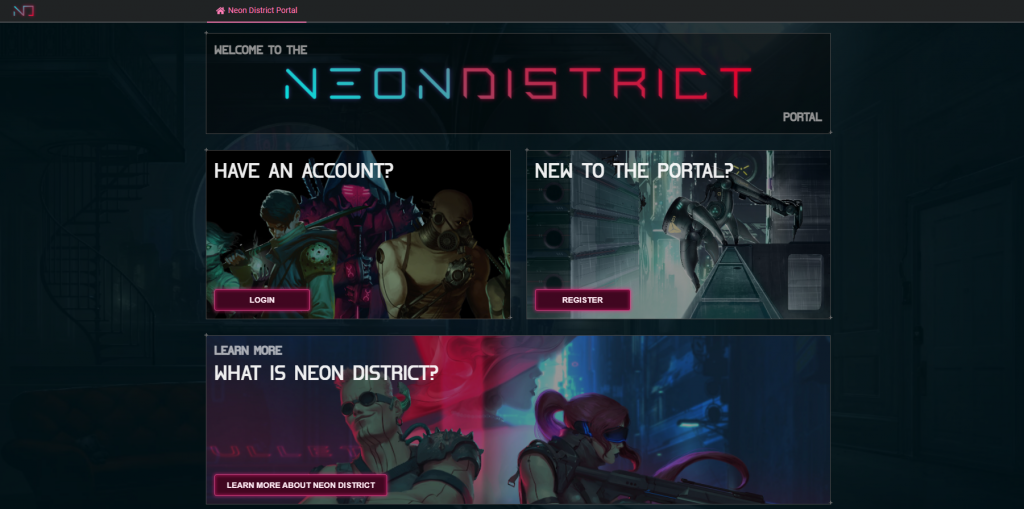 Neon District is an RPG game where players are given special abilities by means of decks of cards on the platform. The main means of earning on the platform is by means of delivering pizza to residents of the platform. You are, in turn, rewarded with Neon and Juice, the in-game currencies.
It is not that easy, though. There are villains laying ambush on the roads, waiting to steal the pizza and get your Neons. So, you must be on alert and equip yourself with weapons to fight off these villains. On the other hand, you can be a villain too and fight off pizza from the hands of other users. Anyhow, you get rewarded with Neon which can be traded.
TERRA VIRTUA KOLLECT(TVK)
---

This metaverse platform is a collectibles platform where you collect different NFT-pegged items, keep them in your storehouse, and use them to harness unique experiences in your virtual fancave. You don't just collect, though; you also use your collections to compete against other users of the platform. You can also sell your beloved collectibles in the marketplace
The native token of the platform is TVK and is used in a number of ways which include:
Staking to earn NFTs and even more TVK
as a reward token for various activities on the platform
To create custom collectables using the Terra Forma tool.
REALM
---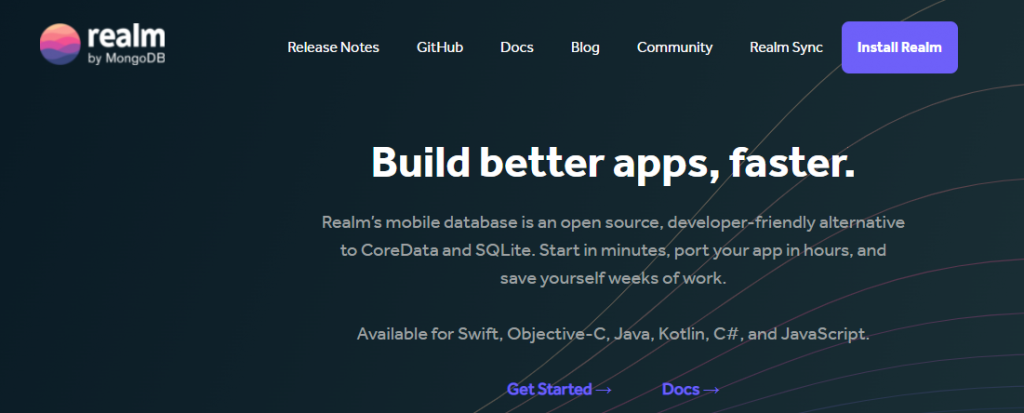 As the name suggests, Realm is a game centered on building experiences around realms scattered around the galaxies. You can create your own realm as well as acquire, train, or breed virtual pets which live on the blockchains and evolve based on the realms they visit. It was initially founded on the Ethereum blockchain but has also incorporated the Polygon and BSC blockchains.
The native token of the platform is known as REALM and is used for a number of functions in the Metaverse, which includes in-game purchases, staking, governance, and fee payments. REALM is also used to maintain large microverses in the realm metaverse. Without staking REALM to maintain the complex buildings, they will collapse on themselves and become debris.
AAVEGOTCHI (AAVE)
---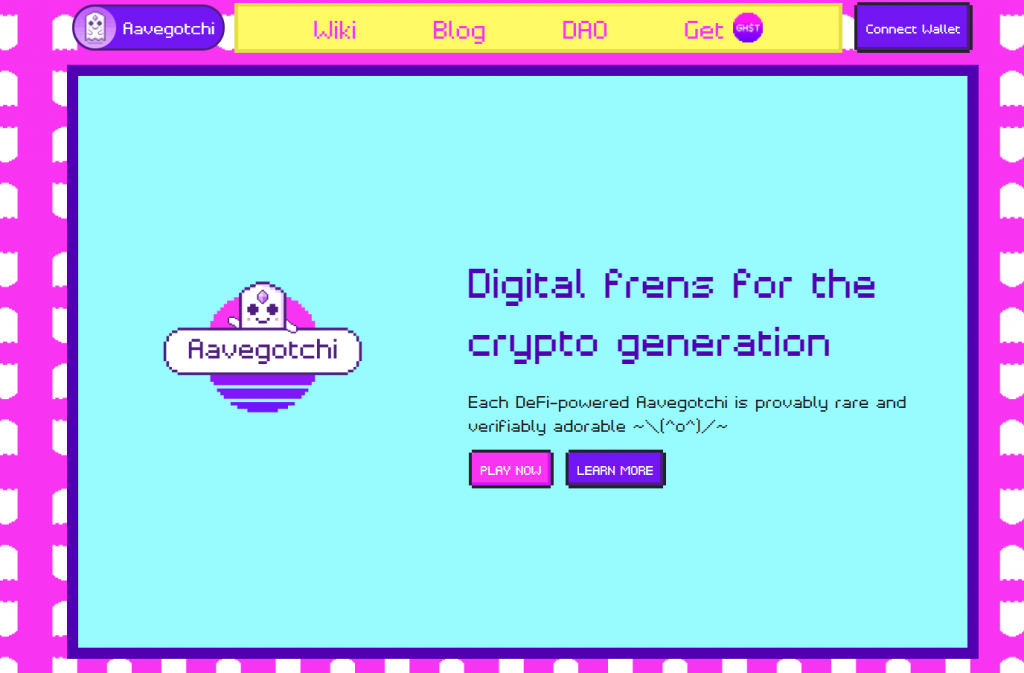 Aavegotchi is a play-to-earn game that has already made its name in the crypto world. It operates on a simple mechanism where you collect on-chain ghosts as pets, known as Aavegotchis, and breed them to create even more pets. The rarer the pet, the more expensive it is. The game mainly revolves around decorating your pet with names, wearables, and other adoptable to boost its rarity score and enhance its value.
The native token of the platform is known as GHST and is used as the rewards and payment currency in the game. It is currently ranked 351 with a market cap of around 160 million dollars.
VULCAN FORGED (PYR)
---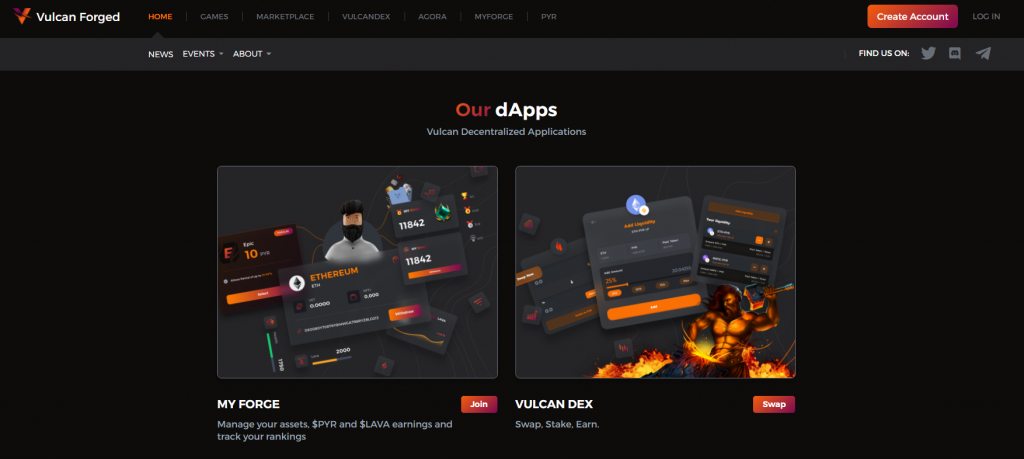 This is a collection of eight different video games that afford users the opportunity to earn and use NFTs to create interesting player experiences. The eight games are Vulcan verse, Berserk, Forge Arena, Rekt City, Geocats, Vulcan Chess, Coddle pets, and Block babies. Each of those games has its own P2E mechanism, which usually involves some form of staking.
The main token of the platform is known as PYR and is used as both a reward and payment currency. It is also used to maintain and upgrade the Vulcan platform.
MEGACRYPTOPOLIS
---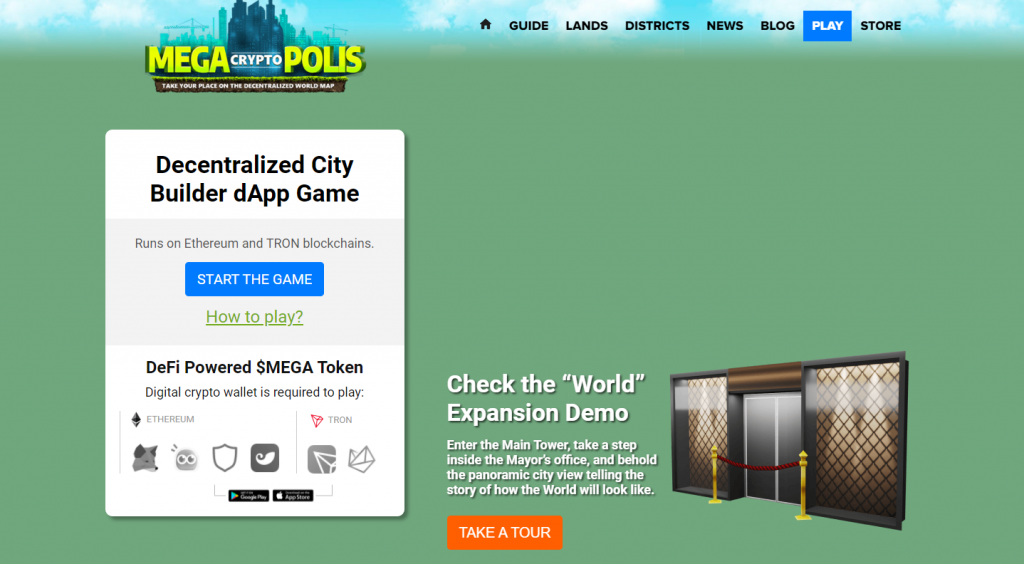 This game features an arcade building game where players acquire lands and build structures on them. It started on the Ethereum blockchain but scaled to the Polygon network on November 26, 2020, to ensure low-fee and cost-effective transactions.
Collections of lands on the platform are known as districts and generate rents from users building on individual plots of lands in the district. In addition, houses, lands, and districts are all NFTs sold on the marketplace.
The native token of the platform is known as MEGA and is available for trading on decentralized exchanges like Uniswap, Mooniswap, Shibaswap, etc.
DECENTRALAND(MANA)
---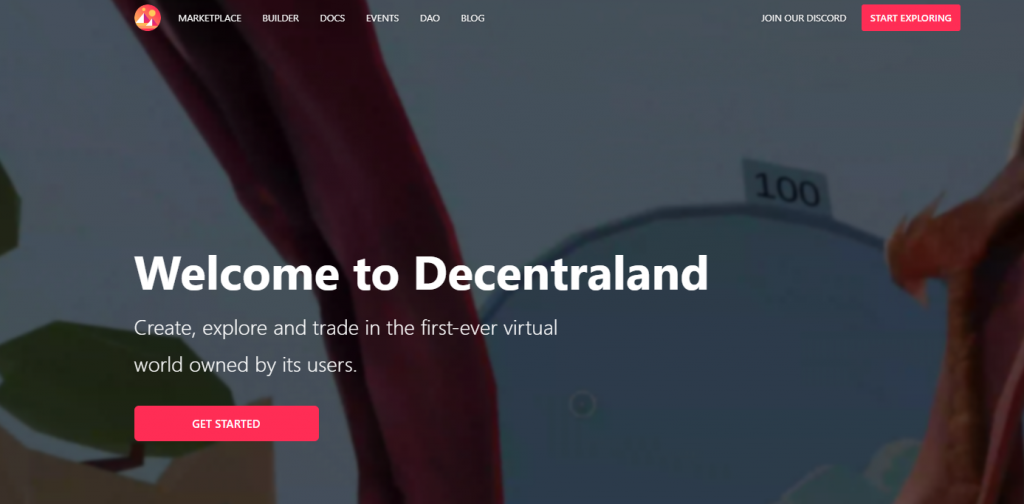 This is likely one of the first coins that came to your mind when you heard the term 'metaverse'. That is rightly so because it is one of the frontrunners in the marriage between the Metaverse concept and cryptocurrencies.
It was created on the Ethereum blockchain and utilized the blockchain to create NFTs known as LANDS which are the most valuable currencies in the game. LANDS can be developed by users and then sold at auctions in the Decentraland NFT marketplace.
Apart from LANDS, another in-game currency is MANA. MANA is used as a rewards and payment token on the platform and offers holders governance rights.
Decentraland migrated to the Polygon network on April 1, 2021, and has since benefitted from the low fees and high scalability of the blockchain.
Read also:
FREQUENTLY ASKED QUESTIONS
---
IS POLYGON A METAVERSE COIN?
---
No, Polygon is not a Metaverse coin. It is a blockchain on its own, which enables faster and cheaper transactions within the Ethereum blockchain. However, because of its qualities, many metaverse coins have built on or migrated to the blockchain to make things easier for themselves.
WHICH METAVERSE COIN IS THE BEST?
---
That is mainly left to your own discretion. However, consider the ones mentioned in this article and in other articles on this website and see if it goes down well with you. If you are just starting, you could try something on a cheaper blockchain to minimize gas fees. Polygon is one such blockchain. You can also explore metaverse coins on Solana, Avalanche, BSC, etc.
IS THERE A METAVERSE COIN?
---
Yes, many cryptocurrencies have been built on the concept of a Metaverse or have incorporated it in recent times. Foremost among them are Axie Infinity, Decentraland, Sandbox, Aavegotchi, Genopets, Vulcan Forged, Realm, etc.
WHAT METAVERSE COINS ARE ON COINBASE?
---
There are not many on Coinbase as they are usually very selective of coins. Apart from giants like Decentraland and Axie Infinity, you can purchase only a few lesser-known coins like Shiba X, i9 coin, Hamdan Coin, Strike ETH, Solidray Finance, Meme Lordz, and wraith protocol on Coinbase.

CaptainAltcoin's writers and guest post authors may or may not have a vested interest in any of the mentioned projects and businesses. None of the content on CaptainAltcoin is investment advice nor is it a replacement for advice from a certified financial planner. The views expressed in this article are those of the author and do not necessarily reflect the official policy or position of CaptainAltcoin.com