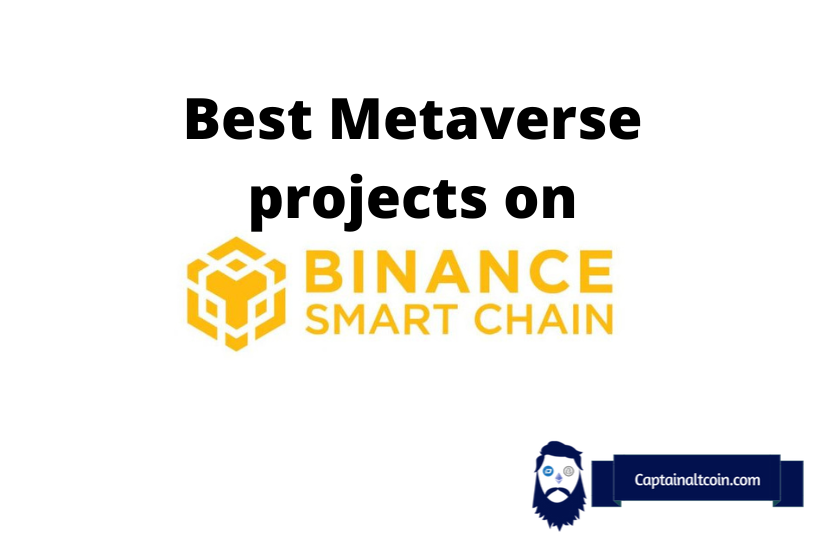 The Binance Smart Chain (BSC) was launched on August 31, 2020. It offered a well-needed break from the congestion and high network fees that plagued smart contracts running on the Ethereum Blockchain.
Even though it has been getting clogged of late and has seen competition from faster and cheaper blockchains like Solana and Avalanche, the BSC is still a force to reckon with in the world of decentralized finance. That is why interesting projects are still popping up on it.
In this article, we will discuss seven of the best metaverse projects that have made the BSC their homes. You can then decide which you would invest in if any.
SEVEN OF THE BEST METAVERSE PROJECTS ON BSC
---
X WORLD GAMES
---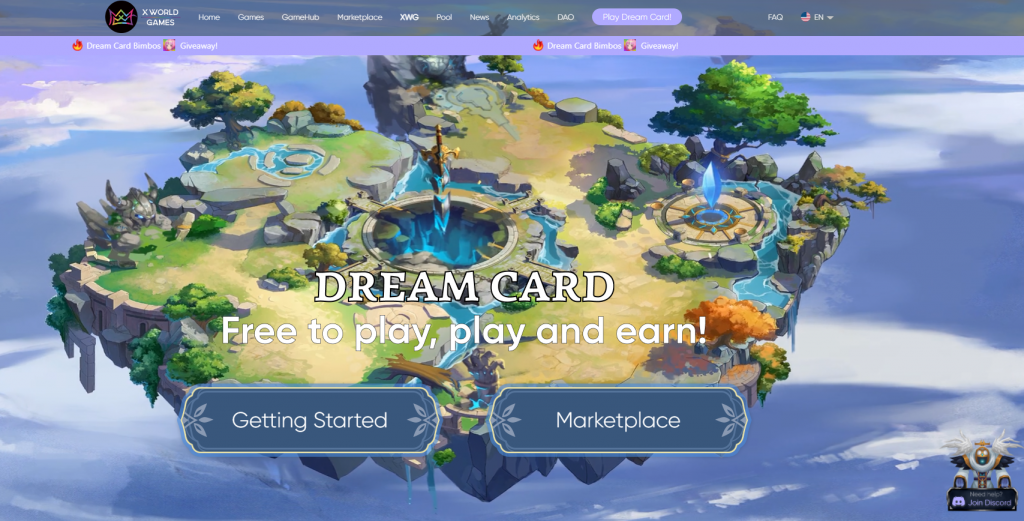 XWG is a cards game that rewards players for playing and staking cards. The game is not free-to-play, as you would need to buy a card before participating in the game. The main way of profiting in the game is by staking the cards to get XWG tokens.
There are five different types of cards in the game ranging from the two-stared common cards to the six-stared myth cards. The higher the number of stars on a card, the higher the XWG tokens earned per day. Another way of earning tokens in the game is by completing daily tasks and fighting card battles.
DECENTRAL.GAME
---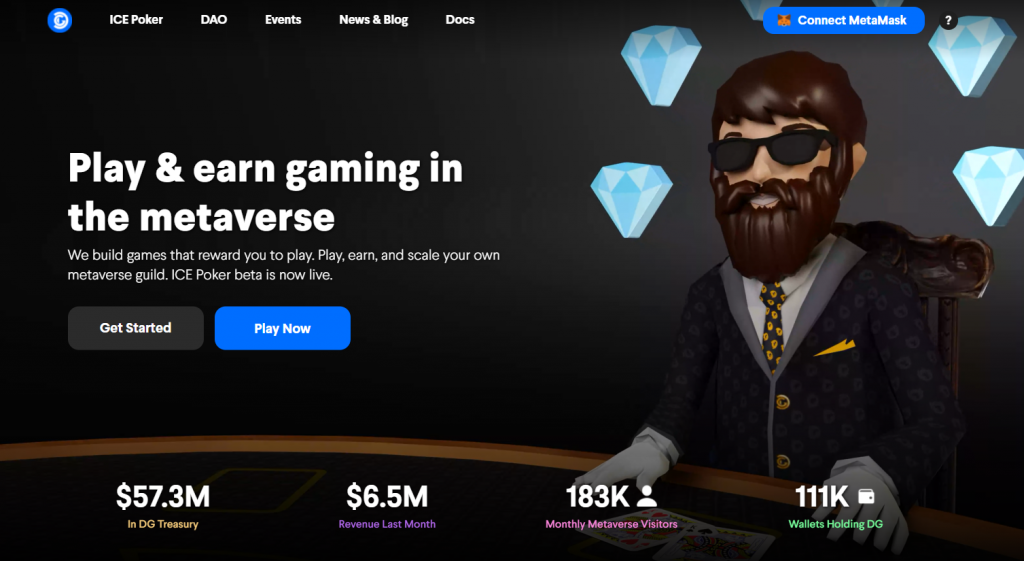 Ever played at a casino before? Even if you haven't, you know how it operates. Decentral.games build upon that principle and offer casino games to participants in their metaverse. It is powered by the DG token and offers games like Blackjack, Roulette, Slots, Backgammon, and Poker. As you might have guessed from the name, this game has some attachments to Decentraland, with MANA being one of the main coins used in the system for betting.
Gameplay rewards are given in DG, the native token of the platform. The token is also used to reward liquidity providers and holders who stake the token on their governance platform. There will only ever be one million DG tokens, and they will be released progressively over the course of six years.
MOBOX
---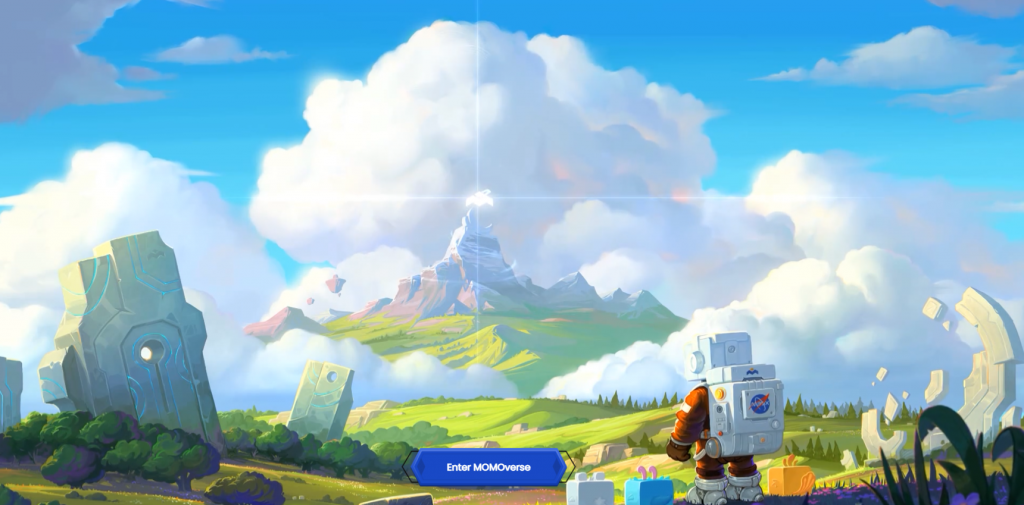 Mobox is a free-to-play metaverse game launched in April 2021 and has seen incredible returns. It describes itself as a GameFi token that combines the ideals of both gaming and finance. How does it work?
Users stake MOBOX and other cryptocurrencies to get KEYS. These KEYS are used to open any of the chests available in the game to get MOMO-NFTS. These MOMO NFTs are then used to play games within the MOBOX metaverse. The MOBOX metaverse has a few noteworthy features like a yield farm, an NFT staking feature, and an interoperability feature which has integrated the MOBOX metaverse with partner NFTs on the Binance Smart Chain to increase their utility.
The native token of the platform is the MBOX token and can be gotten by staking MOMO NFTs and as a reward for playing games on the platform.
TOPGOAL
---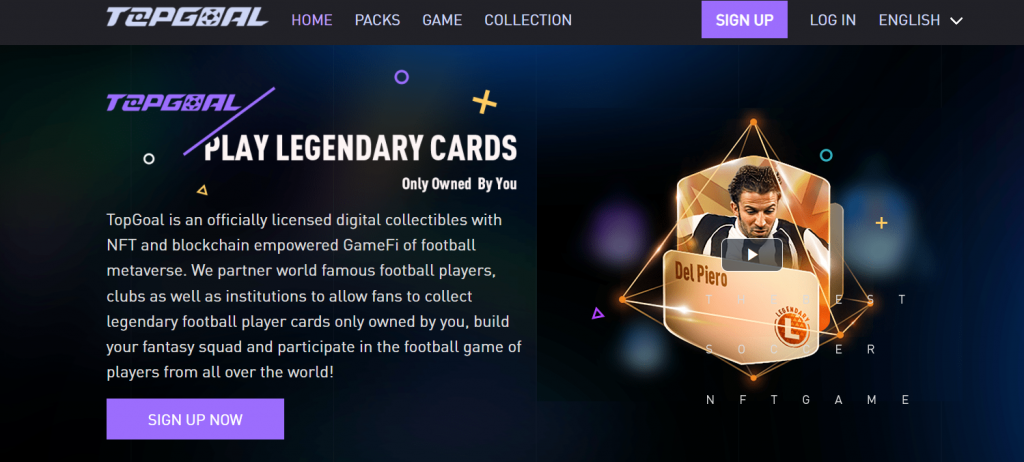 This is a metaverse token that has focused on a unique yet popular niche, football. It leverages the immense worldwide support of football fans to create a metaverse where you can purchase player cards in the form of NFTs, combine them to form a dream squad, and use that squad to partake in games with other users of the platform.
Topgoal also offers cards that feature epic football moments like last-gasp victories, iconic goals, and other football legends. It offered these features using mystery boxes that contain random events that could either be rare, epic, or legendary. It has also partnered with giants in both the footballing and crypto world like Binance NFT, Micheal Owen, Alessandro Del Pierro, among others.
THE KILLBOX
---

The Killbox is like something out of an action movie. It is dynamic, somewhat bloody, and definitely not for the faint of heart as it will immerse you in the gameplay, which involves intense PvP battles utilizing real-world weaponry. The weapons are NFTs (of course) and can be gotten or upgraded by means of treasure chtreasure chests which are provided to players after they win battles
Also, players can buy lands on the platform and build armories that are used to store weapons. Armories can be upgraded by acquiring more lands and staking more KBOX tokens. Unused armories can be rented out to other players or sold for KBOX, which can, in turn, be traded on crypto exchanges. There are also keys, diamonds, shards, and other types of equipment on the platform which are used in the game and can be sold on the marketplaces
ALIENWORLDS
---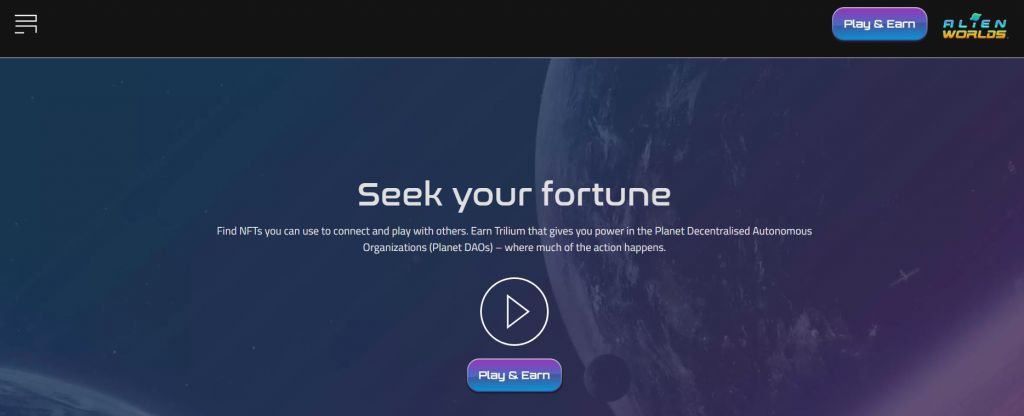 This is one of the most popular metaverse games in recent times. It originated on the WAX blockchain but has since spread to both BSC and ETH chains. How does it work?
Developed in 2020, Alienworlds allows players to have fun with various NFT items in the game and get paid for it. That is the principle of play-to-earn games, but Alienworlds takes it to a greater level by including other DeFi activities like in-game staking, weekly DAO meetings, Game Cards trading, and cross-chain teleporting of TLM, the in-house token.
The game is set in the year 2055 and classifies NFTs by means of rarity(six levels) and Shininess(four levels). There are also lands, tools, minions, avatars, and other in-game assets to have fun with.
BEMIL
---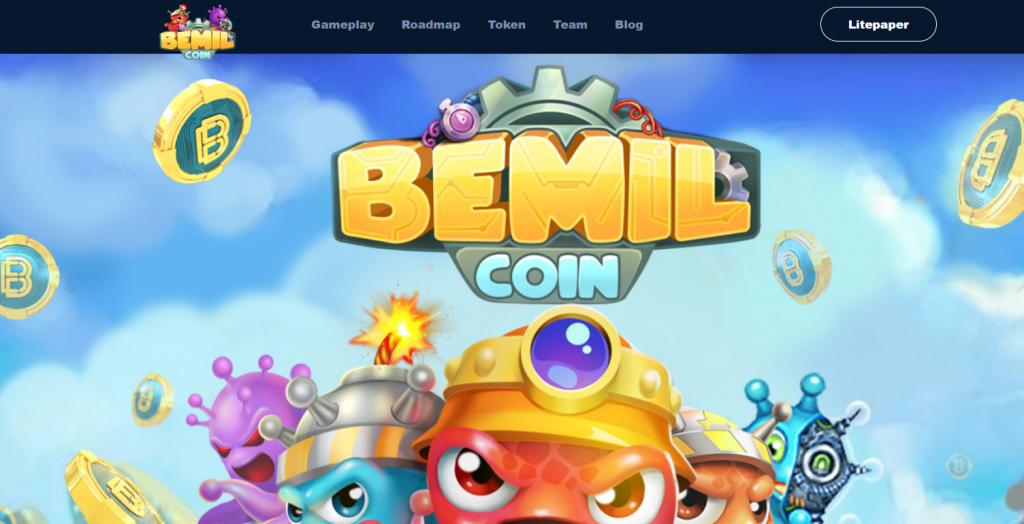 This is a game that rewards players basically for mining its native token in various features of the platform. There are five game modes through which players can earn rewards. They are Prison Mode, Spin and attack, World Boss Fight, Clan War, and Tower Defense.
Players can also earn more Becoin (the native token of the platform) by:
Selling rare NFTs gotten from crystals salvaged in the game
Mining Becoin directly in the game
Fighting other players for their possessions
Referrals, etc.
CLOSING THOUGHTS
---
The metaverse is still in its infancy but has gathered a lot of attention already. Some coins have already grown massively, while others are just starting up. If you play your cards right and invest in any of the coins listed in this article, you may very well latch on to the next big thing. However, remember that it's all mainly speculation, so put in only what you can afford to lose.
Read also:
FREQUENTLY ASKED QUESTIONS
---
WHAT ARE THE TOP METAVERSE CRYPTO COINS?
---
There have been a few coins that have asserted their dominance in the Metaverse niche recently. Some big players are Axie Infinity, The Sandbox, Decentraland, Alienworlds, Mobox, Yield Guild Games, etc.
Most of them are already too expensive to get into now and would need significant capital before you can make sensible profits. However, some new ones are coming up, which are still cheaper to invest in and can bring good returns.
WHAT IS THE BEST METAVERSE PLATFORM?
---
A good metaverse platform will allow you to explore various sections on it without charging you too much for network fees. It will also be fast and not prone to congestion. Putting this in mind, the Solana platform is one of the best. Other platforms are the Avalanche platform, the Matic Platform, BSC, and other fast and cheap blockchains.
The Ethereum platform is more stable and original but comes with higher fees and lower speeds. Maybe this will all change when ETH 2.0 comes out, but for now, it is a no-go area for retail traders just looking to spend a few bucks on the Metaverse concept.

CaptainAltcoin's writers and guest post authors may or may not have a vested interest in any of the mentioned projects and businesses. None of the content on CaptainAltcoin is investment advice nor is it a replacement for advice from a certified financial planner. The views expressed in this article are those of the author and do not necessarily reflect the official policy or position of CaptainAltcoin.com