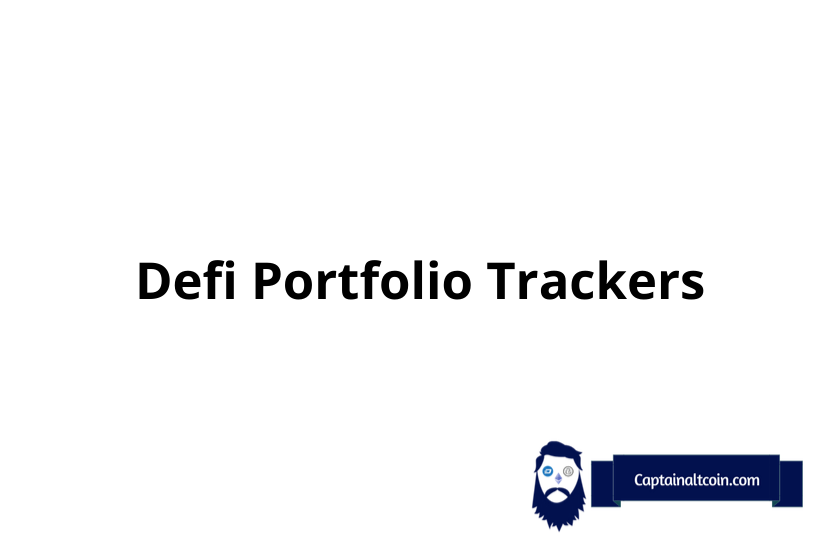 Introduction
---
Before diving into the benefits and drawbacks of DeFi, it's vital to have a basic understanding of the technology. Many of the noteworthy use cases involving blockchain technology have been fueled by the financial services industry.
Through online payments, virtual asset storage, and trading. Blockchain presents critical prospects for revolutionising traditional finance. With the rise of DeFi, blockchain applications in finance have begun to gain traction.
DeFi is an abbreviation that stands for decentralised finance. It refers to a group of blockchain-based applications that provide peer-to-peer alternatives to traditional financial services and institutions. DeFi's popularity has risen dramatically in recent years, and as a result, it has attracted significant amounts of capital.
Best DeFi tracker apps
---
Before we go through each of the best protfolio trackers in details, let me show you the 3 best ones and after that, we will analyze not only these in details, but some of its competitors as well.

Straightforward and easy to use platform
Does not track your data making it private and safe
Supports leading crypto exchanges
How Do Defi Portfolio Trackers Work
---
A portfolio tracker is a website, app, or platform that makes managing your assets easier. It aids in the management of your investments. Simply said, it's a one-stop-shop where you can keep track of all your DeFi tokens and see how the value of your DeFi portfolio fluctuates.
One would simply connect their self-custody DeFi wallet to these portfolio trackers to keep track of the values of the coins and tokens. You can also input your wallet address directly. To see an overview, you don't need to connect your wallet.
The tracker will then gather data from all of your DeFi platforms and present it to you in a single interface. Simply eliminating the necessity to manually check multiple platforms in order to calculate your portfolio value and view your yields.
A DeFi portfolio tracker is an excellent, and arguably necessary, reporting tool for investors, allowing them to check their balances, evaluate their decentralized finance holdings, manage Defi transactions, track LP tokens, view APR performance and more.
Since 2020, DeFi has been growing at a rapid rate, and an increasing number of users are searching for great solutions to track their portfolios and positions across numerous protocols and blockchains. Here we will show you the best DeFi portfolio trackers currently available.
Top Defi Portfolio Trackers (For Ethereum, BSC, Solana, Polygon)
---
Kubera – best overall DeFi portfolio tracker app
---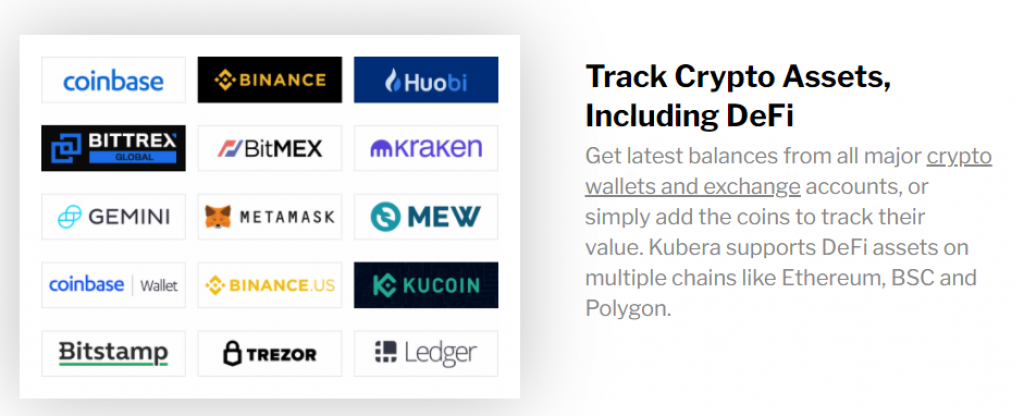 This is a swiss-knife of portfolio trackers. And not only for crypto assets but almost any type of financial assets a human brain came up with.
You can track bank accounts, stocks, commodities, currencies and of course cryptocurrencies. We will focus on that part of their service.
Kubera is great as a classic crypto portfolio tracker where you connect it with exchanges via API. However, it also has DeFi & NFT support enabled so you can track your Web3 activities and funds as well. It currently has support for Ethereum, BSC and Polygon with plans to add Solana and other popular blockchains as well.
It is a financial hub, the only one you would need to keep control of your investments and financial health.
However, Kubera does cost $15 per month (or $150 per year). You can test it out for free for 14 days.
Pros ✅
Straightforward and easy to use platform
Does not track your data making it private and safe
Supports leading crypto exchanges
Cons ❌
No mobile app
Lack of crypto-related features
Zerion – best Ethereum portfolio tracker
---
When it first introduced tools to be an interface for crypto investors, Zerion was one of the earliest tracking apps on Ethereum and DeFi. With over 200,000 monthly active users, it managed to raise $8.2 million in series A funding and has processed over $600 million in transaction volume this year.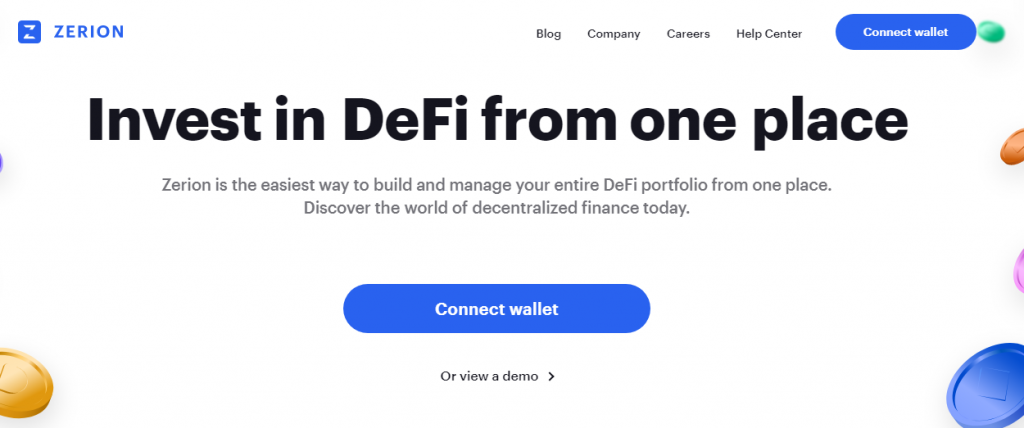 Pros ✅
Tracks the market and your portfolio in a simple, easy to use interface
Design is clean and top-notch
Track wallet history, investments in tokens, liquidity you've provided, lent crypto, and more across DeFi
Free and easy to use
Supports lots of protocols
Cons ❌
Lack of support for tracking on other blockchains outside of Ethereum.
Zapper – best Polygon portfolio tracker
---
Zapper is another popular tracking app that was born out of a combination of two apps DeFiSnap and DeFiZap. It offers a simple dashboard for DeFi where you can easily track and visualize all your DeFi assets and activities in one simple interface. Besides tracking, Zapper also recently launched Zapper Level Up, a program to earn rewards and NFTs for doing daily and weekly quests.


Pros ✅
Like Zerion, you can track and manage your portfolio in a simple, easy-to-use interface.
It groups and organizes your holdings into various logical compartments like protocols, platforms, and networks.
It has a great discover section to explore opportunities for liquidity provision.
It allows you to directly interact with protocols from the app, such as exchanging tokens or stake tokens in protocols.
It supports multiple blockchains such as Ethereum, Binance Smart Chain, Polygon, and bridging between them.
Cons ❌
DappRadar – Best Solana portfolio tracker
---
DappRadar lists the most popular decentralized applications (Dapps) on all popular blockchains. Dapps are ranked by DAU (Daily Active Users) and show the real popularity and usability of the individual Dapp. Sort Dapps by transaction volume or transaction count and more. It is a good resource for learning about the growing Ethereum consumer market.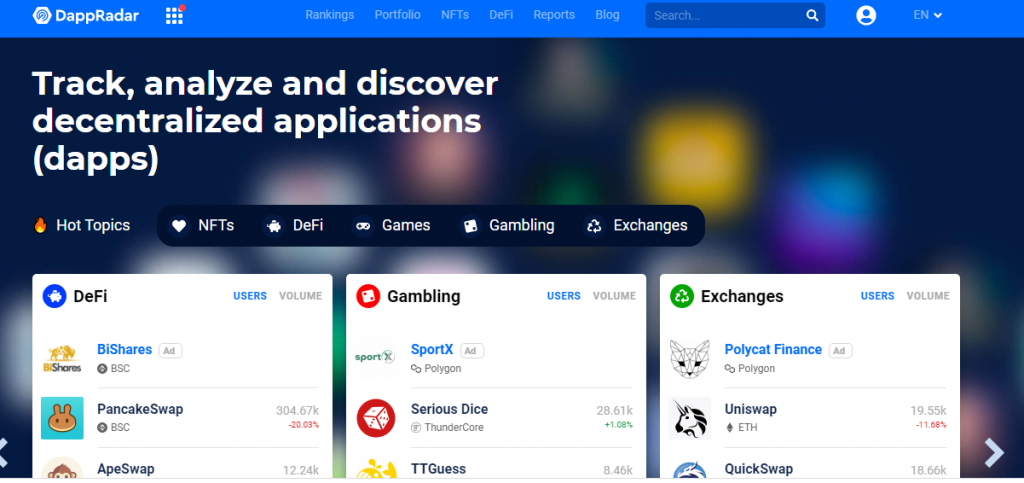 Pros ✅
Great stats on Dapps. Lots of details.
Amazing Dapp Info and Stats.
Very comprehensive list of coins.
Cons ❌
Some aspects of design are clunky, hard to scan.
Can't post Dapps that are on test nets (Ropsten, etc.).
Ape Board – Best BSC Portfolio Tracker
---
Ape Board is a cross-chain DeFi Dashboard with support for protocols on Ethereum, Binance Smart Chain, Polygon, Terra, and Solana.
Pros ✅
Supports more than 87 protocols across multiple blockchains with more in the pipeline.
Support for multiple profiles, which saves your configuration settings.
Nice looking charts with simple toggles to track portfolio value for a certain network.
Ability to "ape" into protocols with an opportunity finder.
Offers a nice dark mode.
Cons ❌
It doesn't purge values even though deposits have been fully withdrawn from the protocol and still show them up as $0. This doesn't give you false values though simply harms the interface's clutter and makes it more complicated.
Doesn't support ENS domains.
DeBank – best Fantom portfolio tracker
---
DeBank is one of the earliest DeFi trackings and portfolio management tools launched as well. It allows you to track your full portfolio through more than 200 DeFi protocols on 7 chains (Ethereum, BSC, xDAI, Polygon, Fantom, OKEx, HECO) and 2 more to come (Solana, Arbitrum). Besides tracking, you can also use their app to swap tokens and explore protocols with in-depth data.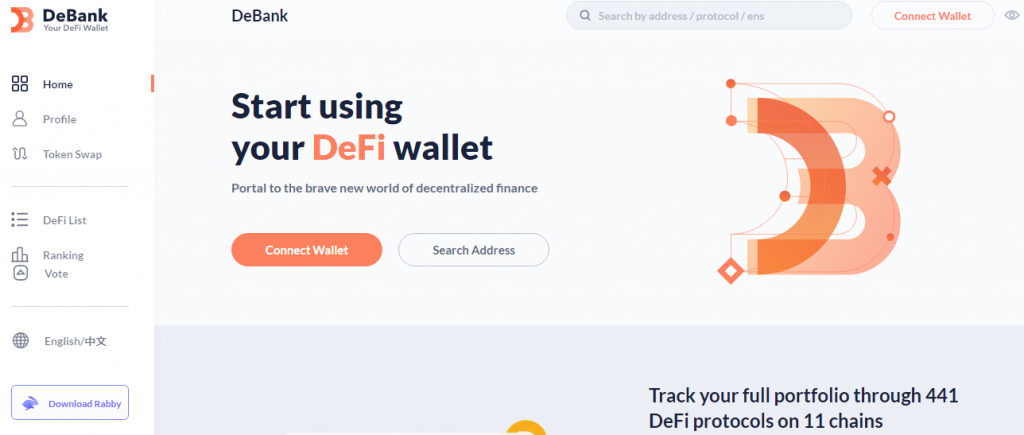 Pros ✅
Comprehensive DeFi tracking across a large variety of protocols and blockchains with rapid updates.
Protocol data are available for tracking statistics such as TVL (Total Value Locked).
Cons ❌
Inaccuracy in extracting protocol data such as users.
DefiLlama
---
DefiLlama is committed to accurate data without ads or sponsored content whilst providing transparency and listing DeFi projects from a range of chains. Most chains and coins on DefiLlama are contributed and maintained by their respective communities, with all changes being coordinated through the DefiLlama/DefiLlama-Adapters Github repo.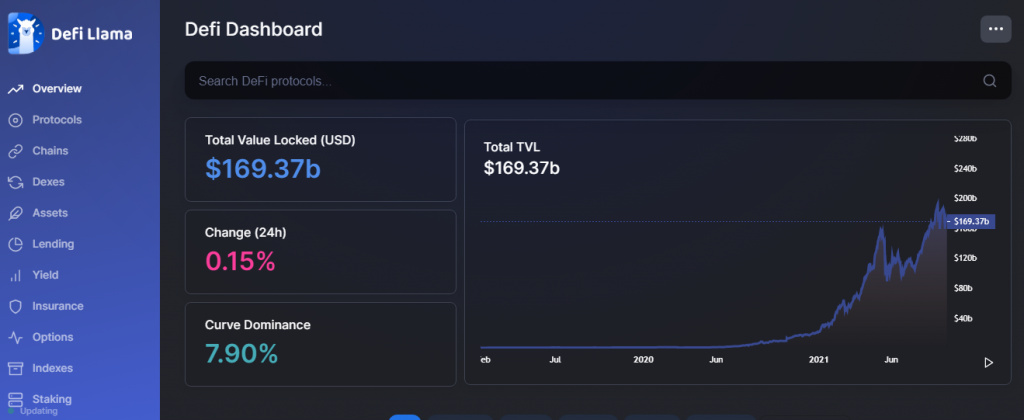 Pros ✅
Beautiful design without clutter.
Cons ❌
Farmfolio
---
FarmFolio is a beautifully designed and minimalistic portfolio tracking service for Binance Smart Chain and Polygon chain.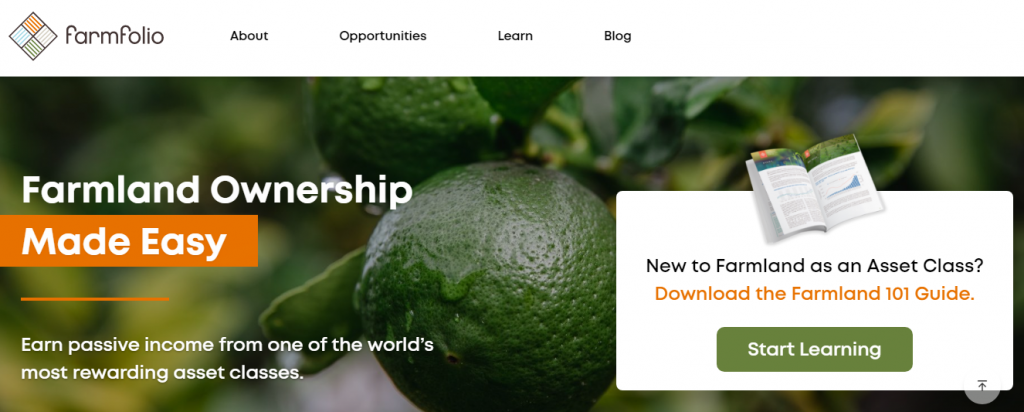 Pros ✅
Supports tracking of top protocols on Polygon and BSC such as Venus, MDEX, AutoFarm, Beefy, Polycat, QuickSwap.
Beautiful design without clutter.
Cons ❌
One-time subscription cost of US$9.99 to start tracking.
Lack of protocol support beyond bigger names.
Lack of protocol support for Ethereum.
DeFi Pulse
---
DeFi Pulse is a leaderboard that tracks ETH and other tokens locked in DeFi projects by total value and dominance. The website displays the latest analytics and rankings of DeFi protocols. Their rankings track the total value locked (TVL) into the smart contracts of popular DeFi applications and protocols.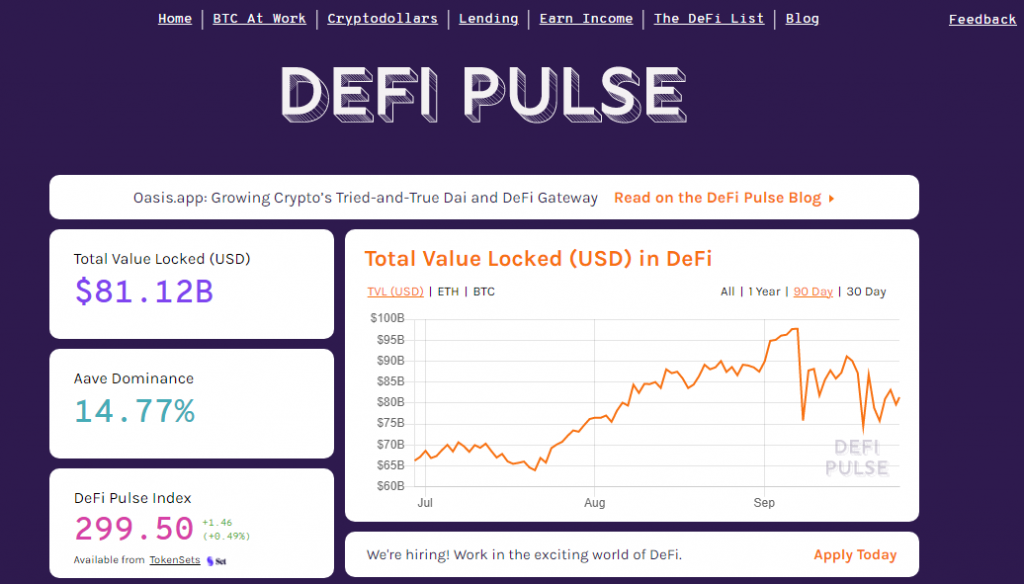 They monitor each protocol's underlying smart contracts on Ethereum and refresh their charts every hour by pulling the total balance of Ether (ETH) and ERC-20 tokens held by said smart contracts. TVL (USD) is calculated by taking these balances and multiplying them by their price in USD. DeFi Pulse's Earn Income section allows users to compare the finer details of their loan, including Interest Rates (APY), term length, and desired level of permissions.
Pros ✅
Good info on DeFi protocols usage.
a simple snapshot of various finance mechanisms in the crypto space allows for basic comparisons, super useful for quick check-ins.
Cons ❌
Limited number of protocols.
hope to see more L2 options like Loom and core ETH projects like ENS represented (ideally anything that locks up value).
APY Vision
---
APY Vision is an analytics tool that gives clarity for liquidity providers using Automated Market Making (AMM) protocols to contribute capital. Also supplying liquidity providers with historical pool performance and relevant data.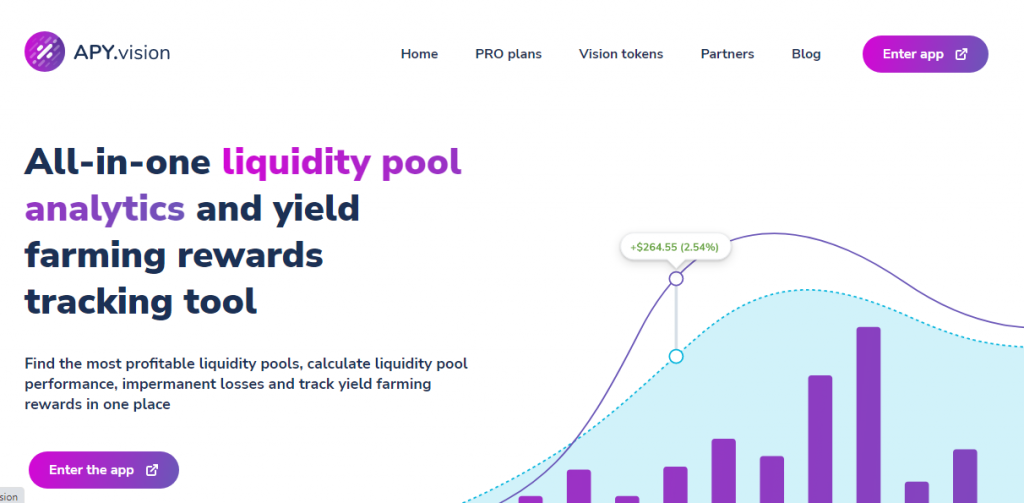 Pros ✅
Beautiful design without clutter.
Cons ❌
Limited number of protocols.
Lack of protocol support beyond bigger names.
DFox
---
Dfox is a crypto wallet and DeFi portfolio tracker. It enables you to see all your crypto finances in one place, auto-track multiple crypto wallets, and manage DeFi assets.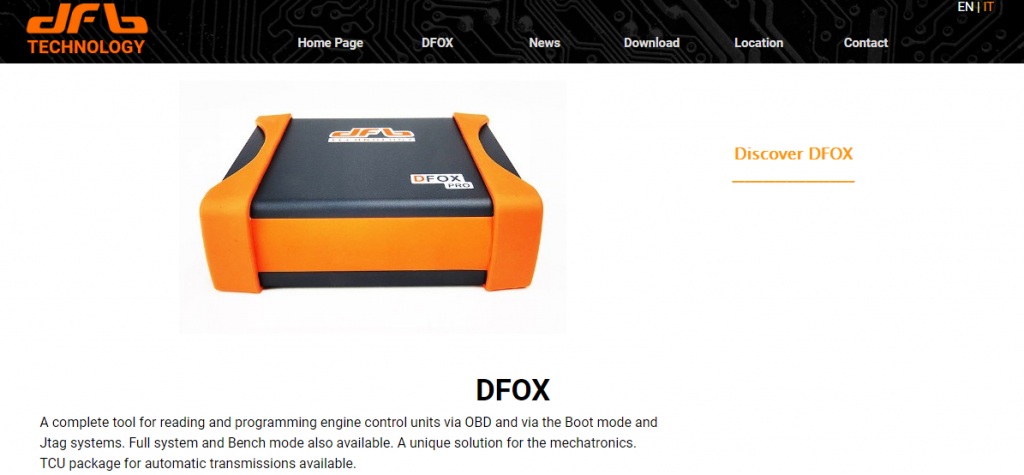 Pros ✅
Dfox is a chain-agnostic crypto portfolio tracker. With a large range of support.
It is an encrypted portfolio tracker that benefits users and developers. This makes trading easier, especially in the DeFi market environment.
Other benefits include structured currency code profiles, trade tracking, and real-time price updates.
Cons ❌
Read also:
YieldWatch
---
Yieldwatch is a smart DeFi dashboard that lets you track your yield farming, lending, and liquidity pool performance on Binance Smart Chain. Yieldwatch.net is a sophisticated yield farming dashboard with a casual and clean UI that is intended for mobile use. It allows you to monitor your liquidity pools, yield farming, and token staking performance.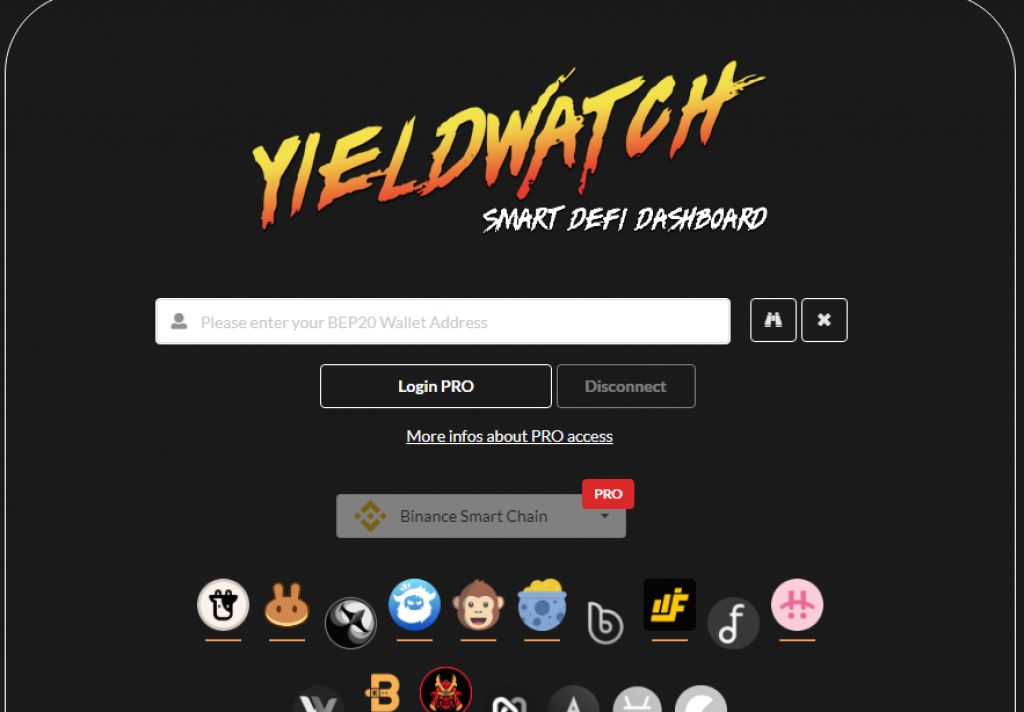 Pros ✅
Yieldwatch.net is a sophisticated yield farming dashboard with a casual and clean UI that is intended for mobile use. It allows you to monitor your liquidity pools, yield farming, and token staking performance.
You can acquire all necessary information at a look with yieldwatch.net.
Cons ❌
YieldWatch doesn't show all the coins in the wallet.
DeFi Tracker Conclusion
---
The portfolio tracker remains a key tool for DeFi investors, allowing them to track transactions, manage their portfolios, invest directly, and payback liabilities from a consolidated front-end interface. There are many great options out there and we hope this list has brought you closer to finding the one for you.

CaptainAltcoin's writers and guest post authors may or may not have a vested interest in any of the mentioned projects and businesses. None of the content on CaptainAltcoin is investment advice nor is it a replacement for advice from a certified financial planner. The views expressed in this article are those of the author and do not necessarily reflect the official policy or position of CaptainAltcoin.com