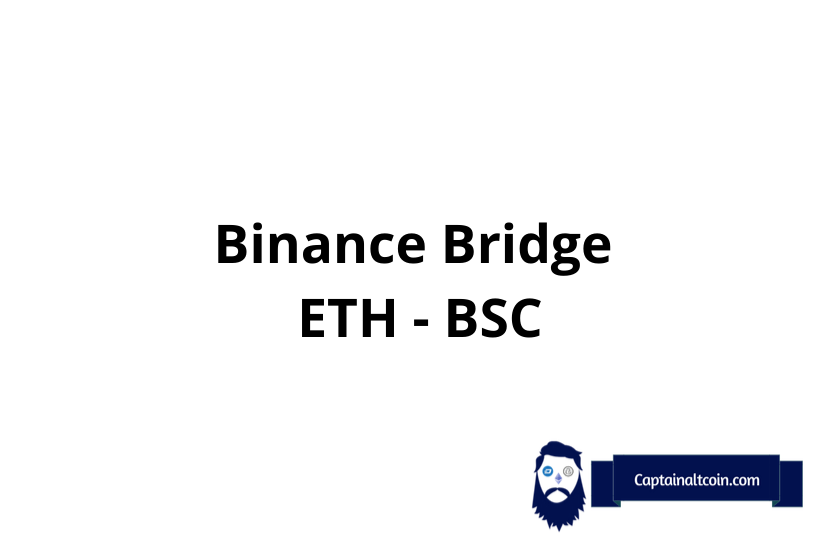 Navigating the dynamic landscape of blockchain technology, one often encounters the need for efficient asset transfers. This is where the concept of bridging comes into play, acting as a vital conduit between different blockchains. Two such key players in this arena are Ethereum and Binance Smart Chain (BSC), with the ETH to BSC bridge and BSC to ETH bridge serving as crucial pathways for seamless asset transfers.
The bridge BSC to ETH and bridge ETH to BSC are not just mere technological constructs, but they represent the growing interoperability in the blockchain ecosystem. As the popularity of these bridges grows, so does the need for understanding their functionality and application.
In this article, we delve into the intricacies of these bridges, shedding light on their operation, and exploring their role in the broader context of decentralized finance. Whether you're looking to move assets from BSC to Ethereum or vice versa, this comprehensive guide will provide you with the insights you need to navigate these bridges with confidence.
| 🌉 Topic | Summary |
| --- | --- |
| 💱 BSC to ETH Bridge | A bridge allows blockchains to communicate with each other. The Binance Smart Chain (BSC) is cheaper and faster than Ethereum, and a bridge allows you to move your ETH onto the BSC. |
| 🌉 Best Exchange to Move Assets between bridges | RocketX Exchange offers a smooth experience for users looking to exchange assets across various blockchains, mimicking the ease of a straightforward coin swap on a single-network DEX. The platform has successfully executed more than 64,000 cross-chain transactions, amounting to over $72 million in total volume across 110 different networks. This includes asset swaps between networks such as BTC and ETH, ETH and BNB, ETH and AVAX, as well as transactions involving Solana. |
| 🔄 Moving Assets from Ethereum to BSC | This process involves creating a Binance Smart Wallet or installing the MetaMask browser extension wallet. After setting up the wallet, you can proceed to the Binance Bridge web page to make the transfer. |
| 🔄 Moving Assets Back from BSC to Ethereum | This process is essentially the reverse of moving assets from Ethereum to BSC. It involves converting BNB on the Binance Smart Chain to ETH and then making the transfer via the Binance Bridge web page. |
| 🔄 BSC to Polygon Bridge | xPollinate is the preferred bridge for connecting BSC to the Polygon network. It allows for the transfer of stable coins like USDT, USDC, and DAI. |
| 🔄 Moving Assets from Ethereum to Polygon | Polygon has its own bridge for moving tokens cross-chain to their Matic network. This bridge allows for the transfer of ETH or any ERC20 token. |
| 🌉 Best DeFi Bridges | The best cross-chain bridge depends on the chains you are transferring between. Some of the better-known bridges include Rubic, WhalesHeaven, Multichain, Zeroswap, Anyswap, and Nerve. |
| 🏦 Centralized Exchanges | If the concept of cross-chain bridges is overwhelming, centralized exchanges provide a simpler solution. These exchanges allow for easy swaps and trades, although they do not offer the same level of privacy as DeFi platforms. |
Bitcoin remains the granddaddy of all Blockchain networks as the largest, most decentralized, and most secure network ever. As such, it's slow, expensive, and cannot cope with the required quantity of transactions. Faster, cheaper, more capable networks have sprung up to capitalize on the gap in the market.
The first was Ethereum, designed to accommodate layer 2 solutions, with the ability to run financial applications without overwhelming the network. Since then Binance initiated Binance Smart Chain (BSC), along with Polygon, Solana, Cardano, and many others. So how do you move value from a slow inefficient chain to a better one? You need a bridge.
What is BSC to ETH bridge?
---
Like most digital technology advances, we shouldn't even notice it exists. We expect to move our assets wherever we want, whenever we want, without worrying about blockchain compatibility. That's what a bridge does – it allows blockchains to talk to each other.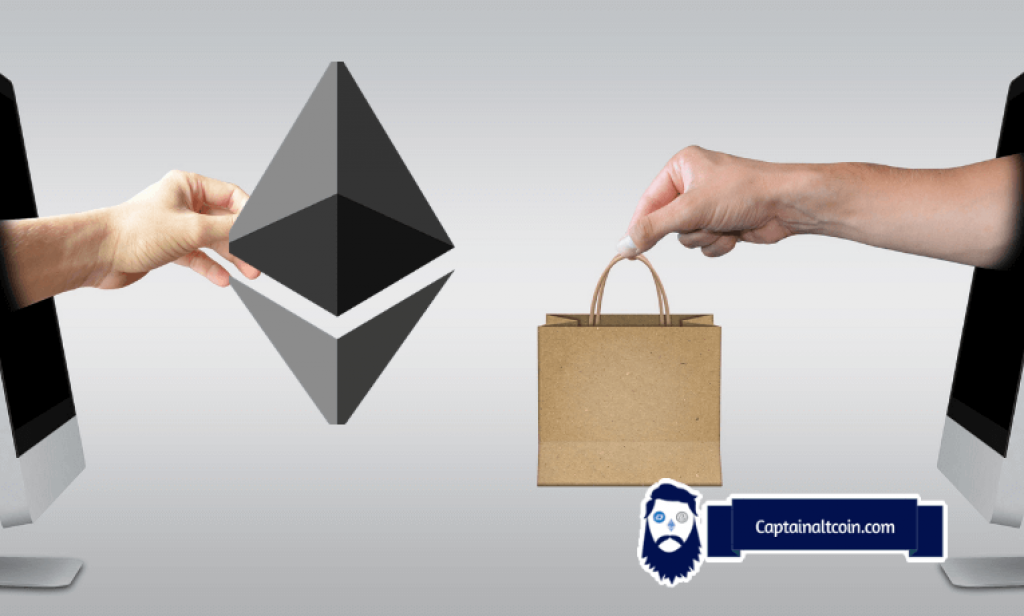 Transacting on the Ethereum network will remain prohibitively expensive until Ethereum 2.0 is up and running sometime in 2022. The Binance Smart Chain is cheaper and faster, but how do you move your ETH onto the BSC to take advantage?
RocketX Exchange – The best DeFi platform for moving assets between chains
---
RocketX Exchange allows users to seamlessly swap assets across different blockchains, as if doing a simple coin swap on a DEX within a single network. The platform has already facilitated over 64,000 cross-chain swaps totaling over $72 million in volume across 110 networks. This includes swaps between chains like BTC to ETH, ETH to BNB, and ETH to AVAX. This is a non-custodial and fully decentralized platform!
Importantly, RocketX also enables swaps to and from Solana, providing bridging capabilities to the high-speed Solana blockchain. This makes it easy for users to move assets between Solana and EVM-compatible chains like Ethereum. Combined with its emphasis on security, user experience, and rewards programs, RocketX positions itself as a top choice for effortless cross-chain transactions, now with Solana integration.
How to use RocketX as a DeFi Bridge?
---
Here's how to move coins between chains using RocketX exchange in 4 simple steps:


How to Move Assets from Ethereum to BSC – ETH to BSC Bridge
---
Before we get started – if you're in the US, your First Amendment rights don't yet extend to moving value from one blockchain to another. Should you wish to attempt any of the following, you will need to be behind a VPN. There are dozens of free browser extensions here, so take your pick. This week I'm mainly using KProxy and, with much constitutional irony, I'm pretending to be Canadian.
There're a few ways to approach transfers between the Ethereum network and the Binance Smart Chain. Binance's recommended process involves creating a Binance Smart Wallet. I recommend installing the MetaMask browser extension wallet as it's generally more useful. Either wallet will do, so I'll explain both here.
Once you have downloaded and initiated your Binance Chain Wallet, you proceed to the Binance Bridge web page, from where you can connect your new Binance Chain wallet.
To connect Metamask to Binance Bridge, you click the "Bridge" button near the top of the MetaMask wallet window. Alternatively, open the Metmask wallet via the "Connect Wallet" button at the bottom of the Binance Bridge webpage. If your MetaMask wallet is new, you'll first need to add BSC to the list of MetaMask networks.
This unnecessarily awkward process is thus. At the top of the MetaMask wallet, click "Ethereum Mainnet" and select "Custom RPC" at the bottom of the dropdown list. To add Binance Smart Chain Network as an option, enter the following details –
Network Name – Binance Smart Chain
New RPC URL – https://bsc-dataseed.binance.org/
Chain ID – 0x38
Currency Symbol – BNB
Block Explorer URL https://bscscan.com/
Once you click save, Binance Smart Chain will be listed in the network options. All these details are available here on the Binance website, along with more thorough instructions.
Like I said before, this bridge should just happen automatically without all this messing about. How on earth do DeFi platforms expect to become mainstream when you need most of an afternoon and an undergraduate degree in computing to make them work? The first universal wallet that completely does away with all this nonsense will have a huge advantage.
Regardless, once your wallet is set up with BSC as a network option, you can make the transfer. Choose –
The asset you would like to move
The source network (Ethereum)
The target network (Binance Smart Chain)
The amount
You will need to confirm both on the Binance Bridge page and your wallet, and the transfer should take around 10-15 minutes. Pro-Tip – You may need to refresh your wallet if it gets confused about whether to display BNB or ETH.
How to Move Assets Back from BSC to Ethereum
---
More or less, you do the above in reverse, but there are some things to watch out for. Assuming that you have BNB on the Binance Smart Chain, you need to convert this to ETH. If you have a Binance account then it's easiest to swap it on the exchange and move it to your wallet. The simplest solution for those without a Binance exchange account is to head over to the PancakeSwap exchange and make the trade there.
Once you have ETH in your MetaMask wallet, you can make the transfer. Go to the Binance Bridge web page and connect your wallet. Select ETH as your token, BSC as your source network, and Ethereum as your target network. Enter your ETH wallet address from your MetaMask wallet and input the amount.
Before hitting confirm, make sure all the details are correct, especially the source and target networks. If you make a mistake, your crypto will likely be gone forever. Only once you are confident, click confirm. You'll need to give final permission on Metmask, then wait for around 10 minutes for the transaction to be confirmed.
Bridge and Swap for Binance Chain and Binance Smart Chain
---
You may have noticed that there are two Binance chains. The one we've been using so far is Binance Smart Chain. So what's Binance Chain all about? It's worth knowing so you don't send tokens to the wrong chain and end up losing them.
Binance Chain supports Binance's Decentralized Exchange. It enables efficient, non-custodial trading between a vast array of pairs, without having to engage the underlying blockchains. For example, when you trade ETH and BTC, the transaction troubles neither the Ethereum nor Bitcoin networks. The ledger is stored on Binance Chain. Only when you wish to withdraw to an external wallet would the transaction be made on the Ethereum or Bitcoin blockchains.
The more recent Binance Smart Chain (BSC) is the proprietary blockchain network Binance uses to interact with the DeFi world. It's EVM compatible (Ethereum Virtual Machine) so it can understand and execute Ethereum smart contracts. BSC can easily onboard platforms built on Ethereum and offers much cheaper and faster transactions.
You can move your crypto between the Binance DEx and the BSC chain by selecting the appropriate source and target networks.
BSC To Polygon Bridge: How to Move Assets from BSC to Polygon Network (Matic)
---
xPollinate is the bridge of choice to connect BSC to the Polygon network, to transfer stable coins like USDT, USDC, and DAI. When you arrive at the xPolinate page you can connect your wallet – again I'll be using the MetMask wallet. When your wallet is connected you will see the Cross-Chain Bridge window. You can input your source and target networks, (BSC and MATIC) and the token you intend to transfer.
Your Metmask wallet address should automatically appear in the receiver address box, but it's a good idea to check this manually to avoid disaster. Once you are sure, click "Swap" and another window will open where you can choose how much of your chosen stablecoin you wish to transfer.
Assuming you have a sufficient balance of the token and a small amount of BNB to pay the gas fees, you can click "Swap." As usual, you need to confirm on your Metamask Wallet before yet another window pop up to tell you that the transfer is in progress.
Once the transfer is complete, you need to select your target network on Metmask to view the tokens in your wallet. This is important! The first time I went through this process, I couldn't see the tokens in my wallet and thought I had made a fatal error!
How to Move Assets from Ethereum to Polygon
---
Polygon has built its own Bridge to move tokens cross-chain to their Matic network. You can find it here. Upon opening the page, the drill is the same as all the other bridges. You connect your Metamask wallet and the bridge main window appears. Enter the usual info – source and target network (Ethereum and Matic), Token, and amount. You can move ETH or any ERC20 token you have in your wallet.
When all the info is as intended, click "Transfer" and your funds will appear in your Polygon Matic wallet. Remember, sometimes MetaMask gets confused and you need to refresh your network selection for it to update. The first time I used a bridge with MetaMask, I saw that I had a fraction of the balance I just transferred and was convinced I had lost my tokens. Deselecting then reselecting the network does the trick.
Best DeFi Bridges
---
The best Cross-Chain Bridge depends on which chains you are trying to transfer between. Below are some of the better-known bridges and a brief description of each. It's still early days for DeFi applications so it's important to read the small print. Some of these projects have warnings and disclaimers, and that worries me.
Rubic
---
Rubic is the premier Multi-Chain Protocol, enabling swaps between about 10,000 assets, on and between the Ethereum, Polygon, BSC, Avalanche, Moonriver, and Fantom blockchains. It all happens in one click while granting you better rates and lower fees. Cooperating with numerous DEXs for expanded exchange options allows Rubic to choose the best rates for their users, so they rest easy while getting the lowest possible transaction fees.
Rubic integrates one new blockchain for Multi-Chain Swaps on a monthly basis. Recently, Rubic integrated Moonriver (November 8th) and Fantom (November 18th).
The swap process is very simple, as users don't have to take part in endless transactions in order to get their desired assets. The only con is that, like every similar protocol, there exists the possibility of a transaction's reversion, due to changes in exchange rates. Despite this occasional network-based issue, Rubic remains the most reliable way to swap your assets across chains, and their growth is still only beginning.
WhalesHeaven
---
What's interesting about WhalesHeaven is that it's a multi-asset multi-chain DEX that can be looked at as an auction platform, where you'd be able to sell and/or buy tokens from and to various blockchains, and what that also means is that it's an effective bridge between these different blockchains. For example, you'd be able to swap your BTC for other tokens on the Ethereum, Tron, BSC, AVAX network, and future blockchains that would be added to the platform. Another example, regarding the bridging process, would be swapping your USDT that's on the Ethereum network for USDT on BSC.

All trades/swaps are conducted in a non-custodial multisig method, which means that there are 0% withdrawal fees, and transaction fees would be at their lowest because of the specific technology they're using. Once the buyer and seller agree on what they want to trade, the swap happens and everyone got what they desired, be it a different token on a different blockchain, or the same token but on a different network.
Multichain
---
Multichain.xyz has a dizzying array of ERC20 tokens from some of the less well-known chains. To be honest, I hadn't heard of most of the tokens. The networks bridged are Huobi, Polygon, Harmony, Fantom, KCC, Fusion, Avalanche, BSC, and OKExChain. The process is similar to the other bridges, but always read the instructions on the site and double-check your networks and addresses are selected correctly.
Zeroswap
---
Zeroswap is one of the better-known bridges. It provides connections from Ethereum to Polygon to BSC, but at the time of writing, I could not get it to connect with my MetMask wallet. There's a comprehensive guide to using the Zeroswap Bridge here. The process will be familiar by now, but as always, make sure you read the instructions for each new platform you try out. One mistake and your tokens could be gone forever.
Anyswap
---
AnySwap The first thing I noticed was this disclaimer. "This project is in beta. Use at your own risk." No thanks, I'll wait until it's finished before I risk my valuable crypto assets. Once it's up and running, AnySwap will support transfers between the same chains as Multichain.xyz with the addition of the xDai Mainnet.
Nerve
---
Nerve Bridge appears to be a bridge between only the Ethereum and BSC networks. It has a DEx and staking pools, so I think the Bridge was an afterthought rather than the killer app of NerveBridge. I would stick with the Binance Bridge as I am more familiar with the brand. Maybe one of these smaller platforms will prove to be the go-to choice in years to come. In the meantime, I am cautious about using relatively unknown financial platforms. I would never deposit at a bank that I'd never heard of, and so it is with DeFi platforms.
Centralized Exchanges
---
If all this talk of Cross-Chain Bridges is a bit much, then the solution is to stick to the centralized exchanges. If you can't find an exchange that has both tokens you want to swap, you can move value between exchanges simply, cheaply, and quickly. I have transferred assets from one exchange to another using stable coins, XRP, and even Dogecoin. It was always fast and the fees were negligible.
The only downside to using centralized exchanges is that your swaps and trades will be available to the IRS when you file your taxes. Although, I have set up accounts on Binance, HitBTC, and KuCoin without supplying my personal data. As long as you keep within the withdrawal limits, you may transfer tokens in and out without having to give up your true identity.
As I mentioned before, technology like Cross Chain Bridges should not even be visible to the user. It should be integrated into wallets and DExs so the customer does not have to consider on which blockchain their assets sit. Currently, the technology is for enthusiasts and early adopters. By the time it becomes mainstream, there'll be better solutions.

CaptainAltcoin's writers and guest post authors may or may not have a vested interest in any of the mentioned projects and businesses. None of the content on CaptainAltcoin is investment advice nor is it a replacement for advice from a certified financial planner. The views expressed in this article are those of the author and do not necessarily reflect the official policy or position of CaptainAltcoin.com