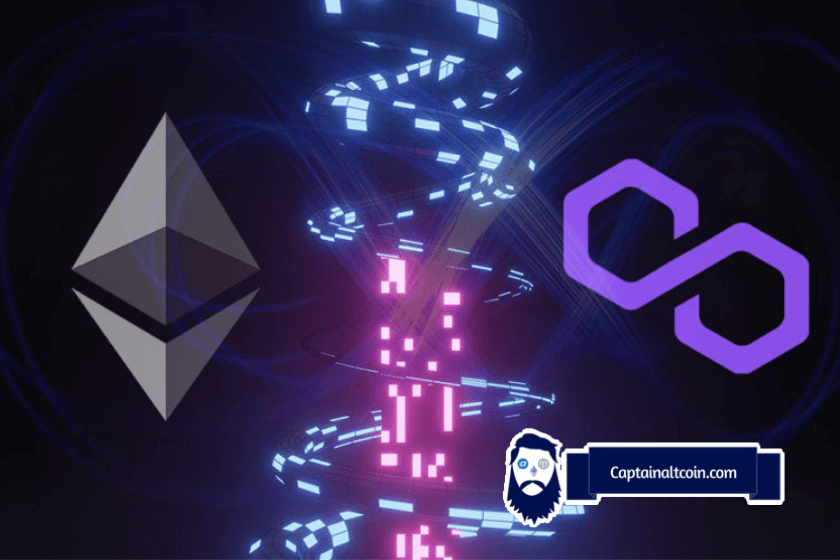 Transferring Assets to Polygon
---
Transferring ETH from the Ethereum blockchain to Polygon is a rather straightforward process. This is made possible mostly by bridges that allow cross-chain transfers to take place, and below, we'll take a look at two methods – Zapper Bridge and Polygon Wallet V2- with which users can transfer their Ethereum tokens from its native blockchain to that of Polygon.
What are Blockchain Bridges?
---
Blockchain bridges, also known as cross-chain bridges, serve to connect two different blockchains for the purposes of transferring data and tokens from one to the other. Due to the sometimes fundamental differences between blockchains, regular transfer of data is impossible, which is where these bridges come in.
The gaps between these blockchains tend to isolate great projects and prevent them from reaching their full potential, as communication is a vital aspect of progress. Cross-chain bridges allow for interoperability between two otherwise incompatible chains, and as such, the transfer of tokens in between is made possible.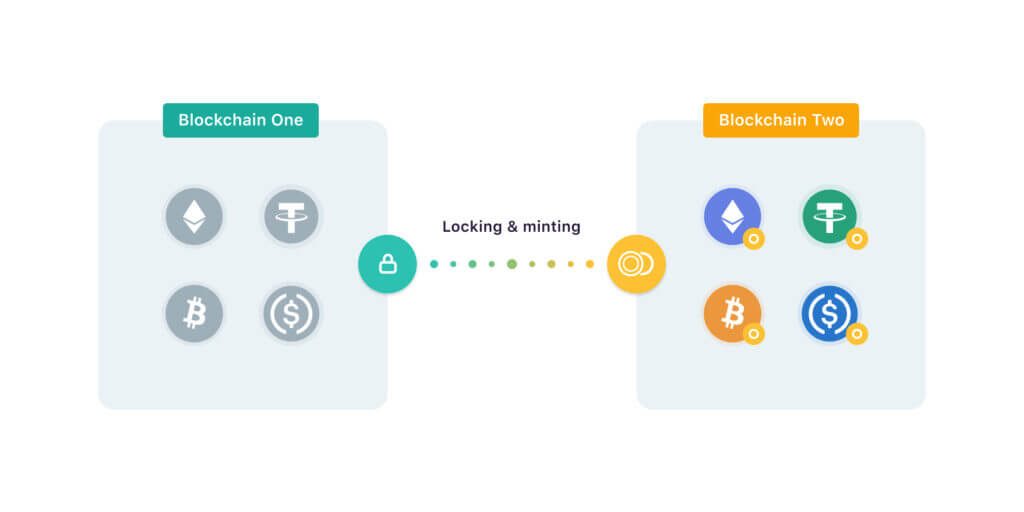 What is Zapper?
---
Zapper is a portfolio management website on which users can manage their DeFi (decentralized finance) assets and liabilities, as well as exchange and swap over 2000 tokens, participate in liquidity pools, and perform yield farming. It currently supports over 54 DeFi platforms in total, and as of May 2020, has seen over $2.4 Billion in assets invested through its platform.
More relevant for our purposes is Zapper's bridge that allows for the transfer of tokens from the Ethereum blockchain to the Polygon blockchain, and among those tokens of course is ETH. It currently only supports a one-way transfer from Ethereum to Polygon, but changes and additions are planned for the future.
How to Transfer ETH from Ethereum to Polygon Using Zapper Bridge
---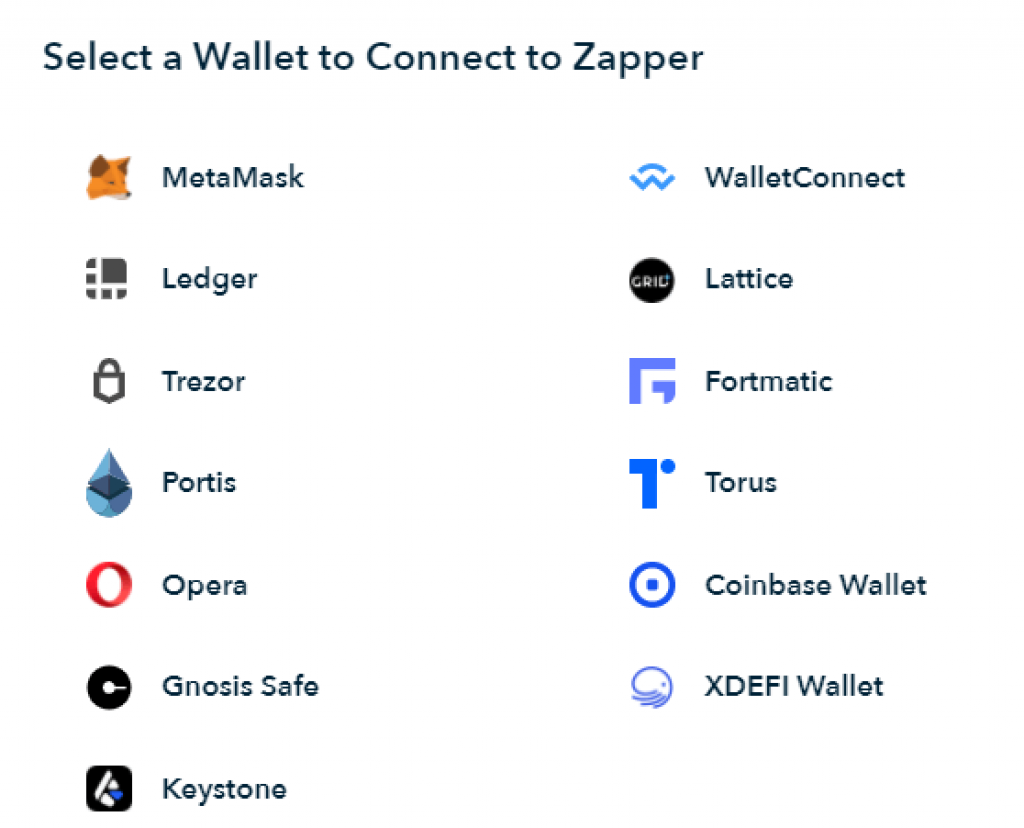 ⚡ Requirements
---
In order to operate the Zapper bridge, users will need nothing more than a wallet or ETH address that contains their ETH tokens.
⚡ How it works
---
Upon visiting Zapper's website users can immediately connect their wallets by clicking on Connect Wallet, or by copy-pasting their ETH address in the address bar.


If chosen to connect a wallet, it will open a small window presenting the user with a variety of wallets they can use, and they are: MetaMask, Ledger, Trezor, Portis, Opera, WalletConnect, GridPlus, Fortmatic, Torus and Coinbase Wallet.


Afterwards, users can proceed to the dashboard where they can find the bridge option on the left side of the page.


Clicking on Bridge will lead them to the bridge itself, where users start by connecting a wallet if necessary.


Users can then begin selecting the token, which in this case is ETH, as well as the transferring and receiving blockchains which in this case are Ethereum and Polygon respectively.


Lastly, users can adjust the transaction settings which include the slippage tolerance percentage, the transaction speed (and consequently the gas fees) as well as the allowance state (limited or unlimited).
After filling in all these details all that is left is to click Confirm to kick off the process.
What is Polygon Web Wallet V2?
---
The Polygon Web Wallet V2 is the latest version of the platform's wallet which can use the Polygon bridge to transfer Ethereum assets to the Polygon blockchain. It can be easily accessed from their website and takes no more than a minute to connect a wallet.
The currently supported wallets are MetaMask, WalletConnect, and Wallet Link, but more are planned to be added in the future.
How to Transfer ETH from Ethereum to Polygon Using the Polygon Wallet V2
---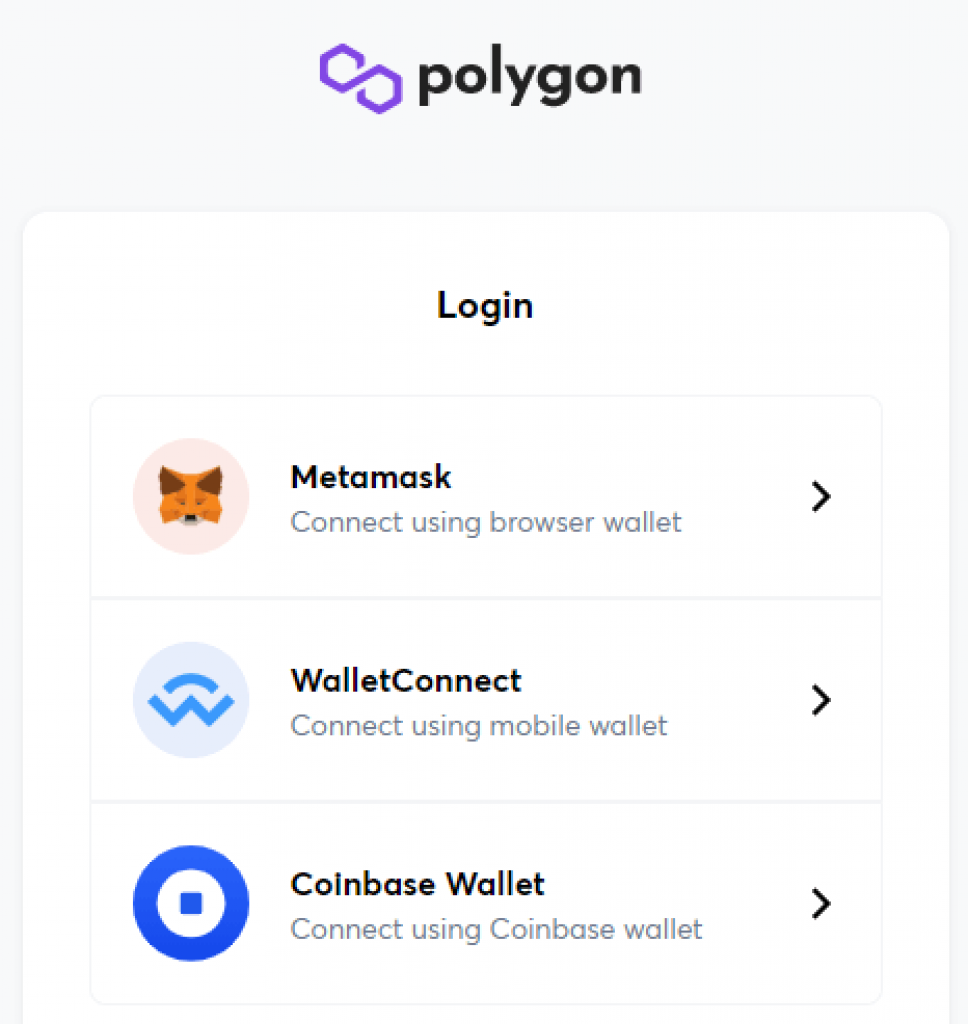 ⚡ Requirements
---
In order to access the Polygon Web Wallet V2 and use the Polygon bridge, users will require one of these 3 wallets that hold their ETH tokens: MetaMask, WalletConnect, or Wallet Link.
⚡ How it works
---
Upon visiting the Polygon website, users can hover their mouse on Use Polygon in the top screen and click on either Polygon Wallet or Polygon Bridge – it leads to the same page.


Clicking on either button will lead them to a screen which requests the user to connect their wallet to the web wallet. Doing so opens up the web wallet where all of the user's assets are displayed.


Next, users can click on Move funds from Ethereum to Polygon to begin the transfer process.


Here, they need to select the token, which in this case is ETH, as well as the amount the user wishes to transfer. The two chains are already set as from Ethereum to Polygon, and currently cannot be changed.


By clicking on Transfer a disclaimer pops up that contains important information regarding the transfer process such as deposit times and unsupported actions.


By clicking Continue, the user will be shown an overview of the transfer that contains information regarding the estimated total gas required for the transaction, i.e. the transfer fee.


Lastly, clicking on Continue once more will lead to the confirmation screen where the user can view the transaction details and click Continue to confirm the transfer.


All users need to do now is confirm the transaction from the wallet they connected to ensure a successful transfer.
Once the transaction is confirmed the user will see a Transfer in Progress popup which will show them the deposit status. They can choose to close this window, and if they wish to see the transaction info again, can find it in the Action Required link in the header.
There, they can see the details of the transaction, and once the transfer is completed successfully, the status of the transaction changes to Success.
Conclusion
---
Transferring ETH, or a variety of Ethereum assets for that matter, from the Ethereum blockchain to that of Polygon is a very straightforward task that even newcomers will breeze through.
Polygon itself provides a bridge of its own for a direct experience, but those that are occupied with the world of DeFi and need to perform these transfers elsewhere may find Zapper to be a more suitable option.
You can read more interesting articles on the following pages:

CaptainAltcoin's writers and guest post authors may or may not have a vested interest in any of the mentioned projects and businesses. None of the content on CaptainAltcoin is investment advice nor is it a replacement for advice from a certified financial planner. The views expressed in this article are those of the author and do not necessarily reflect the official policy or position of CaptainAltcoin.com