Bit.com Review – Fees, Supported Coins & Countries, Security, Leverage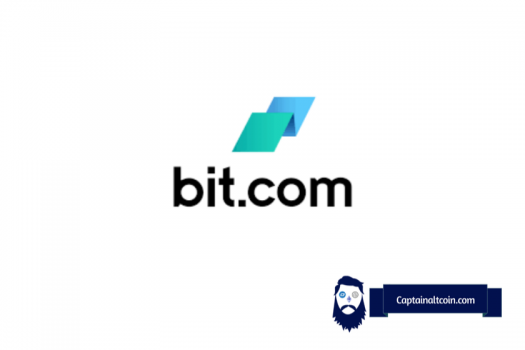 Bit.com Review – Fees, Supported Coins & Countries, Security, Leverage
They have top performance order matching. This performance is aided by the state-of-the-art 10,000 TPS (Transaction Per Seconds) matching engine that the exchange runs on.
Bit.com is secure. They use institutional-grade security safeguarded by Cactus Custody (a Qualified Custodian)
Bit.com insurance fund per day is over 200 BTC, and this helps reduce socialized losses, better safeguarding your investment.
Bit.com overview
---
Bit.com is a reliable and high-performance derivative cryptocurrency exchange where users can trade spots, futures, perpetuals, options, and margins with the ability to use the same account without transferring funds between accounts. It is secure with institutional-grade security and utilizes the best-in-class liquidity to generate a superior trading experience via risk management.
Bit.com actively provides trading strategy execution, price discovery, and liquidity provision services. They are also constantly innovating financial products and integrating selected tokens into their users' portfolios. Bit.com gives you access to multiple markets such as forex, commodities, indices, etc.
| Feature | Description |
| --- | --- |
| 🪙 Cryptocurrency Trading | Bit.com is a cryptocurrency exchange that allows users to trade a wide range of digital assets, including spot, futures, and options markets. |
| 📱 Mobile App | Bit.com offers a mobile app for iOS and Android devices, allowing users to trade and track their performance on the go. |
| 📈 Options Trading | Bit.com offers options trading with leverage of up to 10x. This feature allows users to trade options contracts for various cryptocurrencies, but it is important to note that leveraging can be risky and should be approached with caution. |
| 💰 Earn Interest | Bit.com launched a fixed savings product called Bit.com Earn, which offers users high and competitive Annual Percentage Yields (APYs) of up to 30% on their crypto assets. Bit.com Earn supports over 20 digital assets, including USDT, USDC, BTC, ETH, and more. |
| 🎨 NFT Marketplace | Bit.com is launching an NFT marketplace, where users can own a portion of popular NFTs. |
| 🤖 Support | Bit.com provides a comprehensive FAQ page on their website for predefined questions. For further technical or customer assistance, users can contact the support team via email. |
| 📊 Margin Trading | Bit.com offers unified margin accounts, allowing users to trade with leverage and stake their capital to borrow additional funds. |
| 🔒 Security | Bit.com emphasizes institutional-grade security and performance, aiming to protect users' investments and improve their trading performance. |
Services and features
---
Bit.com offers many services and features such as Spot trading, Options, Margins, etc.
Buy and sell cryptocurrencies
---

Buying and selling cryptocurrencies on Bit.com is similar to other exchanges, and it's beginner-friendly. For you to start trading on Bit.com, you will have to: 
Create an account by signing up and verifying your identification – You can sign up with your phone number or email address. The KYC (know your customer) process will help verify your identity and prevent fraud on the platform.
Deposit funds for trading – You need funds for you to be able to purchase and sell any cryptocurrency on the platform.
Spot exchange
---
Bit.com offers a spot exchange where users can get the market's current price. Their spot trading platform has a straightforward interface and provides users with a summary of 24-hour trading information of available trading pairs, order book for buy and sell orders, recent trades of each trading pair, order records, order area, candlestick chart, and market depth display area to show the high and low of the market prices.
Limit orders and Market orders are the two types of orders in Bit.com spot trading. A limit order allows you to set your market price before placing your order, and a Market order fills your order with the current market price.
Coin-M Futures
---
Coin-Margined Futures contracts are set up to be settled in cryptocurrency, eliminating the requirement for collateral to be held in stablecoins. Investing in cryptocurrency contracts can help you build a long-term stack since profits are settled in its underlying cryptocurrency. As prices rise, your collateral's value will increase. You will increase your cryptocurrency assets.
USDT-M Futures
---
USDT-Margined futures enable users to build long or short positions and gain profits when the underlying asset price rises or falls. Bit.com officially launched it on March 15, 2022, which is available to only Unified Margin Mode(UM) users. Classic mode users do not have access to it, but they can migrate to Unified mode to use it. USDT-M futures are entitled and designated in USDT, and Bit.com already sides with USDT–margined perpetual swap and has no expiry.
Options
---
The value of options is influenced by underlying assets like stocks, commodities, foreign exchange, and cryptocurrencies. Option contract buyers have the right, but are not obliged, to purchase or sell the underlying asset; on the other hand, if the option expires in the money, the sellers are obliged to buy or sell.
Unlike futures holders, they are not obligated to buy or sell the asset if they don't wish to do so. Options holders or option buyers refer to traders who purchase call or put options, while option sellers and option writers refer to those who sell them.
Strategy
---
Rebalancing market marker – RMM and CPMM – The system calculates an initial balance ratio based on the funds and thresholds that the investor enters. A limit order will be filled when the market price causes the portfolio ratio to deviate from the pre-set range, thereby achieving automatic rebalancing when the ratios are pulled back to the initial level.
Bit.com supported coins
---
Bit.com supports Bitcoin (BTC) and other options products like ETH, BCH, LTC, UNI, SHIB, LINK, DOGE, TONCOIN, SOL, AAVE, etc. They also offer mainstream and popular altcoins in both USDT and USDC trading pairs, such as; BTC/USDT, ETH/USDT, PEOPLE/USDT, CHESS/USDT, BTC/USDC, ETH/USDC, etc.
Bit.com deposit and withdrawals
---
Fee
---
Bit.com does not charge a deposit fee but charges a withdrawal fee which is determined by the corresponding blockchain network, and this may change in real-time. The withdrawal fee varies for different cryptocurrencies. For example, for Bitcoin (BTC), they charge 0.0005BTC for withdrawal while they charge 0.005ETH for ETH withdrawal. Bit.com also has maximum and minimum withdrawal and deposit amounts for each cryptocurrency.
Methods
---
Bit.com provides straightforward deposits and withdrawals on its platform. For you to deposit on Bit.com
Click on the Asset and select Spot on the dropdown menu.
Click on the Deposit button.
Choose the amount, the asset, and the corresponding mainnet (if necessary) on the deposit page.
Click on the Copy button to copy the address or scan the QR code to make the deposit.
Your balance will be updated once the deposit is completed.
Also, Bit.com allows fiat deposits.
To withdraw:
Click on the Asset and select Spot on the dropdown menu.
Select the Withdraw button (you can also switch to the account you want to withdraw from on the asset page).
Choose the account(e.g., futures account) and asset(e.g., USDT) on the withdrawal page.
Choose the corresponding mainnet (if necessary), fill in the address and amount, and click on Withdraw.
Verify your identity on the verification popup page and submit.
Please ensure that the asset selected matches the withdrawal or deposit address asset because if not, it may cause a permanent loss. Make sure you deposit or withdraw more than the minimum withdrawal and deposit amount; otherwise, you will not get credited.
Limits
---
Bit.com has a daily withdrawal limit which you can check on the withdrawal page from the assets page. Also, you can increase your withdrawal limit by upgrading your KYC verification level because each level has a different withdrawal limit. For extra withdrawal limits, you will have to contact customer service. 

Unverified and Basic Verification level users have a 0 USD limit; they cannot make any withdrawal. Advanced Verification users have 1,000,000 USD/day, and the Video Verification users enjoy a 5,000,000 USD/day withdrawal limit. The withdrawal limit will constantly update after 24 hours of your last withdrawal.
Bit.com does not have a deposit limit that applies to users from any level of KYC verification.
Bit.com trading fee
---
Spot trading fee
---
Spot trading at Bit.com uses a tiered fee schedule. You will be charged in USD based on your total spot trading volume (including sub-accounts) on Bit.com over the past 30 days. For instance, If your cumulative for the last 30 days is lesser than 5 million USD, your trading fee as a Market Maker is 0.0200% and 0.0700% as a Market Taker. If it is greater than or equal to 5 million dollars, your trading fee is 0.01500% and 0.0650% for Market Maker and Taker, respectively.
Futures fee
---
Bit.com charges a Maker fee of 0.01% and a Taker fee of 0.05% for Futures and Perpetual swaps.
The liquidation fee for each order is 0.5% of the order value, and after subtracting the trading fee, the liquidation fee is allocated to Bit.com's insurance fund. Taker orders, for example, are filled by allocating 0.45% of the order value into the insurance fund, while 0.05% is charged as a taker fee, for a total liquidation fee of 0.5%.
Option fee
---
Bit.com charges a Maker fee of 0.02% and a Taker fee of 0.03% for the Option fee and charges 0% for the delivery fee for daily options; and 0.015% for all other options. The Taker/Maker Fee cannot be higher than 12.5% of the price of the option.
The liquidation fee will be 0.5% of the order value, minus trading fees, and will automatically be credited to Bit.com insurance funds.
Does Bit.com require KYC?
---
Yes. KYC (Know Your Customer) There are three levels of verification on Bit.com: basic verification, Advanced Verification, and Video Verification. Video Verification is the highest verification level, and users from this level have higher access to services and features (upgraded trading).
Bit.com supported countries
---
Bit.com and its services are available for many countries except 40 different countries listed below:
Afghanistan, American Samoa, Barbados, Burkina Faso, Burundi, Cambodia, Canada, China, Democratic People's Republic of Korea, Democratic Republic of Congo, Guam, Guinea Bissau, Haiti, Iran, Iraq, Lebanon, Libya, Málì, Morocco, Mozambique, Myanmar, Nicaragua, Pakistan, Panama, Puerto Rico, Republic of Albania, Senegal, Somalia, South Sudan, Syria, Singapore, The Islamic Republic of Mauritania, The Republic of Madagascar, The Republic of Uganda, The Northern Mariana Islands, Venezuela, Virgin Islands (U.S.), Yemen, and Zimbabwe.
Access to Bit.com and its services is not available for individuals or corporations located, incorporated, established in, or a citizen or resident of any of the countries and regions.
Are US investors allowed on Bit.com?
---
For the US to allow its citizens to invest in a foreign company or exchange, the company has to register with the SEC (Securities Exchange Commission). Although some US investors might decide to register with foreign exchanges that are not under the SEC like Bit.com, it could be an obstacle in their cryptocurrency trading.
Also, Bit.com doesn't even accept users from all the states in the US. Therefore, regardless of if you are a US passport holder, US Green Card holder, or US resident, you cannot trade on Bit.com.
How to start with Bit.com?
---
To get started on Bit.com, you have to register an account. Use this procedure to create your account:
Click on the Sign-Up button on the Bit.com website.
You have the email and phone number option to sign up with. Using email, input your address and click on Get Code to get your verification code which will expire after 10 minutes.
Fill in the verification code and input your password (ensure that your password length is between 8-20 characters and must include an uppercase, a lowercase, a digit number, and special characters)
Read and accept the terms and conditions.
Tap on the Sign-Up button to process.
You have completely signed up for an account. You can proceed to activate 2FA for the safety of your account.
Bit.com also requires you to verify your identity by completing the KYC process. There are three levels of identity verification: Basic Verification, Advanced Verification, and Video Verification. Before you start, ensure Bit.com supports your country. You can check if your country is not listed above.
Basic Verification only requires basic information about you like residential address, ID cards, etc.
Click on Verify Now on the Verification page.
Select your nationality, confirm you're not a US citizen, and click Next.
Fill your names, select your document type (Bit.com only supports international passports, National ID cards, and driver's licenses), input your document ID number, input your Date of Birth and input your addresses.
Check the box to confirm the information given is valid, and click on the Submit button.
For Advanced Verification, you have to upload your documents and proof of address (POA)
Upload the color image of the front and back pages of the document you selected in the Basic Verification (no screenshot allowed).
Match your face with the frame to verify and click Verify Now.
Next is to upload your POA. Bit.com accepts several documents for POA (such as property tax bills, utility bills, bank statements, cable TV bills, temporary residence permits, insurance policy/bills, etc.).
After that, click on start to verify your identity by uploading your identity card or a passport photo.
Complete the face verification, and you've completed the Advanced Verification.
For Video Verification, follow the instructions on the page to record the video and send it to support@matrixpor.com with your registered email. The team will work on it and get back to you.
Does Bit.com have a Native Token?
---
No. Bit.com doesn't have a native token but hosts BTC and many other altcoins.
Is Bit.com legit and safe?
---
Even though it may not be the most secure exchange currently, Bit.com is worth your consideration as it is well-funded, with a robust insurance fund.
Is Bit.com regulated?
---
The exchange claims to be licensed in different ways in accordance with KYC and AML regulations. However, it doesn't have an operating certificate even in Seychelles, the country it operates from. This may yet change in the future.
Conclusion
---
Bit.com is one of the best secure exchanges out there; it offers institutional-grade security powered by Cactus Custody, making it trustable and reliable that your investment is safe with them. Also, suppose you are a crypto enthusiast or influencer. In that case, you can join the Bit.com ambassador program, which comes with many benefits such as a monthly commission, getting firsthand access to new features, regular online meetings with the Bit.com team, etc.
FAQS
---
PROS
They have top performance order matching. This performance is aided by the state-of-the-art 10,000 TPS (Transaction Per Seconds) matching engine that the exchange runs on.
Bit.com is secure. They use institutional-grade security safeguarded by Cactus Custody (a Qualified Custodian)
Bit.com insurance fund per day is over 200 BTC, and this helps reduce socialized losses, better safeguarding your investment.
CONS
Bit.com makes KYC compulsory for users to make withdrawals, and the higher the level of verification, the higher their withdrawal limits.
There is limited data available about the exchange
There are a limited number of coins

CaptainAltcoin's writers and guest post authors may or may not have a vested interest in any of the mentioned projects and businesses. None of the content on CaptainAltcoin is investment advice nor is it a replacement for advice from a certified financial planner. The views expressed in this article are those of the author and do not necessarily reflect the official policy or position of CaptainAltcoin.com