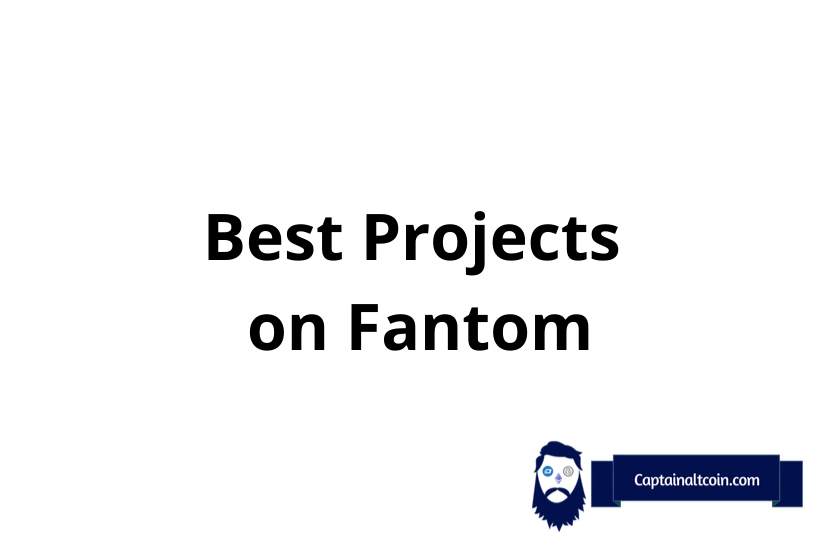 What is Fantom blockchain?
---
Fantom is yet another Ethereum killer, a smart-contracts blockchain used for building and running decentralized applications. It was built as one of the many platforms to provide alternatives to the Ethereum network. Fantom went live in late (December) 2019 so it's still quite new. 
As with every other Ethereum network alternative, Fantom tends to provide more scalability and lower fees compared to Ethereum. What makes the operational efficiency of the entire network is the consensus mechanism through its Asynchronous Byzantine Fault Tolerant (aBFT) Proof-of-Stake (PoS).
Transactions on Fantom blockchain have very high speed and they are confirmed and finalized in an average of one second without the need to wait for long block confirmations. This makes the Fantom platform one of the fastest of all.
Top Fantom Projects & Yield Farms
---
Today we are going to take a look at one of the best projects and Yield Farms on the Fantom blockchain smart network. 
SpiritSwap
---
SpiritSwap is widely considered as one the biggest decentralized exchanges on the Fantom network with no limitations on Fantom.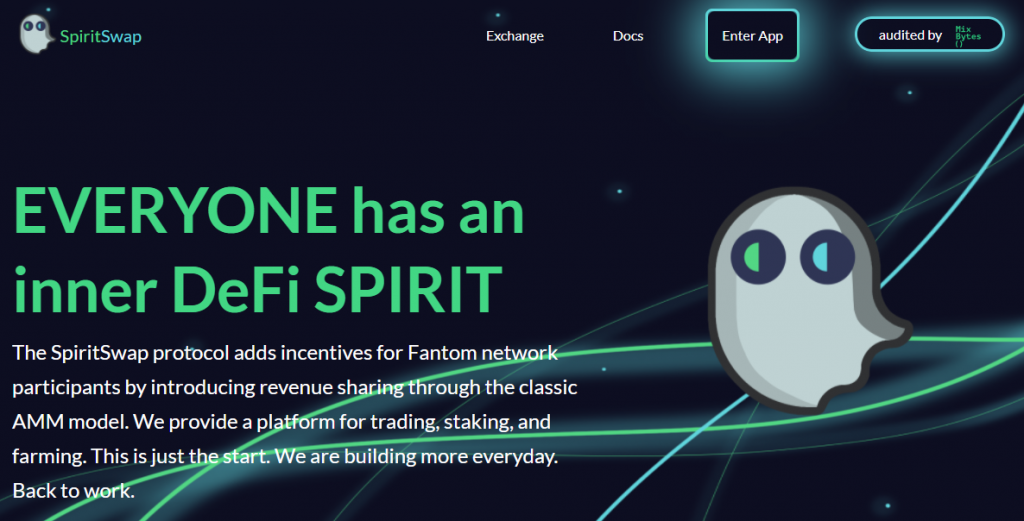 It is a very easy-to-use platform since it has a commonly known Uniswaps' user interface. It offers a lot of different functionalities such as trading, lending, IDO, NFT trading, machine gun pool, and automatic insurance.
SpiritSwap has significantly improved the user experience over the past few months. It provides a very detailed analysis page for on-chain transactions of assets in the Fantom blockchain and also provides users with an asset analysis panel. On the panel, users can see their asset, lock-up, distribution, and Liquidity mining income. 
SpiritSwap, of course, helps its users to trade, but also it encourages staking and traders are rewarded for staking tokens on the Fantom (FTM) network and also they get to make their network more secure. The benefit is that you get to pick your preference and then you're earnings starts after a few clicks.
Also, if you stake their Spirit token, you will get a percentage of every trade. This means that if you decide to stake Spirit token for a long period of time it will increase in value and you will be able to build your trading portfolio. 
At the time of writing, there are nearly 1000 tradable fund pairs supported by SpiritSwap.
SpookySwap
---
SpookySwap is the decentralized exchange platform with the largest transaction and lock-up volume on the Fantom blockchain network which automatically makes it one of the biggest projects built on Fantom. 
Same as Uniswap, it uses an automated market maker (AMM) mechanism. This is actually the underlying protocol that powers all decentralized exchanges and eliminates the need for centralized ones.

SpookySwap encourages the exchange of various digital assets in the Fantom ecosystem. When you do asset exchange, you will need to pay a 0.2% fee of the transaction amount. Basically, SpookySwap is going to use all these transaction fees to reward liquidity providers instead of entering the Ministry of Finance or project foundations like some other decentralized exchanges. 
At the time of writing, there are more than 1600 tradable fund pairs supported by SpookySwap.
HyperJump
---
HyperJump is a DeFi platform with a fun token ecosystem on Fantom & Binance Smart Chain. It is built mainly around NFTs, gaming, and tokenomics.
Its users speak very highly about a very efficient team of developers who are available 24/7. The themes on their website are space, time travel, and other dimensions. 

HyperBurn is a token made on Binance Smart Chain which focuses on burning on every transaction. The burn rate is based on the price of BNB and can be from 0.5% to 33%.
Farming token for the HyperJump yield farms and staking is called Alloy token. On the HyperJump swap interface feature, you are able to swap your tokens for Alloy. 
Waka Finance
---
Waka Finance is a DeFi platform specifically made to utilize the possibilities of the Fantom blockchain since it is built only on Fantom. The team around Waka Finance had long-term experience working on the Ethereum network, but then they decided to find alternative platforms to launch new decentralized applications with lower costs and fees. 
Furthermore, Waka Finance is actually a swapping platform where you can swap all kinds of tokens by connecting either your Metamask or Trust Wallet. The design of the website looks like a video game from the 90s which I found very cool.
Through Waka Swap the team in charge has a goal to provide as much liquidity as possible to the Fantom ecosystem. As Automated Market Maker improves, the team will be able to build more complex products to support liquidity.
If you want to do a swap on Waka Swap you will need to pay a 0.3% transaction fee for every trade.  
It's good to note, at this point, that the views expressed in this article are NOT to be considered as FINANCIAL ADVICE.
Beefy Finance
---
Betty Finance is a yield optimization platform built on both Fantom and Binance Smart Chain. It helps to completely maximize earnings from yield farming. But, how does Betty Finance help you to optimize yield farming?
It is done through the vault system. Vaults actually help you with the best possible yielding opportunities. 
Vaults have functions as described below:
Use crypto assets as liquidity,
Use assets to generate a yield and compound profits
Manage collateral to reduce chances of liquidation
Provide assets as collateral for others
If you are new in the crypto world, everything about Beefy Finance is probably a lot to digest right now, but trust me, once you start using these kinds of platforms, come back to this article and you will understand better.
ZooCoin
---
ZooCoin (ZOO) is a trading application built on Fantom Blockchain. It has a lot of interesting functions so let me explain some of them that you might find very useful.
One of the features is a transaction aggregator which will provide an asset exchange route with the lowest slippage and integrates Fantom liquidity on decentralized exchanges.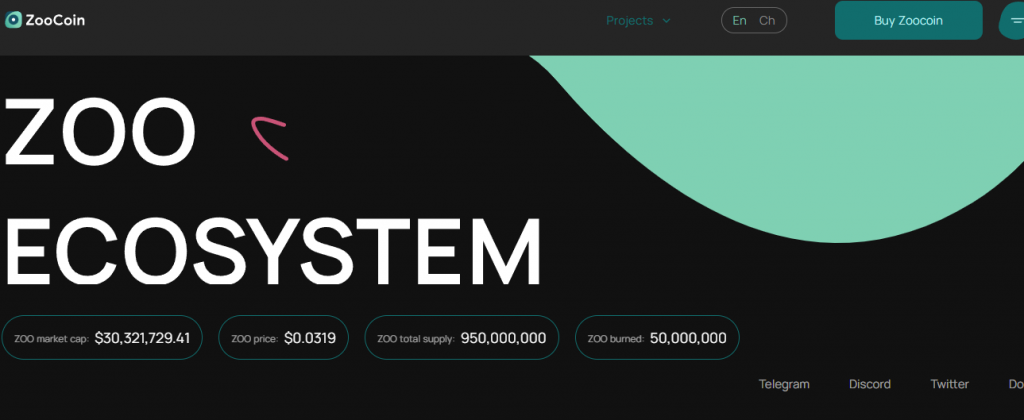 Even though ZooCoin is the earliest trading platform built on the Fantom network, it is also a creative platform. In other words, you can create your own work, upload it on ZooCoin and sell it. If you are a collector, then you can also buy some of your favorite work on ZooCoin. 
The team around ZooCoin says that their main goal is to attract a wide spectrum of new users by making crypto investments fair & transparent and also their products encourage people to use Fantom & develop more cool apps on it.
Cover Protocol
---
Cover Protocol provides peer-to-peer coverage with fungible tokens. Its idea is to allow DeFi users to be protected against all smart contract risk and let the market set coverage prices.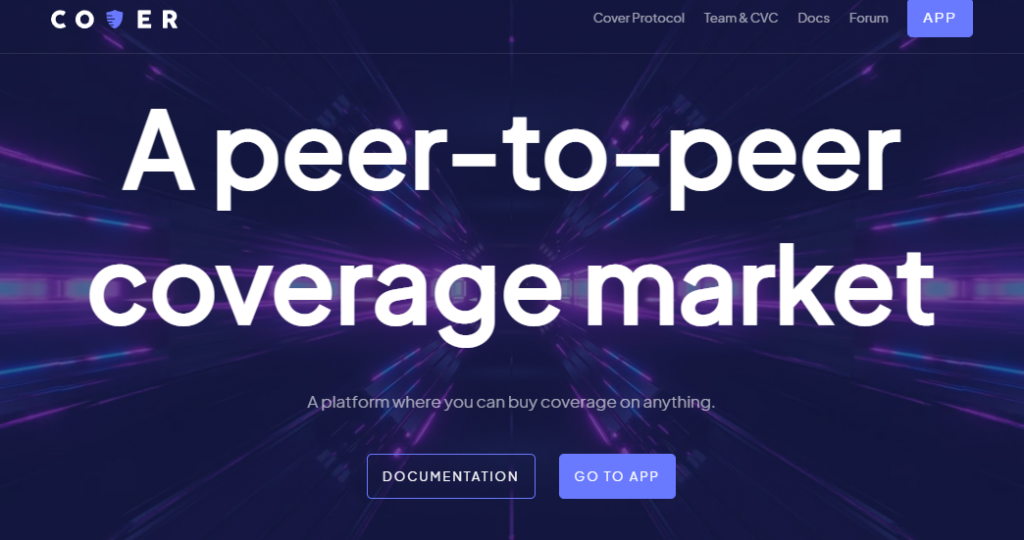 Since DeFi space can be very turbulent, Cover Protocol helps with stabilizing it by instilling confidence and trust between protocols and their users. The core of the project is fungible cover tokens. When the user deposits collateral into the Cover smart chain then fungible tokens are created.
This model allows users to stake collateral and get CLAIM tokens (redeemable if an exploit occurs) and NOCLAIM tokens (redeemable if no exploit occurs).
Users who want to avoid risks should buy CLAIM tokens. On the other hand, users who think that Cover Protocol is secure should go with NOCLAIM tokens. It was hard for me to believe the essence here, but Cover Protocol actually allows its users to bet on its security and safety.
Injective Protocol
---
The Injective Protocol is a fully decentralized exchange that aims to become a public network. Projects' whitepaper was released in December 2018 so it is safe to say that it was in development since then. It offers users a fully decentralized order book and a trade execution.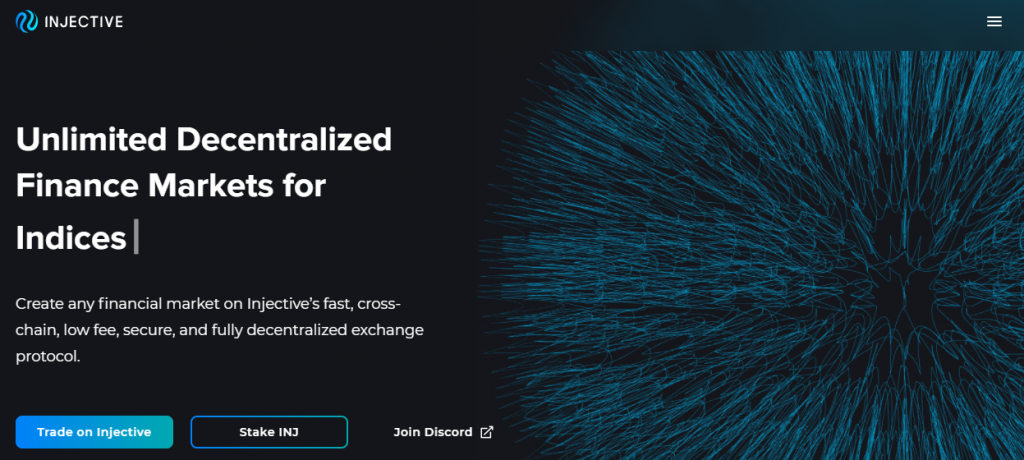 The team around Injective Protocol hopes to improve the functionality of the Defi ecosystem with its unique features.
The exchange of tokens in the network will be operated solely by members with the protocol's token – the INJ tokens. I found it very interesting that owners of INJ tokens have governance and rights to vote for the protocol updates and changes in the future.
The protocol adopts a 2-layer infrastructure which provides rapid transaction speed at a lesser cost compared to some other DEXs.
Read also:
Conclusion
---
Fantom (FTM) is a decentralized and scalable platform that plans to overcome the limitations and flaws of (current) blockchain networks (mainly Ethereum networks). Of course, some very interesting and useful projects were built on Fantom Smart Blockchain and I tried to list them all in this article. I think that all of these projects should be interesting to investors and traders who are deeply in the crypto world and if you went until the end of the article to read this, then you are definitely one of them. 
Personally, I think that the best project ever built on Fantom Smart Chain is SpiritSwap, just because of all the different functionalities that it offers to its users with lower fees and costs compared to some other similar platforms.
It is safe to say that exciting times are ahead for all projects built on Fantom and we are here to follow their rapid growth and expansion.

CaptainAltcoin's writers and guest post authors may or may not have a vested interest in any of the mentioned projects and businesses. None of the content on CaptainAltcoin is investment advice nor is it a replacement for advice from a certified financial planner. The views expressed in this article are those of the author and do not necessarily reflect the official policy or position of CaptainAltcoin.com