TurboXBT Review – Fees, Supported Coins & Countries, Payment Methods, KYC Process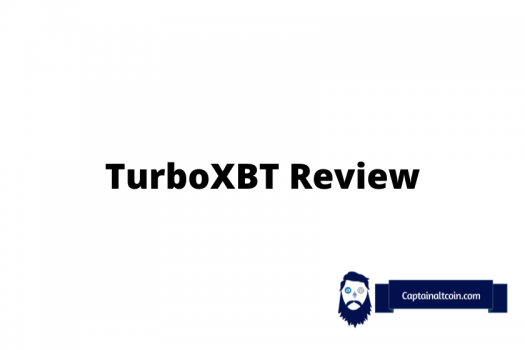 TurboXBT Review – Fees, Supported Coins & Countries, Payment Methods, KYC Process
Up to 90% profits.
1000$ free demo account
No trading fees pay only for deposits and withdrawals.
No minimum or maximum deposit
Speed — Orders are extremely fast to place with only a couple clicks needed.
Safety — Bank-grade security to safeguard all user's funds.
Convenient deposit methods include BTC, ETH, USDT, USDC
TurboXBT is a digital trading platform specialized in short-term contract trading, allowing users to profit by predicting the direction of the market without having to own the underlying assets. With its next-gen look, TurboXBT brings a fresh approach to trading.
Short-term contract trading offers high yield potential profits of 90 percent profit on a single trade are not out of the picture, that of course, if you do it right.

TurboXBT is regulated in the Grenadines, a country known for its blockchain-friendly jurisdiction. 
Besides its primary offering, TurboXBT also allows professional traders to experiment and create different trading strategy. 
On the platform, you can trade "UP" and "DOWN" contracts that offer different durations. These have a range of only a few seconds to minutes, and you just have to predict what way the asset moves. 
Supported Assets on TurboXBT
---
TurboXBT supports a total of 17 digital assets. These are cryptocurrencies, commodities, Forex pairs, and indices. All of them are available on a short-term basis, be it during the following periods:
30 seconds
1 minute
5 minutes
10 minutes
15 minutes
With this option, you'll have to predict you predict the price movements within a suitable time frame. Once your prediction is correct, you'll be eligible to cash out.
Trade Cryptocurrencies
---
TurboXBT users are only allowed to trade Bitcoin and Ethereum. Of course, we all know that they're the most popular coins that are dominating the markets, but the selection is laughably lackluster, to say the least. Most cryptocurrency exchanges, even if not big in size, offer at least 20, so it's clear that this is TurboXBT's strong point. It's safe to say that TurboXBT is understandably not made for crypto trading but rather optimized for short-term contract trading.
Trade Forex Currencies
---
The crypto market offers crazy gains, but it's the forex market that still holds the crown as the biggest capital market– with trillions of dollars exchanged every single day.
TurboXBT offers access to eight forex currencies. These are the United States Dollar (USD), Canadian Dollar (CAD), Australian Dollar (AUD), Swiss franc (CHF), Japanese Yen (JPY), New Zealand Dollar (NZD), the Euro (EUR), and the British Pound (GBP).
Forex trading is open 24 hours a day and five times a week. The selection of only forex currencies is not competitive with other only forex-focused exchanges, but as we already mentioned, TurboXBT offers a lot more than only one asset class. 
Trade Commodities
---
TurboXBT doesn't allow for direct trading of commodities but it does allow you to speculate on the prices of Brent Crude, West Texas Intermediary (WTI) Crude, Gold, and Silver. These are some of the most popular commodities in the world, and access to them can be a great earning opportunity.
Trade Indices
---
Less advanced users that are looking for short-term contract trading are not let down by TurboXBT.  The platform offers the NASDAQ, S&P 500, and the GER30 index, the biggest in the world.

Trading short-term contracts on these broader indexes are a great way to learn and gain experience to use for smaller, more speculative asset classes.
TurboXBT Fees & Commissions
---
Surprisingly we found that TurboXBT does not charge any trading fees. The platform doesn't even charge for the deposit and withdrawal of cryptocurrencies. All you'll pay are the TurboXBT blockchain network fees. 
Impressive Trading Spreads
---
TurboXBT uses a trading spread model to make up for the lack of other fees. The platform integrates high-liquidity providers to offer competitive bids and ask prices for specific trading pair.
TurboXBT User Experience
---
User experience is essential when choosing a platform and a lot of it is up to individual preference. There's no magic formula other than all the necessary buttons being on the same page. Each trader has to choose and see for himself. 
That being said, I found TurboXBT simple to use and highly responsive, offering you a view of your trades and positions in real-time. 
The customer service also seems to be working as it should, with an active live chat open for all users.
And lastly, your funds are safe with TurboXBT thanks to their industry standard. These include two-factor authentication (2FA), cold storage for keeping cryptocurrencies, multi-sig wallets, and address whitelisting.
Additionally, TurboXBT takes it upon itself to manually review all withdrawal requests to check clients aren't being de-funded by fraud. While, of course, you can never be 100% certain nothing will go wrong, TurboXBT comes pretty close.
TurboXBT Main Features
---
Privacy
---
As of now, TurboXBT doesn't require any KYC (know-your-customer) steps when you sign up. You just have to enter your information and confirm your account, and you're ready to go. 
While this increases privacy and speeds up the process it also means that you are more prone to get defrauded. The lack of KYC makes governmental and institutional abuse a lot harder, but much less so for scams. The bottom line is, that you are responsible for your funds, so always want to double-check the details of your transactions and ensure everything is as it's supposed to be before proceeding.
Commission-Free Trading
---
TurboXBT is a completely commission-free trading platform. It's entirely free to open and close positions on the platform.
Quick Trading Interface
---
TurboXBT has a highly responsive and slick trading interface as well, which is essential given that it focuses on short-term contract exchanging. I found the service easy to get into and allowed me to exit and enter when I want to.
And when trading timing is everything, so much more for short-term contracts. A sluggish platform is the last thing you want, and TurboXBT does not let us down. 
Demo Account
---
Trading is a tricky business, one wrong move, and just like you've lost money. That's why it's essential for traders to have a way to learn the craft without risking losing their money. TurboXBT, fortunately, offers such a way with their free-of-charge demo account available for all once they sign up. 
On it, you'll receive up to 1000 virtual dollars to trade crypto, forex, or any other asset of choice. Not only will you be able to practice but also test out new strategies and trading techniques. 
Low Minimum Account
---
Another impressive feature here is the low minimum deposit to get started with TurboXBT. The minimum deposit is as low as $1. Most trading services impose high minimum deposits on their users, but not TurboXBT.
Read also:
TurboXBT Mobile App
---
Unfortunately, TurboBIT doesn't have a mobile app. This is quite surprising as it's usually a given for the vast majority of competing trading platforms. But the website is luckily mobile-optimized, an imperfect solution but better than nothing.
TurboXBT Payments
---
Deposits and withdrawals on TurboXBT can all be made via cryptocurrencies, TurboXBT supports BTC, ETH, USDT, and USDC deposits.
As soon as the deposit is confirmed, you can convert funds to the preferred currency on the platform and get trading.
This is possible thanks to the lack of KYC protocols with crypto transfers cutting out the middleman. But the minor downside is that withdrawals take more time, as TurboXBT only processes withdrawals between 12:00 and 14:00 UTC every day.
TurboXBT Contact & Customer Service
---
TuboXBT also offers customer support via its live chat functionality. If you have a problem with the platform, contact the customer service department for help, and you will be given an answer as soon as possible.

The service also offers a quick video guide that shows users how to solve the most common issues, so you don't have to wait for customer support. Although the problem with it all is that TurboXBT, like most other smaller exchanges, does not offer a hotline which could be a big problem if the problem incurred is urgent. 
Is TurboXBT Legitimate?
---
I've not noticed some red flags when researching the TurboXBT platform, and not everything checks out. There's no information to be found about the company behind TurboXBT by the name of TURBO TICKS TECHNOLOGY LIMITED, and even less about the founders and team behind the platform. That's sometimes the case, particularly with smaller platforms, it doesn't necessarily mean that platform is a scam, but more caution is needed.
Other than that service seems to work as it should with an audited security protocol. But the trading of short-term contracts is in itself a very risky business, as a lot of it comes down to guessing the market.
How to Get Started With TurboXBT
---
TurboXBT makes starting up extremely easy with its user-friendly interface. To begin, follow these steps:
Go to the TurboXBT home page and click on "Open Account."
Enter your details and confirm your Email

There's no KYC needed, once the process is done, you can start trading. Click on "Account" and "Deposit" on the top right-hand side to fund your account. You can then see your account balance on the top right-hand. 
To start trading, simply click on the "Turbo" option, and you'll be taken to the synthetic contracts trading platform. You'll then be able to choose the preferred trading pair from a drop-down menu in the top corner, with the payout ratio well insight. Here you'll also find a chart on which you analyze price movements.
Select your trading duration and select "Up" or "Down" to show how you think the pair's price will move for the time frame
The Verdict and A Word Of Caution
---
TurboXBT is definitely an interesting trading platform to take into consideration for anyone interested in short-term contract trading. The service offers a long list of benefits, such as the responsive and user-friendly interface the low fees.
Keep in mind that the asset range is still quite limited, but that's probably due to the fact that the platform is still small in size, hopefully, the selection will grow with the user base.
The deposits and withdrawals are as easy as they come, as the lack of KYC means only crypto payment options are allowed.
But that's not all, TurboXBT without a doubt also has its cons. We know extremely little or better, nothing about the company behind the platform. That means you should be very cautious about who you're giving your money to, as there's no track record or accountability or even security without KYC. 
On top of that short-term contract, trading is essentially gambling. Predicting such short-term moves is very difficult and requires a lot more skill than simply buying and selling assets.
In conclusion, TurboXBT is a platform with its pros and cons, but as of now, it's better to play it safe. I advise against depositing a lot of money on the platform. Only use it for "fun" amounts, leftover money that you can afford to lose. If and when the company grows and fixes its issues, more funds could be used for it. 
Deposits & Withdrawal Methods
7.5
PROS
Up to 90% profits.
1000$ free demo account
No trading fees pay only for deposits and withdrawals.
No minimum or maximum deposit
Speed — Orders are extremely fast to place with only a couple clicks needed.
Safety — Bank-grade security to safeguard all user's funds.
Convenient deposit methods include BTC, ETH, USDT, USDC
CONS
Limited range of assets
Only accepts crypto for deposits and withdrawals

CaptainAltcoin's writers and guest post authors may or may not have a vested interest in any of the mentioned projects and businesses. None of the content on CaptainAltcoin is investment advice nor is it a replacement for advice from a certified financial planner. The views expressed in this article are those of the author and do not necessarily reflect the official policy or position of CaptainAltcoin.com