Plutus Visa Card Review – Fees, Limits, Supported Coins & Countries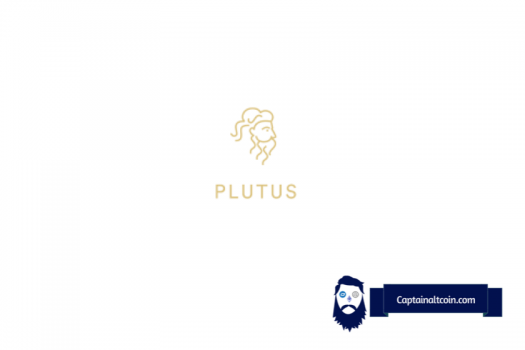 Plutus Visa Card Review – Fees, Limits, Supported Coins & Countries
30% return when you make payment with the card
Access to more perks for premium and pro users
Zero trading fees
Lower cost on the exchange of fiat and cryptocurrencies on the app through a p2p system.
Online and in-store shopping made easy
A reward each time you fund your account
For premium and pro users, move your funds from your personal wallet to your Plutus Visa card without paying fees
WHAT IS PLUTUS
---
Plutus is a platform where users can trade digital currencies and exchange fiat and crypto securely without the help of an intermediary. Unlike other platforms that support only crypto to crypto trade, PlutusDEX makes it possible for users to buy ETH and PLU (Pluton) from others using fiat currencies. The platfrom was founded by Danial Daychopan.
Plutus is available and can be used either on the website or the Plutus Mobile App. The platform has a cryptocurrency that works on the Ethereum blockchain, an ERC20 token known as PLUTON. The DEX has a simplified interface, and it brings about complete transparency and efficiency.
PLUTUS CARD OVERVIEW
---
The Plutus Visa card is a payment card that can be used for both online and in-person purchases plus a reward. Each time you spend and make payment with the Plutus card, you receive 3% of your transaction in pluton (PLU) as a reward. The card must be tied to a Plutus Visa card wallet before it can be used for spending. This token opens the way for more benefits aside from the 3% reward. The card can be used for ATM cash withdrawals and has a validity of one year. 

You can surely link your Plutus Account to your own crypto wallet and your Plutus card, which can hold either already converted crypto or fiat to be used for spending. The card is regulated by the FCA (Financial Conduct Authority). The idea behind this is to incentivize people to imbibe the use of digital currencies in their everyday lives.
PLUTUS CARD FEES AND LIMITS
---
The charged transaction fees and limits vary depending on your current plan, and changes to these fees and limits can take place at any time.
Starters
1.75% trading fee
€5.50 for every fiat withdrawal
€9.99 card fee
€15 PLU withdrawal fee
€2500 daily spending limit, €5000 monthly spending limit
Premium
€3.50Fiat withdrawal
0% trading fee
€9.99 card fee
Pro
0% trading fee
€9.99 card fee
0% on every fiat withdrawal
Limitless trading limits.
BENEFITS AND CASHBACK PLUTON REWARDS
---
The platform rewards its users with its native token. You receive 3% of your purchase every time you make a payment using the Plutus card. This coin can be exchanged to a spendable fiat value and can as well be shared from one crypto mobile wallet to another.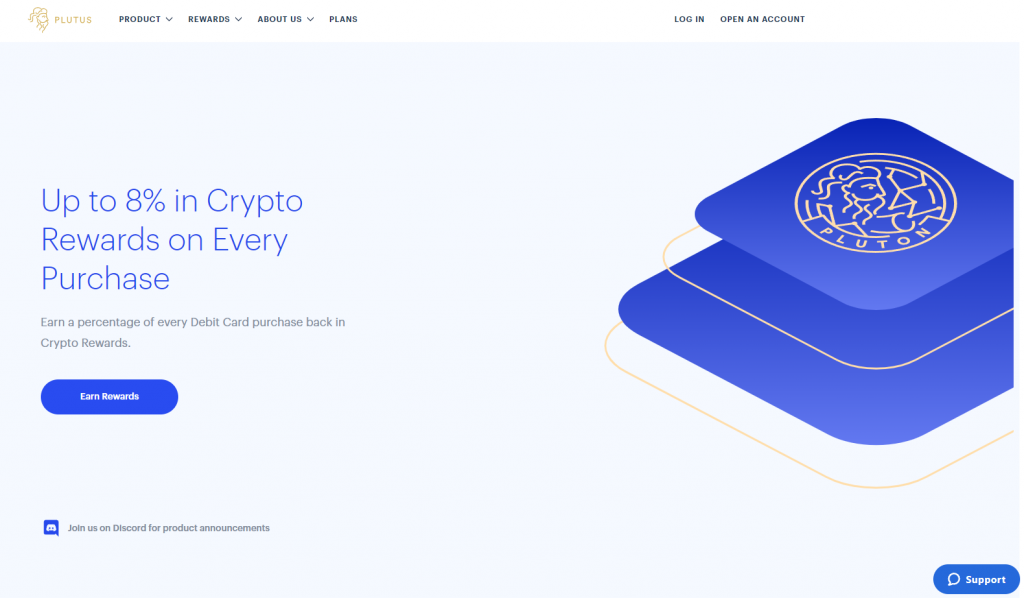 Have you heard about Plutus Perks? Excluding the 3% reward, there are added benefits for premium and pro users who have stored the native token. Plutus Perks is a cashback plan on the Plutus app, organized for users who patronize Plutus online affiliate partners.
They stand the chance of enjoying 0% fees on crypto to fiat exchange. Using Pluton, a user can buy goods and commodities and pay for services with the help of the Plutus perks scheme. Stake your PLU and get up to 15% rewards on online shopping.
SUPPORTED CRYPTOCURRENCIES
---
Plutus supports Pluton (PLU) and Ethereum (ETH), which can be converted into fiat through a decentralized exchange.
SUPPORTED FIAT CURRENCIES
---
Plutus supports notable fiat currencies such as EUR and GBP. Hopefully, the list will increase with time.
SUPPORTED COUNTRIES
---
Plutus is available in countries such as the UK, Germany, Croatia, Ireland, Greece, Belgium, Italy, and many more countries under the European Economic Area.
PLUTUS CARD TIERS AND TYPES
---
Plutus has three account tiers, namely Starters, Premium, and Pro.
Starter plan: members under this plan, enjoy the platform's features such as the Plutus debit card and the Plutus DEX. They are not required to pay monthly subscription fees aside from the 1.75% trading fee.
Premium plan: a monthly fee of 4.99 is charged from users. They have access to more trading limits and can grow more PLU just from spending on the card every month.
Pro plan: this plan is designed for those who are ready to make huge crypto investments. They enjoy the highest trading limits, with the same reward associated with the Plutus card.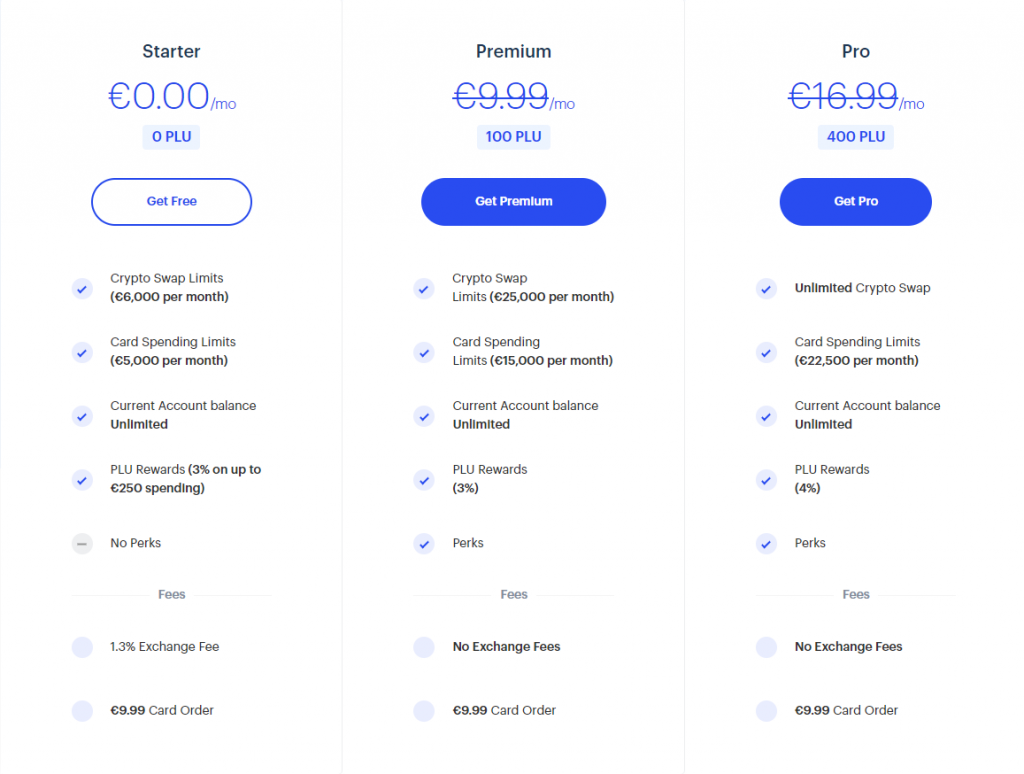 HOW TO GET THE CARD
---
Do you reside in any of Plutus' supported countries? Are you up to 18years of age? If yes, you can get the Plutus debit card. How? Let's start.
First, go to the platform's website
Down the page, click 'I don't have an account.'
Enter a secure email and password
You will receive a link to verify the email address you entered; click on it to do so
Fill in the right information on the next page
Take your time to read the terms and conditions, privacy and cookies policies before you agree
Enter the address you would like your card to be sent to
Verify your identity, either your original driver's license, passports or your National Identity Card
Follow the instructions to pass the KYC process
Choose a plan for payment and then proceed to confirm your payment
Bear in mind the arrival time of your card and wait in expectation of it
MOBILE APP EXPERIENCE
---
The Plutus mobile app grants you access to control your account and benefit from the platform's services. On the dashboard, you'll see the tab BANKING. There you can operate your Visa card and your account. You can withdraw funds and reload your debit card and your account.
The TRADING tab makes the trading platform accessible and easy to link your crypto wallet. To check your PLU and fiat available balance, just a click on the REWARDS does it.
On the mobile app, you can also choose to suspend or unsuspend your Plutus card, view the pin, or report it as lost or stolen. The CARD tab makes that possible.
The toggle button stands for the MORE options where your accounts settings, such as changing your phone number, address, password, wallet setting, and more, can be managed.
CARD ACTIVATION
---
Activating your Plutus card is the next step after you must have received it with so much excitement. Let's now talk about how you can activate your Plutus card. Kindly follow the steps below:
Click on 'Activate card.'
Check for the three digits CVV at the back of your card and enter it
Whoa! You can start enjoying your visa debit card to make payments anywhere it is accepted
One more thing, remember to fund your card before the above step
DEPOSITS AND WITHDRAWALS
---
It is possible to send funds to your Plutus account using your own bank account.
Log in to your Plutus account and click on the + button after your current account balance.
Make a bank transfer from your personal bank account to your Plutus account.
Fill the field by following the instructions to enter the required information on the page.
After the transaction is confirmed, you'll receive the deposit in your Plutus account.
WITHDRAWAL
---
Go to your Plutus dashboard or your mobile App
Tap on the toggle button close to the current account balance
Click on 'withdraw funds'
Enter the account you'd like to withdraw to. Fill in the sort code, the account number and the withdrawal amount
Click on 'confirm withdrawal' to complete the process
HOW TO USE THE CARD
---
After you have successfully activated your card, you will need to fund it with crypto assets before you start making payments. You can fund your card from your Plutus account or your non-custodial wallet. 
Open your Plutus account and click on the + button close to your card balance
Click on your transfer option and add the amount you'd like to send to your card.
IS THE PLUTUS VISA CARD LEGIT?
---
The platform does not keep or store its customers' assets. The fact that it uses blockchain technology to allow the peer-to-peer exchange of crypto and fiat currencies assures safety. Plutus Visa card is under the owner's control. Both the Plutus Visa card and the Plutus account are supplied by Contis Financial Services Limited and accredited by the Financial Conduct Authority.
Read also:
PLUTUS CARD ALTERNATIVES
---
Coinbase
---
Coinbase card is a debit card that makes spending crypto easier and faster. It guarantees immediate payments and transactions in places where Visa cards are allowed.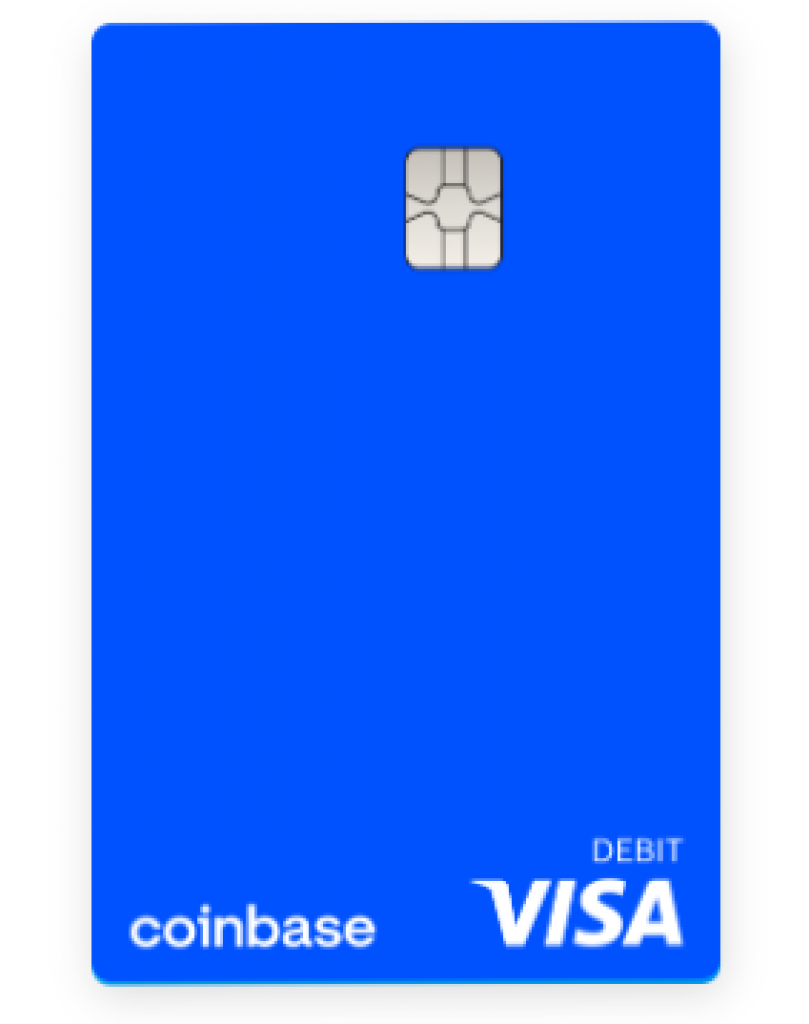 Similar to the Plutus debit card, crypto rewards are available when you spend with your coinbase card. This card is accessible to US citizens and some European countries. It can be accessed on the coinbase web and the mobile app and supports  ATM withdrawals.
Crypto.com card
---
Crypto.com card is a prepaid card that allows you to spend USD, GBP, CAD, and other fiat currencies without necessarily having to hold crypto. It has five card tiers, each of which will require a number of CRO to be staked in order to earn crypto rewards.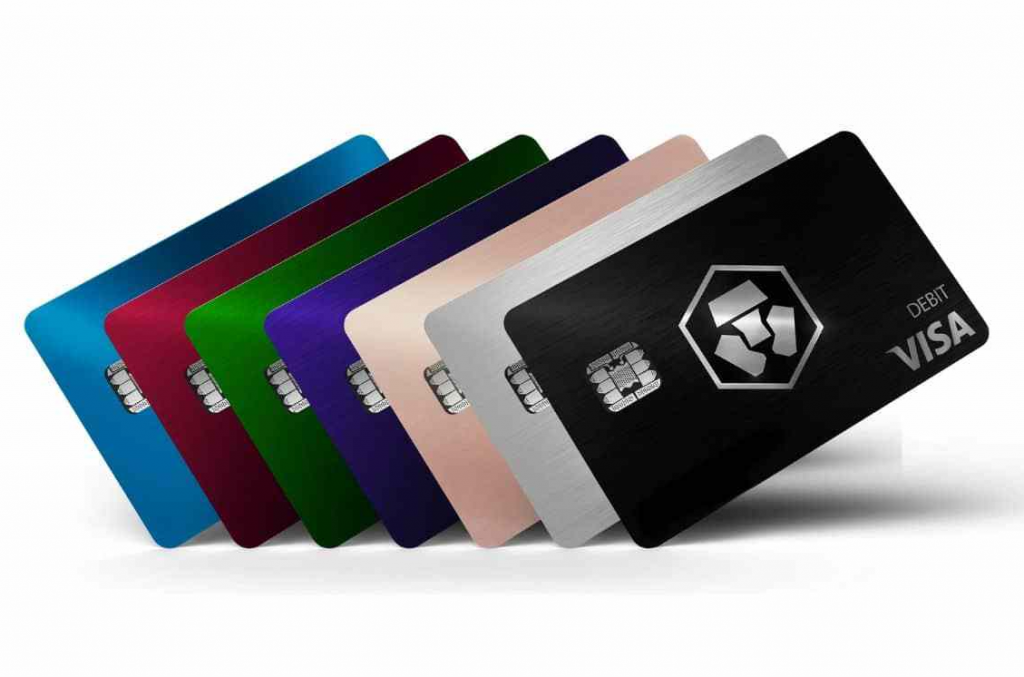 Based on the card tier you have, you can enjoy returns on all your purchases with the card. However, great potential returns are opened for those in the first three tiers.
Crypterium
---
The Crypterium is a free visa card that can be processed and ready for use in minutes. It can be used in more than a 40million in-store and virtual retailers.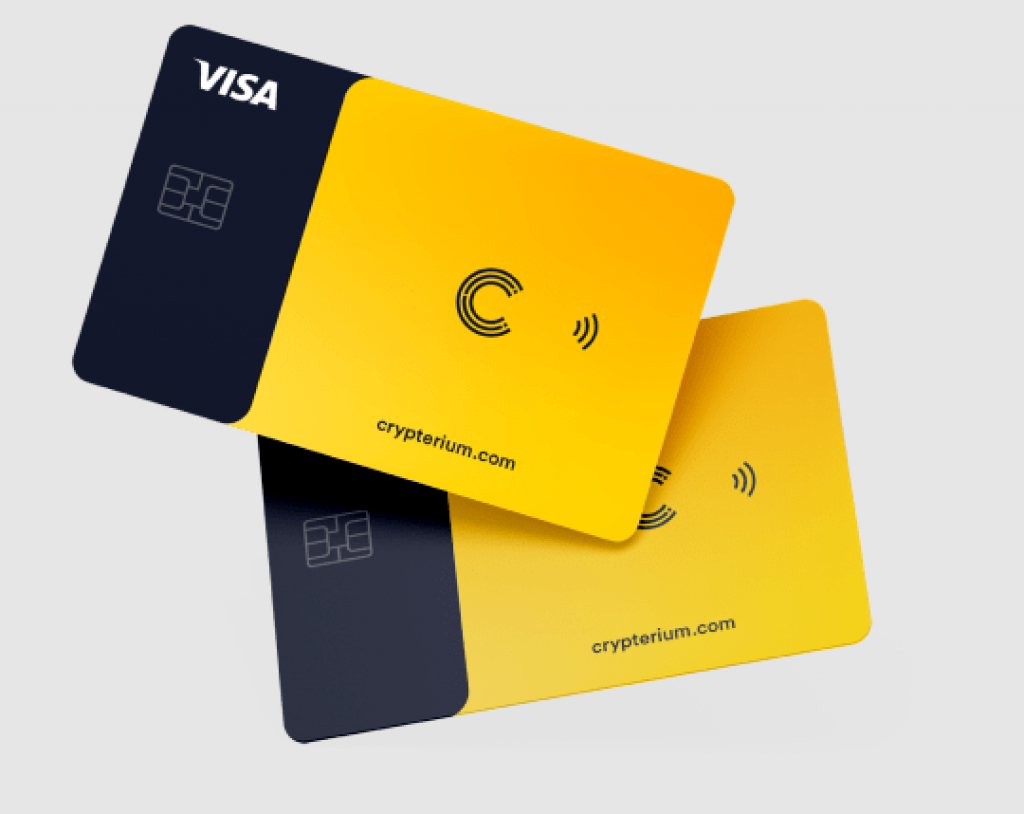 The card is free but comes with a delivery fee of €14.99. It supports Bitcoin, Ethereum, and its token. Presently, Crypterium has no cashback rewards on card usage as opposed to other cards' benefits.
Binance card
---
Make payments with a Binance card in hundreds of regions and enjoy shopping with your crypto. It saves you the time of waiting to sell or convert your crypto before withdrawing to your bank account.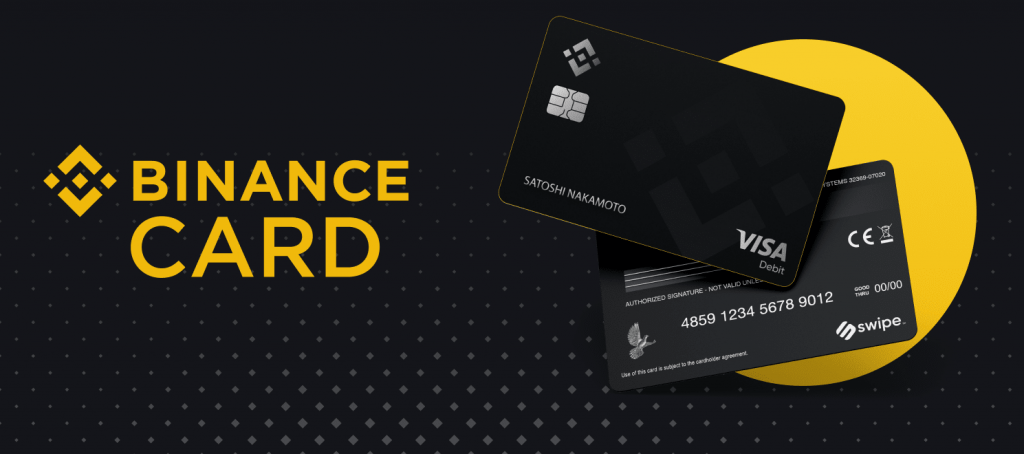 You just have to send crypto directly from your Binance wallet to your Binance card without changing your crypto into fiat. It gives cashback in BNB on all spending.
FREQUENTLY ASKED QUESTIONS
---
CONCLUSION: IS THE PLUTUS VISA CARD WORTH IT?
---
Plutus card is designed in a way that you can choose to fund your card with a native currency from your bank account using your account number and a sort code, which can be found in the upper section of your account page.
With the Plutus Visa card, a user can spend at more than a 60million merchants worldwide. The Plutus card is protected by the VBV (Verified by Visa) and governed by the FCA (Financial Conduct Authority). Get a Plutus card and shop or pay bills online without stress.
PROS
30% return when you make payment with the card
Access to more perks for premium and pro users
Zero trading fees
Lower cost on the exchange of fiat and cryptocurrencies on the app through a p2p system.
Online and in-store shopping made easy
A reward each time you fund your account
For premium and pro users, move your funds from your personal wallet to your Plutus Visa card without paying fees
CONS
1.75% trading fee for starters
Supports only Pluton (PLU) and Ethereum (ETH) as its cryptocurrencies
Fairly high ATM fees
Rewards only come in PLU

CaptainAltcoin's writers and guest post authors may or may not have a vested interest in any of the mentioned projects and businesses. None of the content on CaptainAltcoin is investment advice nor is it a replacement for advice from a certified financial planner. The views expressed in this article are those of the author and do not necessarily reflect the official policy or position of CaptainAltcoin.com