AdvCash Card Review: Is Advcash Safe To Use?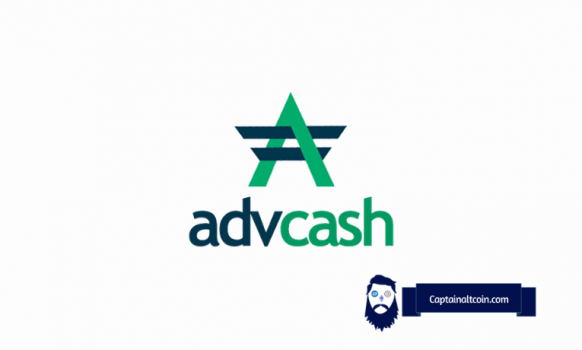 AdvCash Card Review: Is Advcash Safe To Use?
No monthly maintenance fee
Free SWIFT transfers, a flat rate for other transfers
Relatively low fees
High limits for verified users
High security
Support for EPS in 200+ countries
Advanced Cash – or in short, AdvCash – is a remittance platform licensed by the International Financial Services Commission of Belize and situated in Belize City, Belize, a Caribbean country located on the northeastern coast of Central America. The company was created in 2014 as a daughter company to Wave Crest Holdings Limited, a well-known company in the Bitcoin debit card space. Keep in mind that AdvCash is part of typical crypto exchanges.
Wave Crest Limited is based in Gibraltar, and it is the company that most card companies worked with to partner with Visa. However, Wave Crest received Visa's direction to close all accounts of its prepaid Visa debit card programs. That's why in 2018, the Wave Crest partnership with Visa ended, which left much of the competition scrambling for solutions. Currently, the physical card provided by AdvCash is MasterCard.
Founders are still anonymous; all we know is that the company has staff with 20+ years of experience in payment processing matters on an international scale.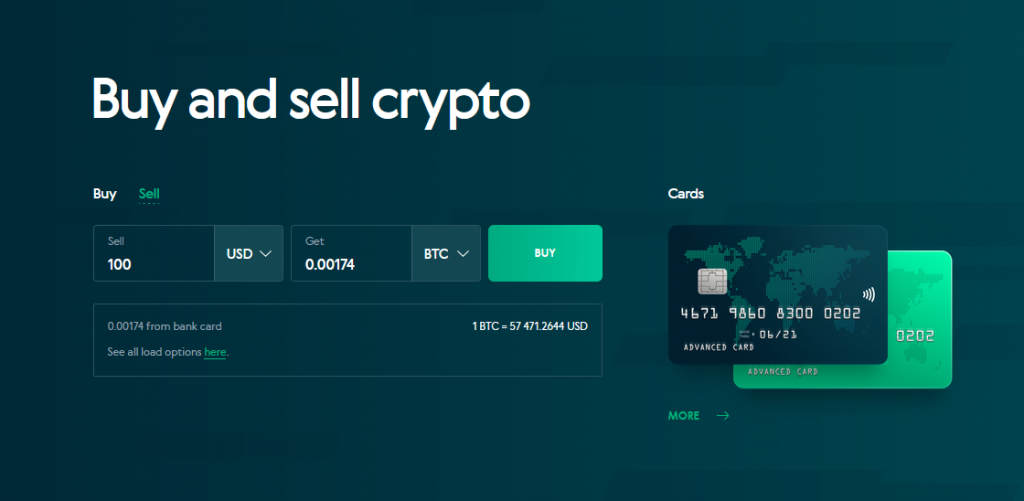 The website only lists 50 countries excluded from the services, including the United States, where they do not ship the bitcoin debit cards. Also, countries in Africa and the Middle East, and Venezuela are on the list of explicitly excluded AdvCash countries from the service. The platform is available in English and Russian, which is not a surprise since RUB is one of the acceptable base currencies for the AdvCash bitcoin debit card.
The offshore payment provider company offers a fast and affordable solution for anyone who would like to spend money online quickly and straightforwardly. It is a simple form of online money solution that offers many gateways for users to carry out payment transactions. The core idea of AdvCash is to ease the payroll problems for freelancers and digital professionals because the card provided by AdvCash lets users spend money online and receive payments.
It is also worth noting that AdvCash has a large number of partners, including Bitpay, Protectimus, Idchecker, Interkassa, etc. There is no mobile AdvCash app, but the service will soon release a mobile application for smartphones and tablets on Android and IOS.
Quick overview of AdvCash and Binance cooperation

✅ Verification on AdvCash takes about 1,5 days (including proof of residence)
✅ The first deposit takes two days; the second is much faster, around 6 hours
✅ The import of the money into Binance then is instant
✅ The daily limit is 3k, the monthly limit 10k.
✅ Besides crypto, Advcash offers SEPA bank transfers and external Visa card withdrawals and other withdrawal options.

One can increase these limits by asking the support. However, they will ask for many (really many) documents including your latest work payments, proof of the money you want to invest (e.g. from the savings account) and more.
Support replied quickly and was nice.
Be aware of cashout fees on AdvCash; these are quite high. Transferring to a different exchange and cash out there might be cheaper.
AdvCash Features
---
⚡️ Multicurrency Support
---
AdvCash currently supports a number of currencies, including fiat money, Digital Tokens, and other forms of cyber currencies.
The AdvCash card works with several fiat currencies: USD, EUR, and GBP. Besides the three major currencies, RUB is also available, which is a huge help for users on the Russian bitcoin market.
⚡️ E-Wallet
---
The AdvCash E-Wallet is considered the platform's stamp because transferring Bitcoins is a fast and easy process.
The company also sets itself apart by supporting a few payment services, including OKPay and Perfect Money.
Virtual or Plastic Cash Cards
---
AdvCash offers plastic and virtual card service. A virtual card can be used for online shopping. It is well known that plastic cards are more functional. However, virtual cards have advantages for Internet purchases, as they ensure user data safety.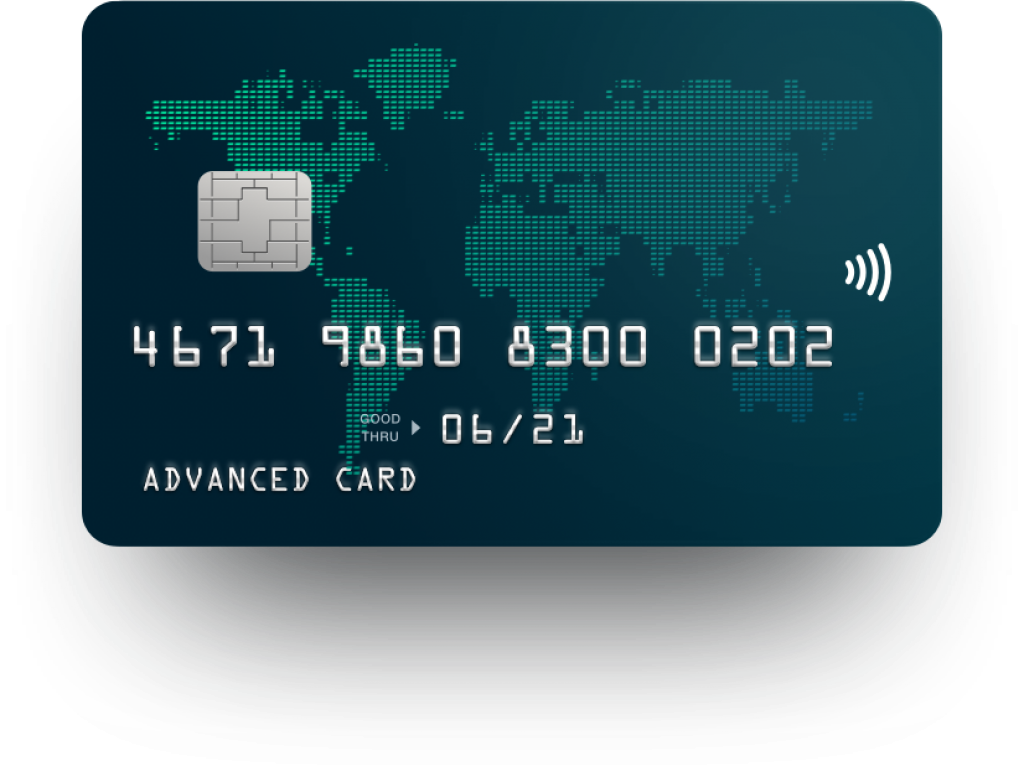 ⚡️ Buy crypto
---
Thanks to its partnership with Binance, you can buy any of the many listed coins on the world's largest exchange, directly from the AdvCash interface. You can buy crypto on Advcash via bank transfer.
Aside from this, you can purchase crypto with a credit card or debit card. In order to do any of these purchases, you will need to do the KYC process.
⚡️ AdvCash API
---
AdvCash offers an amazing referral program. You can receive up to 20% of earnings from any paid referral transaction. You can also accept bulk payments using the Merchant API technology, which lets your applications use this payment platform's features, such as automating sending and receiving payments, obtaining transaction history data, searching for transactions, and more.
⚡️ User Experience
---
The platform has many nicely designed cartoon-styled diagrams explaining the service that is useful for both first-timers and experienced users. The user interface is navigable and easy to operate. The AdvCash website is also well designed, has good aesthetics, and allows you to see the currencies that are supported.
Although the website is nicely built, it is missing some crucial information that the expert eyes may seek, such as the ownership credentials and which countries they offer services. There are also some complaints about the poor customer support service and the slow verification process.
⚡️ Is AdvCah safe & legit to use?
---
You can read many complaints about AdvCash online, mostly for their slow and cumbersome KYC process or bad customer support. However, the platforms itself can be considered a very safe platform as it offers many ways to protect a user's account. Here are some of the security features that characterize this payment system:
1. Intelligent identification – This feature is extremely useful because it makes it difficult for someone to access your account without your permission. For example, suppose you try logging into your account from another PC or even change your IP address. In that case, a code will automatically be sent to your primary email address, enabling you to log into your account.
2. IP Binding – This feature is considered medium security. When using AdvCash, you can specify the IP ranges and addresses that you will be using. This feature makes it difficult for anyone to access your account from a different IP address. If any parameter or IP seems suspicious to the platform, an entry will be allowed only if you enter a password that will automatically be sent to the email address.
3. Payment Passwords – Another nice feature that can be created in the settings. Users will be required to enter the payment password at each operation. Without this password, any transaction on AdvCash cannot be completed.
4. Two-factor authentication – Both your account and all your transactions will also be secured one-time passwords (OTPs) refreshed every 60 seconds. There are several types of OTP tokens out there: hardware keychain token, iOS, and Android app or chatbots in Telegram, Viber, and Facebook Messenger.
5. Code Card – The code card is also considered medium security. This feature is available for downloading immediately after activation, and by activating it, you will get a code card with reusable codes used for transaction authorization. Users who lose their code card can contact customer support to obtain a new one.
6. The Token Software – This program provides a high level of security. Users will be required to install it on their smartphones to generate passwords.
7. SMS authorization – This amazing feature guarantees high protection; make sure that the specified phone number is verified. When someone tries to enter the account, you will get a message on your phone.
How to Use Adv Cash
---
Getting started on Advanced Cash is very easy. Click on the "Registration" button in the upper right corner of the site to create an account on AdvCash. Note that the registration is free and that your data is 100% safe.
There are two types of accounts that you can choose from:
Personal account – This ordinary wallet is not for business, but for individuals. This account allows you to use all the functionality of this payment system in full: deposit, withdrawal, transfer, a connection of payments on the SCI website, ordering a card, payment for services, etc.
Business account – This type of account has many features: allows users to automate the API for bulk transfers and other operations, has increased limits for depositing and withdrawing money, etc. It's important to note that you need to provide a certificate of registration of the company and a document proving the owner's identity and address to pass the verification of the business account.
After choosing your account type, you need to fill the form with your First Name, Last Name, Email, and Password. Once everything is completed, click "Register".
Now your registration is completed.
Those who plan to use this payment platform to work with large amounts should immediately increase the wallet's security. They can do this by selecting "Security Settings" in the upper menu.
AdvCash supported countries
---
Support.advcash mentions that AdvCash card is not available for residents of the following countries:
Afghanistan
Angola
Bahrain
Bangladesh
Benin
Botswana
Burkina Faso
Burundi
Cameroon
Cape Verde
Central African Republic
Chad
Comoros
Congo
Cote d'Ivoire
Democratic Republic of the Congo
Djibouti
Egypt
Equatorial Guinea
Eritrea
Ethiopia
Gabon
Gambia
Ghana
Guinea
Guinea-Bissau
Iran
Iraq
Jordan
Kenya
Kuwait
Lebanon
Lesotho
Liberia
Libya
Madagascar
Malawi
Mali
Mauritania
Mauritius
Morocco
Mozambique
Namibia
Niger
Nigeria
Oman
Pakistan
Palestine
Qatar
Rwanda
Sao Tome and Principe
Saudi Arabia
Senegal
Seychelles
Sierra Leone
Somalia
South Africa
South Sudan
Sri Lanka
Sudan
Swaziland
Syria
Tanzania
Togo
Tunisia
Uganda
United Arab Emirates
Western Sahara
Yemen
Zambia
Zimbabwe
Therefore, it seems that AdvCash is not supported in a large number of countries, especially in Africa and the Middle East. It is important to check the official AdvCash website or contact their customer support to confirm whether your country is supported before attempting to use their services.
Verification
---
The verification process is quite straightforward. You need to go through a few simple steps to pass verification. You must only scan your passport or driver's license on both sides. You also need to verify your address. A scan of a receipt for payment of utility bills or an extract from the bank about the account's state will do. It's important to note that the document must not be older than 3 months. Finally, you need to verify your phone number.
Typically, documents are considered in less than one day, but then the answer must indicate the reason if they are rejected.
As you can see, verification is simple. Also, note that you shouldn't hide any information if you intend to actively use AdvCash. Your transaction limits also get increased with continued use of this payment system.
AdvCash Fees and Limits
---
Account load
Currency
Fee
Account withdrawal
Free
Free
Account opening
Free
Monthly maintenance
Free
Transfer from ADV user
USD, EUR, RUB, GBP, UAH, KZT, BRL, TRY
No fee
SEPA/Bank transfer
EUR
1 EUR
Visa / Mastercard / Mir cards
USD, EUR, RUB, UAH, KZT, TRY
from 3%
Card transfer (card2account)
UAH
0%
Kassa24 terminals in Kazakhstan
KZT
3%
Stablecoins
USDT, USDC, DAI, PAX, TUSD, USDK
1 USD
Cryptocurrencies
BTC, ETH, LTC, BCH, XRP, ZEC
internal exchange rate
Transfer to ADV user
USD, EUR, RUB, GBP, UAH, KZT, BRL, TRY
No fee
SEPA transfer
EUR
5 EUR + 0.5%
Local bank transfers
AUD, BDT, COP, DOP, EGP, IDR, INR, JPY, KES, KRW, LKR, MYR, NPR, NZD, PHP, PKR, SGD, THB, TRY, VND, ZAR
from 0.5%
Visa/MC cards worldwide
USD, EUR
3.5% (min. 5 USD/EUR)
Visa/MC cards in Russia
RUB
2% (min. 50 RUB)
Visa/MC cards in Ukraine
UAH
2% (min. 5 UAH)
Visa/MC cards in Kazakhstan
KZT
2% (min. 500 KZT)
Visa/MC cards in Turkey
TRY
5 TRY
Tether
USDT ERC20
0.5% + network fee
USDT TRC20
0.5% + 1 USD
Stablecoins
USDC, PAX, TUSD, DAI
0.5% + network fee
Cryptocurrencies
BTC, ETH, LTC, BCH, XRP, ZEC, TRX
internal exchange rate
AdvCash offers two types of plastic cards: Crypto World & Global Union Pay.
Card creation fee
$95
Valid for
4 years
Maintenance per year
$60
Load from ADV wallet
2.95%
USDT transfer deposit
2.95%
Card load time
4-28 hours (on business days) *
* Download Fees and Limits for more details.
Withdrawal from card to ADV wallet
Not available
ATM withdrawal
0.75%
ATM/POS/ePOS daily
$30 000
ATM/POS/ePOS monthly
$300 000
| | |
| --- | --- |
| Card creation fee | $95 |
| Valid for | 3 years |
| Maintenance per month | $2.5 |
| Load from ADV wallet | 1.95% |
| Withdrawal from card to ADV wallet | $2.5 |
| ATM withdrawal | $2.5 |
| Daily withdrawals (ATM) | $3 000 |
| Purchases in card currency (POS) | No fee |
| Single purchase (POS) | $5 000 |
| Currency exchange | 1% |
The virtual card goes for $1, which is cheap. Using the card online or offline is free. However, every time you add funds to your wallet, you will have to pay $1. There is a charge of $1.99 for each domestic ATM withdrawal, which is cheaper than the competition. On the other hand, foreign transactions and exchanges are charged at a rate of 2.95%, and there is no monthly service fee, which is quite uncommon with Bitcoin cards. Click here to find more detailed information on the fees.
It's important to note that there are some limitations to using the AdvCash account balance without verification. Non-verified cardholders can only withdraw a maximum of $500 daily and $2500 in a month. This is somewhat restrictive for those who plan to use this card for most of their spending and bill paying throughout the month, but this is the price you have to pay for anonymity. On the other hand, verified users get to withdraw a maximum of $3000 daily. Also, cardholders are permitted to spend up to $10.000 daily online and at the POS terminals of merchants accepting VISA or Mastercard.
This is the warning we mentioned in our title:
The identity of the company owners remains a mystery to the general public as there is not much information available about them. Don't put too much money onto AdvCash wallets or card as anonymous founders is a big red alert.
Customer Support
---
The customer support is available through email by reaching out to support@advcash.com. Users have been able to reach the team when they have a problem that needs to be resolved. The email support requests to the company appear to be handled quickly in most cases. The FAQ is relatively detailed and has search functionality. The company also has a hotline open from 11 AM to 8 PM GMT to answer any queries.
The company also maintains a strong social media presence and has regularly updated Facebook and Twitter accounts.
Conclusion
---
AdvCash is still a new system and is only gaining popularity. However, it can already compete with such giants as, for example, Perfect Money or Payeer. Some of the advantages of AdvCash are transfer speed, ease of use of the system, and a high level of security. There is also a promising price structure with a zero monthly maintenance fee and a flat rate for transfers between the card and the E-Wallet. Further, a mobile app is coming "soon" on Google Play and App Store.
Advanced Cash is inferior to the top payment systems by the number of clients. However, given the set of strengths, AdvCash is suitable for freelancers, Internet business owners, and those who want to get a convenient card with a balance linked to an electronic wallet.
AdvCash alternatives & other crypto cards
---
Useful Links
PROS
No monthly maintenance fee
Free SWIFT transfers, a flat rate for other transfers
Relatively low fees
High limits for verified users
High security
Support for EPS in 200+ countries
CONS
Lack of transparency and information about the owner of the company
No mobile app
US users are not served

CaptainAltcoin's writers and guest post authors may or may not have a vested interest in any of the mentioned projects and businesses. None of the content on CaptainAltcoin is investment advice nor is it a replacement for advice from a certified financial planner. The views expressed in this article are those of the author and do not necessarily reflect the official policy or position of CaptainAltcoin.com