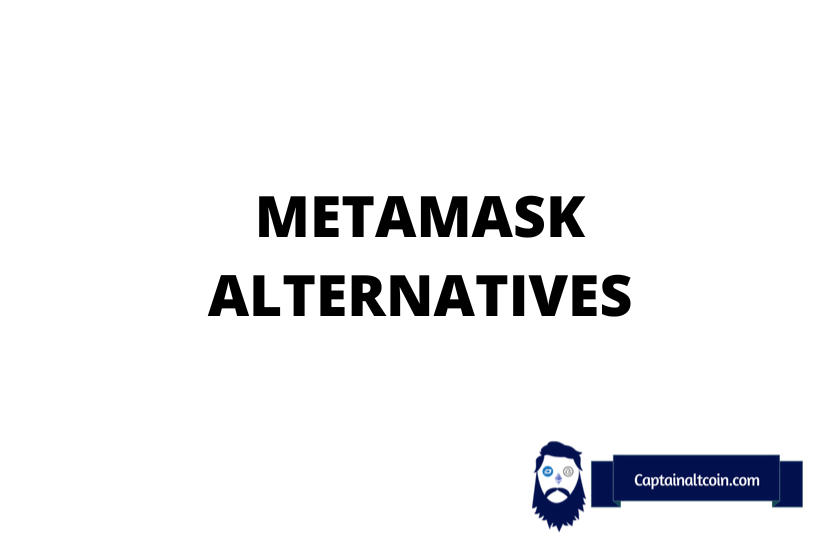 Many traders are interested in a secure way to keep their hard-earned funds as hackers and fraudsters frantically seek to steal from them. One option that users highly recommend is Metamask.
It is a browser-based crypto wallet that transfers, receives, and stores cryptocurrency tokens from blockchains like Binance smart chain, Ethereum, e.t.c.
Created in 2016 by Aaron Davis and Dan Finlay, Metamask has advanced from supporting just one Blockchain (Ethereum) in 2016 to supporting a host of other blockchains in recent times.
As should be expected, there are alternatives to Metamask. In this article, we will discuss eleven of the best alternatives. Follow me as I take you through them one by one!
BEST METAMASK ALTERNATIVES
---
TRUST WALLET
---
A mobile cryptocurrency wallet is used to manage, transfer and receive tokens. It supports over 53 blockchains and more than 250,000 assets.
Created in November 2017 by Viktor Radchenko, trust wallet has gained massive users over the years as it is easy to use. Another interesting thing about trust wallet is that it does not only store and transfer coins but also allow its user to gain interest in their saved funds through staking.
In terms of security, Trust Wallet is a non-custodial app. This means that only you have access to your funds as you will be given a 24-word seed phrase to secure it. Trust wallet is compatible with both iOS and Android phones. To download it, simply visit the Google or Apple Play store and get the app.
1INCH WALLET
---
Created by Anton Bukov and his team. It is a mobile wallet used for trading, storing, staking, and transferring crypto assets. It supports two main networks, BSC and Ethereum.
It includes more than seventy protocols and 19 billion dollars in liquidity. The 1inch wallet was developed with an in-built decentralized exchange feature that offers the best rates for cryptocurrency swaps. This, in turn, makes transactions easier as there will be no need to check the exchange market manually in search of better rates.
Currently, 1inch wallet is only supported on iOS devices, but there are plans to launch it on Android phones in the future.
MYETHERWALLET
---
A portal that allows you to store Ethereum and its related coins. Though it's a software wallet, your funds are not stored on an internet cloud; instead, they are stored on your personal devices such as computers or mobile phones. However, you will have to create the wallet online.
As MyEtherwallet is primarily accessed via the internet, you might wonder what devices are supported to use it? Presently it is available to all Android devices provided you have good internet connections via 4g or wifi connectivity. Though an iOS test version of the wallet app was released in the summer of 2021, an official version of it has not yet been launched.
Presently there are two languages available on My Ether Wallet, English and Russian. It is also supported in 192 countries.
COINBASE WALLET
---
A digital wallet that was launched in 2012 for storing cryptocurrencies using hot or online storage. It is a self custody wallet that gives you total control over your assets.
Currently, it supports over 4000 tokens and a large world of a decentralized exchange, allowing users to get the best rate in the crypto exchange.
Aside from decentralized exchanges, it also harnesses the power of DeFi (decentralized finance), giving traders avenues to make great yields on their stored assets through staking.
Although hot wallets are known to be prone to cyber attacks, Coinbase wallets have proven equal to the task by putting up additional security options and more ways to keep your assets safe and secure from hackers.
ARGENT
---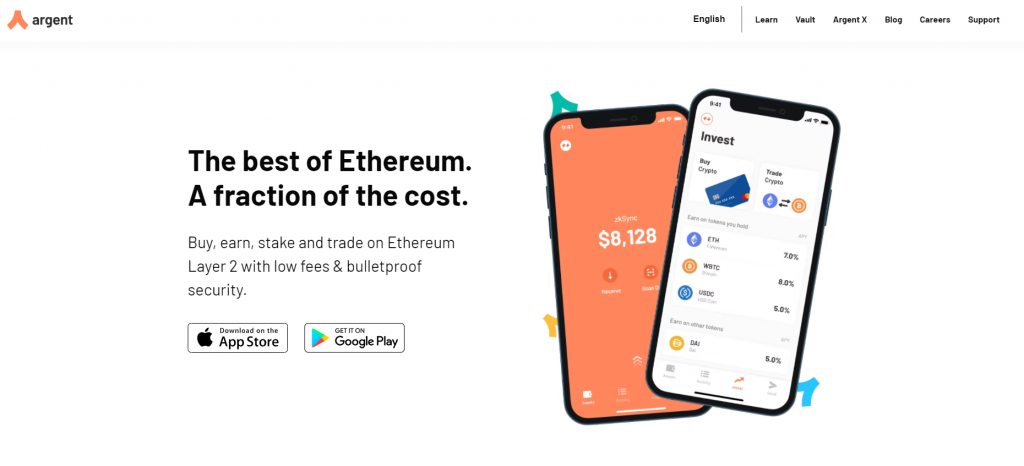 A smart contract wallet with more features for storing crypto tokens. It is one of a kind as it uses smart contracts to secure your funds. Therefore, instead of seed phrases that can be lost and make you lose permanent access to your tokens, Argent employs the use of guardians assigned to each account.
However, the Argent wallet is only supported on the Ethereum ecosystem, meaning it is not available to other cryptocurrencies. Regardless, the wallet's Beta program, which raised about 16 million dollars, shows massive followership.
Currently, it is available in many countries and supports all mobile devices.
MATHWALLET
---
A multi-platform wallet was created in 2019 by Eric Yu with its headquarters in Singapore.
It is a universal crypto wallet that allows its users to store tokens and currently supports about 3000 tokens on different blockchains like BTC, Ethereum, Solana, e.t.c.
This wallet also offers cross-chain token exchange allowing users to transact within multiple blockchain tokens. It also has a multi-chain DApps shop that lets you manage, track and monitor your assets closely.
Mathwallet offers its users staking options via the mathvault. This vault is a staking platform on the mathwallet where you can stake a variety of coins of over 50 blockchains with a competitive APY(annual percentage yield).
GUARDA
---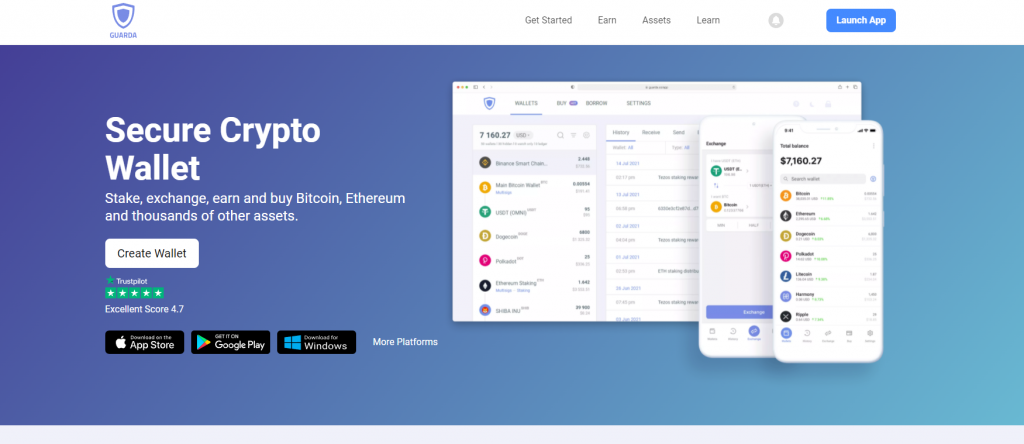 An all-in-one wallet that is custody-free, user-friendly, and used to buy, store, stake, and manage cryptocurrency. It has an in-built decentralized exchange feature for users who wish to trade on the wallet.
It was created in 2017 by Guardian OU, a cryptocurrency company in Europe, with the aim of creating a secure hold for cryptocurrency tokens from malicious cyberattacks by fraudsters. This wallet uses security encrypted backup files stored on your devices. It also allows you to choose face or ID recognition instead of pin or password. It is also an open-source wallet.
Another service this wallet offers is the ability to purchase tokens directly from the wallet using fiat currencies or debit cards. It comes in three versions, the web wallet, desktop wallet, and mobile, which can either be iOS or Android.
EXODUS
---
Created in 2015 by business partners JP Richardson and Daniel Castagnoli with their headquarters in Nebraska, Exodus is a decentralized crypto exchange wallet that runs about 138 crypto to crypto P2P swaps.
Exodus is a very easy-to-use wallet that does not require any registration. In the security aspect, it uses private keys, which will be available to only you; you do well to keep it safe as your funds' security depends on it. They also have an ever-ready customer care service to attend to you if you encounter any difficulties.
Initially, it was only available on desktop, but it later extended to mobile phones and Is currently available on iOS and android. The company is presently seeking to expand its territory.
ZERION
---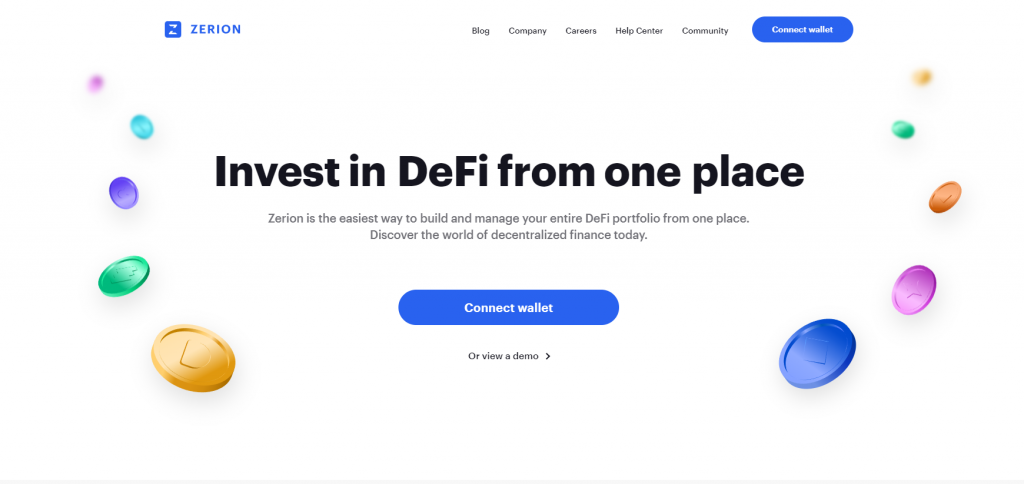 A custody-free, decentralized interface or portal that tracks, manages, lends, borrows, and invests digital assets.
It was co-created by Evgeny Yurtaev and Vardim Koleshkin in 2016 with their headquarters in San Francisco. It's a user-friendly website that doesn't require KYC (know your customer) verification and registration.
It also allows users to track and manage their assets across multiple accounts, using a real-time assets tracker that tracks and manages your asset with live prices.
One of the services this website renders is DeFi lending, stablecoins, and investment into decentralized exchange pools with one central interface. It's available on mobile phones, either iOS or Android.
BRAVE BROWSER
---
A wallet built directly into a browser. Easy to use and less vulnerable to cyber attack. It is used to store, manage and swap tokens in a single space.
With a brave browser, you can buy tokens with fiat currencies using Wyre, a tool that allows you to buy cryptocurrencies via debit card. An in-built swap function is available on the wallet, too, and this will enable you to swap tokens at the best rate available.
On the brave browser, you can earn tokens by watching free adverts and promotions, an option that is not very common in other wallets available.
Launched on November 13, 2019, it has already achieved massive followership of 8.7 million active users.
FORTMATIC
---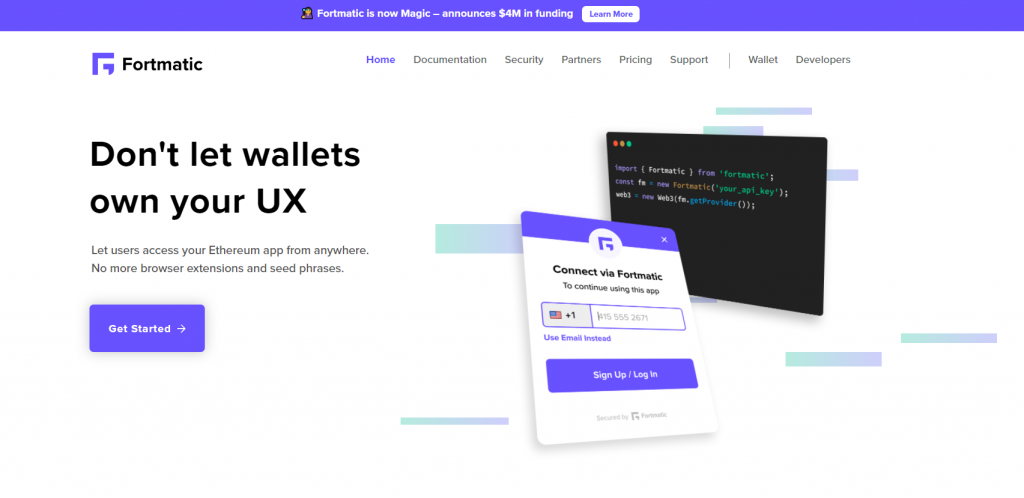 An Ethereum based wallet that interacts with the Ethereum Blockchain and its related projects. It also uses DApp(decentralized Apps) to access tokens from their source address on the Ethereum blockchain.
In terms of security, it uses phone numbers and personal email addresses for authentication instead of seed phrases that other wallets use. By using phone numbers and email, they make things easy for their users, as seed phrases can easily be lost or misplaced, which can result in permanent loss of accounts and funds. On the other hand, this feature makes it less secure.
The wallet was launched in 2018 by Sean Li, the programmer of kinematic, a tool that was created to make Dockers Linus-focused product to be more accessible on Windows desktops. The project turned out to be so good that Dockers purchased it for themselves. In 2020, Fortmatic announced rebranding from Fortmatic to magic.
Read also:
HARDWARE WALLETS
---
Hardware wallets are offline storage used to store private keys that authorize outgoing transactions on the Blockchain network. There are several types of hardware wallets but let's discuss four of them
TREZOR
---
A hardware wallet is used to store, receive and send large amounts of cryptocurrencies. This wallet is safer than hot wallets as it is totally offline and out of the reach of cyber attackers.
Its private keys are stored in a physical device rather than a mobile phone or desktop computer. It is easy to use and has fantastic support with regular updates to improve its efficiency. In addition, Trezor has an offline recovery seed which is 12-24 words long as a backup.
Created in 2014 by Satoshilabs located in the Czech Republic, Trezor comes in two models; Trezor model white which costs €53.00, and Trezor Model T, which costs €164.00. With these prices, we see that it's a bit expensive and is not advisable for those with little cryptocurrency tokens.
LEDGER
---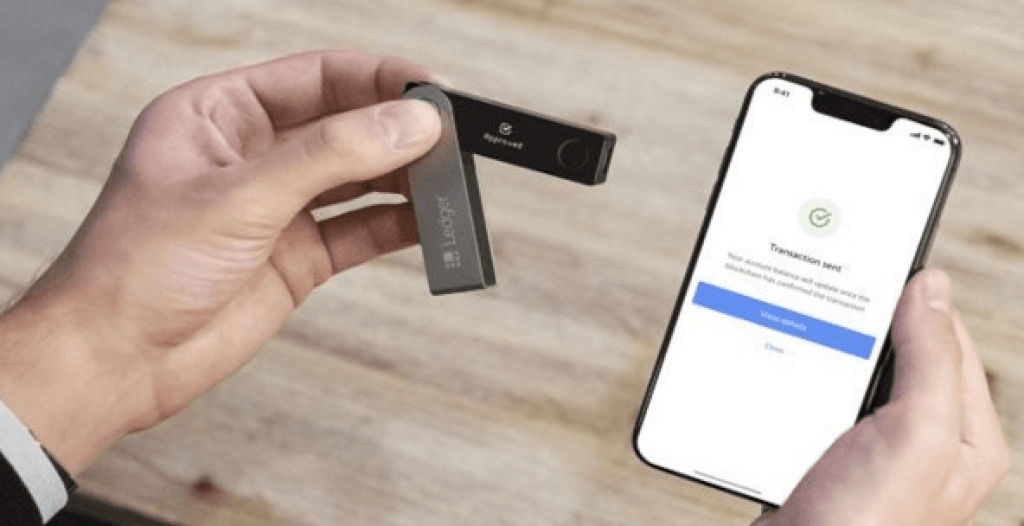 Also known as Ledger Nano S is a hardware wallet that is used to save, send, and receive large amounts of different cryptocurrencies.
It is also a multi-currency wallet that can store up to 26 coins and 1500 tokens.
With Ledger wallet, hacking of your funds is almost impossible as it is offline, and once you purchase it, you will be asked to create a four-digit pin known by only you. So even if the device is stolen or misplaced, you can rest assured that your money is safe as there can't be a transaction without the four-digit pin.
SAFEPAL
---
Safepal is a hardware wallet used to store, send and receive cryptocurrencies.
It uses a QR code for transactions and has a 1.3 color LCD screen that displays the QR code to verify the transactions directly from a mobile phone or mobile wallet.
Safepal wallet uses state of an art form of security as it is embedded with a multiple layer sensor that detects malicious attacks. Once it's confirmed that a hacker is trying to gain access, it self-destructs, erasing every file or information that can get exploited by hackers.
COOLWALLET
---
launched by coolbitX with Michael Ou as its CEO in 2014. Coolwallet is a hardware wallet that stores receive and manages cryptocurrencies. It connects directly to a mobile device using Bluetooth, making it offline and safe. It is also easy to use and has an in-built decentralized exchange feature on the mobile app.
In terms of security, Coolwallet uses a seed phrase for backup. This seed phrase will need to be confirmed by adding up some digits of numbers and putting the answers on the mobile app or on the wallet card itself for added security.
It comes in the size of a standard credit card and costs about 99 dollars per one. It uses a lithium battery that charges for 2 hours. If used on a standard basis per day can work up to 2 weeks on a single charge.

CaptainAltcoin's writers and guest post authors may or may not have a vested interest in any of the mentioned projects and businesses. None of the content on CaptainAltcoin is investment advice nor is it a replacement for advice from a certified financial planner. The views expressed in this article are those of the author and do not necessarily reflect the official policy or position of CaptainAltcoin.com