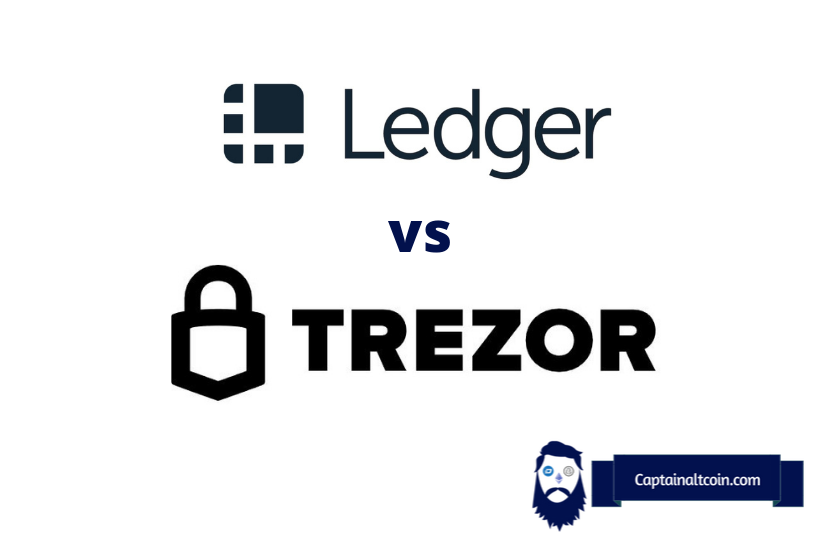 Introduction
---
A cryptocurrency wallet helps you send, receive and manage your cryptocurrency easily. An online wallet or software wallet stores your cryptocurrency online, which can get hacked.
An offline wallet or hardware wallet is a physical wallet for cryptocurrency. It is one of the safest ways to save your cryptocurrencies because your wallets' private keys are created and stored offline, thereby enabling cold storage.
Hardware wallets come in various sizes and shapes, and they are all encrypted and protected with PIN codes. This article will compare two of the best hardware wallets: Ledger Nano S Plus and Trezor T.
Ledger Nano S Plus vs Trezor T – Similarities
---
They both do not support Bluetooth connectivity.
They both use USB-C for connection.
They both do not have batteries.
They both support PIN codes for protection and are both compatible with 64-bits desktop computers (Windows, Linux, and MacOS).
Ledger Nano S Plus vs Trezor T – Differences
---
Physical appearance
---
The Ledger Nano S Plus comes in a shrink-wrapped sleek grey box. The box contains a quick guide, a USB-C cable, the Ledger (which is covered by aluminium that rotates to reveal the main body of the device that looks like a flash drive), a keychain, and stickers.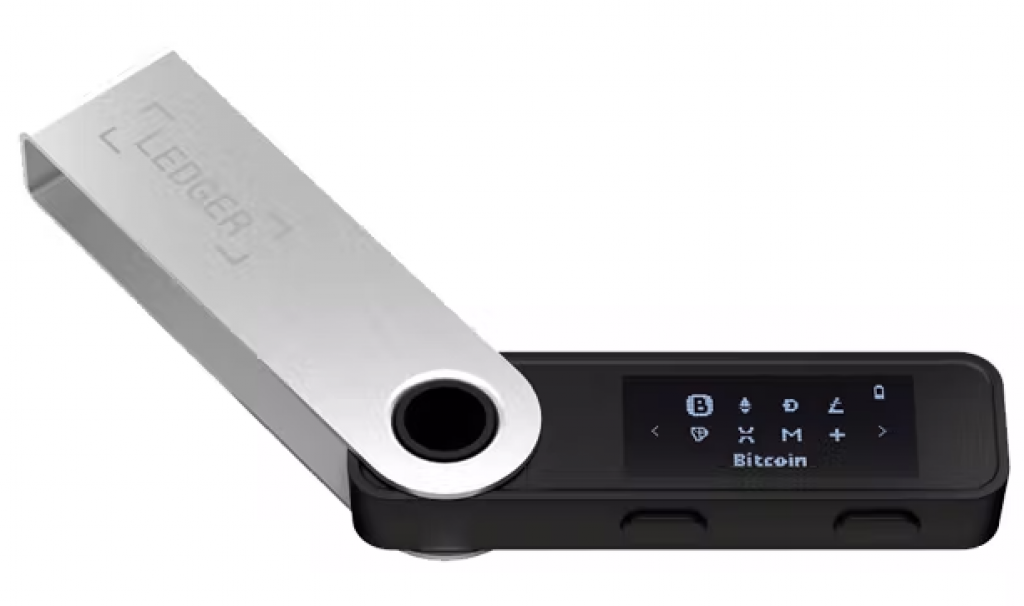 The Trezor T box contains a Model T magnetic dock, guides, the Trezor Model T (made of plastic and sealed with a hologram sticker), USB-C cable, a magnetic docking pad, recovery seed card, Lanyard, keychain, and Trezor stickers.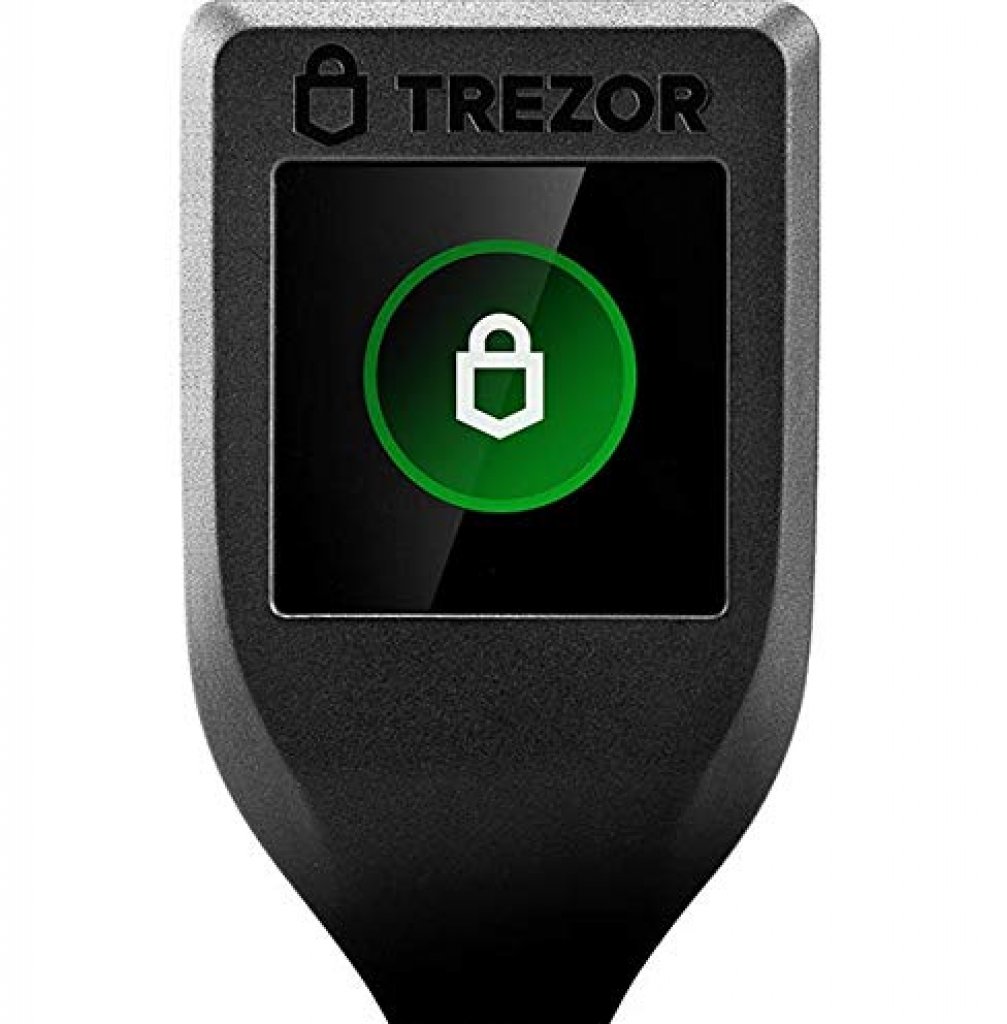 What is the price of Ledger Nano S Plus vs Trezor T?
---
In terms of price, both of these crypto wallets are pretty affordable, although Trezor is considerably more expensive. Ledger Nano S Plus costs between $79 – $100, while Trezor Model T costs between $159 – $215.
Visit Ledger Now Visit Trezor Now
Ease of setting up the wallet
---
How do you set up a Ledger Nano S Plus?
---
If you are setting up a new wallet, follow the steps below:
Download the Ledger Live app first, then set up a password on Ledger's website.
Connect your computer with the USB-C cable with the Ledger Nano S Plus. It will display on the screen. "Welcome to Ledger Nano S Plus." Press the right button to continue (Note that if it shows "Enter your PIN code" instead, contact the Ledger Help Center immediately)
Press the right button, then press both buttons to set up a new device.
Choose your PIN code of 4-8 numbers by pressing both buttons again.
To navigate through numbers, use the left and right buttons. Enter a number by pressing both buttons together. Repeat till your 4-8 number PIN code is complete. To erase a digit, click the backspace icon.
Confirm your PIN code by selecting the checkmark.
Enter your PIN-code for the second time to confirm.
Write down the newly generated recovery phrase and press both buttons to continue.
Select the length of your recovery phrase and press both buttons to confirm(make sure it's correct).
Utilise the left and right buttons to navigate through the words of the recovery phrase; press both buttons together to confirm each word.
When setup is complete, it will display "Your device is ready."
How do you set up a Trezor T?
---
Follow the on-screen directions once you've connected the Trezor Model T via USB.
Enter trezor.io/start into your browser and select the Trezor Model T as your device.
Refresh the page once you have installed the Trezor bridge.
You'll need to install the firmware after the Trezor wallet recognises your device. Click on "Install firmware" and await the completion of the installation before rebooting your device.
Select "Create a new wallet" and then confirm on the device's touchscreen. Please read the message regarding the recovery seed after clicking "create a backup in 3 minutes."
Please write out all 12 words precisely as they appear on the Trezor Model T's screen, and then confirm them by entering them again on the touchscreen.
On the Trezor Model T, you'll see "Pin Not Set." Select "Continue" on the Trezor web interface, choose a name and confirm on the device's touchscreen.
You will now create a 4 – 9 digit PIN for the Trezor Model T, which acts as a security feature to protect your crypto assets.
You can follow Trezor via email or social media on the Trezor web wallet by clicking "Continue." Then choose "Finish."
The Trezor Model T has been successfully initialised and is ready for use.
Security: Trezor vs Ledger Nano S Plus
---
Secure Element
---
Secure Element is a secure chip that offers an extra layer of security compared to standard chips. Using devices of this type prevents your devices from being tampered with and protects them from attacks. Ledger Nano S Plus has this secure Element, while Trezor doesn't.
Biometric and physical verification
---
Biometrics helps secure your wallet or allow you to access your wallet faster, but it has its vulnerabilities. Ledger doesn't use biometrics, but Trezor uses biometrics for firmware installation.
Anti-tampering protection
---
Ledger Nano S Plus opposed anti-tamper seals, arguing these are easily counterfeited and misled, their box is shrink-wrapped instead, and they also use firmware. But Trezor Model T supported anti-tampering protection by using a hologram seal with extra glue to seal the opening of the box and the USB-C spot on the Trezor. Trezor also uses firmware too.
Bluetooth connectivity
---
Both Ledger Nano S Plus and Trezor Model T don't support Bluetooth connectivity which helps to limit attacks.
Battery Life
---
Both Ledger Nano S Plus and Trezor Model T don't have batteries, so they can only be powered when connected to your device.
Send and receive crypto
---
For Ledger Nano S Plus, you can send cryptocurrency with the help of the Ledger Live app. Once you log in to the app and connect your Ledger device, you will see the send and receive button, which you can follow the instructions to send and receive crypto.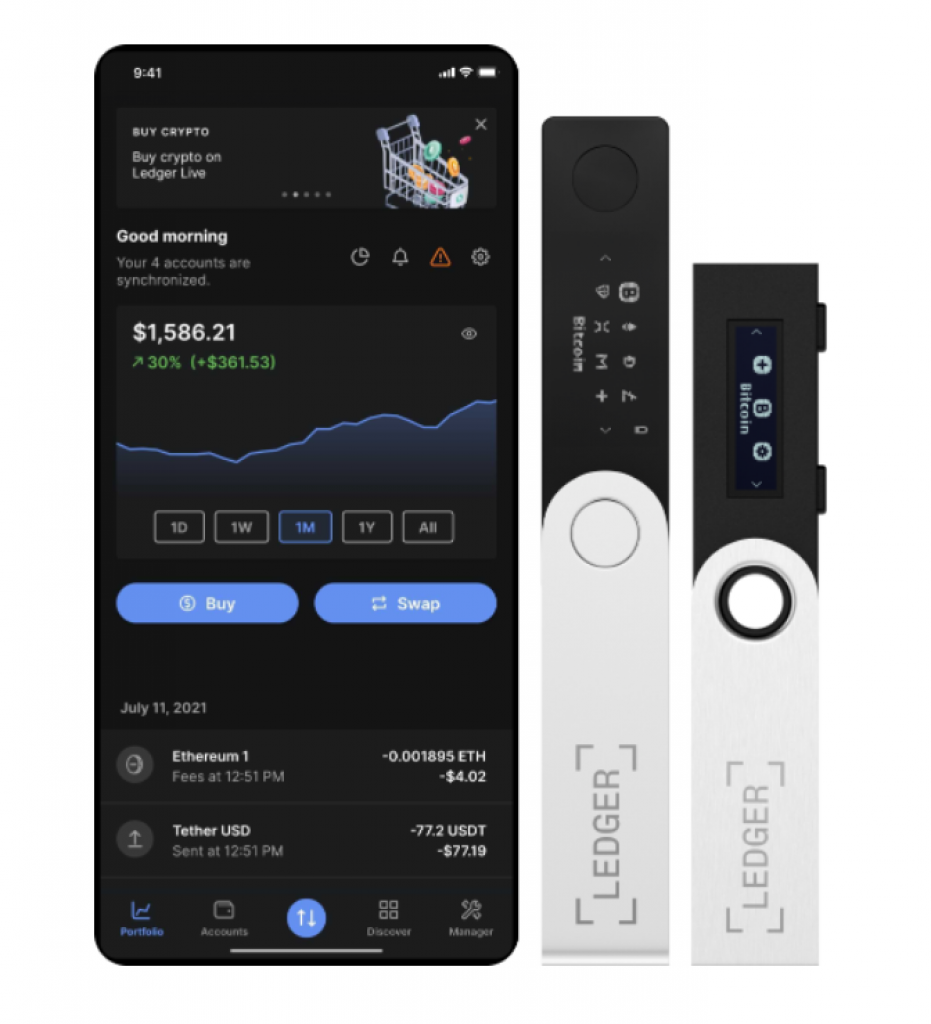 When sending or receiving, always verify your address, and ensure the address is valid on your wallet and the Ledger Live app. Also, make sure that you send the correct address for the right cryptocurrency. You can accept and send the transactions by pressing both buttons on the Ledger device.
Trezor model T uses wallet.trezor.io to aid its transactions. Once you have connected your Trezor wallet to your device, go to wallet.trezor.io, input your PIN to sign in.
Select the Trezor account type that wants to receive or send cryptocurrency. If you are receiving, copy the address and verify that it matches the one displayed on your Trezor wallet, and send your coins. You can follow the instructions from the Send tab to transfer cryptocurrency.
Convenience: Ledger Nano S Plus vs Trezor T
---
Portability
---
Both Trezor T and Ledger Nano S Plus are portable and easy to move around. Ledger is just like a flash drive that you can quickly put in your pocket, and Trezor T is small enough to fit in the palm of your hand. Even though the construction isn't exceptionally durable, it remains portable regardless of your method of transport.
Durability
---
Ledger Nano S Plus' metal casing protects the device from falling due to its small size, but it rotates for access to the main body of the device. A particular version of plastic is also used in Trezor Model T to improve its durability. However, it seems the Ledger Nano S Plus is more durable than the Trezor Model T
Supported Coins
---
The Ledger Nano S Plus supports more than 5500 coins and tokens, including Bitcoin, Ethereum, Litecoin, Qtum, Hcash, Digibyte, Stellar, Polygon (MATIC), Tron, Dogecoin, Cardano, Algorand, Zcash, etc.
The number of coins supported by Trezor T has grown since its release. Today, it supports more than 1800 coins, including some of the most popular ones such as Bitcoin, Ethereum, Litecoin, ERC-20 tokens, Zcash, Dash, Ethereum Classic, Ripple, Shiba Inu, etc.
Screen
---
The Trezor Model T features a 240×240 RGB LC display with touch capability to enter your PIN directly. The Ledger Nano S Plus features a 128 x 64px screen resolution, and you can use the two buttons provided to navigate through the screen.
Conclusion
---
It's best to get a hardware wallet if you have some cryptocurrencies that you intend to keep for a long time, if you want to enjoy the securities cold storage offers, or if you wish to keep NFTs as safe as possible.
Ledger Nano S Plus wallets, paired with the Ledger Live app, make it easy and secure to exchange, buy, sell, and grow your assets with trusted partners.
Trezor Model T is another excellent piece of hardware. It supports a touchscreen to enter your password and PIN directly on the device itself without ever going through the host computer.
Any of them is recommended, depending on your specific needs.

CaptainAltcoin's writers and guest post authors may or may not have a vested interest in any of the mentioned projects and businesses. None of the content on CaptainAltcoin is investment advice nor is it a replacement for advice from a certified financial planner. The views expressed in this article are those of the author and do not necessarily reflect the official policy or position of CaptainAltcoin.com