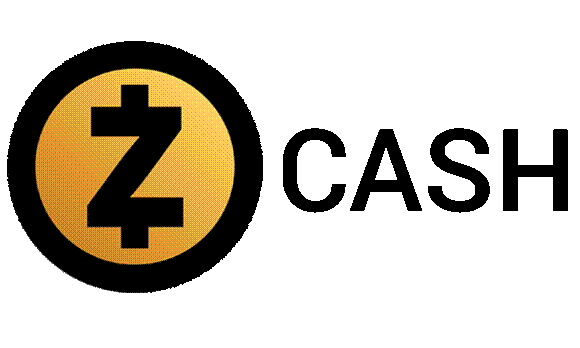 Bitcoin always had significant issues with privacy as its public addresses are relatively easy to track, robbing owners of anonymity and their coins of fungibility. Zcash was one of the first projects to attempt to fix this problem by introducing privacy-related elements into the world of cryptocurrency.
Enabling private transactions on a public blockchain falls under its main goals, as does looking to provide consumers and businesses with a better grasp on the sensitive details of their transactions. Zcash does this by introducing a technology called zk-SNARKs, an integral part of Zcash's shielded addresses.
Shielded addresses (start with the letter Z) hide the transaction data, as well as other sensitive user account information. As such, they are more technologically advanced than the "traditional" addresses (also supported by Zcash and start with the letter T). Therefore, to create and run shielded addresses a user needs to have a specialized wallet that supports the zk-SNARKs technology. This article will present you several transparent and shielded address-supporting best ZEC wallets and will hopefully help you choose one that'll fit your Zcash storing needs.
Transparent addresses
There are several solutions that support Zcash transfers via transparent addresses. You should use these only if you aren't interested in Zcash's privacy features.
Jaxx Wallet (Mobile and Desktop)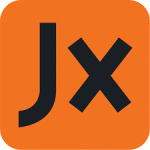 Developed by Anthony Di Iorio, co-founder of Ethereum, Jaxx wallet markets itself as a multi-platform, multi-currency supporting product that among other things lets you store your Zcash. Jaxx Liberty is free for download, currently supports 85 cryptocurrencies (with dozens of fiat reference points) and is available for Android, iOS, Mac OS X, Windows, Linux, and Google Chrome (browser extension). It offers some useful features like:
Unified dashboard: lets you view your assets through a streamlined, simple interface
Portfolio: lets you track the value of your assets in a simple manner
News: delivers a stream of latest blockchain-related news to your device
Market data: brings price moves, market caps and trends at your fingertips
Block explorers: lets you track transaction data of several blockchains
Within the wallet you'll find aspects like an industry-standard 12-word generation phrase that is portable to and from other wallets, sensitive information like your backup phrase and private keys not being downloaded by the wallet provider (local storage), AES-256 encryption enhanced by 5000 rounds of pbkdf2 password hashing, Hierarchical Deterministic (HD) wallet support, integration with ShapeShift, QR code supported transactions and more. On the flip side the wallet has shown not to be the safest storage option in the past, including this vulnerability and its lack of 2 factor authentication.
Exodus Wallet (Desktop)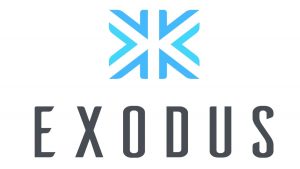 Developed by JP Richardson and Daniel Castagnoli, Exodus is a multi-cryptocurrency product that provides a portfolio + exchange + wallet for your digital assets in one package. Looking to spearhead the movement of returning control of people's assets into their own hands via blockchain, the wallet has seen support from crypto figureheads like ErikVoorhees, Ricardo Spagni and Roger Ver.
The wallet supports almost 100 cryptocurrencies (including Zcash) with more assets in the pipeline and is available for download on Windows, Linux and Mac. Exodus offers some useful features to its users:
Well-designed, intuitive user interface suitable for beginners
Multi-asset wallet
Interesting color coded, pie chart-like portfolio design
Quality charting and market tracking tools
ShapeShift integration
One-click e-mail restore feature
12-word generation phase
Local data storage
Community-praised support structure made up of engineers and written/video materials
Interestingly enough, the wallet themselves published an article called "Top 10 reasons to not use Exodus" in which they decided to reveal their shortcomings for the sake of transparency and honesty. You'll notice there that there are some weaknesses to the project, namely it being a light wallet, not being 100% open source, not being suitable for professional traders and power users, not being present on mobile platforms, and not offering the ability to exchange crypto into fiat. We can also add its lack of 2FA, fees of 1-3% for transactions and a lack of hardware wallet integration to Exodus' list of negatives.
Atomic Wallet (Mobile and Desktop)

Atomic Wallet works as a decentralized wallet platform for custody-free, immutable, cross-chain, and transparent cryptocurrency trading. The trading takes place on the wallet's decentralized atomic swap exchange. This exchange lets users operate without the need to register and perform annoying and privacy intruding KYC/AML verifications. It also offers its users the ability to trade their tokens in a more classical manner via integrated ShapeShift/Changelly plug-ins.
Atomic can store over 300 cryptocurrencies (including Zcash) and is currently available for Windows, macOS, Ubuntu, Debian and Fedora operating systems. Android and iOS versions were also launched recently. The project has some serious names like Konstantin Gladych (co-founder and CEO of Changelly.com) and Charlie Shrem (founding member of the Bitcoin Foundation) behind it. Some of the wallets features include:
Intuitive and user-friendly interface
Impressive cryptocurrency support
Lets you buy crypto with a credit card
Atomic swaps and ShapeShift/Changelly trading available
Custody free with local data storage
12 word backup phrase that can be exported
Flexible Market order margin and fast rate update
Trading history blockchain storage
Constant development support
The wallet also has some drawbacks. Besides not supporting shielded addresses for Zcash, it has some general flaws like not being open source and not having multisig/2FA features.
Coinomi Wallet (Mobile and Desktop)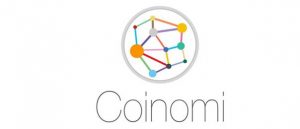 Coinomi is a popular wallet solution for people who prefer to store their cryptocurrency on mobile devices. It allows you to securely store, manage and exchange Bitcoin, Ethereum, and more than 500 other blockchain assets. It was launched in 2014 by blockchain technology experts with a "proven track record in Fintech, cryptocurrencies and entrepreneurship". Originally available only for iOS and Android, it saw a desktop version released back at the tail end of 2018. It offers the same features as the wallets above and more:
One-click cross-chain payment processing
User-friendly
Best cryptocurrency support of the bunch
ShapeShift/Changelly integration
Crypto purchases with fiat
Local sensitive data storage
SegWit integration
Auto-inclusion of forks and airdrops
No KYC requirements
Dynamic fees
Passphrase which can be used to recover your wallet
Constant development support
It does lack some desirable security features like 2FA or PIN/fingerprint locking.
Mostly considered as the safest cryptocurrency storing options, hardware wallets like Ledger Nano S or Trezor One/Model T also offer support for Zcash transparent addresses.
Both offer a wide array of cryptocurrencies you can store on them and are relatively similar in the overall set of features they offer. Your choice will mostly come down to the price of these devices, which can vary from just below $80 to almost $150 for the arguably most advanced hardware wallet on the market, Trezor Model T.
Shielded addresses
"Z-addr" or shielded addresses are Zcash addresses that encrypt your transaction data with the help of zk-SNARKs technology. They bring an increased level of privacy and security compared to transparent addresses but at the same time require your wallet to have some advanced code. One thing worth noting is that not all transaction data is hidden this way; the size of the transaction, as well as transaction fee, are always visible. At the moment, shielded transactions amount to just north of 5% of Zcash's blockchain total volume. There are a couple of wallets out there that support this technology.
Official Zcash desktop client (zcashd)
Zcash desktop GUI wallet is not for everyone, particularly not for those new to cryptocurrency or the world of tech. However, it could be a good choice for experienced users or anyone who wants to help secure the blockchain and mine ZEC. It was originally built for Linux operating systems and has since seen various levels of integration with wallets like BitGo, WinZec and zec-qt-wallet.
The desktop client allows you to run a full network node on your computer. This lets you send funds to private Zcash addresses, but it's worth keeping in mind that you may need at least 2GB of RAM to generate a shielded transaction with the help of Zcash's Sapling infrastructure. The client will also require hard disk space to store the entire Zcash blockchain. Check out this guide to learn how to install, configure and run Zcash's desktop client. One important thing to note is that this wallet supports only ZEC.
WinZEC – ZCash wallet for Windows
WinZEC (formerly Zcash4Win) was the first port of the official Zcash client (known as zcashd) to Windows. It is a community-developed wallet which lets advanced users set up their Windows machines as Zcash nodes.
WinZEC is comprised of two major components, the Swing wallet GUI(the interface that you see when you open WinZEC) originally by vaklinov and the Windows port of zcashd by radix42. WinZEC is capable of supporting shielded addresses and currently powers a significant portion of Zcash network nodes. You can refer to this article for a detailed description on how to install, upgrade, back up, customize and troubleshoot your WinZEC. The article also cites a couple of alternative Windows clients which work similarly to Zcash Windows wallet (WinZEC) but differ in terms of support, frequency of updates and additional features of the Swing wallet interface.
zec-qt-wallet
This wallet is a community project which behaves as a full Zcash node/UI wallet, offering default support for z-Addresses, shielded transactions, http://z-board.net integration, automatic turnstile migration and more. It is a cross-platform wallet supported by the ZCash Foundation and created by one Aditya Kulkarni, with the wallet code being fully open source. It can be installed on MacOS, Linux and Windows desktops and is a popular node on the network as well.
Conclusion – Best Zcash wallet
When picking your Zcash wallet, you'll need to make the distinction between whether or not you want to enjoy the benefits of shielded transactions. Other general things like ease of use/fund transfer, where your sensitive data is stored, how well supported the wallet is in terms of development/security, and community reception should also influence your final decision.
Ultimately your wallet will be as effective as you make it out to be. Have a strong, uncrackable backup phrase, store it somewhere you won't lose it/risk having it destroyed or compromised, utilize any additional security features and never give out your private keys to anyone. If you follow all of those directions to the T, you'll be able to safely store your Zcash on any of the wallets noted above.

CaptainAltcoin's writers and guest post authors may or may not have a vested interest in any of the mentioned projects and businesses. None of the content on CaptainAltcoin is investment advice nor is it a replacement for advice from a certified financial planner. The views expressed in this article are those of the author and do not necessarily reflect the official policy or position of CaptainAltcoin.com