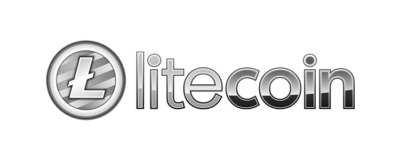 Cryptocurrencies are extremely popular today, and the rush to collect cryptocurrencies continues well into 2017.
You might have heard of only Bitcoin if you are new to the crypto space.
However, But there are hundreds of altcoins other than Bitcoin, and each altcoin comes up with its own unique technology and vision to change the world.
One such cryptocurrency goes by the name of Litecoin (often described as the silver to Bitcoin's gold.)
Fun fact: Litecoin's price increased by 1,048.13% between August 22, 2016 and August 22, 2017. You could have bought a unit of Litecoin for around $3 back on August 22, 2016. However, a year later a unit of Litecoin would have cost you $46.09, which means Litecoin investors made a profit of about $46.13 on each coin they purchased last August.
Litecoin is the world's first altcoin, and like Bitcoin, it was designed as a peer-to-peer open sourced global payment network that is protected by encryption.
Although Litecoin shares many of the same characteristics as Bitcoin, there are still fundamental differences between both currencies.
What Is Litecoin Used For?
Litecoin is a cryptocurrency like Bitcoin, and like Bitcoin, Litecoin also exists on the internet as digital money. However, it is based on an entirely different protocol. It was conceived to act like pure digital money, which means that no one can feel, touch, or mint it.
The official Litecoin site says this about Litecoin:
"Litecoin is a peer-to-peer Internet currency that enables instant, near-zero cost payments to anyone in the world. "
Litecoin is also open source, decentralized, and backed by cryptographic math to keep funds and transactions secure and private.
Just like Bitcoin, Litecoin uses a technology called Blockchain to store funds, and since it is a blockchain-based cryptocurrency, Litecoin can be mined and traded as an investment.
It's important to note that Litecoin was not made to compete against Bitcoin. Instead, Litecoin was made to act as a complimentary payment solution alternative.
Think of Litecoin as Bitcoin's little brother that doesn't get out much.
When And Why Was Litecoin Cryptocurrency Created? 
Litecoin was created back on 7th Oct 2011 by Charlie Lee, an ex-Google employee, who quit working in order to focus on Litecoin full time. Charlie is very active on Twitter. You can read his blog here. Litecoin was designed to complement Bitcoin by solving issues like transaction timings and concentrated mining pools.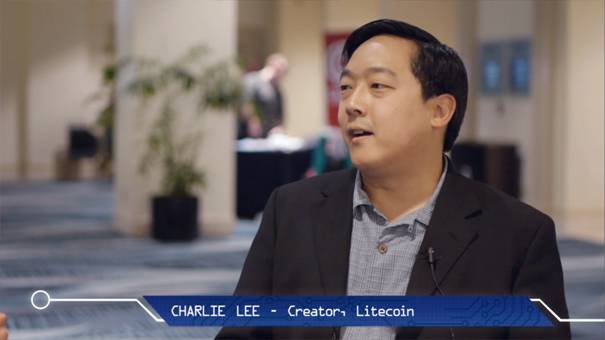 Originally, Litecoin was a fork or spinoff from Bitcoin but with some modifications. Charlie Lee modified the code and protocol in the way he considered best in order to achieve large-scale adoption of the currency, and Litecoin attracted a lot of attention and achieved a $1 billion value by 2013. Litecoin's value had grown to $2.253 billion by August 16, 2017.
Lee wanted to reduce block confirmation timings of 10 minutes to 2.5 minutes, which would allow for both faster transaction clearance and in turn, lower transaction fees than Bitcoin.
By doing so, Lee enhanced the Litecoin transaction speed and now Litecoin is capable of facilitating payments around 4x as fast (when compared to Bitcoin).
The original Bitcoin core's algorithm of SHA-256 was changed to the Scrypt algorithm. The Scrypt algorithm is very memory-consuming and makes it difficult to operate concentrated mining pools.
Litecoin is currently one of the top five cryptocurrencies along with Bitcoin, NEO, Ethereum, and DASH. The reasons why Litecoin is in the top five is that it can be bought through major altcoin wallets and exchanges such as Coinbase and GDAX, and is also one of the currencies supported by major cloud-based mining operations such as Genesis.
An Advanced Next Generation Cryptocurrency
Litecoin is a highly-advanced next generation cryptocurrency, and this is one of the reasons why it has become so popular.
The reason why investors should pay attention to Litecoin is because this cryptocurrency is a big favorite of engineers and designers who are trying to develop new uses for altcoins. Today, Litecoin is actually used by many engineers to test out new applications and solutions which will be expanded to other cryptocurrencies.
For example, Litecoin was one of the first altcoins that engineers used to test an advanced payment transfer technology called the Lightning Network in May, 2017. Christian Decker transmitted 1.3¢ worth Litecoin from Zurich to San Francisco using that network. That transaction may have been revolutionary because it was settled in less than second, which means that Lightning and Litecoin, or other cryptocurrencies, might some day form the basis of a super-fast global payments network.
It's important to note that Litecoin became the first of the top 5 cryptocurrencies (by market cap) to employ an advanced encryption technology called Segregated Witness (aka "SegWit") in May 2017.
The Team behind Litecoin
Charlie Lee released Litecoin on GitHub in 2011.
However, Litecoin didn't have any full-time developers from 2011-2016. Initially, only Charlie Lee and Warren Togami (the lead developer) were associated with the Litecoin open source project.
A developer under the alias name "Shaolinfry" joined the Litecoin team voluntarily in 2016.
Check here to find out more about several other contributors who run the community and look after releases.
At present Warren Togami works with Blockstream. Also, Charlie Lee announced his return to LTC after working with Coinbase for a while.
It's important to note that Charlie Lee is also a member of the Litecoin Foundation, a non-profit organization registered in Singapore. The organization strives to advance Litecoin for the good of society by developing and promoting state-of-the-art blockchain technologies. The foundation is comprised of:
Charlie Lee (US), Franklyn Richards (UK), and Xinxi Wang (SG) – Board of Directors
Charlie Lee – Managing Director
Keith Yong (SG) – Operations Director
Adrian Gallagher (thrasher, AU) – Sponsored Full-time Developers
Fan Yang (CN), Loshan T. (UK) – Part-time Developers
Litecoin is also made up of the Litecoin Core development team. This team includes all developers of the Litecoin project. Both the Core team and the Litecoin Foundation work closely together and share financial and technical support.
How Many Litecoins Will There Be?
Litecoin was the first one to identify the limited supply of 21 million bitcoins, so Litecoin came up with a 4X supply of Bitcoins.
The Litecoin network is scheduled to produce 84 million Litecoins. Currently, there are about 53 million units in circulation, which means that there are 31 million units yet to be mined.
A Litecoin block is mined every 2.5 minutes, and 25 coins are generated, which makes 14,400 Litecoins a day.
Litecoin Features
Litecoin seeks to implement technological advances that allow it to maintain its position as a leading cryptocurrency, including:
Widely Available Resources
You can find general information about Litecoin as well as a list of exchanges and services that support Litecoin. Up-to-the-minute network stats can be found at Litecoin Block Explorer Charts, while general information can be found at the Litecoin Wiki. One more thing worth noting is that the source code for Litecoin Core is all open and available to anyone through GitHub.
Blockchain
The Litecoin blockchain can handle higher transaction volume when compared to Bitcoin, and the reason for that is because the Litecoin blockchain has more frequent block generation. By implementing frequent block generation, SegWit, and Lightening the Litecoin network supports high volume transactions without needing to modify the software in the future, which makes Litecoin more efficient for merchants and customers who benefit from lower fees and faster confirmation times.
Open Source Software
Litecoin is open source software and has a transparent release process that facilitates the independent verification of binaries and their corresponding source code. The software project was released under the MIT/X11 license. This means that users have the power to run, modify, and copy the software and to distribute, at your option, modified versions of the software.
Wallet Encryption
Your Litecoins can be encrypted like all good cryptocurrencies. You can check your account balance, view transactions, and secure your wallet using the Litecoin project's own wallet. However, you'll need to enter your password before you spend Litecoins.
Mining
Litecoin uses an algorithm called Scrypt which determines the mining process for new coins. Scrypt also allows for a higher degree of parallel processing and is generally more accessible for new miners than a more traditional algorithm. With the Litecoin blockchain, miners are currently awarded with 25 new Litecoin per block, an amount which is halved every 4 years or approximately every 840,000 blocks. The Litecoin network is scheduled to produce 84 million Litecoins. This is 4 times as many currency units as Bitcoin.
Industry Integration
Litecoin was originally a fork of Bitcoin. As a result, the two currencies still share many of the same characteristics. Litecoin is therefore one of the most well integrated cryptocurrencies in the sector and is also backed up by a loyal and passionate community. It also enjoys a wide range of support across the entire industry. Litecoin is well supported by exchanges, developers, web casinos, online and offline merchants, and ATMs.
How to Purchase Litecoin (Best Sites to Purchase Litecoin [LTC])
Purchasing altcoins with fiat is usually difficult due to liquidity. However, Litecoin is one of the oldest players amongst the altcoins, which means that it has sufficient liquidity and it is possible to purchase LTC for GBP, CNY, EUR, USD, etc. So here is the list of the best sites from where you can purchase LTC.
Purchase Litecoin from Coinbase
Litecoin is one of only 3 cryptocurrencies that you can currently buy with fiat currency from Coinbase. This makes it one of the easiest purchases currently and therefore attractive to beginners to cryptocurrency.
For first time buyers of crypto currency, we recommend that you use Coinbase to make your first purchase, provided that they serve your country.
Check here to see if their service is available in your country.
Coinbase is easy to use, and is fully regulated by the US government so you know it is one of the safest and most reputable places to buy cryptocurrency from. This site offers the ability to buy Litecoin, Bitcoin, and Ethereum by sending a bank transfer or with a credit or debit card. The fees are higher for cards. However, the great thing is that you will receive your currency instantly.
Here's what you need to do:
Configure your bank account.
Transfer your national currency to your Coinbase wallet.
Exchange you national currency for LTC.
Purchase Litecoin from Changelly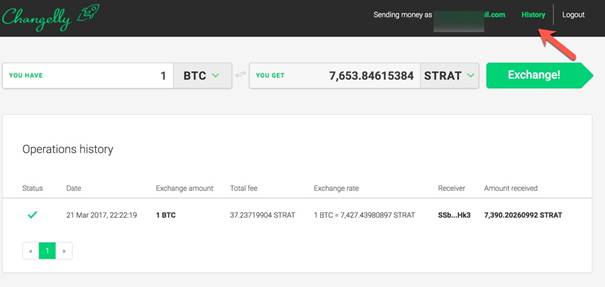 You can purchase Bitcoins and exchange it for Litecoins if you are from one of those countries where Coinbase is not operational.
If you want to get ahold of your first Litecoin (LTC), the easiest way to do so is to get it exchanged from Changelly. Many people like using Changelly due to their competitive exchange rates.
You will need the following things to do so:
You should get your Litecoin address ready where you want to receive your Litecoin.
Have some bitcoins/altcoins to exchange for Litecoin.
Purchase Litecoin from Shapeshift
Shapeshift also offers an exchange platform similar to Changelly, and here you can also purchase your first Litecoin by exchanging any supported cryptocurrency.
Shapeshift currently supports 33 cryptocurrencies (including Litecoin).
Purchase Litecoin from Popular Exchanges
Coincut – Online exchange supporting GBP bank transfer for LTC, XMR, and BTC.
Bitsquare– Add cryptocurrency or your national currency and get started.
Livecoin– Supported pairs are LTC/USD, and LTC/BTC.
BitStamp–Supported pairs are LTC/EUR, LTC/USD, and LTC/BTC.
Kraken– Supported pairs are LTC/EUR, LTC/USD, and LTC/BTC.
Bitfinex– Supported pairs are LTC/USD.
Poloniex– Supported pairs are LTC/XMR, LTC/USDT, and LTC/BTC.
Bittrex– Supported pairs are LTC/ETH, LTC/USDT, and LTC/BTC.
Popular Litecoin Wallets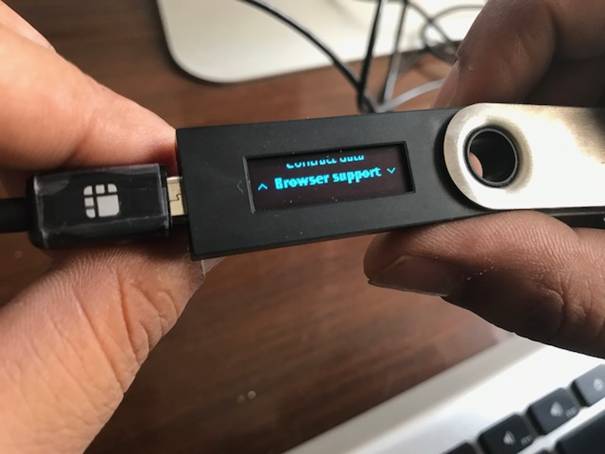 Hardware wallets like the Trezor and Ledger Nano S  provide one of the safest ways possible in storing and protecting your cryptocurrency.
Both wallets support Litecoin. However, for my funds I prefer using the Ledger Nano S.
The Ledger Nano S costs only $65 and is the cheapest multi-currency hardware wallet available.
Consider getting a Ledger Nano S or Trezor if you hold plenty of cryptocurrencies.
Here is a video playlist that will help you learn how to use the Ledger Nano S, and this is going to help you a lot in your Litecoin and Bitcoin future:
https://youtu.be/GjDBz1Fs7JE?list=PL6VI3BgQ4H2Ywi40QIcbDMMR7fGUxEwvY
Desktop Wallet 
Exodus is a versatile and user-friendly multi-currency desktop wallet that supports Litecoin.
One more thing worth noting is that this wallet also has a one-click email recovery feature.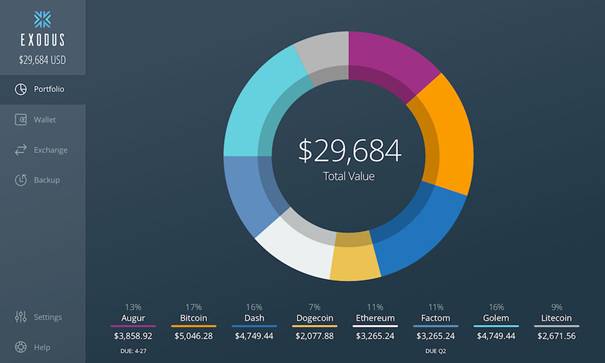 If you run into any issues with your device the 12-word recovery seed key feature enables you to restore your funds.
Exodus is available on Windows, Linux, and Mac.
Mobile Wallet
Jaxx is a multi-cryptocurrency HD wallet that supports Litecoin.
This wallet has a recovery seed key feature that enables you to restore your Litecoins in case your device is damaged or lost.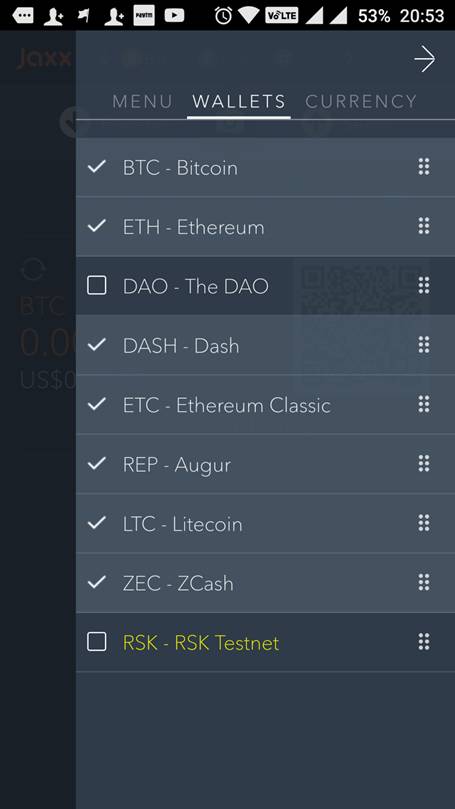 Jaxx is available on Chrome & Firefox Extensions, iOS mobile/tablet, and MAC/Linux desktops.
Download Jaxx app from Google Play
Create Litecoin Paper Wallet 
If paper wallets work for you, then you can make one at liteaddress.org.
SegWit, Litecoin and Atomic Swap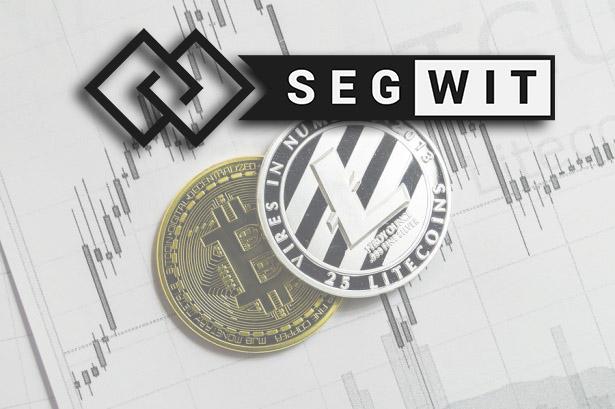 As I already mentioned it above, SegWit is a blockchain scaling solution. The Litecoin blockchain implemented SegWit on 10th May 2017, with a community consensus of 95%.
Segregate means to separate and Witnesses are the signatures to transactions, so in plain English SegWit means separating the witness signatures from the transactions.
For example: Consider Litecoin blocks as wagons of a train. These wagons carry a new passenger and their luggage every 2.5 minutes. Now, you want to carry even more passengers in that same train car, and to do this, you start sending the passenger's luggage separately. Thanks to this, there is more space on the wagon for more passengers now.
This means that for every 1 MB Litecoin block, that block carries a transaction and their witnesses every 2.5 minutes. More transactions would be able to happen in that 1 MB block if we start sending the signatures separately.
So that's what SegWit did. The Litecoin community separated transactions and signatures, and thanks to this feature it increased the volume of transactions getting verified every 2.5 minutes.
Atomic Swaps is another mind-blowing feature that Litecoin has achieved after Charlie Lee returned full-time on the project. Litecoin and Decred were atomically swapped on 20th September.
In simple terms, Atomic swap means a kind of on-chain barter exchange of cryptocurrencies, and it is a trustless way of exchanging two cryptocurrencies without any intermediary exchange or escrow. It's important to note that this type of exchange has some pre-requisites that should be present in both cryptocurrencies which are intended to be swapped.
This atomic swap technology is free to use and has no transaction or exchange fee, which means that this type of swap or exchange would be very harmful to escrow services or centralized exchanges like Poloniex or Bittrex.
However, this technology is in its infancy and I believe it would take at least 12-18 months more before it hits mainstream adoption. Check here and here if you want more for more technical details of atomic swaps.
Litecoin and Bitcoin: Similarities and Differences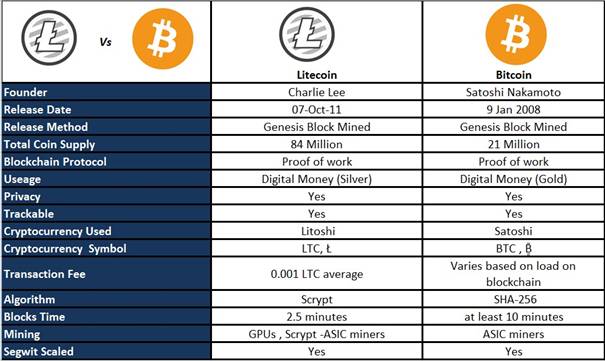 At the time of writing this article, Bitcoin is eight years old and Litecoin is six years old.
Litecoin and Bitcoin are two very similar cryptocurrencies and they work in a very similar way.
Litecoin was originally based on a bitcoin fork. This means that the two cryptocurrencies have a common foundation. However, there are some key differences between these two cryptocurrencies, including:
Speed
The block generation time for Bitcoin is 10 minutes and has been steadily increasing with periods hitting as high as 2,548 minutes. On the other hand, Litecoin's network is able to confirm transactions at a much quicker rate.
Litecoin processes blocks every 2.5 minutes, which means that for every individual Bitcoin block that gets confirmed, four Litecoin blocks of equal size get confirmed.
Cost
The cost of sending any denomination of Litecoin costs about $0.09. On the other hand, Bitcoin currently hovers about $5.00.
Scrypt
Litecoin uses Scrypt in its proof of work algorithm, and this algorithm utilizes much less processing power than the Bitcoin SHA256 hashing algorithm. Scrypt is a sequential memory-hard function requiring asymptotically more memory than an algorithm that isn't memory-hard, which means that you need more memory in your miners compared to blockchains that don't use Scrypt.
Four Times More Coins
There can only be 21 million Bitcoins existence, whereas the Litecoin blockchain plans to release 84 million Litecoins in total.
The use of Scrypt was an interesting choice, because the purpose of using Scrypt was to allow miners to mine both Litecoin and Bitcoin at the same time. Another reason why Scrypt was chosen is to avoid giving an advantage to FPGA, GPU, and ASIC miners over CPU miners. The other component of using the Scrypt algorithm is that ASIC and FPGA devices made for mining Litecoin tend to be more expensive to produce and more complicated to create than they are for Bitcoin, which uses SHA-256. This is because the Scrypt hashing scheme is more memory intensive, and as a result, FPGAs and ASICs have higher memory requirements.
Litecoin also has very minimal transaction fees in comparison to Bitcoin, which makes it as an obvious choice for merchants.
It's important to note that both currencies also have their fair share of the market. Litecoin has proven to be a safe haven, despite the Bitcoin boom, as it is less volatile, unlike Bitcoin.
If you made an investment of $1000 in Litecoin a year ago, it would now be worth about $50,000.
One more thing worth noting is that Litecoin is currently acting as a testing ground for blockchain solutions such as Lightning Networks, Atomic Swaps, and SegWit.
Litecoin's lower price makes it more suitable to buying low-priced goods or services, and as cryptocurrencies edge closer to mass adoption this should help Litecoin to close the gap on its older brother.
Useful Links
Here are some useful links that may help you stay updated on Litecoin:

CaptainAltcoin's writers and guest post authors may or may not have a vested interest in any of the mentioned projects and businesses. None of the content on CaptainAltcoin is investment advice nor is it a replacement for advice from a certified financial planner. The views expressed in this article are those of the author and do not necessarily reflect the official policy or position of CaptainAltcoin.com