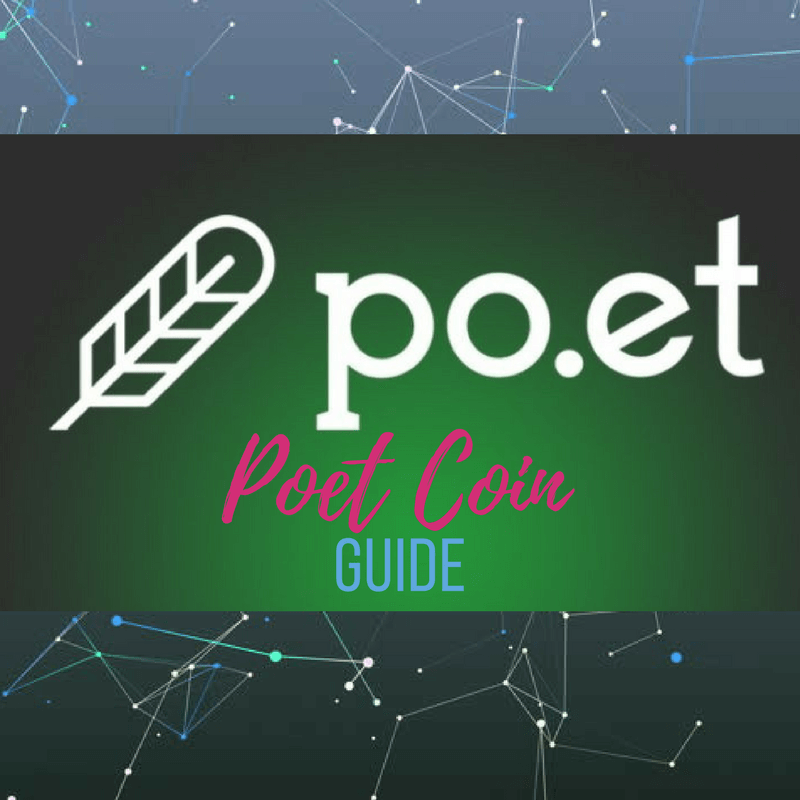 Po.et (POE) is a small but sturdy leader in the content-licensing space. The altcoin sky-rocketed over the last 24 hours, and shot up over 40% today, recovering lost ground after a heavy blow. After a big and bloody fall, the crypto market has made a comeback with double-digit growth across the board as many of our favorite altcoins begin digging out from the hole they found themselves in over the past week.
But not many of the coins available are performing as well as Po.et (POE), which is steadily increasing in volume and price over the past couple of weeks. Many believe this is just the beginning and if you are considering buying some POE tokens, the time has probably never been better.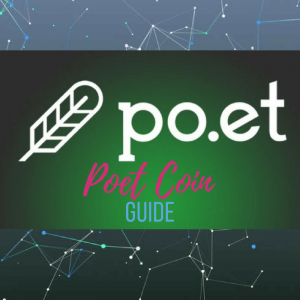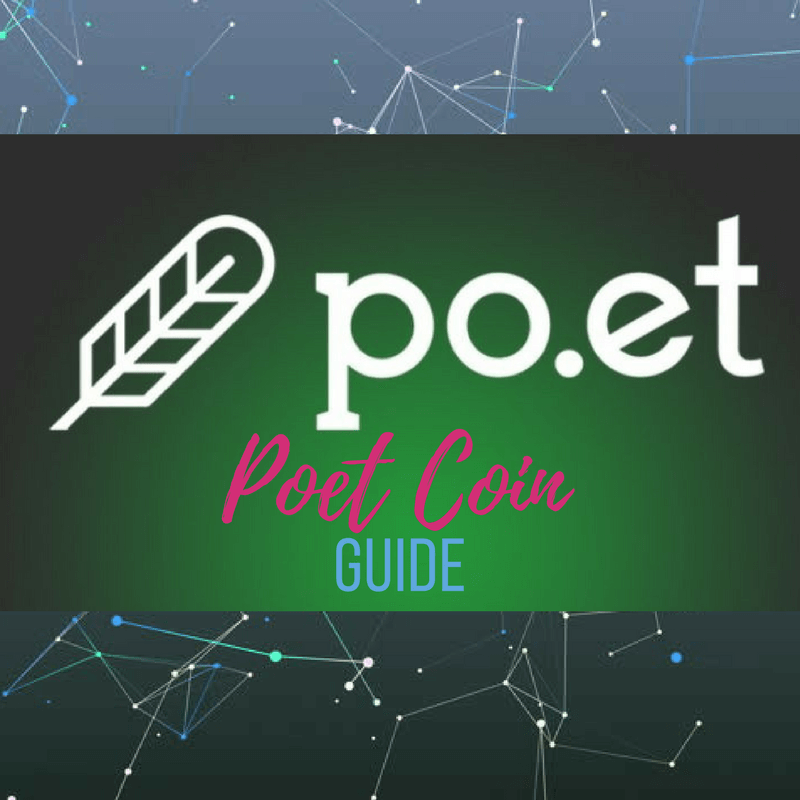 What is Po.et (POE)?
Po.et (POE) is a blockchain-based platform designed to track ownership and attribution for digital creative assets. It also aims to become a universal distributed ledger for digital assets including text, photos and videos. Utilizing the blockchain (that's right, the same old blockchain every other coin is using), Po.et is building a bridge between the publishers and content creators, reclaiming value and eliminating middlemen in an otherwise controlled third-party space.  Po.et (POE) is backed by some big names including Anthony Di Lorio from Ethereum and Jaxx, David Bailey of BTC Inc, Bo Shen of Fenbushi Capital, as well as a number of digital media publications this year including The Merkle, Coinspeaker, Crypto Insider, and ChainB.
Po.et (POE) helps content creators to license their material and they may soon be able to use Po.et (POE) to license video, audio and live streams as well. Po.et (POE) also helps publishers to verify the authenticity of content before publication and as content is typically verified piece by piece, publishers have in the past relied on legal staff to filter suitable material from the creative works sent to them.
This token was made and designed with the idea to help content creators with monetizing their original content that they have already published or are planning on publishing, and with the ability to verify content or discover new content, the system of attribution is truly transparent. Po.et (POE) has designed a verifiable, immutable timestamp secured by the decentralized nature of the blockchain, which ensures privacy and security through a distributed consensus mechanism.
Po.et's (POE) Growth
Many of the investors say that Po.et (POE) is the sleeping giant in the crypto space. However, it's not sleeping anymore and as far as the price and ranking concerned, Po.et is now currently worth 0.057$ per one unit. This is good news for anyone who wants to invest and has faith in this coin and if you are considering buying some POE tokens, the time has probably never been better. Seemingly out-of-nowhere, the volume of trades in Po.et (POE) increased, and the price is actually the result of the latest benevolent change in the market where POE token grew over 5% over a short period of time.
In case POE tokens would continue to grow at this pace, in the course of several months, this token could easily become more interesting for investors all over the world – content creators or not, and it could be one of the best investment you would make in 2018.
Coin Guides
Read more about other interesting coins we wrote about.
So many forks – what is Bitcoin Gold? And what is Bitcoin Cash? Then again, there is bitcoin diamond. And bitcoin atom. And Super BTC. And some others we didn't cover since they are not worth mentioning.
Gnosis coin is one of the most intriguing cryptocurrencies right now. Check out what is it about.
For all the stoners among our readers – reading about potcoin will probably be a big joy.
Many would argue that Cardano – ADA is the next bitcoin. Einsteinium coin has an interesting story behind it – read more about it on the link. For all the green energy and eco-conscious guys Burst coin is great concept that might solve most common problems in this sector.
Decred coin is known for their atomic swaps with LTC – they are on of the pioneers of this technology.
What Explains the Current Runoff This Token?
Po.et (POE) is one of those coins that can be categorized as "small" but still holding on.
The vast majority of coins took a hit recently and many frightened investors sold their holdings in order to retain their gains. However, many immediately jumped back in at the now lower price-point, recognizing the utility of the token, and what it is capable of doing.
Po.et (POE) has retained a many of the investors it gained during the December/January bull-run, and also many of its more conservative investors stayed the course, strongly believing that the potential for further gains from this little crypto engine are undeniable.
Firmly rooted in the 'Rosetta Era', which is designed to attract digital publishers by providing them with a useful and inexpensive platform for timestamping and generating immutable ownership certificates for their digital assets, investors lining up to buy the token (POE), expect a lot more action out of this 'small crypto-darling that could' before the end of this auspicious new-year.
How to buy POET (POE)?
Buying Guide
You can't buy it directly for fiat. There has to be a middle step in form of buying BTC, ETH or LTC on some of the exchanges that support fiat/crypto pairing.
You can check detailed guide on how to buy coins for fiat on some of the more popular exchanges:
Coinbase, Coinmama, Cex.io, LocalBitcoins.
After that, you transfer the bought BTC/ETH/LTC to exchanges where this token is traded. As of right now, this token is traded, among other exchanges on:
Full list of exchanges where you can trade this coin can be found on coinmarketcap.com
Conclusion
Po.et (POE) has shown itself yet again to be a mover and shaker in the altcoin space and is definitely one of those platforms that would have a major impact on the internet on a social scale. The project has a strong team that stands ready for a new wave of investors to find their way into the now vibrant community of long-term hodl'ers.
Po.et (POE) is in this for the long haul, and I really see a true need for this token in the future because everything is going to be digital in the years to come. POE is only available on Binance as this is a new cryptocurrency, but if it gets listed on other exchange platforms in the near future, it will have a way bigger room to grow.

CaptainAltcoin's writers and guest post authors may or may not have a vested interest in any of the mentioned projects and businesses. None of the content on CaptainAltcoin is investment advice nor is it a replacement for advice from a certified financial planner. The views expressed in this article are those of the author and do not necessarily reflect the official policy or position of CaptainAltcoin.com