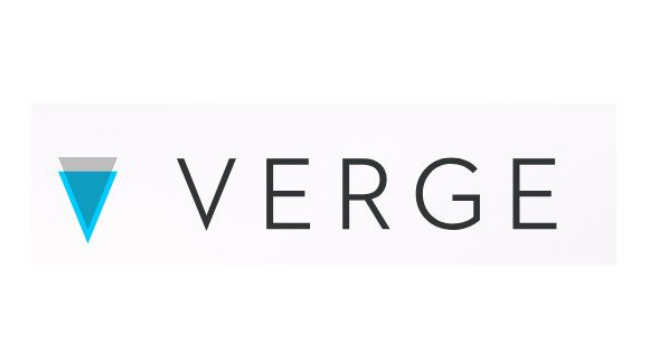 Introduction
Verge (XVG) is a secure and anonymous cryptocurrency, built with a focus on privacy. It is a decentralized currency designed for users who value privacy. It improves upon the original Bitcoin blockchain by using multiple anonymity-centric networks such as Tor and i2p. It utilizes multi-algorithm mining support to improve security and provide equal distribution of coins to miners.
Verge ( XVG ) started life as DogeCoinDark back in 2014 which makes it one of the older anonymous coins, when it was launched it's goal was to be a fun anonymous digital currency, in February 2016 it was rebranded to become Verge.
The current market capital of Verge Coin is $122,076,747 USD. Coins worth $6,247,120 USD are traded daily.
The price is 0.008 USD for a Verge Coin (as of 07.12.2017). The cryptocurrency is available on the digital exchanges Bittrex, BitSquare. io, SouthXchange, NovaExchange, CoinSpot, Blocknet, ExchangeD. I2P, Cryptopia, CoinGather, C-Cex and Litebit. eu.
Verge Coin – Cryptocurrency
Verge is all about the privacy of its users. Verge uses the TOR and I2P networks to ensure that they are always up and running. Both Tor and i2P can be used when transacting using Verge's Electrum clients, which means that "IP addressing information as well as transactional information won't leak to the servers that the client is connecting too, "when transacting in verge using this desktop client. The Verge Electrum wallet has come with multi-signature support, which means transactions can require more than one key to be authorized. Standard transactions only require one signature, but for added security, users can choose to opt for multisig-based transactions.
In this way, the company clearly stands out from Bitcoin in the area of data protection. These networks make sure that transactions are not readable or traceable for outsiders, and that the IP addresses used are encrypted.
All transactions made via Verge are processed in a maximum of 5 seconds. This is guaranteed by the use of the "Simple Payment Verification" technology.
Miners can work via platforms such as CCMiner. org, prohashing. com or the Verge Blockchain Explorer.
The algorithms are Scrypt, x17, groestl, blake2s and lyra2rev2, Verge allows multi algorithm mining, which distributes the coins evenly among the miners.
The following digital wallets are available: Verge Windows Electrum, Verge Linux Electrum, Verge ArchLinux, Verge Fedora, Verge TOR Windows Electrum, Verge TOR Linux Electrum, Verge CentOS, Verge Windows, Verge Max OSX and Verge Debian. For mobile advices there are also Coinpouch iOS, Coinomi Multi Currency Android and Verge Android.
Due to the enormous number of wallets and active development team, Verge Coins has already created a broad community.
What is Wraith Protocol?
Wraith Protocol is a technology that allows the user to seamlessly switch between public and private ledgers on the Verge Blockchain. For the first time, users are now free to choose which ledger they want to utilize.
To break it down, when Wraith Protocol is turned ON — the transaction data is hidden and not visible via the blockchain explorer.
In a circumstance where transparency is required, Wraith Protocol would be turned OFF, allowing the transaction data to be viewable on the public ledger.
Verge Coin – The Company
Originally developed in 2014 under the name DogecoinDark, Verge was introduced to the market in 2016 under the name Verge.
From the outset, decentralization has played an important role for the developers: from about 16.5 billion coins, around 9 billion were released in the first year, 2014, and since then, another billion annually.
This will continue until all coins are distributed on the market.
This has the advantage for the user that he or she can expect only slight price fluctuations when investing in the cryptocurrency, as the coins are more evenly distributed among many users.
In other words, the exchange rate of the currency may be more stable than that of other cryptocurrencies.
The development and improvement of Verge depends not only on the company's development team, but also on the Verge community.
Verge is always trying to be in contact with its users and to improve the system by means of feedback.
Conclusion
Privacy is a need that lies in human nature. Precisely because the digital world is becoming increasingly intangible, many people are striving for this particular need for security. The anonymous cryptocurrencies market segment is becoming increasingly competitive, with currencies such as Monero, DASH, ZCash, and PIVX, already having established themselves in the top 50 of cryptocurrencies. It will, therefore, most likely take more than a dedicated developer team for Verge to compete with the cryptocurrencies mentioned above.
Verge has created a platform that is characterised by three things: transparency, usability and security.
Transparency through the cooperation of users in the system. User-friendliness through the myriad of wallets that are even available on portable devices and security through the targeted use of networks to keep users' privacy at all times.
How to buy it?

Where to store it?

CaptainAltcoin's writers and guest post authors may or may not have a vested interest in any of the mentioned projects and businesses. None of the content on CaptainAltcoin is investment advice nor is it a replacement for advice from a certified financial planner. The views expressed in this article are those of the author and do not necessarily reflect the official policy or position of CaptainAltcoin.com